There are lots of big construction projects happening at Disney World!
EPCOT is in the middle of a park-wide transformation (some parts of which have already been completed), a big new thrill ride is coming to Magic Kingdom, and changes are being made at the Disney World hotels. There's a lot to keep up with, but if you want the latest news, we've got it right here. We're rounding up all the construction updates from the last week!
MagicKingdom
Let's start this update in Magic Kingdom with a little walk right down the middle of Main Street, USA! the Center Street section next door to Uptown Jewelers is still blocked off by short construction walls, so the seating area is currently unavailable. It looks as though Disney is fixing up the pavement back here, so we'll keep an eye on the progress.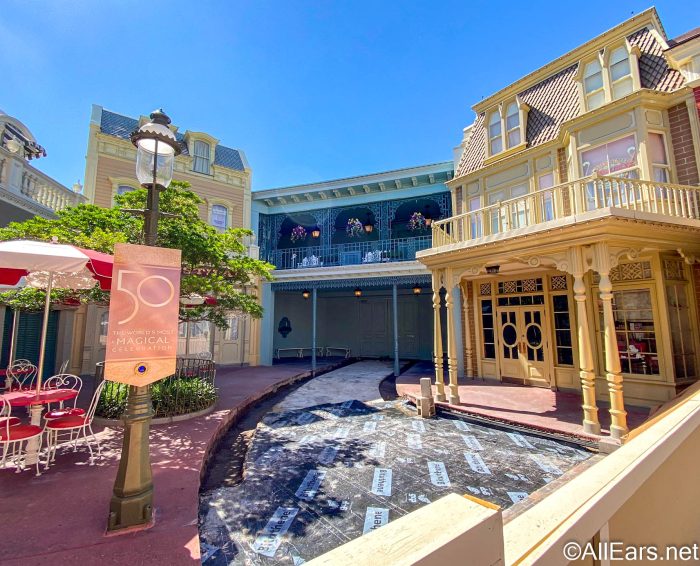 In the back of the park, construction on the TRON coaster is still moving along! This week, it looked like new construction equipment arrivedand we noticed some more Barricades added around the mounds of dirt. They seem to be making progress on the outside of the building now that the ride itself is in the testing stages.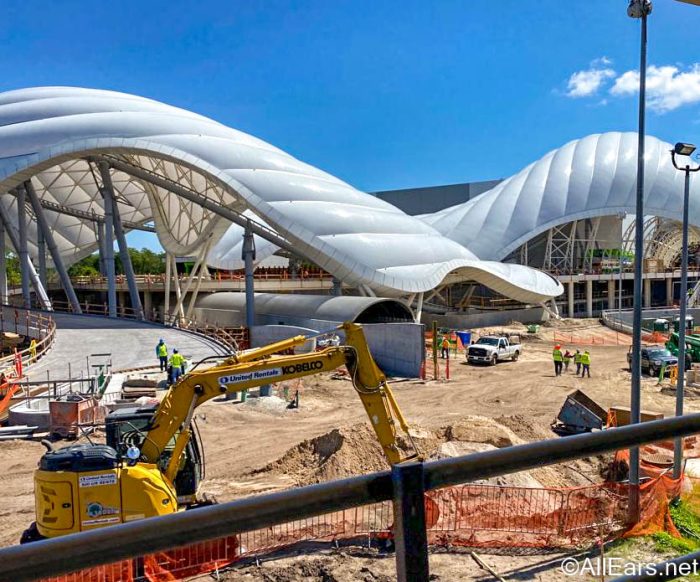 And now that construction progress is happening outside of the TRON building, we're starting to see some changes with the Walt Disney World Railroad as well. Tracks have been relaid on either side of the construction zone, though they're not fully complete yet. We'll be excited for the day we get to ride around Magic Kingdom on the train again!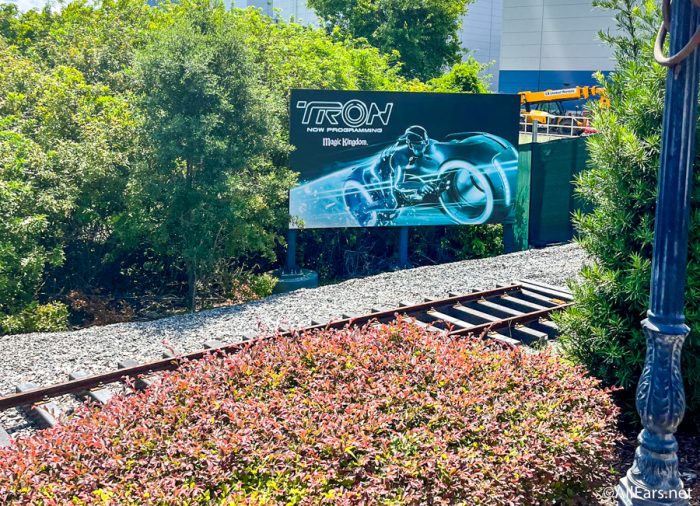 Over near Space Mountain, there are some updates happening at Tomorrowland Light & Power Co. The exterior of the store is covered on one side while work is being done on the building and the walkway next to it.
Moving across the park to Liberty Square, we've seen some updates happening recently inside Memento Mori, the gift shop next to Haunted Mansion. this week, construction was completed and the registers were moved over to where the photo area used to be.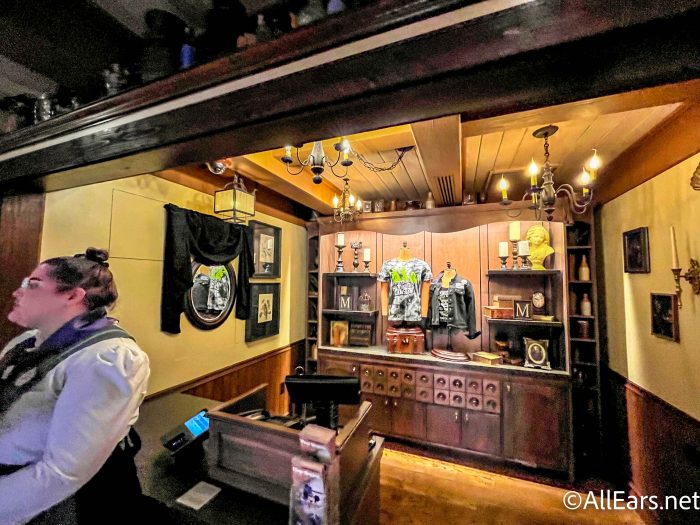 There are a lot of changes happening in Magic Kingdom these days, especially with the 50th Anniversary going on! Stay tuned for more updates.
Click here to see how to spend a day in Magic Kingdom without waiting
EPCOT
The next park on our list is EPCOT, and there's quite a bit of construction happening here as well! A small section of the bridge by the train village in the Germany Pavilion is still blocked off, so you can't go all the way across at the moment.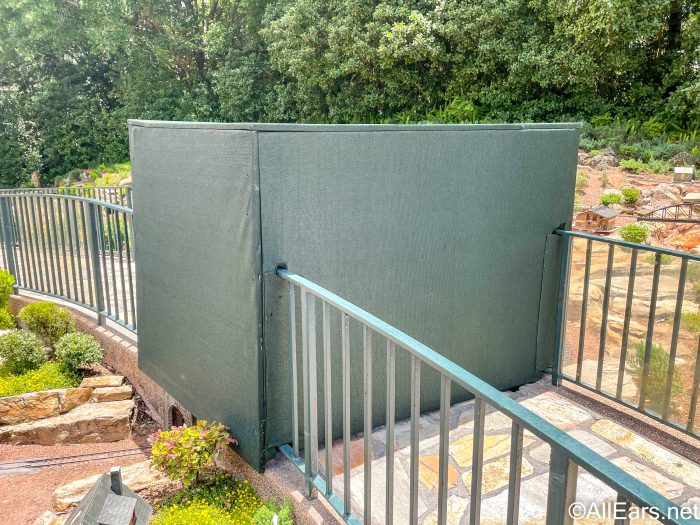 The biggest undertaking happening currently is in the middle of the park, where World Celebration and part of World Nature are getting a big overhaul. The Journey of Water — Inspired by Moana construction continues, and things seem to be moving along. There are even more structures now than what we spotted last week!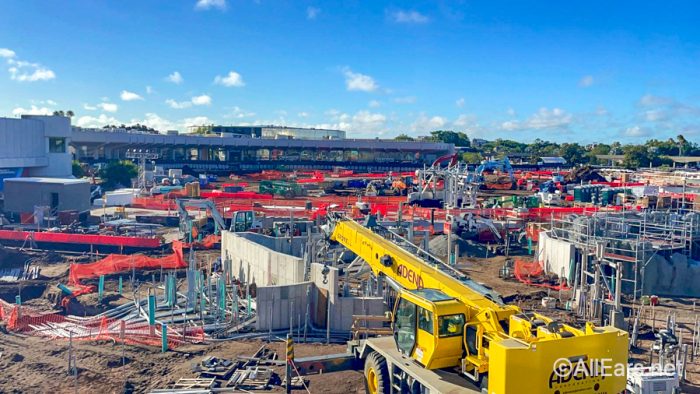 This area will also be home to new gardens, Dreamers Point, CommuniCore Hall, and CommuniCore Plaza. We'll be so excited to walk across the middle of the park again when it's done.
Click here to see why EPCOT is nothing like it used to be
Hollywood Studios
Some updates are happening over at Hollywood Studios as well. The pavement in front of Mickey & Minnie's Runaway Railway was being replaced this week, so various sections of the walkway were blocked off. Just watch out for those ropes!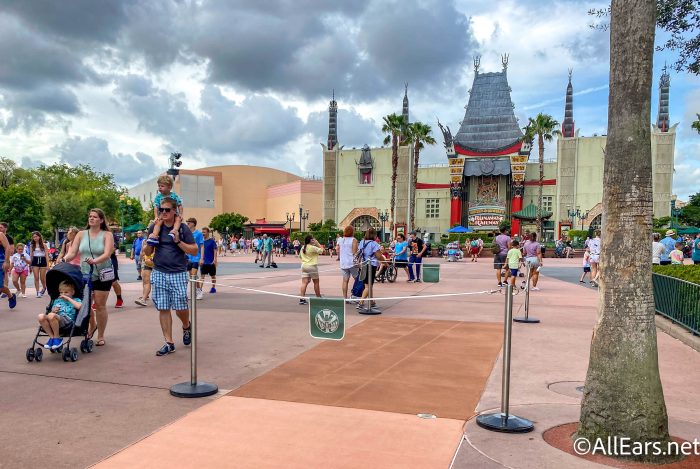 The big update is that half of Alien Swirling Saucers is currently under refurbishment! This ride has two sides, and the left one is still operating, but the right side is covered by a big blue construction wall.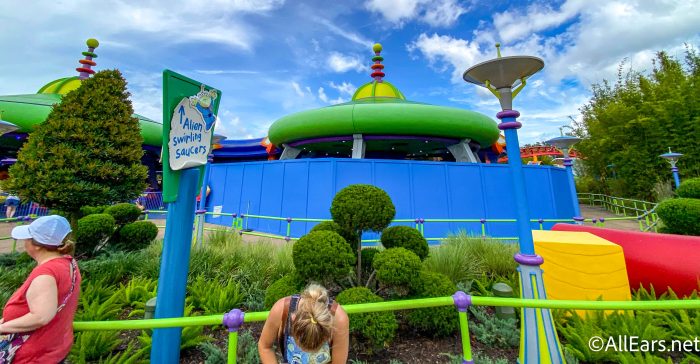 Your wait time may be a little longer than usual if you're visiting soon.
Click here to see how to have the perfect morning at Hollywood Studios
Other update
A couple of construction projects are happening at the Disney World hotels as well, but they haven't made as much visible progress this week. The Big Pine Key Building at Disney's Grand Floridian Resort is being transformed into new DVC Resort Studio rooms, set to be complete later this month.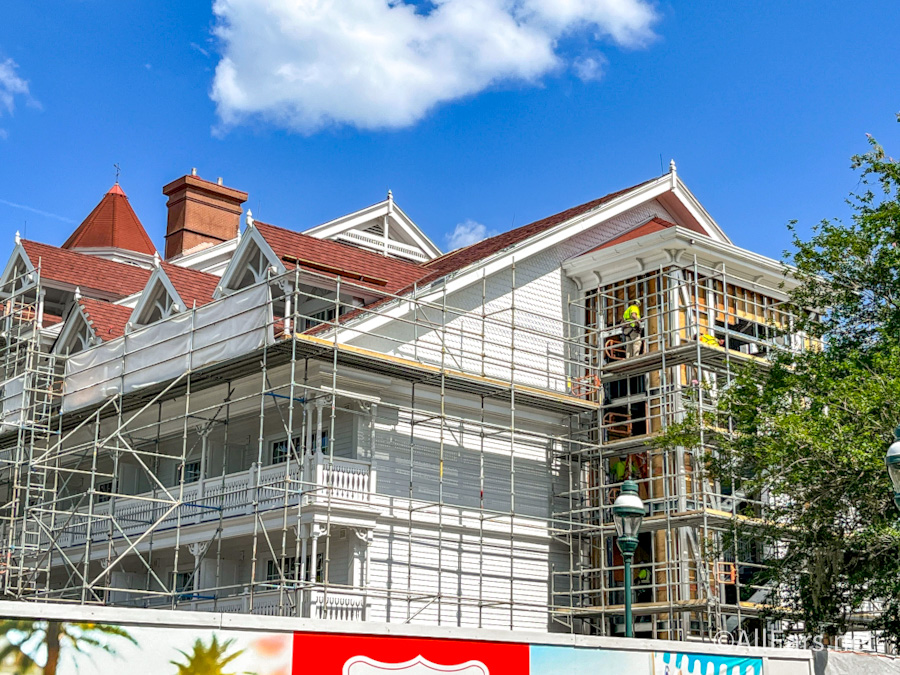 And over at the Polynesian Village Resort, they're preparing for a new DVC building.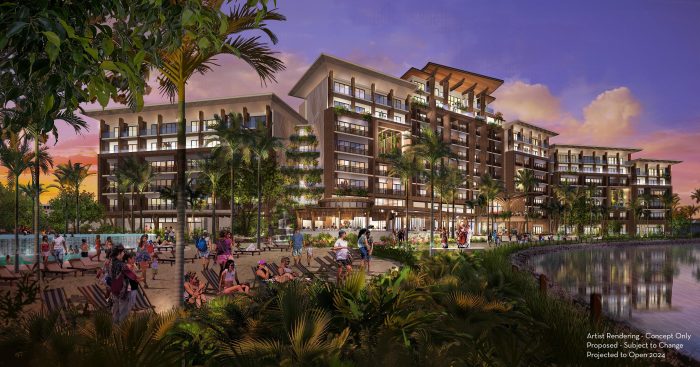 Following the construction progress is a great way to keep track of all the changes coming to Disney World…and there are quite a few of them on the horizon! Just in the next few months, we can expect the additions of MagicBand+ and Hey Disney! as well as the return of fan-favorite entertainment options. We'll make sure to keep you updated on any big changes!
7 BIG Changes Are Coming to Disney World in 2022 — Click Here to Learn More!
Join the AllEars.net Newsletter to get the free list of 50 Ways to Celebrate Disney World's 50th Anniversary! Click here to get started!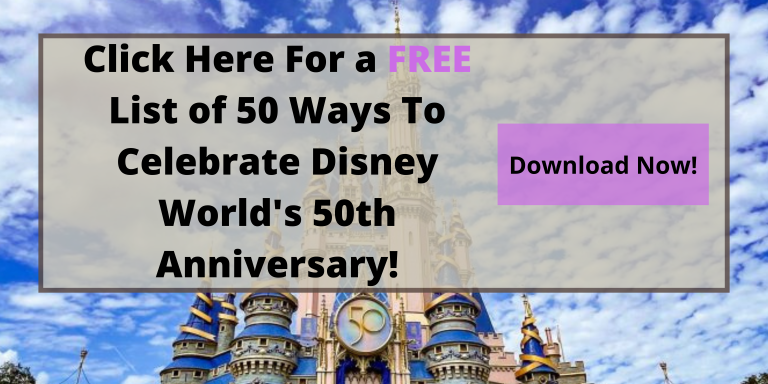 Which construction project are you most excited to see completed? Tell us in the comments!