LATEST VIDEOS
"Lake Epcot" near Mission Space as Epcot Floods in Future World
Epcot Floods creating "Lake Epcot" as guests trudge through Future World
LIVE Every Ride Points Challenge
Being able to walk to and from the parks is magical. See where you can stay if walking is your preferred mode of traveling to and from the parks.
Getting To The Parks At Walt Disney World
If you are lucky enough to stay on property at Walt Disney World Resort, you will find a variety of transportation options depending on the resort you select. And for many people, the transportation system can add desirability that gives one resort an edge over another.
Some resorts offer access to Disney's most recognizable form of transportation, the Monorail. Its popularity makes the resorts on the Monorail Loop hot options. However, guests who drive to Magic Kingdom can enjoy it too as those who drive or use ride share must access the park through the Transportation and Ticket Center.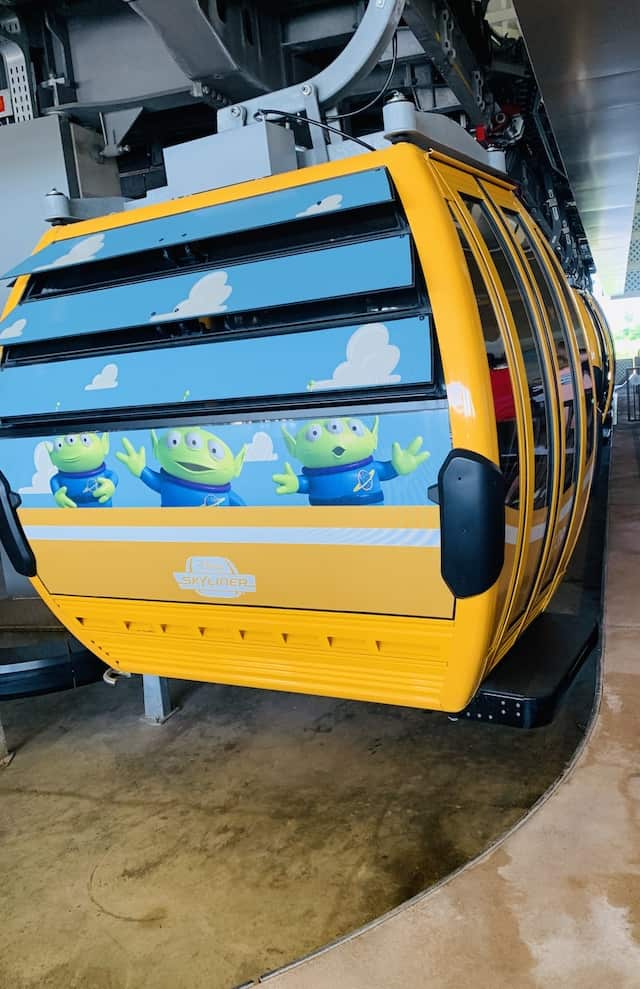 Disney's newest form of transportation allows guests to travel by air. The Skyliner carries guests from resorts at every price point: value, moderate, and deluxe.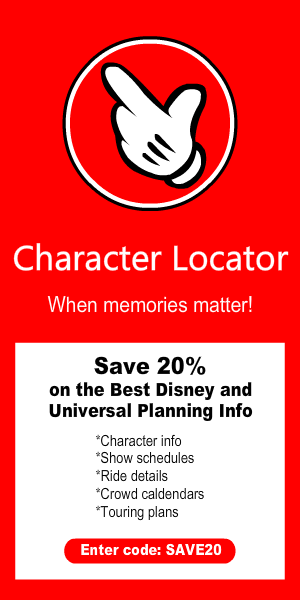 Of course, if you want to travel by water, there are several places that offer boat transportation including the Transportation and Tickets center. Boats also carry guests to and from Hollywood Studios, Epcot and Magic Kingdom area resorts, and Disney Springs.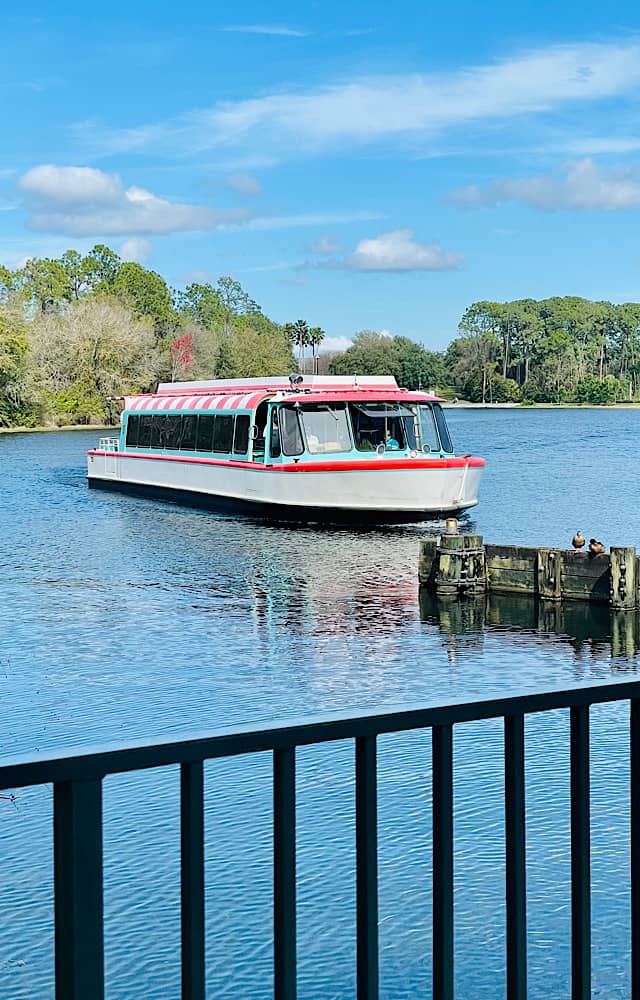 Finally, guests can take the resort buses. Some people actively avoid the buses, but for others they are an excellent option. This is particularly true for those who avoid coming and going to parks during the busiest times of the day.
Some guests can even walk. That's right! There are a number of resorts that are within walking distance of a park!
Why Walk?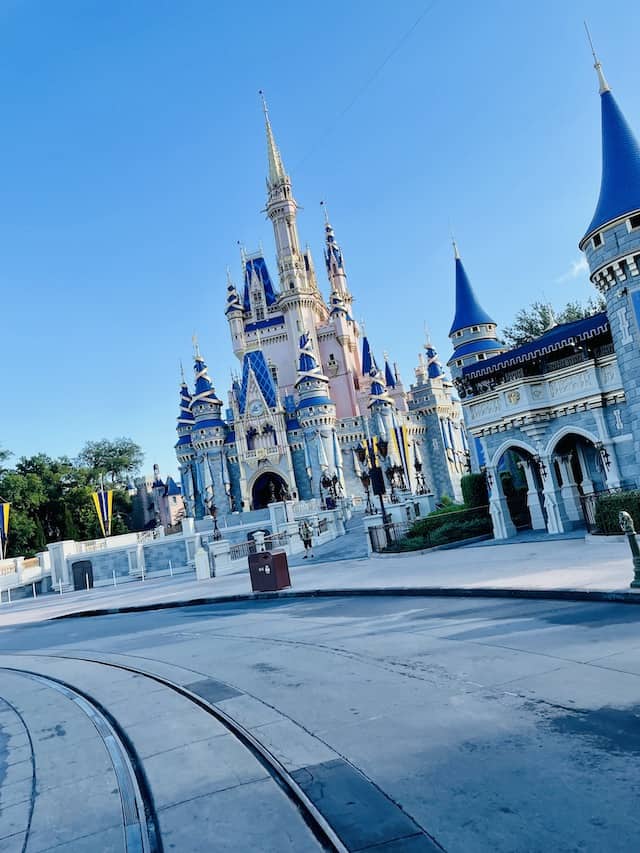 You might be thinking, "Why would I want to walk when I could ride?" After all, if you have heard anything about a Walt Disney World vacation, you have probably heard about the vast amount of walking you will do during your visit.
However, you may find you save a whole lot of time and annoyance by walking when possible rather than waiting for a bus, boat, Skyliner, or Monorail. for one thing you do not have to wait to walk. You can just go when you are ready.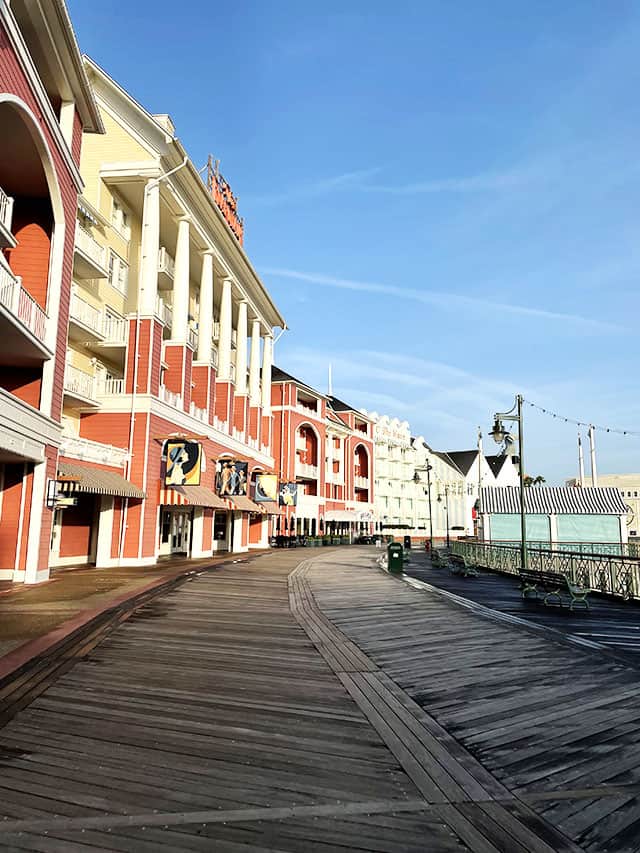 If you walk, you also don't really have to worry about lines, crowds, delays, or breakdowns. So, it eliminates a bit of stress if you tend to be a worrier. Being able to walk gives you some measure of control over your travel to and from the parks.
Walking can also work out if you are traveling with a stroller or with guests who use a scooter or wheelchair. It can be much easier to just head to the parks on foot with your family members riding along with you than it is to load and unload a stroller, scooter, or wheelchair from any form of transportation but especially the buses or a car.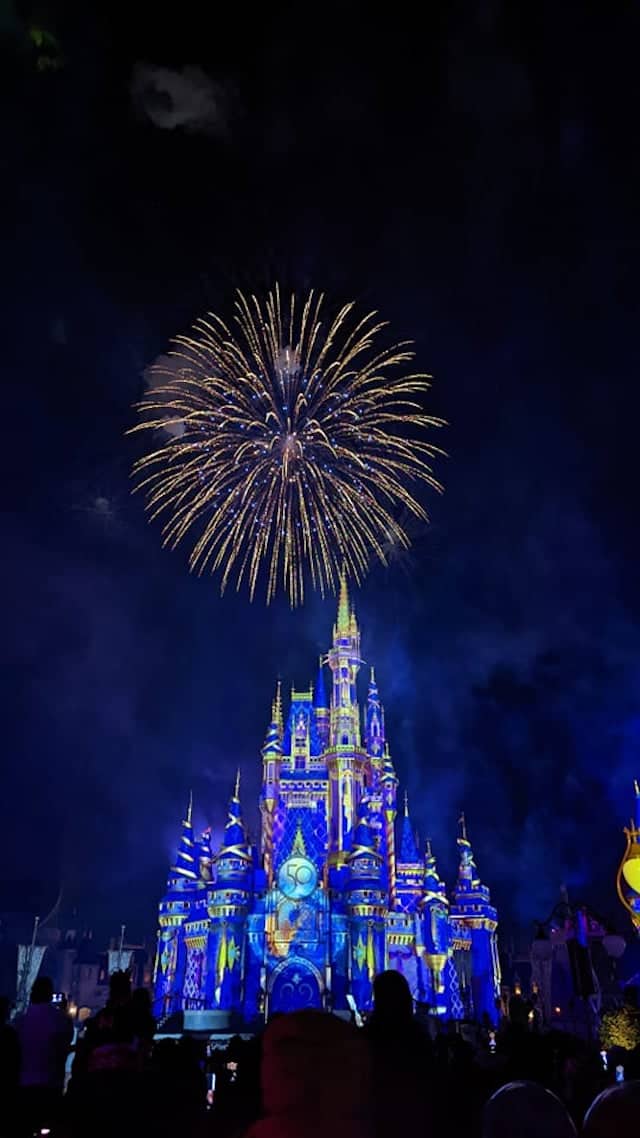 I (Katie) prefer to walk to the parks if possible when I arrive for Rope Drop. I also prefer to walk if I am leaving right after a nighttime spectacular or right at closing time.
on the flipside, it is also nice to have the option switch to transportation if you are traveling during the heat of the day or if you are just slap worn out. This is especially true if you are trying to get from Hollywood Studios to a resort as the walk is a bit of a hike comparatively.
Disney's Contemporary Resort
There is something magical about Disney's Contemporary Resort. In addition to being an original Disney resort, it is also the resort most convenient to the Magic Kingdom.
It is just so easy to get to and from the Magic Kingdom from the Contemporary, especially if you are staying in the main building or the DVC rooms in Bay Lake Tower. However, even rooms in the Garden Wing can benefit from the walkability factor.
The path to the Magic Kingdom is just outside the resort doors. There is signage for you to follow that says "Walkway to the Magic Kingdom."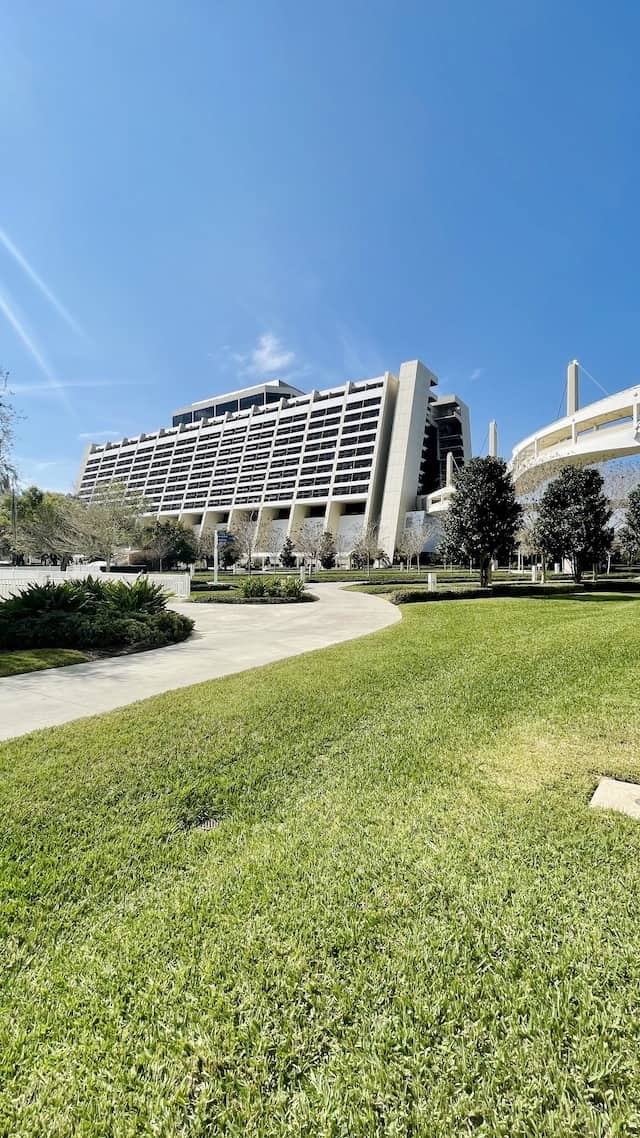 The walk itself is approximately half a mile. For most guests this will take 10 minutes or less.
One of the major perks is that there is a dedicated security checkpoint along the path. This means that you can go straight to the gates and skip the main security line at Magic Kingdom.
To me, this location is hard to beat if you are traveling with a stroller and have a Magic Kingdom heavy vacation planned. I have stayed at both the main building of the resort and Bay Lake Tower, and the convenience of both was glorious. Honestly, the walking path is probably my favorite way to get to the Magic Kingdom.
Disney's Grand Florida Resort & Spa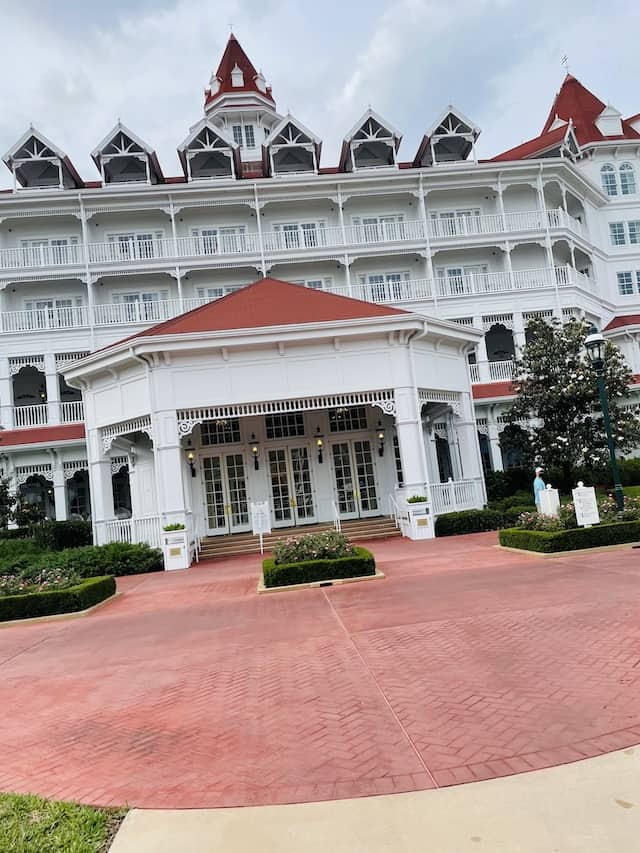 Recently, Disney's Grand Floridian Resort & Spa received a walking path of its own. To me, this is an attractive upgrade for an already desirable resort hotel.
The Grand Floridian Walkway stretches approximately .7 miles between the resort hotel and the Magic Kingdom. Most guests can complete the walking in about 15 minutes or less. It is a pleasant walk in the evenings. If you time it right in the evenings, you can catch the Electric Water Pageant on the way back to your hotel room.
During the day, the walk could be less pleasant as it does not offer a great deal of shade. However, it is still a wonderful convenience, especially if the wait or the monorail or the boat is exceptionally long.
Disney's Beach Club Resort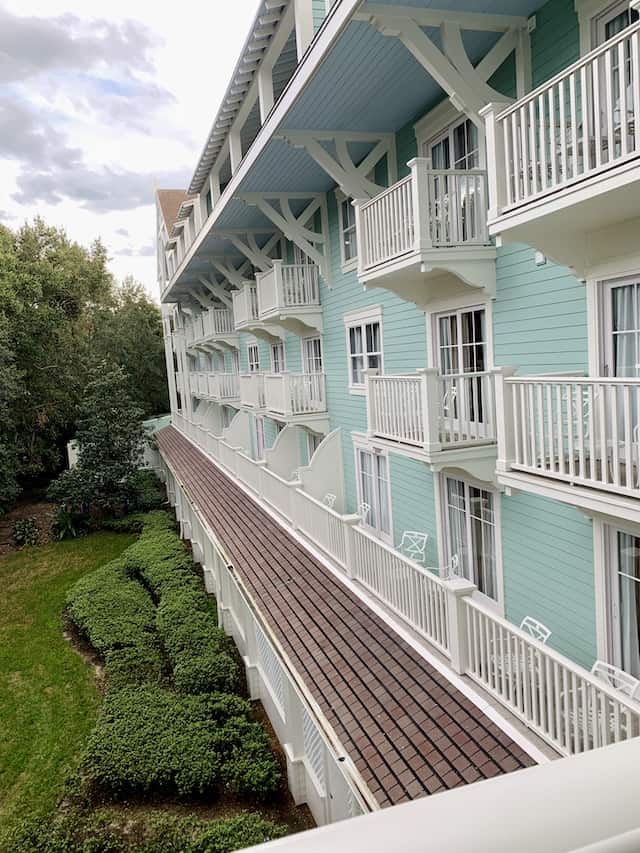 Perhaps Disney's very easiest walk is the walk from Disney's Beach Club Resort to Epcot. It is under a quarter of a mile from International Gateway. This walk will take most guests 5 minutes or less.
Guests can also walk to Disney's Hollywood Studios from Disney's Beach Club Resort. This walk is considerably longer than the walk to Epcot. The distance is approximately 1.2 miles. This will take most guests 25 minutes or less.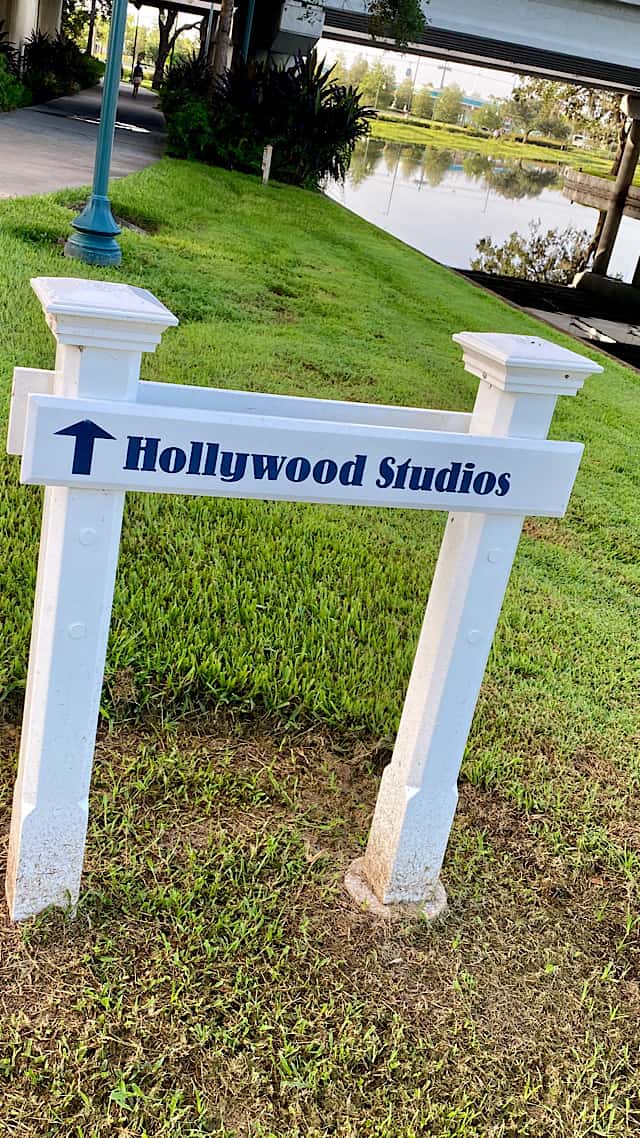 This is not a bad walk early in the morning or in the evening. However, it is tougher in the heat of the day, so the Skyliner may be the more attractive option during that time frame.
Having two parks within walking distance combined with the boat and Skyliner options for transportation makes the already glorious Beach Club an even more attractive option. This is especially true for guests who are interested in minimizing time spent on buses.
Disney's Yacht Club Resort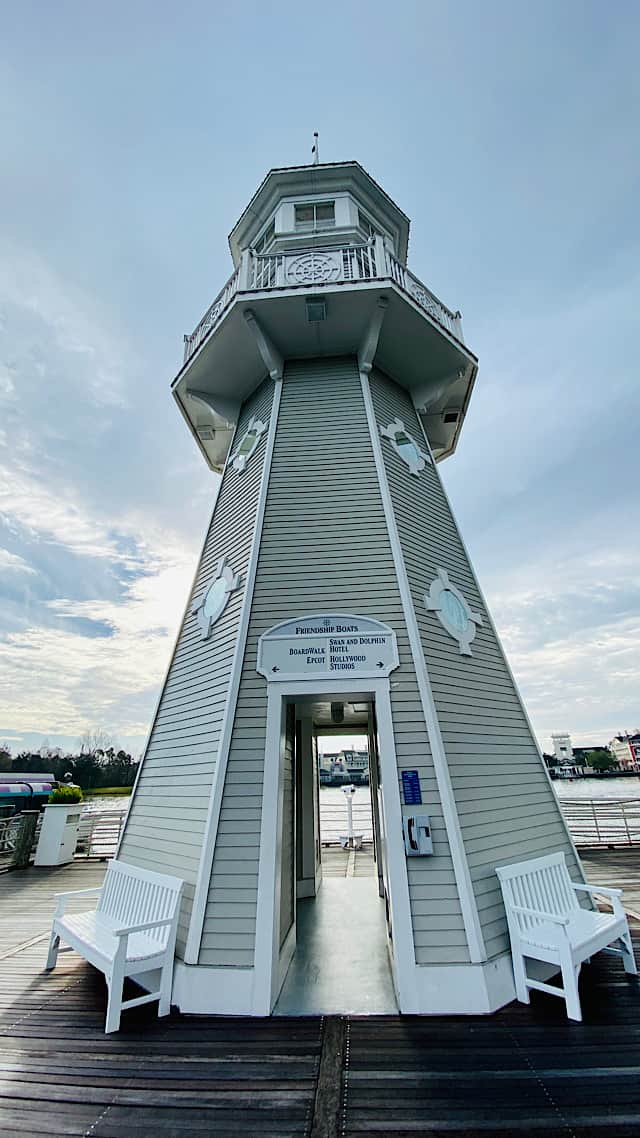 Of course, Disney's Yacht Club Resort offers similar walkability. It is Beach Club's sister resort, and the two are connected.
Yacht Club is positioned slightly further from the International Gateway entrance at Epcot. So, it will take an additional couple of minutes to get from your room to World Showcase.
It is ever so slightly nearer to Hollywood Studios than its sister resort by about a tenth of a mile. And, of course, it shares the boat access and Skyliner access enjoyed by the other Epcot area hotels.
Disney's Boardwalk Inn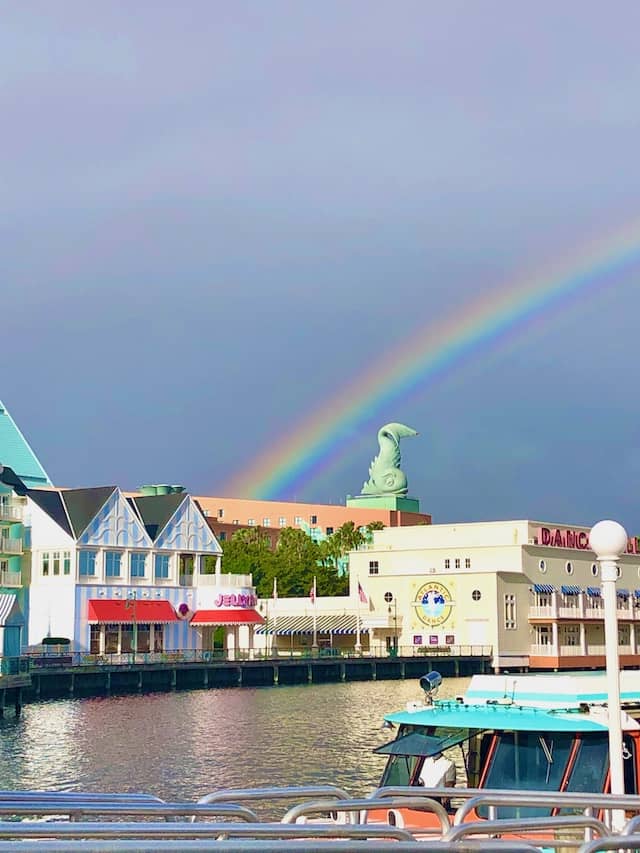 Another Epcot area resort that provides those same great transportation options is Disney's Boardwalk Inn. Disney's Boardwalk Villas, the DVC option is also included in these benefits.
Like Disney's Yacht and Beach Club Resort, it is a quick walk from Boardwalk to International Gateway. It is about three tenths of a mile in distance.
The walk to Disney's Hollywood Studios is the shortest of any of the Walt Disney World properties. It is approximately 8 tenths of a mile there. Most guests can make the trek in under 20 minutes.
If you are attracted to the idea of ​​the Epcot area hotels but are uncertain which is best for you, we had a guide that may help you. Click here to access it.
Walt Disney World Swan and Dolphin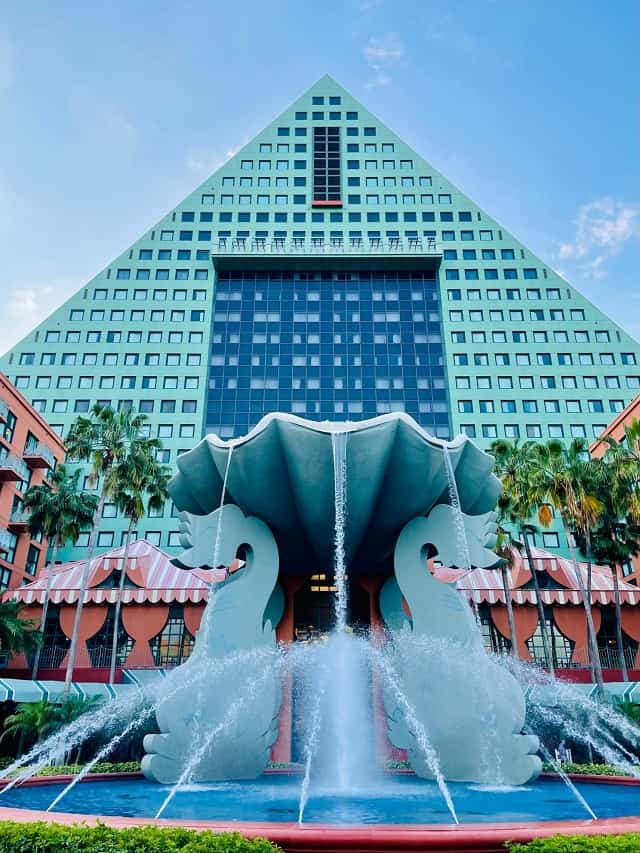 The Walt Disney World Swan and Dolphin is technically owned by Marriot. However, the Walt Disney World Swan Hotel, Walt Disney World Dolphin Hotel, and Walt Disney World Swan Reserve are all classified as Disney Good Neighbor Hotels and receive benefits similar to those offered by the Disney Resort Collection.
These resorts also offer walking access to Epcot. it is a little over a half a mile to get to Epcot by way of Disney's Yacht and Beach Club Resort. On the other hand it is a little under helped a mile to get there by way of the boardwalk.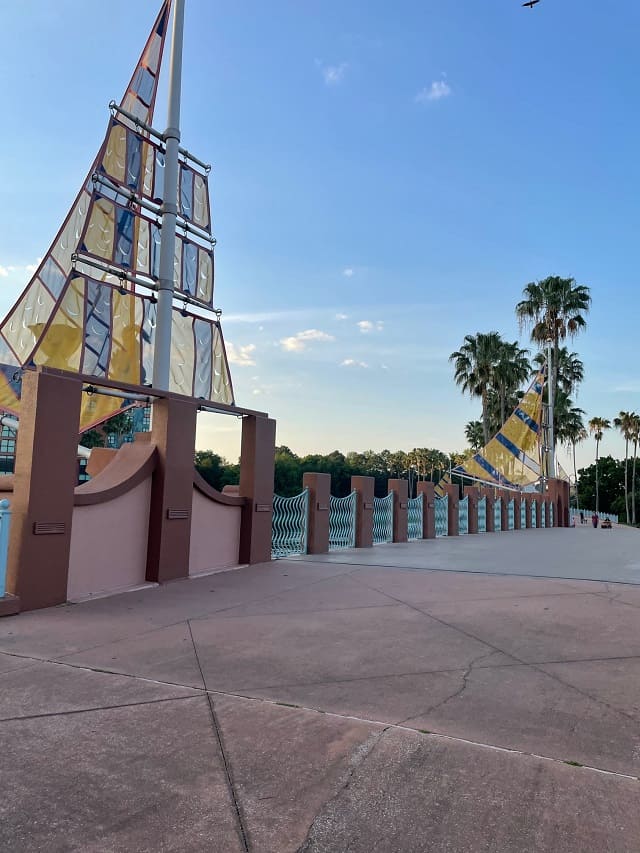 Similarly, guests can walk to Disney's Hollywood Studios from each of the properties. It is a little under a mile, and it uses the same pathway as the hotels from the Disney Resort Collection.
Walt Disney World Swan and Dolphin might be a great option for you if you love the idea of ​​walkability, but the other Epcot area hotels are out of your budget's reach. You can read all the details here.
Disney's Saratoga Springs Resort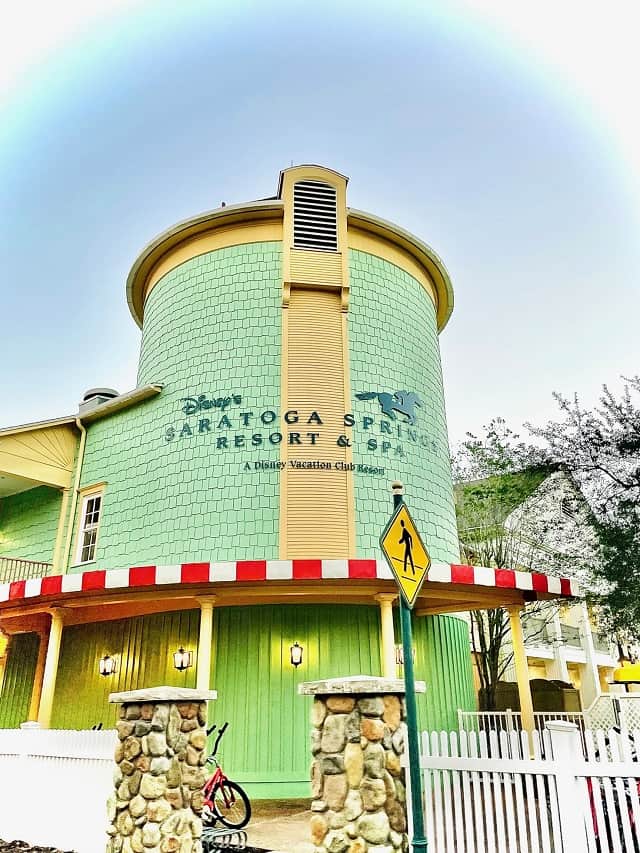 Although you cannot walk to a theme park from Disney's Saratoga Springs Resort, you can walk to DisneySprings from some parts of the resort. If you love Disney Springs, this may be something to consider.
The best section of the resort to try to stay in if you would like walking access is Congress Park as it is the closest. It is one of the resort's preferred areas. Of course, you can walk from other parts of the resort, but it will be a longer distance for you.
there is a pedestrian bridge that leads from the resort to Disney Springs Marketplace. This is a great convenience if you Enjoy dining at Disney Springs as there are a number of popular options there.
Final Thoughts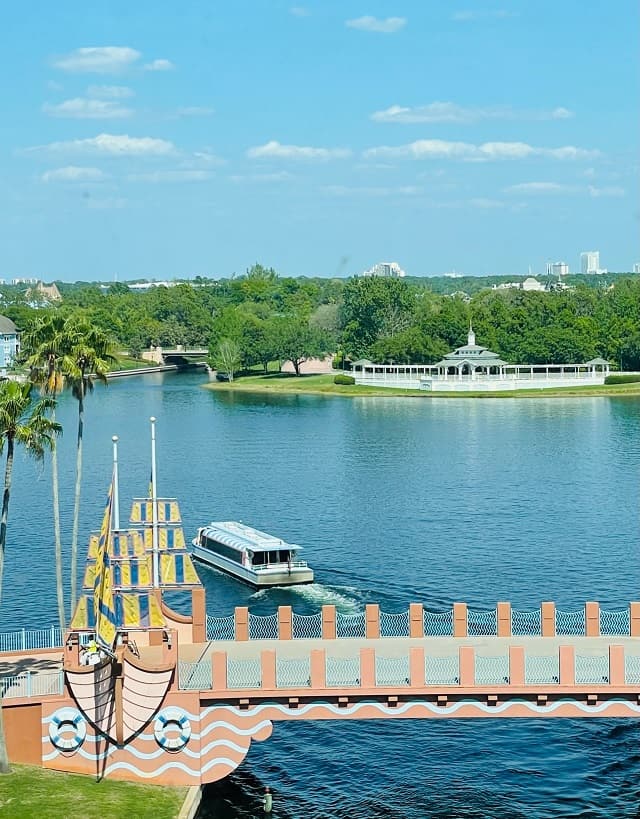 As you can see, if your heart desires the convenience of walking to at least one Disney theme park, there are a variety of options for you. From there, the consideration moves to whether you would prefer walking access be to Magic Kingdom or Epcot and Disney's Hollywood Studios.
Have you stayed at one of the Disney Resorts that provides walking access to the parks? How did you like being able to walk? Let us know in the comments below, or join in the conversation on our Facebook Page.
Are you planning a vacation? Reach out to our trusted travel agency sponsor Authorized Disney Vacation Planner Mouse Class Travel!