LATEST VIDEOS
JUST MOUSING AROUND
LIVE – JUST MOUSING AROUND
LIVE – JUST MOUSING AROUND
Do you love grabbing an autograph from your favorite Disney character or do you wish they had not returned? Check out the pros and cons to both and weigh in on what you think.
Character sightings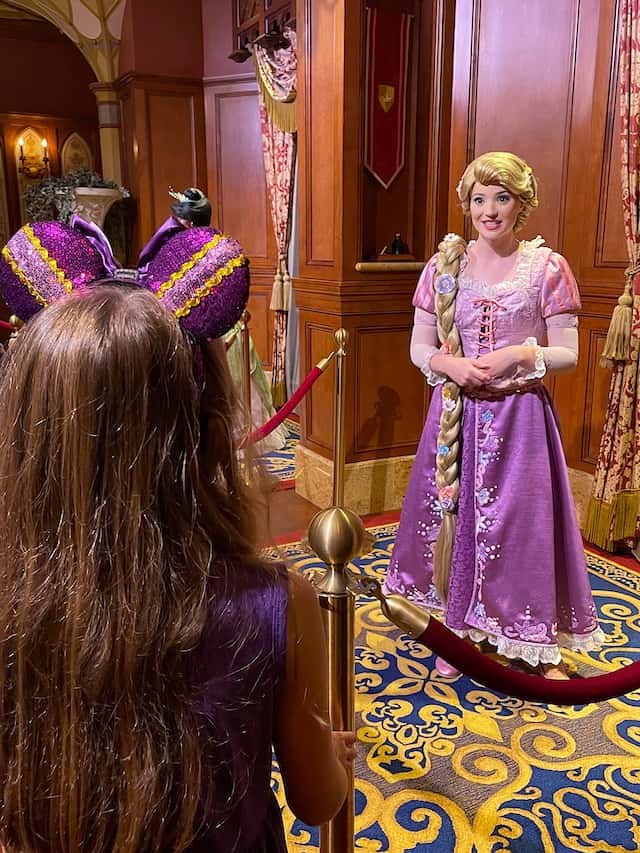 One of my (Donna) daughter's all-time favorite Disney princesses is Rapunzel. We heard the great news that "Character Sightings" would be returning just prior to our trip to the Magic Kingdom in November 2021.
We were excited to add a stop to Princess Fairytale Hall. What was truly surprising was that waiting times for this great "Character Sighting" was only 10 minutes! As we joined the queue, we saw many fellow young princesses that were just as excited as we were to see our favorite princesses.
These Character Sightings were a bit different than the traditional Character Meet & Greets. first, these were not up close meets where you can get an autograph and hug them. Secondly, these were socially distanced with a rope separating guests from their favorite Disney characters.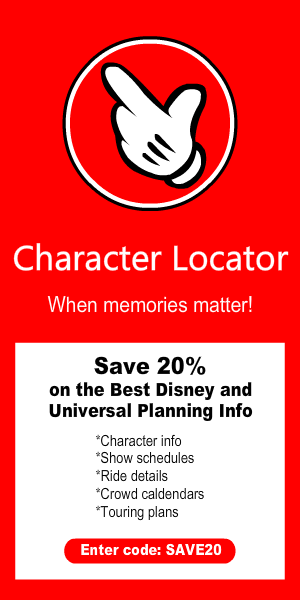 The Good and Bad of Character Sightings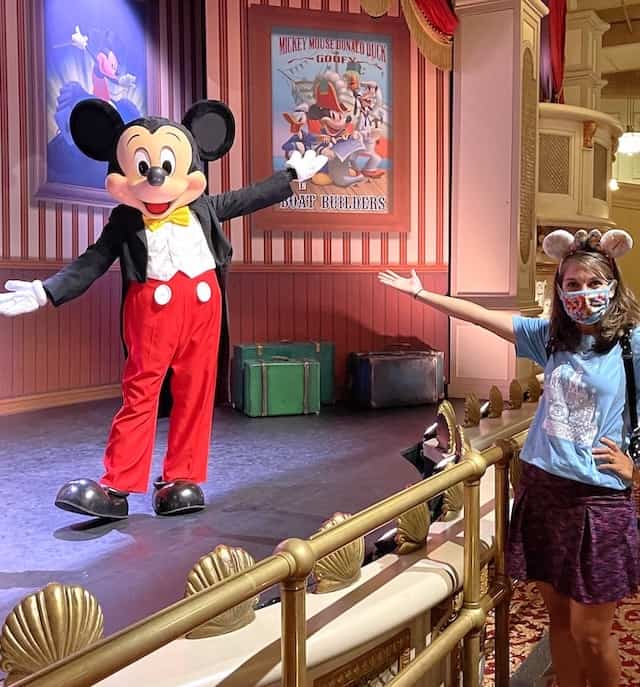 Many Guests questioned if these Character Sightings would deliver the Disney magic for Guests. I (Donna) will be the first to admit that I missed hugging my favorite pal, Mickey Mouse. However, Disney Characters are truly amazing. Even with the distance between Guests and the characters magical interactions were still enjoyed by Guests both young and the young at heart.
The amazing benefit to these Character Sightings was the extremely low wait times. There were a few occasions where we simply walked right in to see our favorite Disney characters. At other times the highest wait times that we experienced were 15 minutes.
The amazing benefit to these Character Sightings was the extremely low wait times.
Again these Character Sightings were not as magical as a traditional Character Meet & Greets. Some Guests chose to pass on the Character Sightings which also added to lower wait times. However, while waiting in a brief line for Character Sightings it was amazing how quickly these interactions took place.
Guests simply stepped up to the rope interacted with their favorite character, grabbed a few photos, and then was on their way. This had us wondering what if traditional Character Meet & Greets were a bit more streamlined?
High Wait Times Return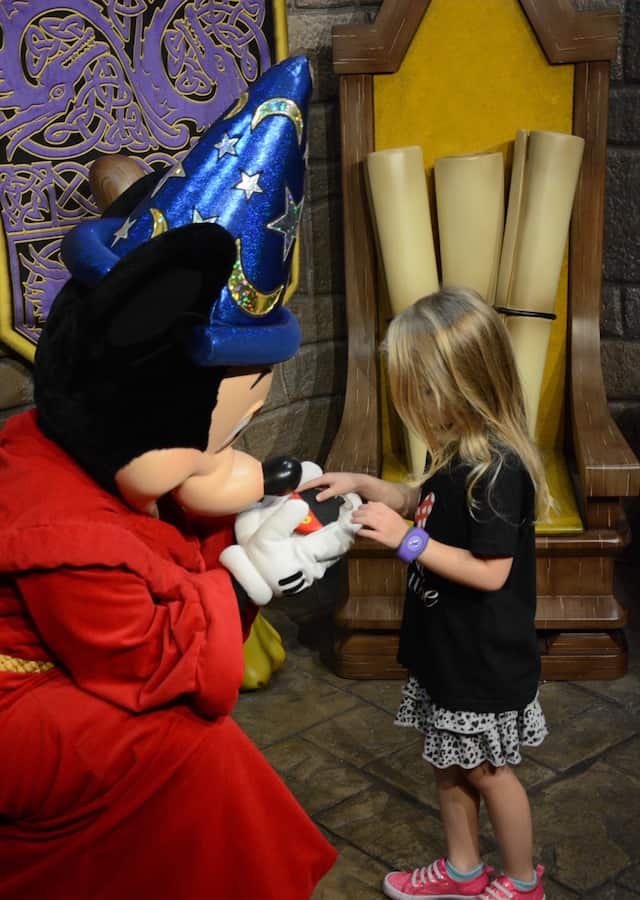 On the first day after traditional Character Meet & Greets returned there was a definite rise in wait times. During the middle of the day Mickey Mouse had a 55 minute wait. Towards the late afternoon, Guests were waiting 85 minutes to be able to hug Mickey Mouse. This was the moment that many guests had been waiting for.
These higher wait times were due to a few different facts. Firstthe biggest factor is the Increased number of Guests wanting to hug from their favorite Disney character. Secondly, character autographs also returned. This led us to wonder what Kenny the Pirate Crew Members think about character autographs. Are these magical or a waste of time?
Character Autographs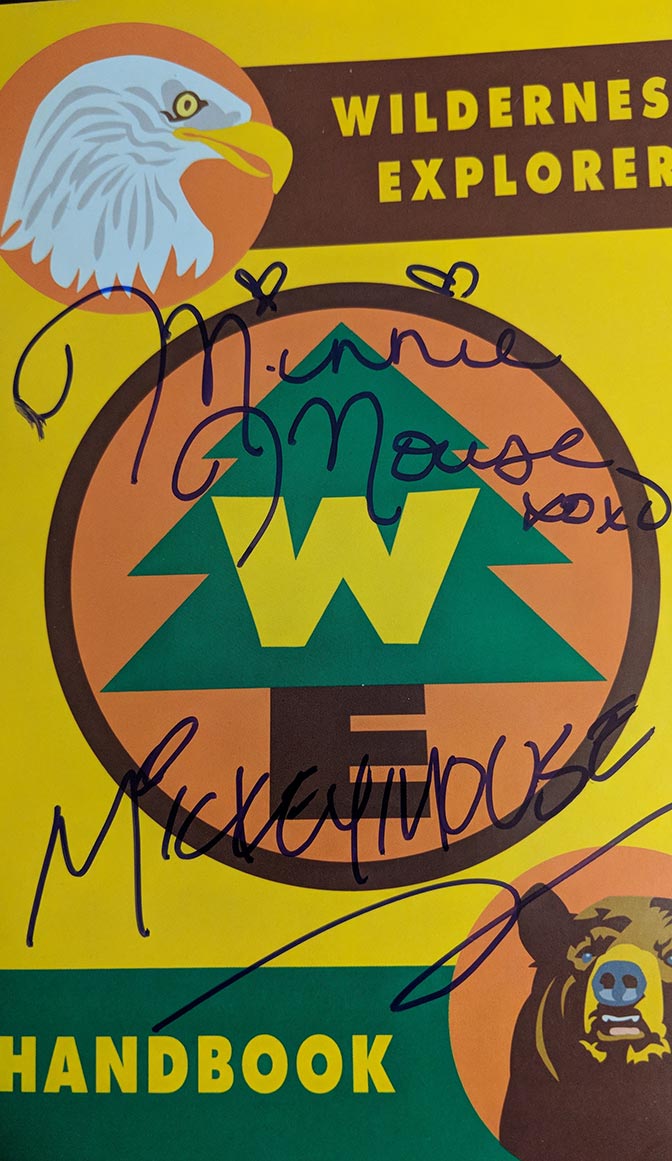 Does your family love to get autographs of your favorite characters? Our family has collected autographs from different characters throughout the years in autograph books, on photo mats, and even on wooden letters. This is a fun way to bring home a little bit of Disney magic. However, these autographs take quite a bit of time.
In the past, Cast Members would remind Guests waiting in line for a Character Meet & Greet to have their autograph books out and turned to the correct page. Even with this advanced warning, Character autographs often add additional wait for the guests waiting in the queue line.
Don't get me (Donna) wrong, I love character autographs, but could there be a different way to streamline these traditional Character Meet & Greets?
possible alternatives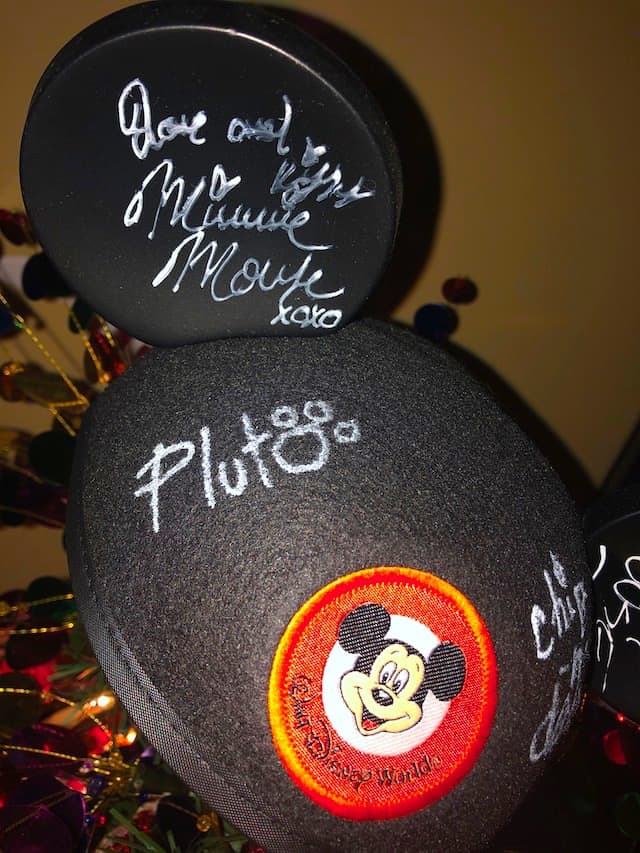 For many favorite Disney characters there are multiple lines to meet their favorite Disney character. Could Disney possible make a separate queue line for Guests wanting a character autograph? This would still allow Guests to receive an autograph from their favorite Disney character, while allowing other Guests a shorter queue line.
Do you think that the Disney Parks should allow only autograph books for characters to sign? Would this keep the Disney magic while also streamlining the experience for all Guests?
This is simply an idea – we love that the magic of Disney is still alive in the Parks – but we do miss the quicker interaction with characters that the Character Sightings offered for Guests.
What other ways do you think Disney could help to streamline the queue line for Character Meet & Greets? Does your family love getting autographs from your favorite Disney characters? Do you think the autographs add additional wait times to those guests in the queue line? Share your thoughts with us on our Facebook page.

Are you planning a vacation? Reach out to our trusted travel agency sponsor Authorized Disney Vacation Planner Mouse Class Travel!