There are SO many characters in Disney World, it's hard to keep up with all of them, honestly.
Most people are familiar with the standard ones – the Princesses, Mickey and Friends, Winnie the Pooh — but we also get to see rare characters sometimes, too!
However, there are characters that you will NEVER see in Disney World, so let's talk about them!
Marvel
Now, before you hop down to the comments section, we know that you can meet SOME Marvel characters at Disney World. But, there are a lot that you will never see in the Florida Disney Parks — you'll have to go over to Universal Orlando for that!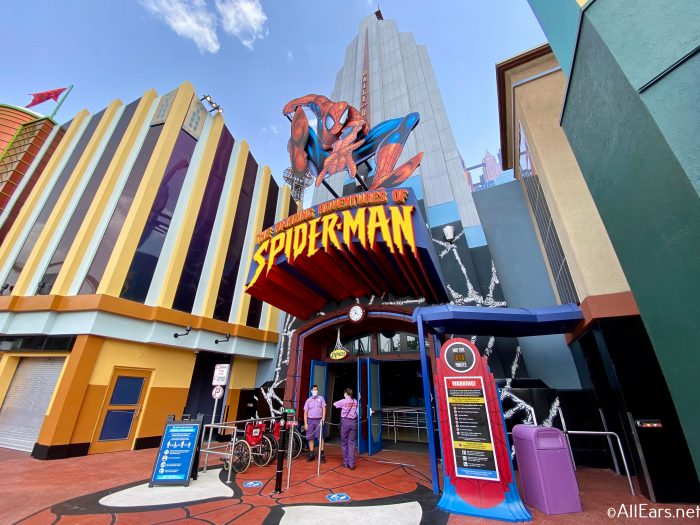 And, that's exactly why Marvel characters like Spider-Man, Captain America, and Iron Man are not in Disney World. Marvel made a deal with the owners of the Universal Studios theme parks way back before the comic book company was bought by Disney. The contract says that no other theme park can use Marvel characters currently in use at Universal Parks east of the Mississippi River.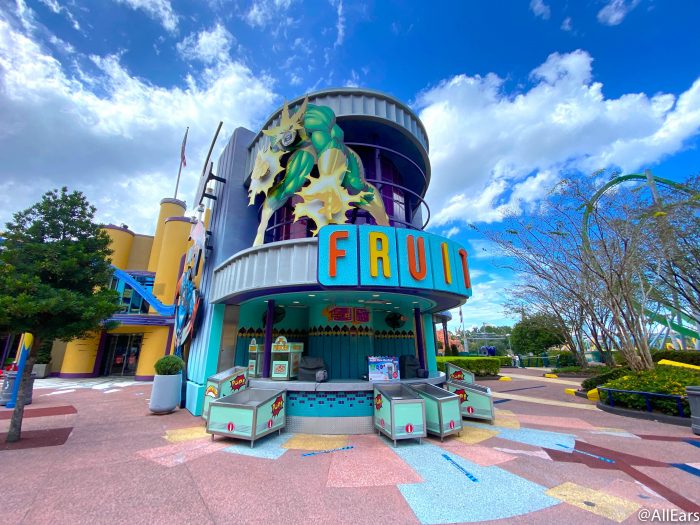 So, obviously the main parks they were worried about were the ones at Disney World. The west, however, CAN use these characters, which is why Avengers Campus is allowed to exist in Disney California Adventure.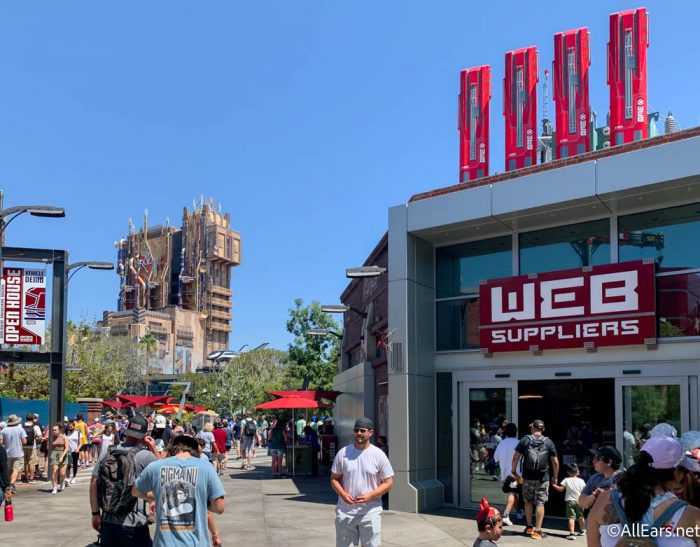 Disney World can use characters like the Guardians of the Galaxy, but if you want to see Iron Man, you gotta go west!
RogerRabbit
When Hollywood Studios first opened back in 1989 (then called Disney MGM Studios) Roger Rabbit was one of the park's main characters. There was also a large neon Jessica Rabbit featured over at the now extinct Pleasure Island.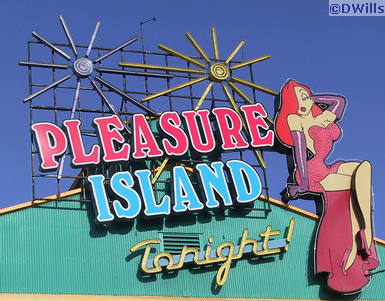 Hollywood Studios was actually supposed to get a whole Roger Rabbit LAND at one point, but the initial financial failure of EuroDisneyland led to a majority of the projects around the same time being cancelled.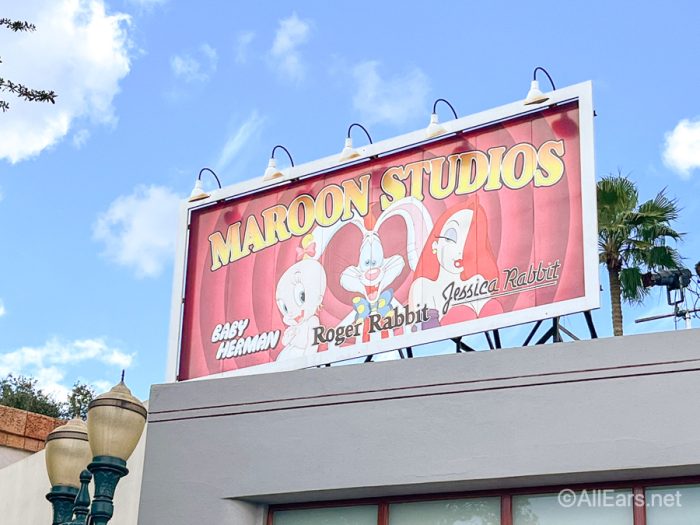 Disney also had some legal issues trying to use the characters from Roger Rabbit. Amblin and Disney had various disagreements about the usage of the characters in things like merchandising, and it eventually led to Disney scaling back Roger Rabbit's presence in the parks.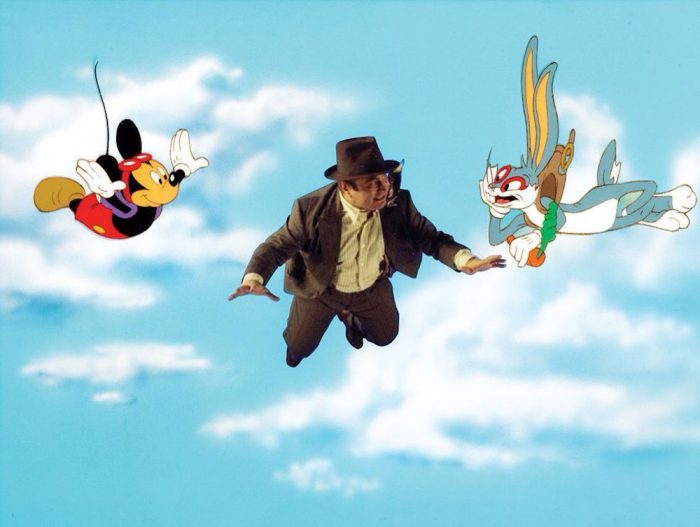 So, that's why there isn't really any more Roger Rabbit to be seen at Disney World. He did get an attraction over in Disneyland though — Roger Rabbit's Car Toon Spin — which is currently closed because it is in the Toontown area that is being completely redone.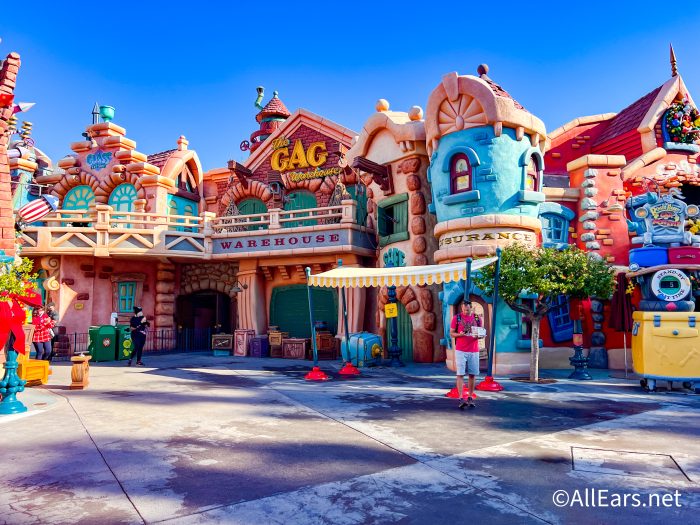 Beyond the legal and financial issues though, there are some other reasons we don't see Jessica Rabbit in particular at Disney World. She's not exactly a family friendly character, but she does occasionally appear in Disneyland Paris, oddly enough!
The Simpsons
The Simpsons franchise is now owned by Disney ever since the company bought 20th Century Fox back in 2019. They're on Disney+ now, so why aren't they in Disney World?
Well, that's because they're at Universal! Both of Universal's US resorts have full Simpsons lands that include rides, restaurants, and costumed characters.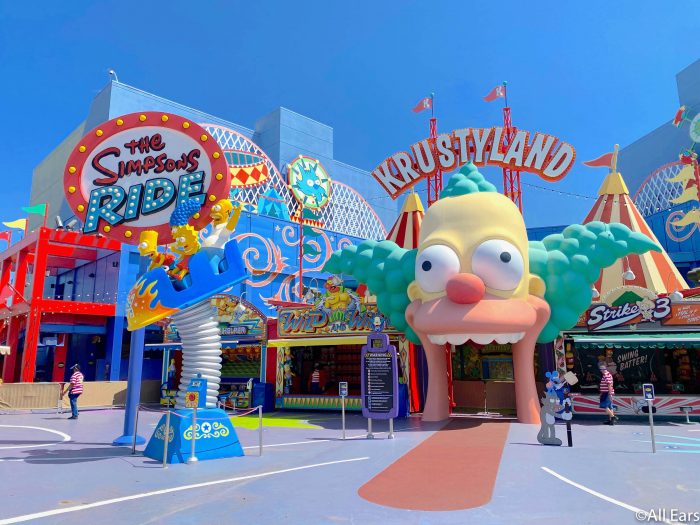 But, apparently Universal's deal with The Simpsons isn't as stringent as their deal with Marvel, which means Disney might actually be able to use Simpsons characters in the parks at some point.
But, for now, they live at Universal!
Starwars
Obviously there are Star Wars characters in Disney World, but there are a LOT of characters we've never seen in the parks and probably will never see, and we have a few ideas as to why that may be.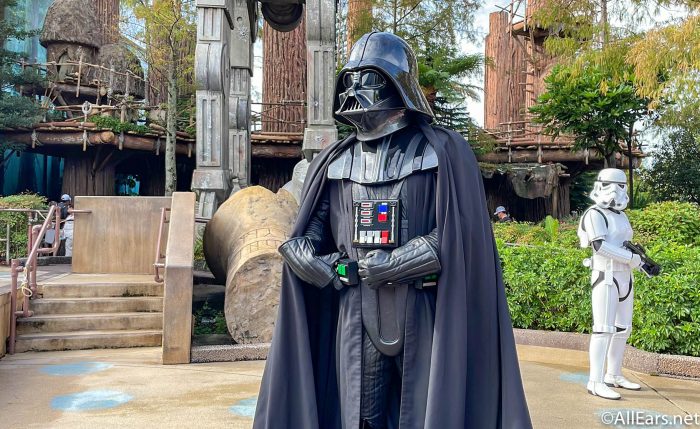 First of all, some of the Star Wars characters are arguably a little too scary for the Disney World parks. Some of those Sith Lords are freaky!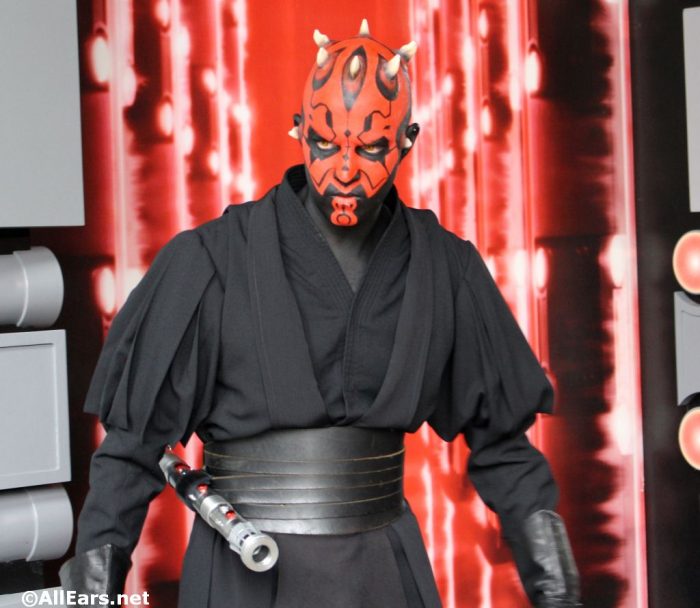 Other characters we won't see have to do with the storyline probably. In Galaxy's Edge, the story is focused on Rey, Chewy, and Kylo Ren, so we're not going to see Anakin before his Darth Vader transformation or even Leia, Luke, or Obi-Wan.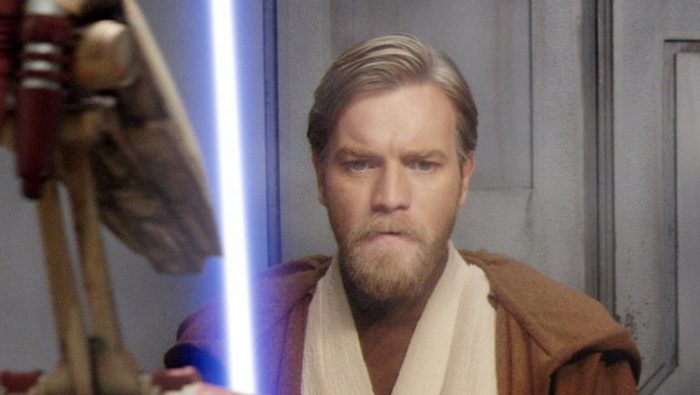 Finally, some Star Wars characters are just unrealistic to have in the parks, like Jabba the Hutt. Could you imagine?! He would be HUGE! It would be very cool though. But again, it doesn't match up with the story.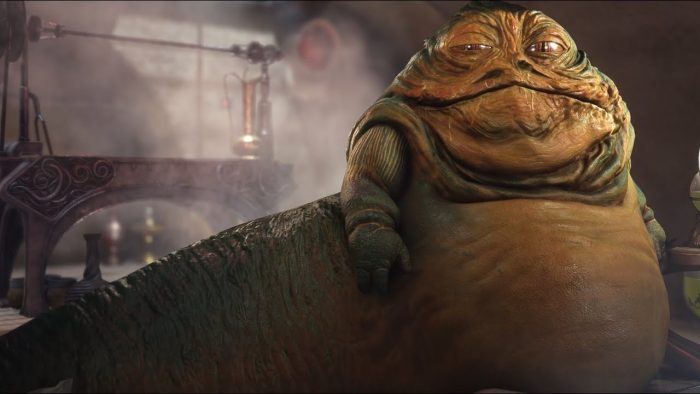 A lot of these characters (and more) used to be available during Star Wars Weekends, but those sadly aren't happening anymore (here's to hoping they come back some day!).
Box office flops
Understandably enough, Disney World doesn't really utilize characters from movies that did poorly at the box office. We're not going to see anyone from John Carter or Home on the Range!
Even movies that performed poorly but are loved by a large group of fans, like Atlantis: The Lost Empiredon't have characters in Disney World (they are in Disneyland Paris sometimes though!).
Hamilton
Hamilton is on Disney+, so you would think Disney could use its character in the parks right? Couldn't you just see them walking around Liberty Square?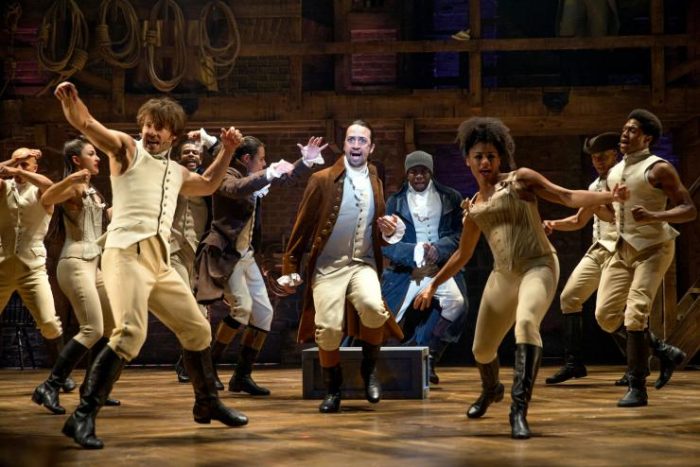 But, this would be a little odd since Hamilton characters are portraying real-life people in the musical. So while it makes sense on stage, it wouldn't make as much sense to see someone walking around Disney World saying they're George Washington without a powdered wig on. They didn't have famous politicians in Liberty Square before, so why start now?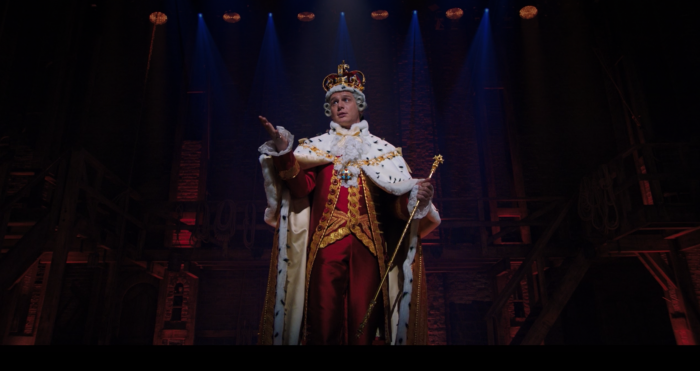 We DO think we might have figured out a way to have the best of both worlds, though — Disney should have The Muppets perform songs and scenes from Hamilton! They already removed The Muppets Present… Great Moments in American History from Liberty Square, so this would be a great way to bring them back AND include a fan favorite! Plus, it would be amazing.
R rated movies
This one seems pretty obvious, but you're not going to see characters from Disney's R-Rated films at Disney World. Disney+ might have more adult content now, but that doesn't mean you're going to see characters from those films in the parks!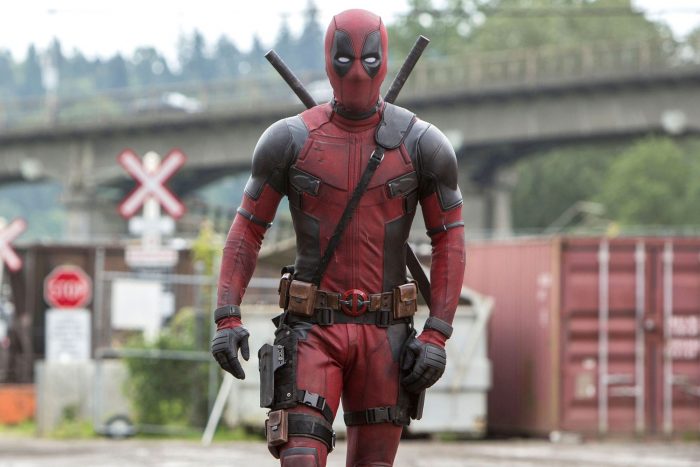 And this is double true for characters like Deadpoolwho is both Marvel and inappropriate for little kids.
Disney Channel Stars
Why is there no Disney Channel representation in the parks! There is a little bit of merchandise, but what about the characters?! We want Troy and Sharpay from high school musicalplease.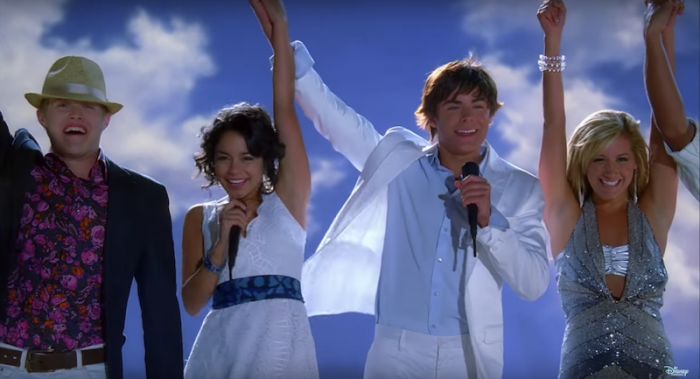 Think about how cool it would be to meet Lizzie McGuire (or even her cartoon self) or Zenon! And the descendants seem like a no brainer for Disney World to bring to the parks, but we have yet to see it.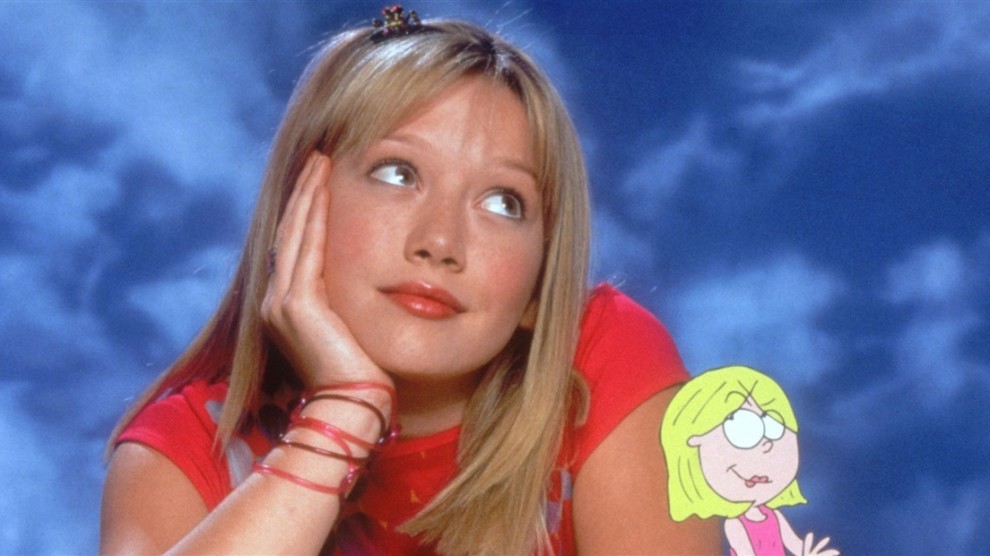 It might be possible that these characters are too similar to actual people to be enticing as meet and greets.
Harry Potter
For the 100th time, the Wizarding World of Harry Potter is NOT in Disney World. We can't even tell you how many times we've heard people ask Cast Members that in the parks! Harry Potter lives at Universal.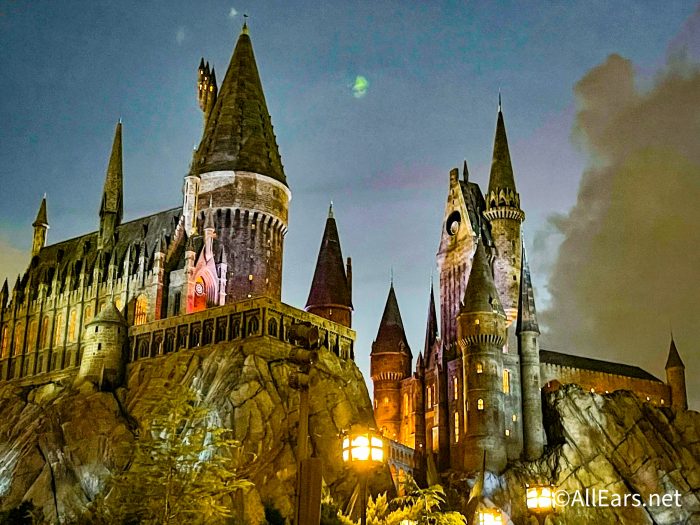 There was a time where Disney World was in talks to create a Harry Potter land, but that fell through. So, you will not be seeing the Boy Who Lived or Hagrid at Disney World!
Miscellaneous
Now for some characters that don't really fit in a category! First up is Anastasia. Disney now owns 20th Century Studios (formerly 20th Century Fox) which owns Anastasia, the popular animated musical from the 90s. While it was a popular movie among Millennials, it might not resonate with the younger crowd now. But, she still COULD become a Disney Princess, if Disney chose to make her one, which would be really cool!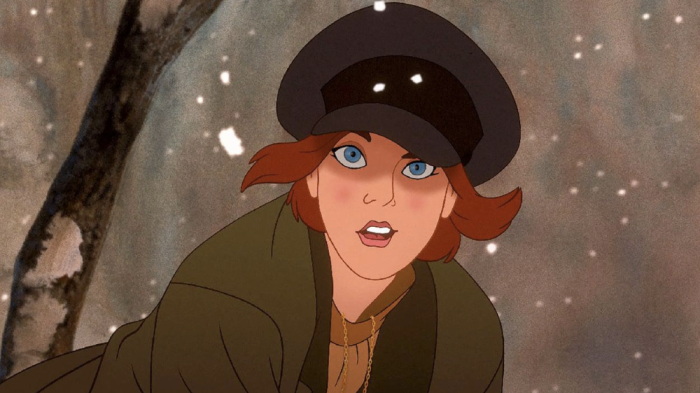 Now, this one might be obvious, but unfortunately you cannot meet the 101 Dalmatians at Disney World. Even though meeting 101 little Dalmatian puppies would be the absolute best thing ever that we would wait hours in line for it wouldn't be fair to the dogs. There's also too much liability, but we like to daydream about it sometimes.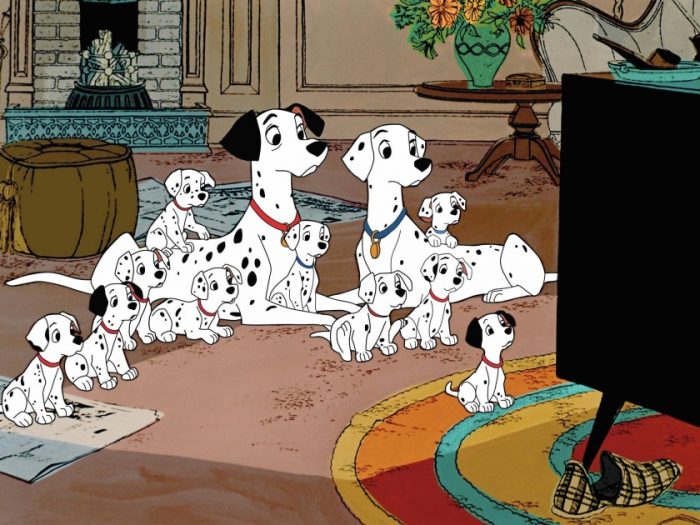 Finally, we have Chernabog or characters like Chernabog. Basically, any character that is absolutely too terrifying to meet at Disney World! Meeting him would be the thing of nightmares.
Those are all of the characters meet and greets you will never see at Disney World! Stay tuned to All Ears for more Disney news, info, and updates.
Click here to see the most RARE characters our readers have spotted at Disney World!
Which character do you wish was in the Disney World parks? Tell us in the comments!
Join the AllEars.net Newsletter to get the free list of the 10 Best Secrets of Disney World! Click here to get started!