Houston, we have a problem: we just found another reason to visit Space 220 in EPCOT! If you're unfamiliar, Space 220 is one of the newest restaurants to arrive at Disney World. This location makes you feel like you're dining in space, though a trip to dine way up in space is going to cost you!
If you've been on the fence about booking a reservation at the fanciest place to eat in space, maybe these new menu changes might entice you!
The last time we visited Space 220, we broke down all the pros and cons of the dining experience and discussed whether or not the restaurant was worth the cost.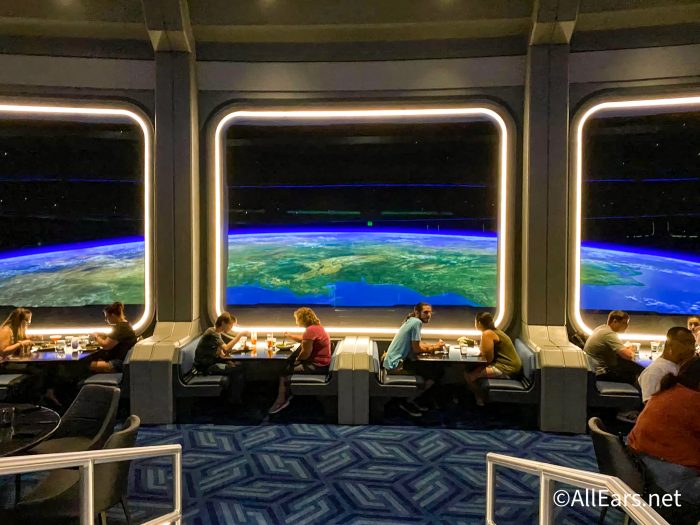 If you don't mind a long, two-course prix fixe meal with some unique foods, you might enjoy this restaurant! But for picky eaters and guests with a busy day of EPCOT plans, we suggest eating somewhere else.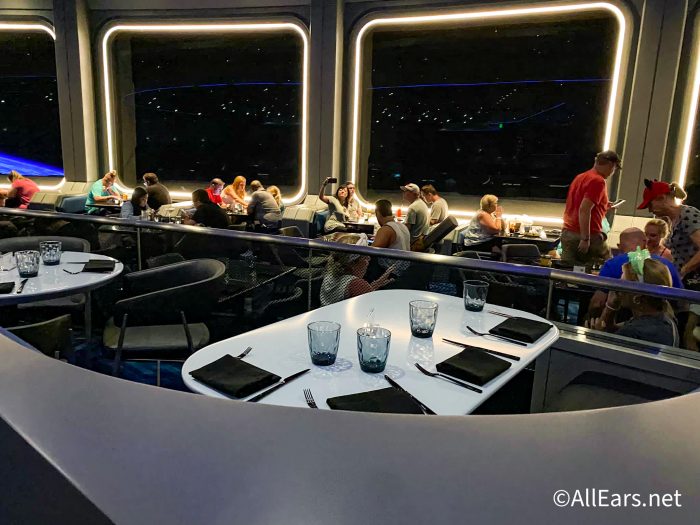 One thing you should know about Disney World, though, is that the parks are always a work in progress — even the restaurants.
Although Space 220 is a relatively new restaurant, we've already found some new menu items!
Lunch menu
According to the menus on the Disney World website, we found some new entrees, desserts, and even a new lounge menu item! On the lunchtime entree menu, guests can now order Steak Salad, Spaceghetti & Shrimpor a Quinoa burgers.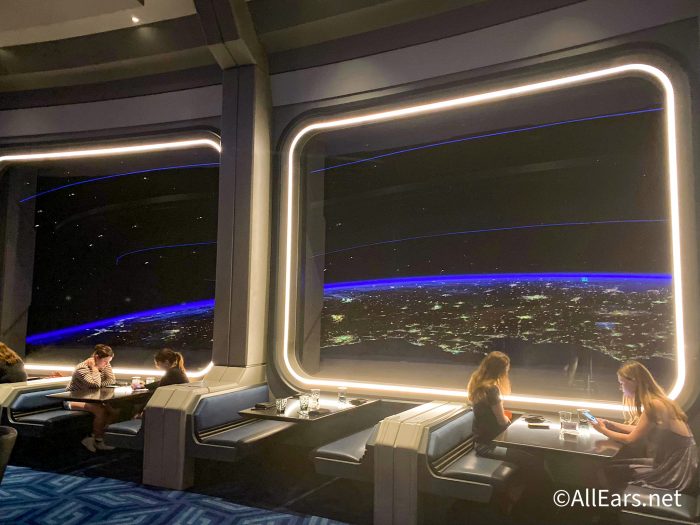 the Steak Salad is described as a salad with marinated filet tips, iceberg wedges, cucumber, cherry tomatoes, chives, blue cheese crumble, and horseradish dressing. If you're looking for a crunchy, savory salad with a little kick, this might interest you!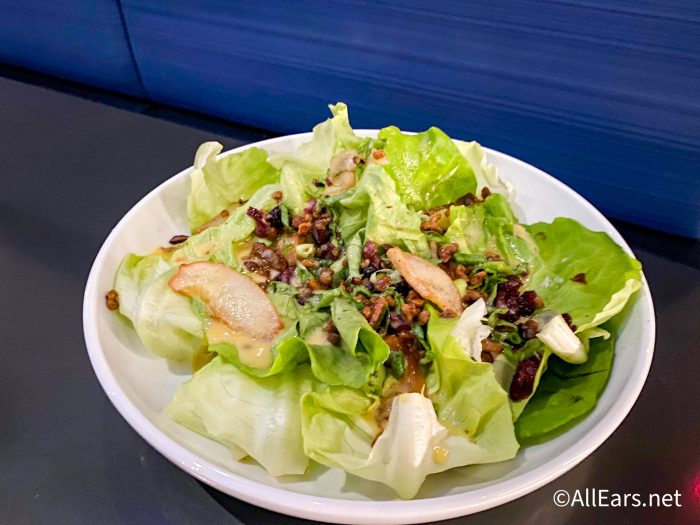 Next, the Quinoa burgers is a Quinoa-vegetable burger with baby arugula, tomato, and yellow beet citrus mayonnaise. Think of it as a fresh new take on your typical theme park burger!
For our seafood lovers, the Spaceghetti & Shrimp sounds pretty interesting! It's made with sautéed shrimp, spaghetti, cherry tomatoes, basil, and garlic beurre blanc.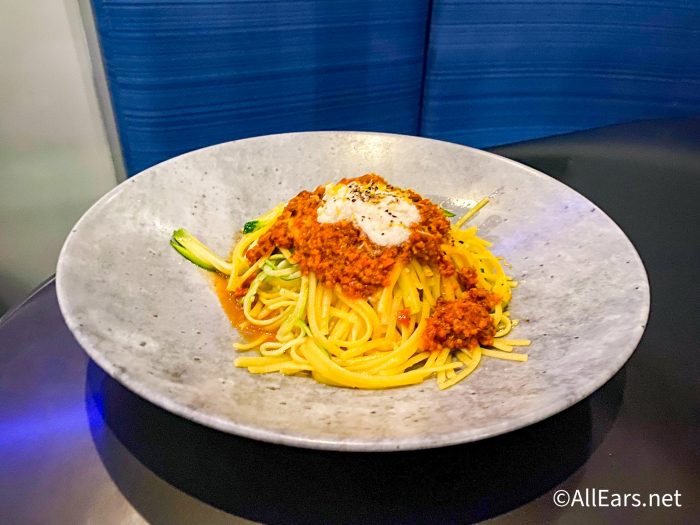 If you're looking for a classic steak dish, the Steak & Fries entree on the lunch menu is made with a Coffee space rub flat iron, fries, broccolini, and chimichurri sauce.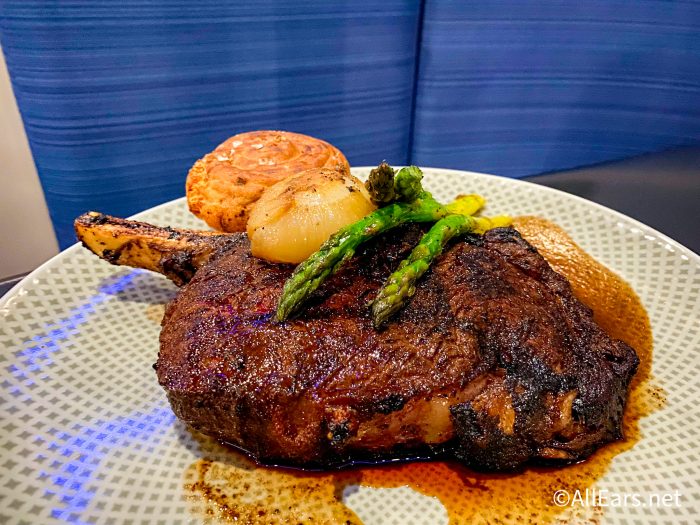 There are some changes that impacted both the lunch and dinner menus!
Sides
Both the lunch and dinner menus offer a selection of sides for an additional cost.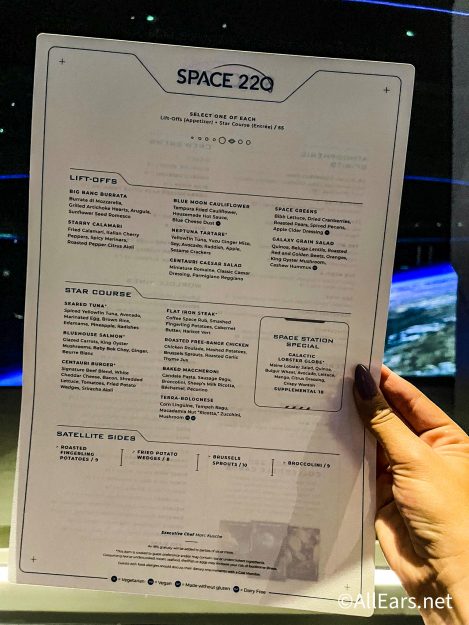 Starting now, guests can order a side of Roasted carrots for $10. This new option replaced the Brussels Sprouts previously available as an add-on.
dinner
On the dinner menu, we noticed a few changes! For our adventurous eaters, the Space Glazed Duck Breast comes with Fried jasmine rice, asparagus, pineapple, and orange hoisin sauce. This option seems to replace the X2 Duck on the entry menu.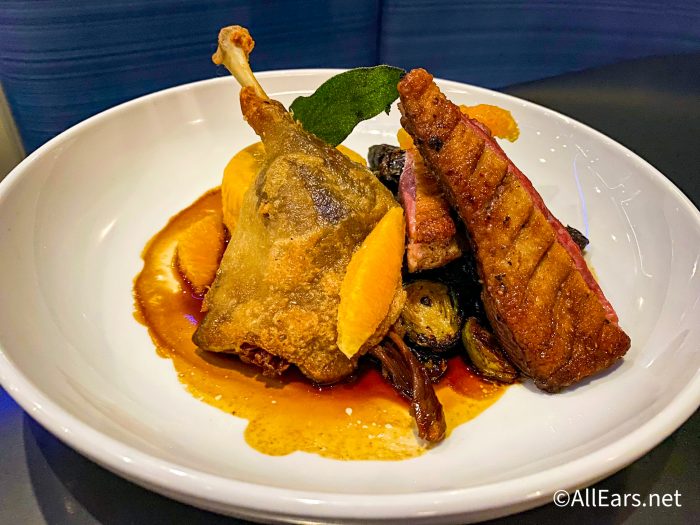 For dessert, the new shortcake is now described as a Matcha air cake with mascarpone mousse and strawberries.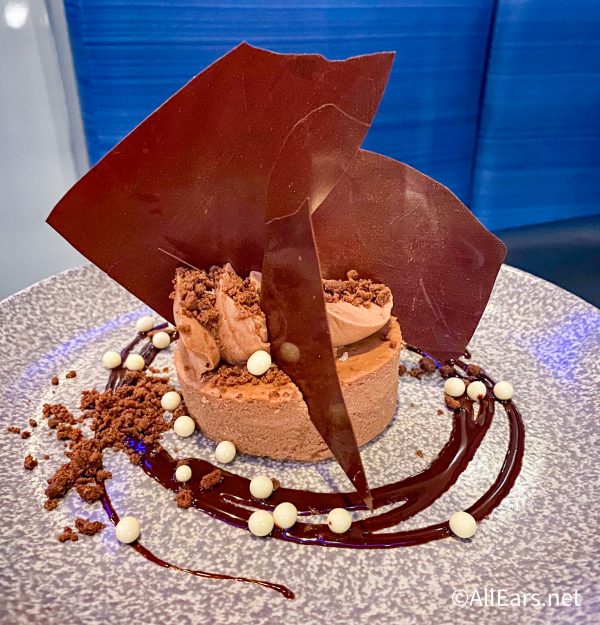 The dessert menu also features a Coconut panna cotta with coconut cream, citrus, lychee, raspberries, coconut meringue, and toasted coconut. Back when the restaurant first opened in 2021, this wasn't available!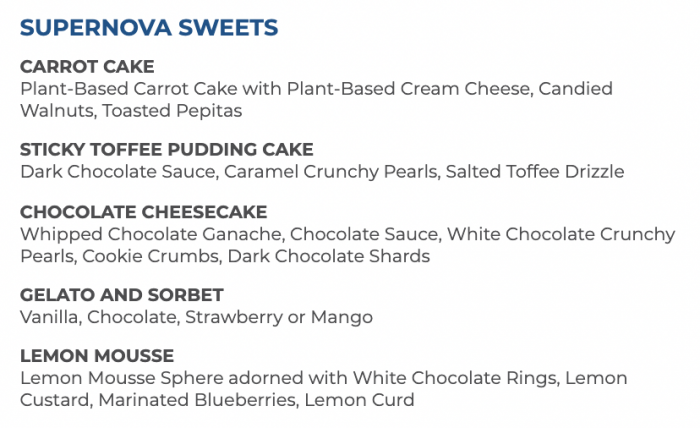 drink
If you're looking for a fun new cocktail to try while you're in space, check out the Orion Old Fashion for $17. It contains Buffalo Trace, Grand Marnier, and chocolate bitters.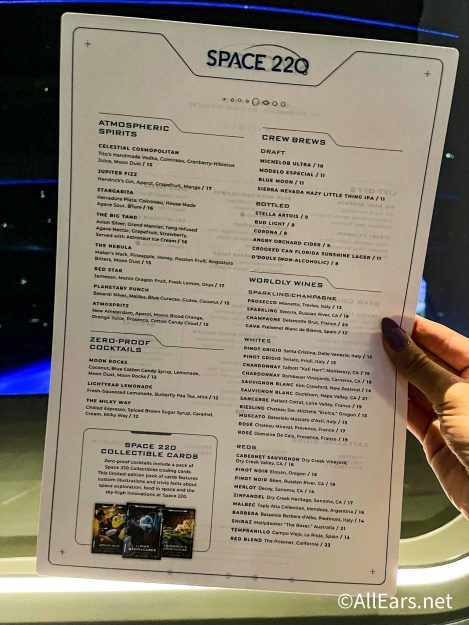 You can also try the Stratosphere Strawberry Lemonade for $16. It's made with Tito's Handmade Vodka, Cointreau, thyme simple syrup, strawberry, and fresh lemon juice.
lounge
If you're not interested in a full two-course meal, you can try and grab a spot at the Space 220 Lounge instead!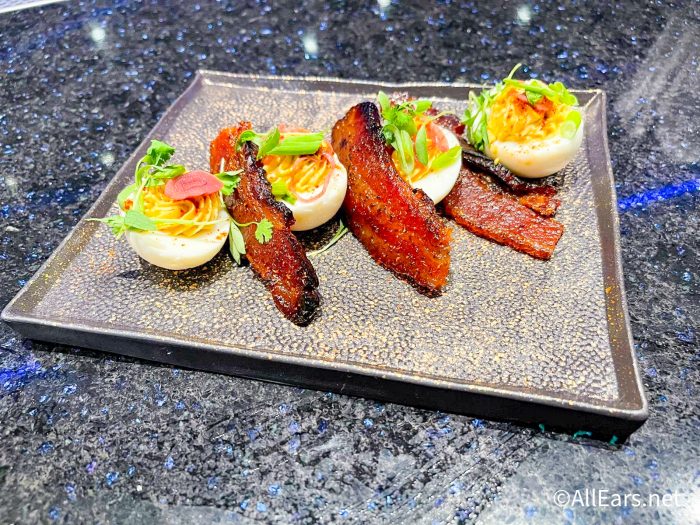 Here, we found a new one Shrimp cocktail on the menu with U 10 shrimp and classic horseradish cocktail sauce for $24.
Other menu changes
While these menu items aren't necessarily brand new, they did go through a few changes since the last time we visited the restaurant. For example, the Red Snapper available at dinnertime has an updated description that reads, "Pan Seared Red Snapper, Fennel Barigoule, Potato Stew."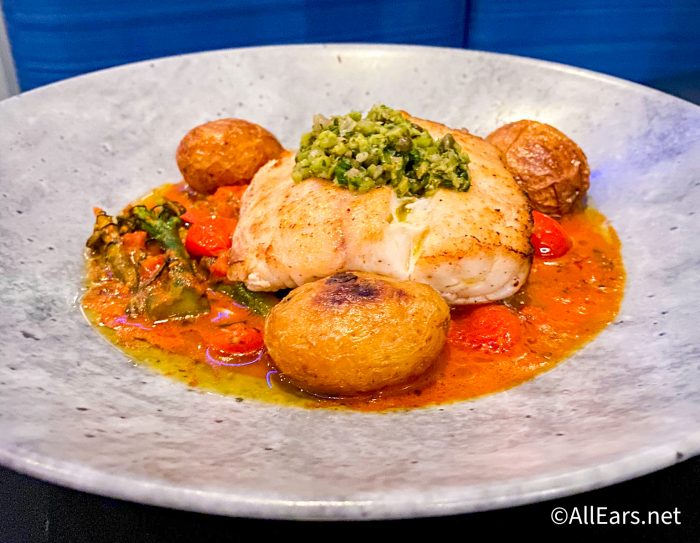 the Supreme Chicken Breast (available for both lunch and dinner) was previously listed as a Roasted Free-Range Chicken, but now it's described as a seared chicken breast with a polenta parmesan cake, petite balsamic lentils, and basil oil.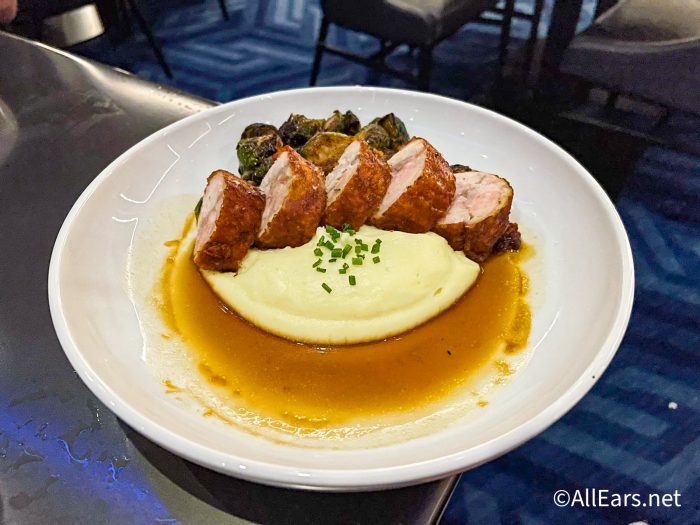 On the lunch menu, the Seared Tuna has changed. Now, guests can order Tuna Tataki with Spiced yellowfin tuna, avocado, brown rice, edamame, pineapple, and radishes. Previously, this item came with marinated eggs, though it seems that the eggs have been removed from the dish.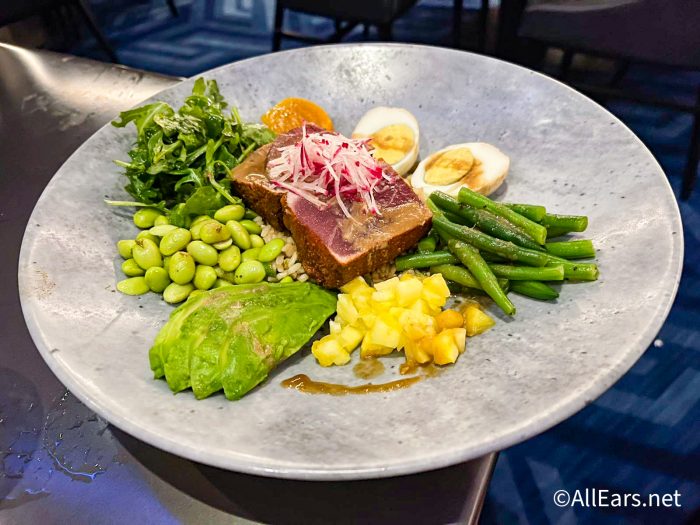 The old Bluehouse Salmon available at lunch now goes by Galactic Salmon instead; it's made with Glazed carrots, maitake mushrooms, baby bok choy, and ginger beurre blanc.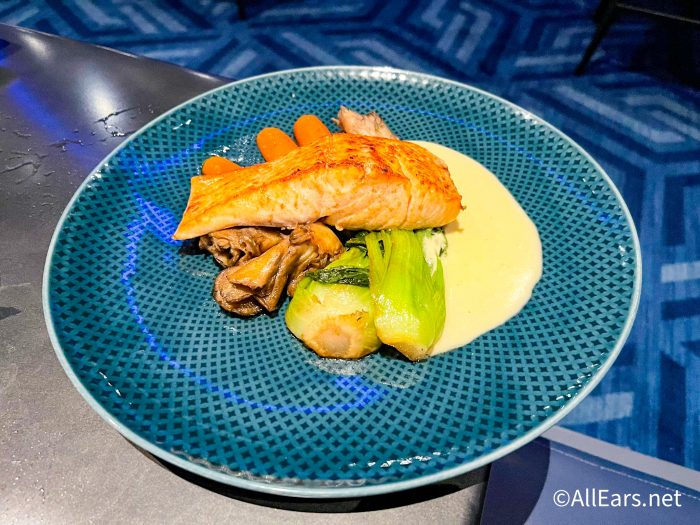 Here, the maitake mushrooms replaced the king oyster mushrooms.
removed
The following items were removed from the Space 220 menu:
Brussels Sprouts (removed as a side at lunch & dinner)
Galactic Lobster Globe (previously an add-on at lunch)
Sticky Toffee Pudding (removed from the dessert menu)
Lemon Mousse (removed from the dessert menu)
Baked Maccheroni (removed from the lunch menu)
Flat Iron Steak (removed from the lunch menu)
Disney has not stated if any of these items will ever return to the menu, but we'll keep our eyes out for more changes! In the meantime, stay tuned for all the latest Disney news and park updates!
Disney Guests Share the Best and WORST Moderate Resort Hotels
Join the AllEars.net Newsletter to get the free list of the Best EPCOT Snacks! Click here to get started!
Have you ever dined at Space 220? Let us know in the comments!