LATEST VIDEOS
LIVE – JUST MOUSING AROUND
"Lake Epcot" near Mission Space as Epcot Floods in Future World
Epcot Floods creating "Lake Epcot" as guests trudge through Future World
With the hype surrounding the Orange bird, guests sometimes overlook merch featuring Spike the Bee. However, this year's line is too cute to "bee" missed!
Spike the Bee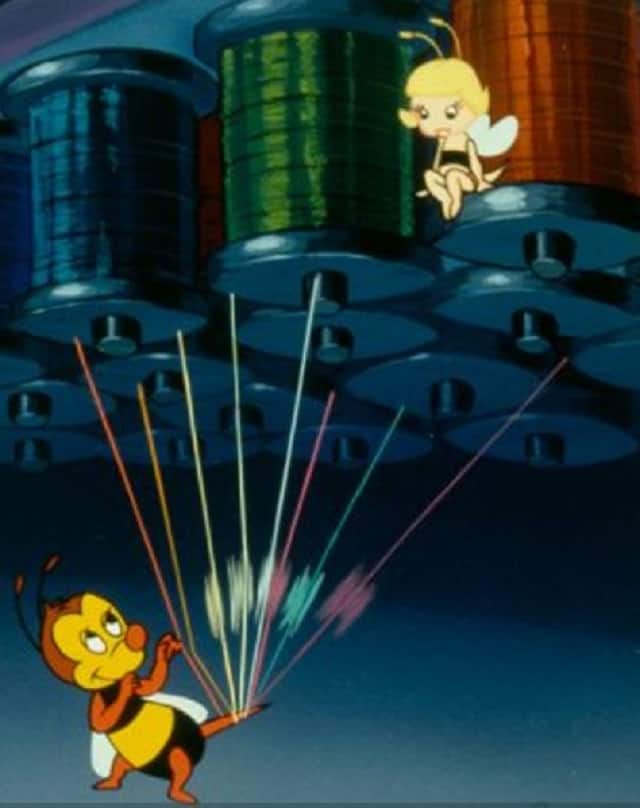 If you have been to Epcot International Flower & Garden Festival "bee"fore, you may have noticed that Spike the Bee is one of the festival's mascots. But just who is this little guy?
Unlike other popular characters who frequent festivals such as Figment and the Orange Bird, Spike the Bee has appeared on screen in a multitude of Disney animated shorts including "Bee at the Beach." He is generally facing off with donald duckbut he has also made appearances with goofy, Pluto, Mickey, and Minnie.
Spike at Flower & Garden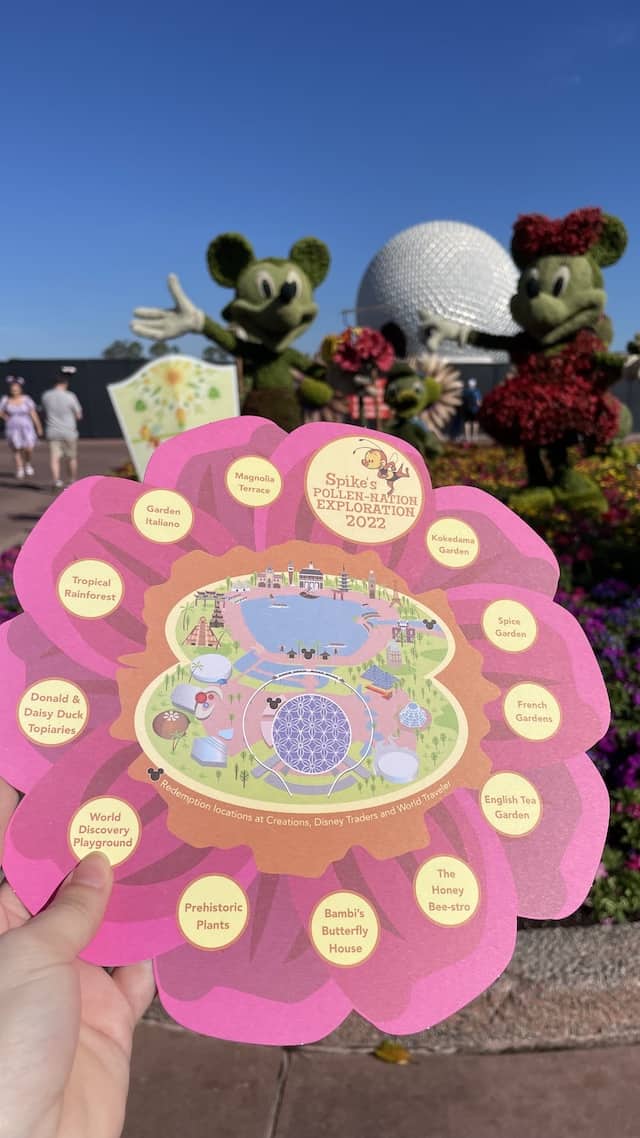 Since bees are so beneficial in the cultivating of plants, it only makes sense a bee should serve as one of the Epcot International Flower & Garden Festival mascots! It is nice to see a vintage character fill the role.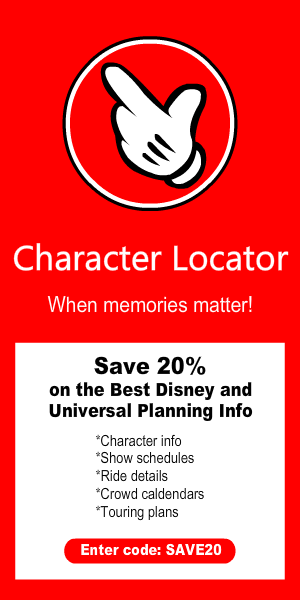 in 2018, the bee first hosted Spike's Pollen Nation Exploration scavenger hunt, an event that is still happening at the festival. You can read more about it here.
Spike merchandise!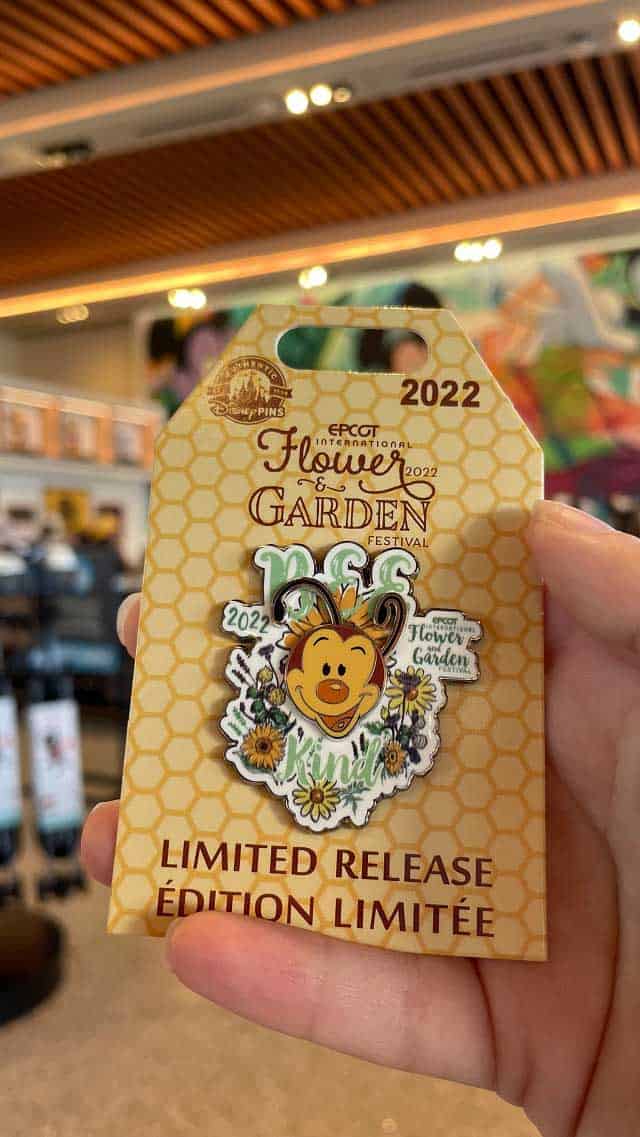 Plenty of people swarm around the Orange Bird and Mary Poppins merchandise popping up around the festival. The "green" and homegrown" merchandise is also a sweet, popular line.
Now, Spike the bee is flying onto shelves at the festival. He is featured on quite a few pieces of festival merchandise, and some of them are sure to bee hits – especially if you love honey.
pins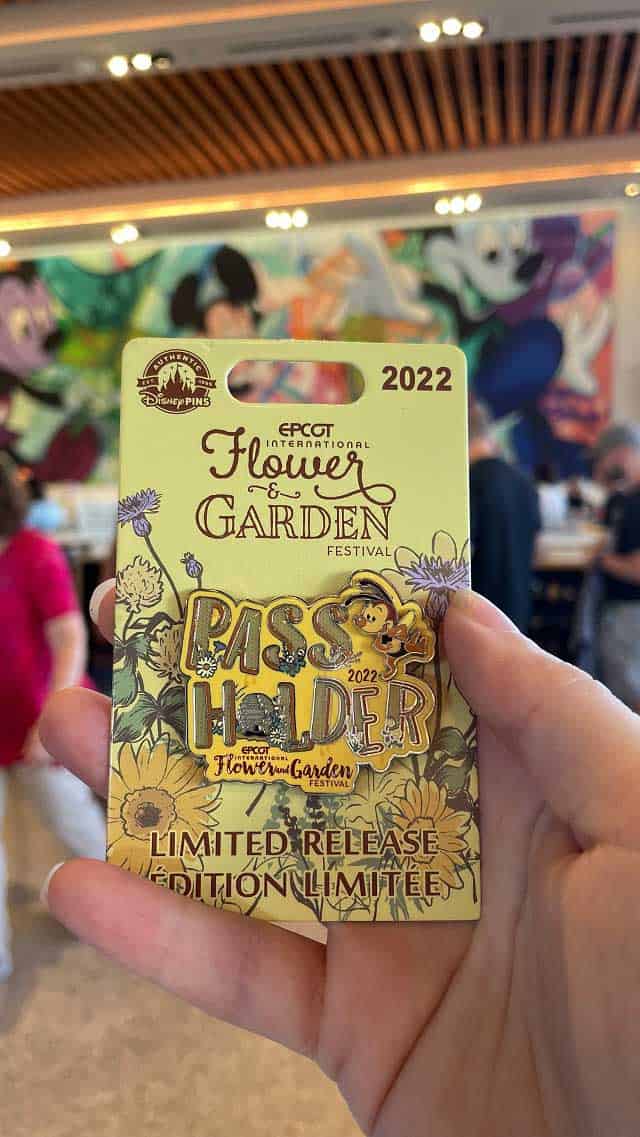 Spike has his own Flower & Garden Festival pins. They are both limited releases. The first is a "Bee" kid pin code.
The other one is on AP exclusive pin, meaning that only Annual Passholders can purchase it. I love that the "O" is a beehive.
Bags and Apparel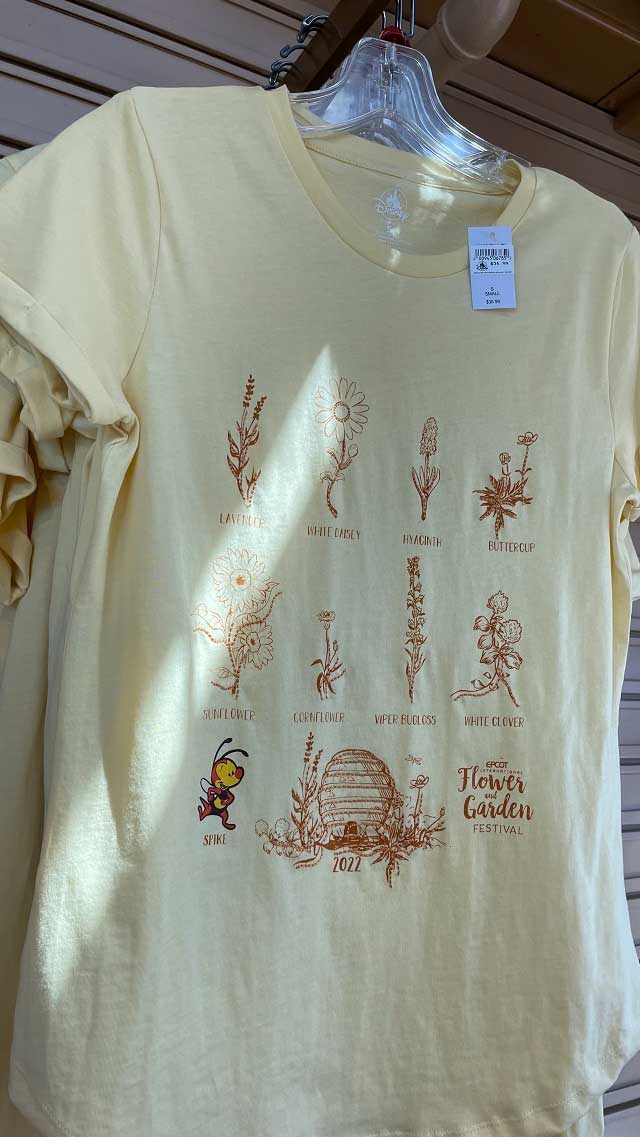 Spike Bee-themed apparel is also landing on shelves. There are handbags, t-shirts, and a sweater.
the t shirt is a neutral yellow color with a cartoon spike. It also features sketchbook-style images of various botanicals and a beehive. It is dated and has a Flower & Garden graphic to serve as a memento.
The pullover is one of my favorite pieces in the Spike the Bee collection this year. It is translucent white with a yellow and sepia-toned allover print featuring watercolor-style images of Spike, Sunflowers, Beehives, and other botanicals. A Flower & Garden Patch completes it.
I have last year's Orange Bird version of this pullover, and it is so light and perfect for a cool spring or fall day. It is exceptionally packable, so it is perfect to toss in a bag for days where you have multiple seasons happening within a 24 hour period. It is not opaque, so what you wear under it will be a bit visible.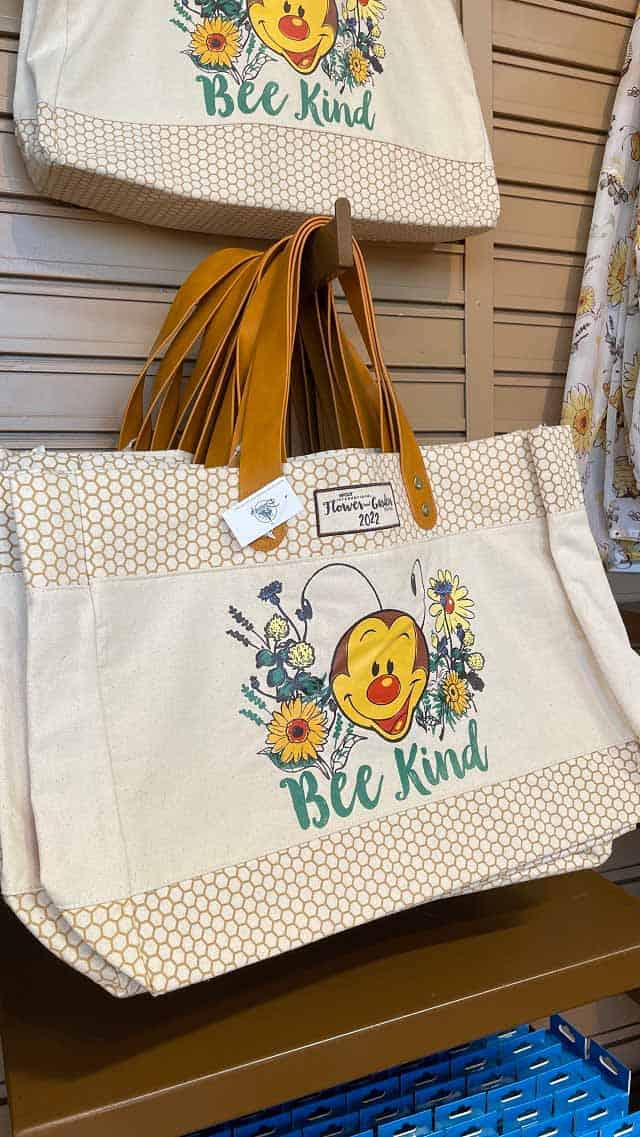 There is also a canvas tote bag available. It has the "Bee kind" logo that matches the limited release pin. I especially love the honeycomb trim on this bag.
houseware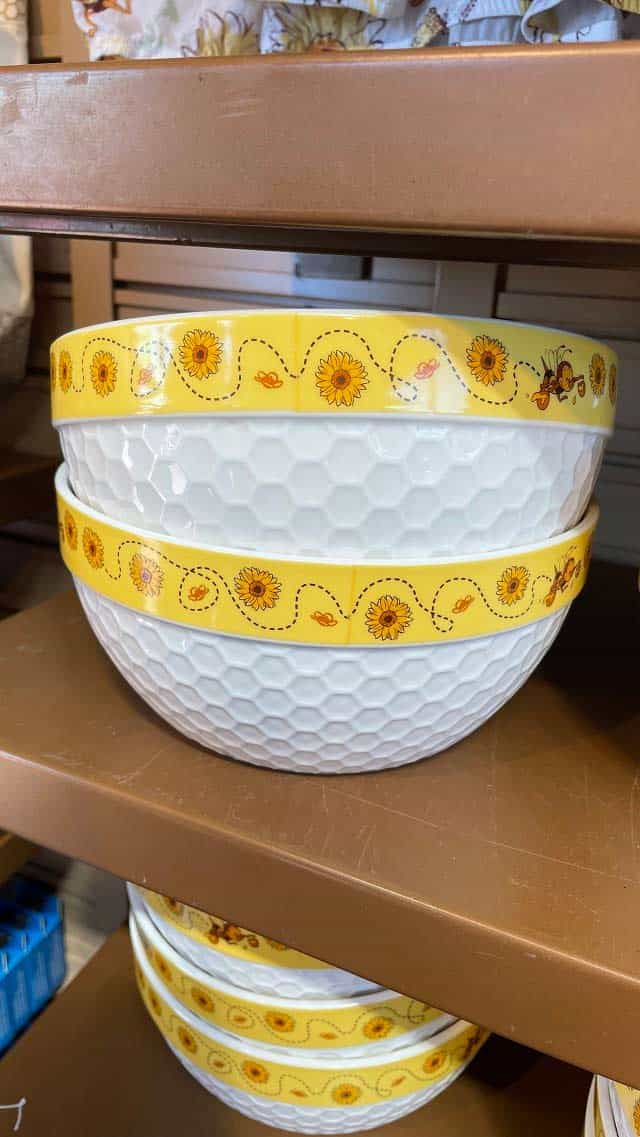 the housewares items are so adorable. I love the honeycomb detailing on this large bowl.
It also has a band of yellow around the rim, decorated with sunflowers and spike. His little dashed-line bee trail implies his buzzing movement around the rim.
While the pattern is springy, the colors make it a great bowl for fall as well. I think it would make a good mixing bowl, centerpiece, serving piece, or fruit bowl.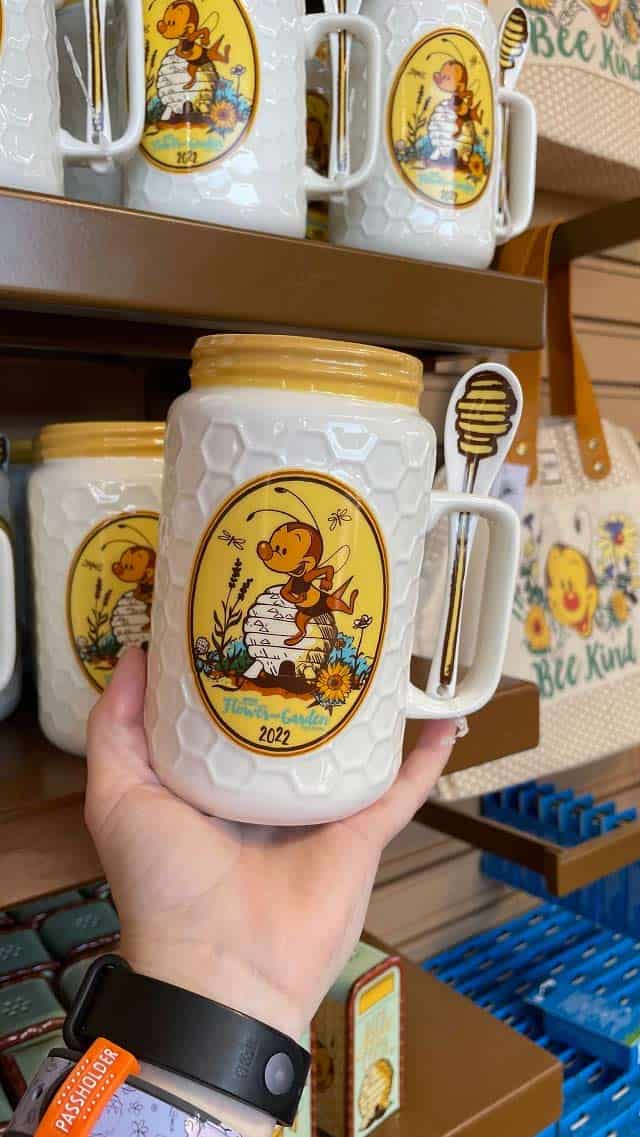 My very favorite part of the lineup is the Spike drinking mug. It's just so cute!
This large sized vessel has a mason jar silhouette. Like the bowl, the mug has a raised honeycomb pattern. The focal point is a Flower & Garden 2022 logo featuring Spike and his hive, flowers, and dragonflies.
The piece of resistance is the spoon. It is decorated as a honey dipper! I am actively trying to resist buying this one.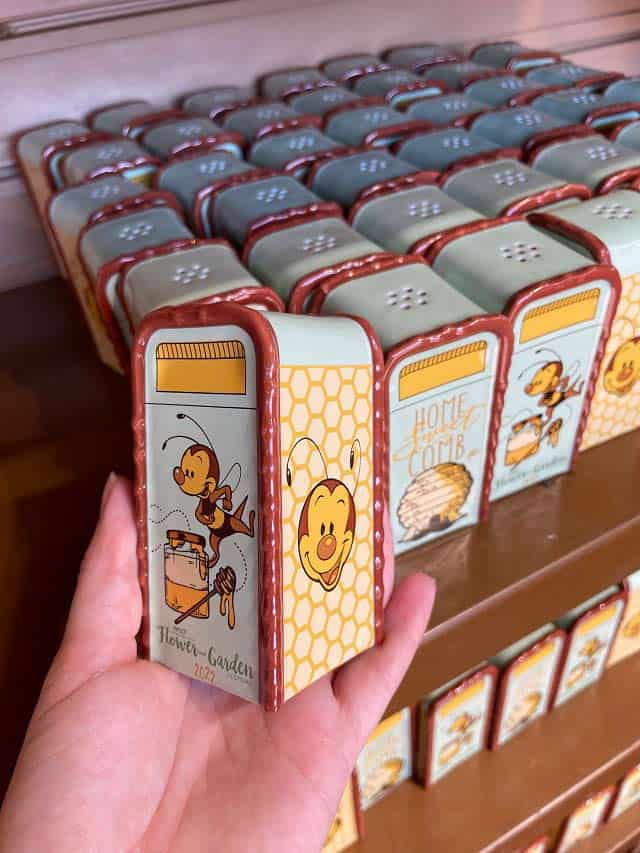 Lastly, what festival would be complete without a little nod to the Festival trashcans/picnic tables? After all, if you haven't used a trashcan as a table, have you really even been to a festival?
These shakers are decorated as trashcans and painted with Spike the Bee. At $9.99, they are reasonable souvenirs, especially if you have an AP or DVC discount, which brings them to around $7.99 each.
sippers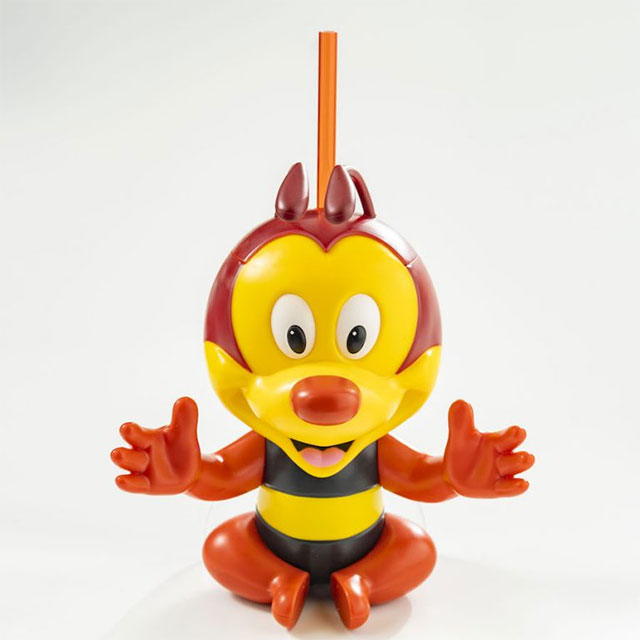 You can also find a cute little Spike the Bee Sipper. It is located over at the Honey Bee-Strow outdoor kitchen.
while you can purchase an empty sipper, you might enjoy the drink inside: the Honey Peach Freeze. You can read Susan's review of the drink and the entire Honey Bee-Stro menu right here.
Will you "Bee" shopping for any of this cute merch this year? What pieces do you love? Let us know your thoughts in the comments below, or you can join the conversation with the Kenny the Pirate Crew on our group on Facebook.
Are you planning a vacation? Reach out to our trusted travel agency sponsor Authorized Disney Vacation Planner Mouse Class Travel!