Today's a BIG day for fans of eating around the world in EPCOT!
Disney just announced the official dates for EPCOT's 2022 International Food & Wine Festival, so now we know that the event will take place from July 14th to November 19th, 2022. And with that announcement, Disney also gave us a hint about some of the entertainment and food that will be at the festival this year! So let's check out everything that Disney has confirmed will RETURN to the Food & Wine Festival in 2022.
We already know some of the booths that will return, along with some exciting entertainment and activities. Let's dive in!
Food Booths
Disney announced that the 2022 Food & Wine Festival will have over 25 Global Marketplaces (or food booths) throughout EPCOT.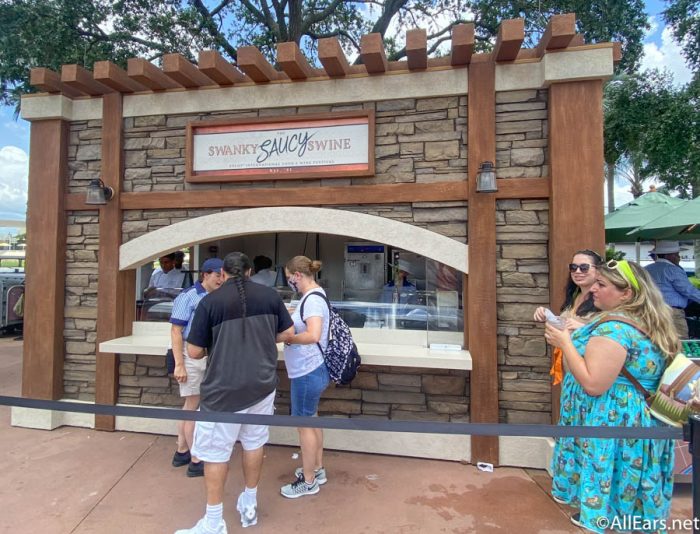 Some of the returning options will include The Swanky Saucy Swine, Appleseed Orchard, Hops & Barley, Earth Eats, and Shimmering Sips.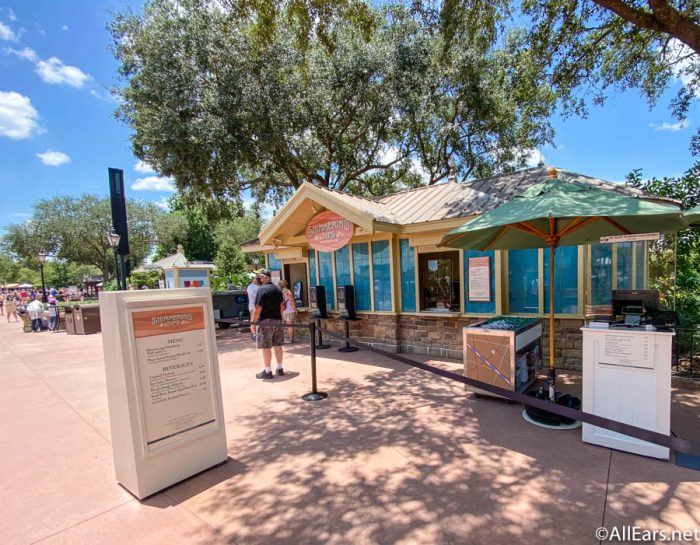 The Swanky Saucy Swine was a new food booth last year, and it served up pork-inspired eats! There were pork rinds with pimento cheese, roasted porchetta, and soy-glazed sticky ribs. And one of our favorite items here was actually a Crispy Pig Ear Salad! We're excited to see this booth return this year, and we hope some of our favorite dishes return with it.
We think you can guess what's at the Appleseed Orchard booth — all kinds of apple-inspired eats and drinks! In years past, you could get a dessert like the Apple Crumble or choose from a variety of apple-flavored drinks (both alcoholic and non-alcoholic). We can't wait to see what the menu will be like this year!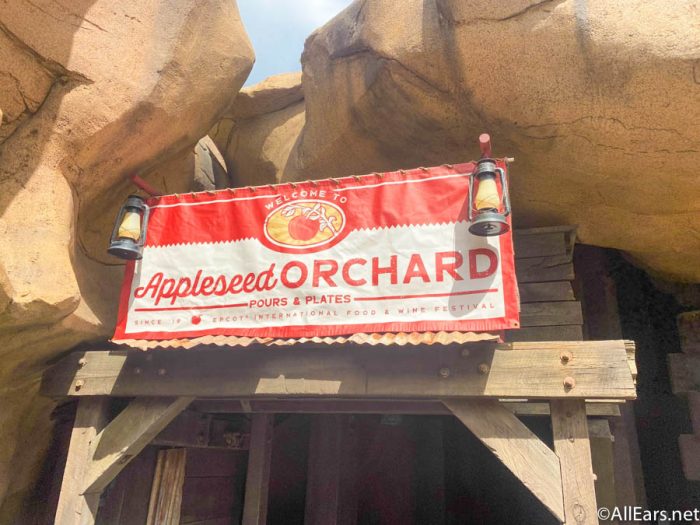 Last year, Hops & Barley had plenty of beer options to choose from (of course), but they also served a warm lobster roll, a hot beef sandwich, and a carrot cake that we've been in love with for a long time.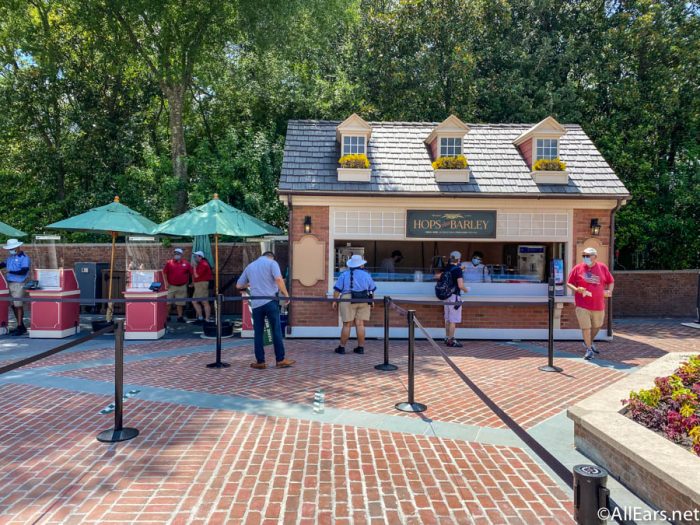 In years past, Earth Eats has featured plant-based dishes like an Impossible Burger and Impossible Three-Bean Chili. They also usually have some beverage options, such as chai tea.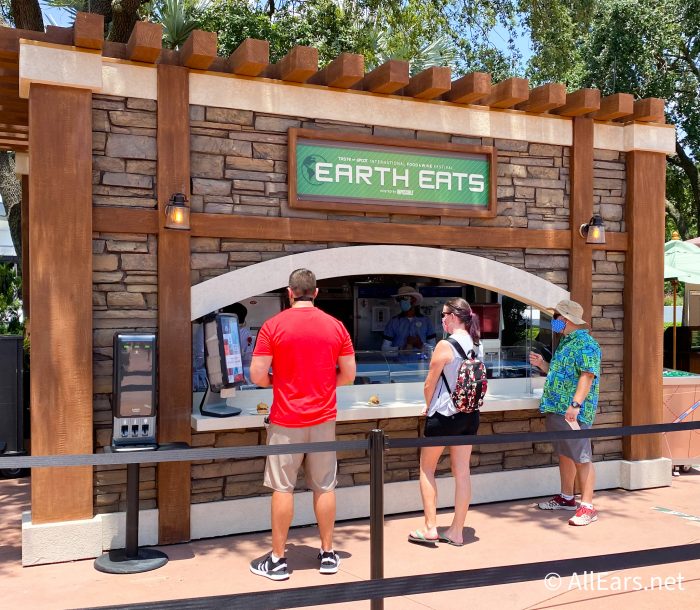 Shimmering Sips is usually a dessert and drinks stop, with previous years featuring soft-serve ice cream, banana bread, and a variety of mimosas.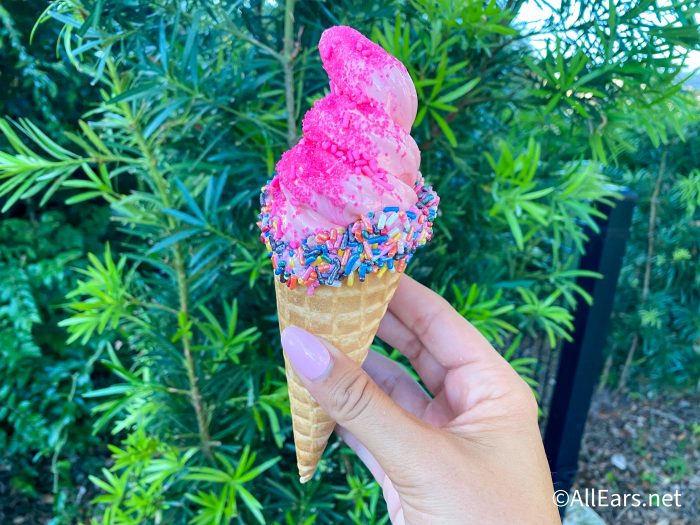 We don't have the full booths list or menus for 2022, but we're excited to know that we'll see these booths back this year!
See last year's Food & Wine food booth menus here!
Eat to the Beat Concert Series
Disney announced that the Eat to the Beat Concert Series will be returning for the 2022 Food & Wine Festival!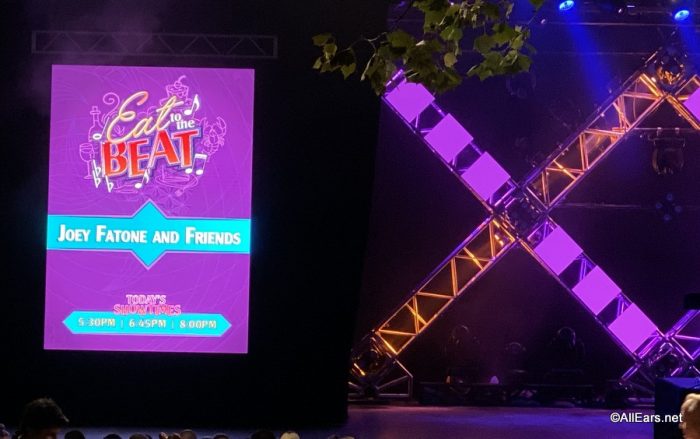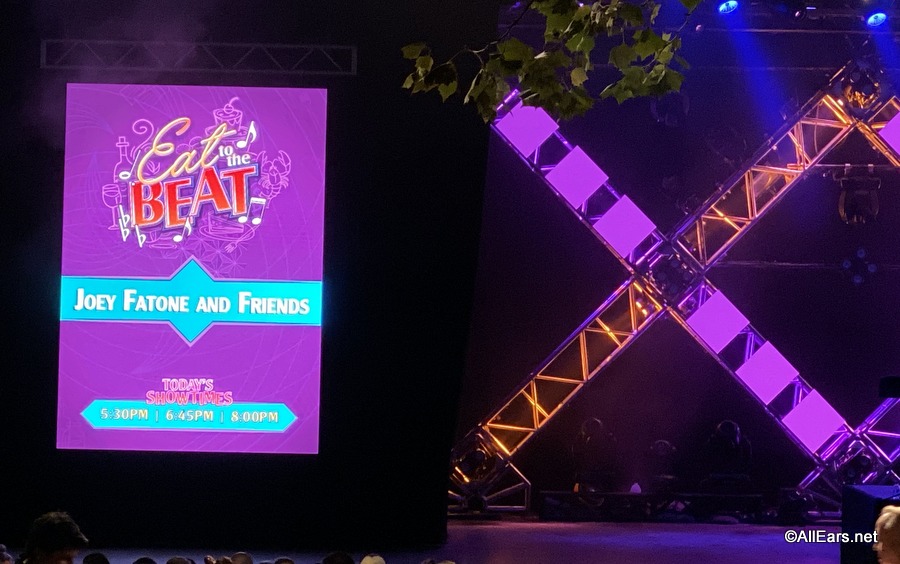 They said, "Our star-studded lineup has something for every taste—from pop to country to R&B and more." This year's concerts will have "internationally recognized artists as well as local bands," which will perform on the America Gardens Theater Stage in the American Adventure pavilion of World Showcase.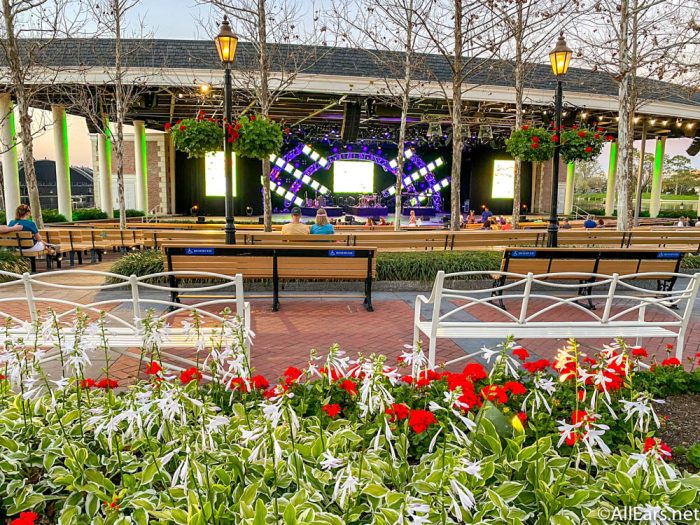 We'll keep an eye out for a more specific line-up of the bands that will be playing at this year's festival.
Remy's Ratatouille Hide & Squeak Scavenger Hunt
Each EPCOT festival typically has a scavenger hunt for guests to enjoy as they eat their way around the park. The Food & Wine Festival will bring back the Ratatouille-themed hunt, in which you'll search for Remy, who's hiding around the festival.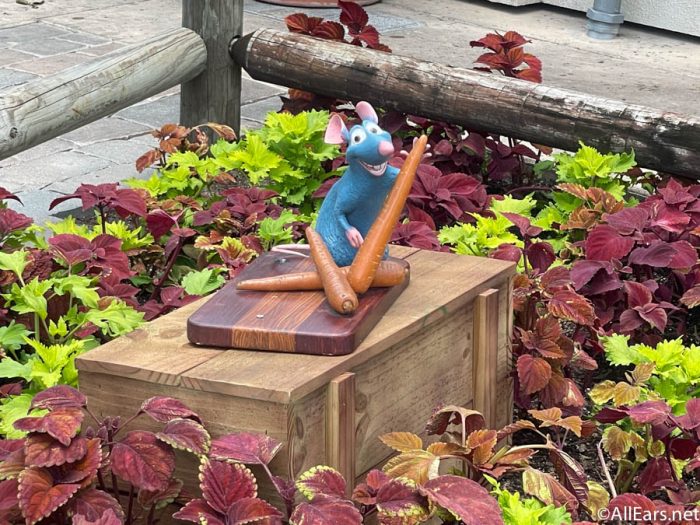 To complete the scavenger hunt, you can buy a map and stickers at one of these gift shops: Port of Entry, Pin Traders – Camera Center, or World Traveler. Last year, the map cost $9.99, but Disney hasn't announced a price for the 2022 scavenger hunt yet.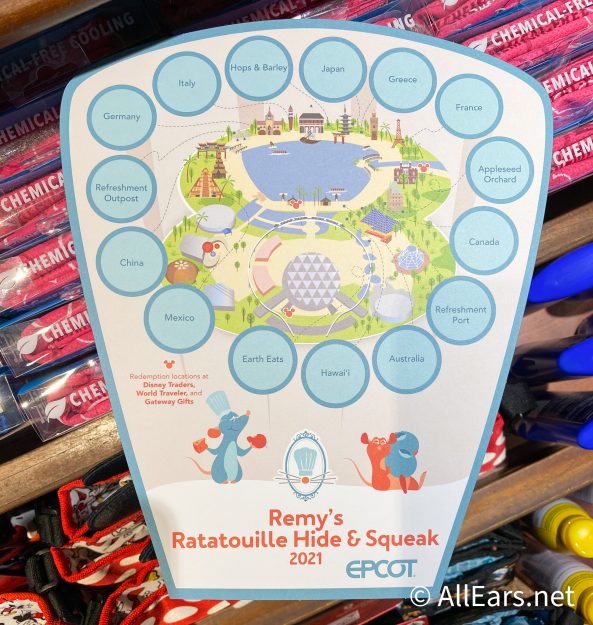 You'll walk around World Showcase and look for the hidden statues of Remy. Once you've found them, you can match the sticker to the correct location on the map. When you've got them all marked, you can bring your completed map to one of these gift shops to claim your prize: Disney Traders, Gateway Gifts, or World Traveler.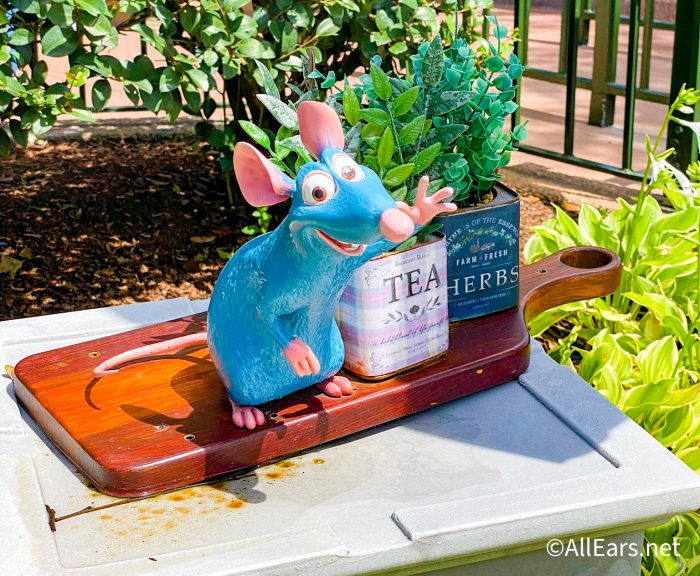 Last year, the prize was a Disney character-themed bowl, but these prizes change frequently, so we're excited to see what EPCOT has in store for this year's version!
Check out last year's version of Remy's Ratatouille Hide & Squeak Scavenger Hunt here.
Emile's Fromage Montage
And cheese lovers will be glad to hear that Emile's Fromage Montage will be returning in 2022 as well!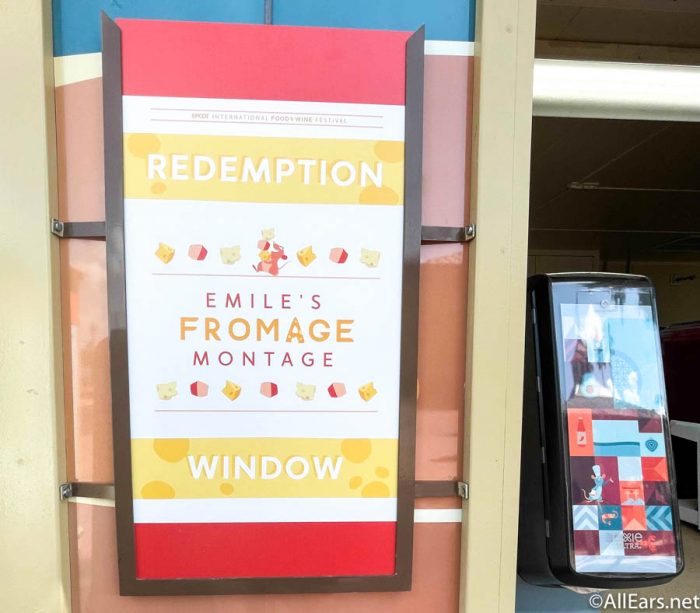 This is a cheese crawl around the festival. Be sure to pick up a free Festival Passport when you arrive, which has all the information you'll need about the event. In years past, there were 5 cheese dishes selected from various booths for the Fromage Montage. You could get one of each of these dishes, 5 of the same cheese dish, or any combination of them, as long as you had 5 total. Be sure to get a stamp when you purchase one!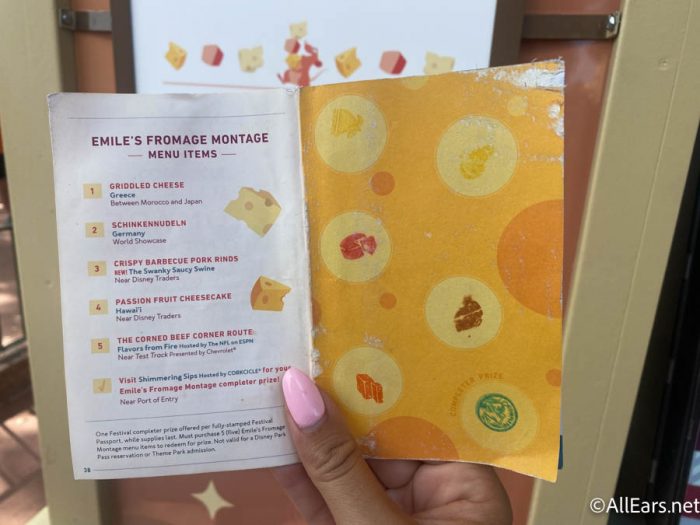 When you had all 5 stamps, you could bring your Passport to a certain booth (which hasn't been announced for 2022 yet) to get a prize!
Check out last year's version of Emile's Fromage Montage here.
merchandise
Although we don't have a lot of information about the specifics, we do know that Disney will have some NEW merchandise for the 2022 EPCOT International Food & Wine Festival.
Disney has said that there will be "apparel, home décor, trading pins and more" at this year's event.
Click here to see last year's Food & Wine merchandise.
And that's everything that we know is returning to the 2022 Food & Wine Festival so far! We'll keep you updated as we continue to learn more, so stay tuned with AllEars for more of the latest Disney news.
Click here to learn about ANOTHER Food & Wine event at Disney World.
Join the AllEars.net Newsletter to get the free list of the Best EPCOT Snacks! Click here to get started!
Are you going to this year's Food & Wine Festival in EPCOT? Let us know in the comments!