Hello there. Are you ready to dive into the story of Obi Wan Kenobi each week from the comfort of your couch? Yes? Then it's time to get EXCITED.
Obi Wan Kenobi, a limited series focused on the story of Obi-Wan Kenobi between Episodes III and IV, will premiere on Disney+ on May 27th. The show will feature the return of Ewan McGregor and Hayden Christensen, as well as the arrival of Moses Ingram as Reva, and more! Straddled between two iconic trilogies, how will Obi Wan Kenobi attempt to bring balance to the series and to Star Wars? We got a peek behind the scenes thanks to a special media event!
We were invited to attend a media event recently all about the Obi Wan Kenobi Disney+ series. The event, which was moderated by Devan Coggan (Entertainment Weekly) featured 3 guests: Deborah Chow (the show's Director and Executive Producer), Ewan McGregor (who, of course, plays Obi-Wan Kenobi and also is an Executive Producer), and Moses Ingram (who plays Reva).
During the media event, we got to hear about some of the unique challenges this series faced and some special ways that'll seek to bring balance.
Straddling 2 Time Periods
Perhaps one of the most challenging tasks of this series is to successfully straddle two iconic time periods — the Starwars prequel trilogy and the original trilogy.
When asked about this, Deborah Chow shared, "I would say that was definitely one of the biggest challenges with this series is that…we have these huge legacy iconic characters and we're in between two trilogies."She noted that they're trying to tell the second act of a story here, which is challenging enough by itself.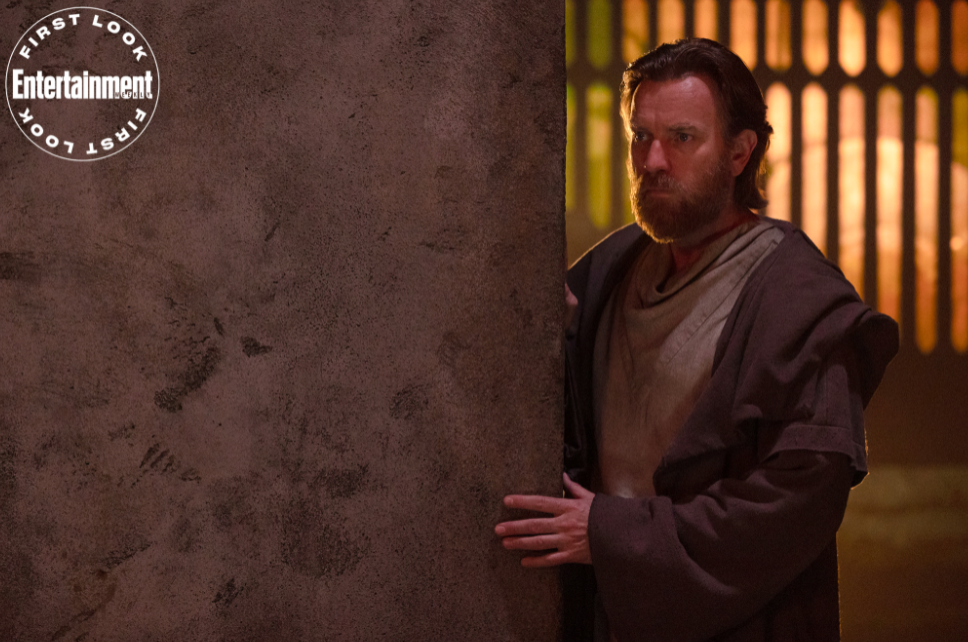 But, according to Chow, it's really about finding a balance. She shared that they have striven to "respect the canon and respect what's been done, but [also have] an original story and…an original vision for it."
According to Ewan McGregor, he felt that there had to be a "good story" between Episodes III and IV, and that is ultimately what they found after "a lengthy process of exploring some different story lines." We can't wait to see just what parts of Obi-Wan's story are explored in this specific story line they've chosen.
Taking Technology to Another Level
Obi Wan Kenobi also presents on interesting situation when it comes to technology. Back when they worked on Episodes II and III, there was a lot of green and blue screen used. According to Ewan McGregor, that was hard. "It's very hard to make something believable when there's nothing there," he said.
But technology is in a very different place right now. StageCraft and the Volume (which were utilized for The Mandalorian) were also utilized for Kenobi, but even that has changed over the past few years. According to Deborah Chow, "By the time we came to do Kenobi…already there were things that we could do that we couldn't do in [the] first season [of The Mandalorian]."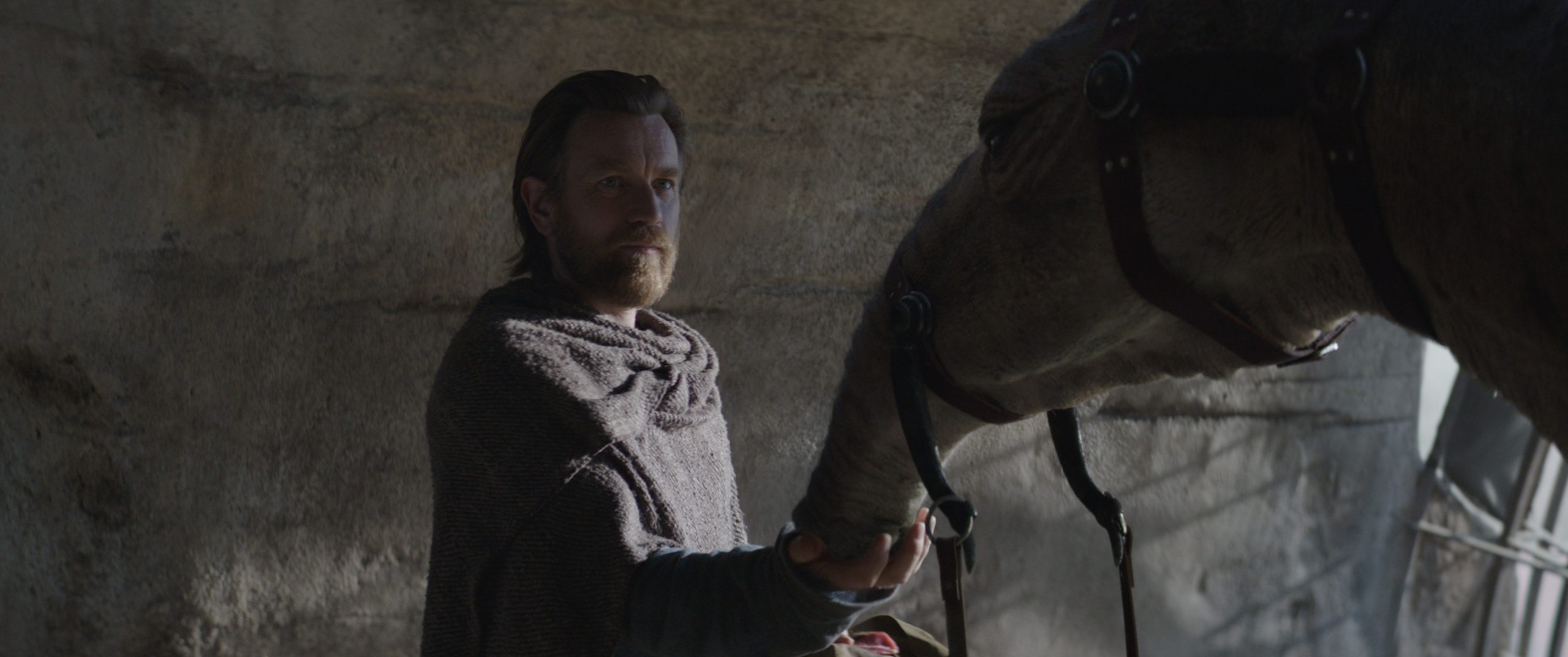 Chow shared that it was exciting to develop material for Kenobi knowing that StageCraft would be utilized. She would even look at the scene with a specific eye for how it would translate into the volume and how to best utilize the technology.
But the blue and green screen that made Episodes II and III so "hard" is, in part, what led to their ability to even use this new tech in Kenobi today. As Chow pointed out, George Lucas pioneered a lot of technology and that laid much of the groundwork for how StageCraft even got to be created.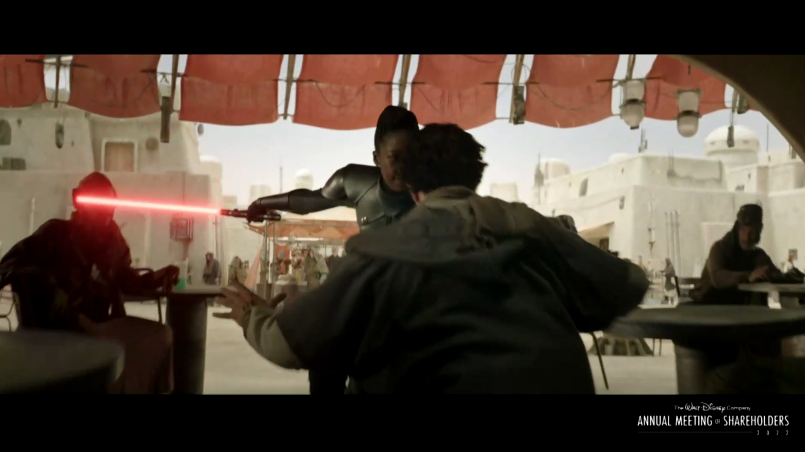 McGregor shared that the StageCraft set was a "game changer" for him. According to McGregor, with StageCraft and the Volume, "if you're shooting in the desert, everywhere you look is the desert. And if you're flying through space, then, you know, the stars are flying past you as you scout along. It's so cool."
But, sometimes it's not just modern technology that you need to set the right mood. It's also…music! During the press conference, the team shared that John Williams music was played during some of the action scenes to really set the tone.
According to Moses Ingram, "it was sick" because the actors would be stepping off of a ship or taking some other action and the "music would swell and you're just…feeling like you're 10 feet tall…It's very, very cool."
Balancing darkness with light
Obi Wan Kenobi brings us to a time when things are rather dark for the Jedi. According to Chow, "we're starting in a pretty dark time period and that was kind of quite interesting not only to start with Obi-Wan's character in kind of a dark place, but also starting in a period in the timeline that's quite dark."
McGregor echoed this, sharing that because of what happened at the end of Episode III, things are pretty bleak. It's been 10 years of hiding for Obi-Wan, without the ability to use the Force or communicate with his old Jedi friends. In a way, McGregor said, it's as if "he's lost his faith" and is in a more "broken place."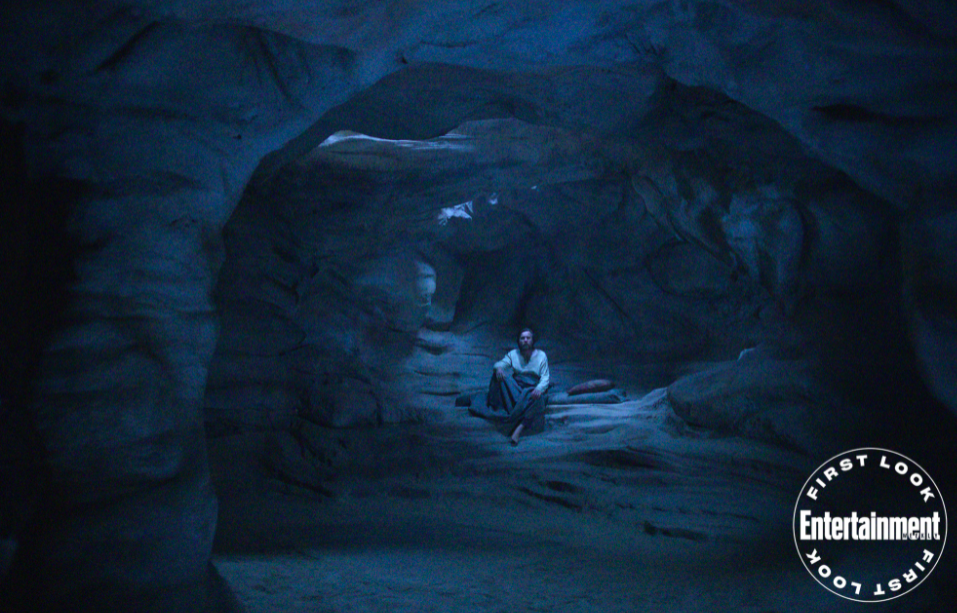 Moses Ingram also shared that the series felt "dangerous" in a way. Even just the "dummy sides" she read initially (before she knew this would be a Starwars project) felt edgy and cool. She explained that some of that feeling for the series has to do with the "cat and mouse of it all," the moving parts, and people involved. But even the text feels "muddy" in a way Ingram said she really enjoyed.
But it's not all about darkness — that's where the sense of balance comes in. Chow shared that the darkness of this time gave them a good starting place, but she noted that the character of Kenobi, to her, has "so much warmth, there's so much compassion and humor, that it is kind of a character of light and hope."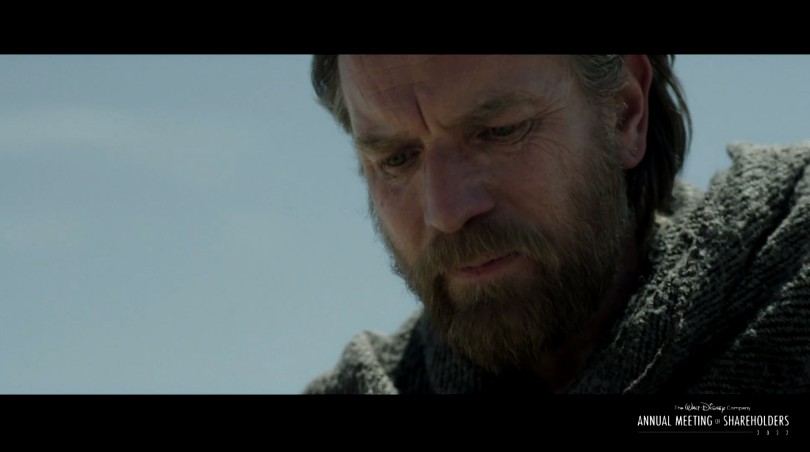 For her, that was an interesting challenge — "to try to keep the balance…of the darkness, but also still maintaining the hope coming from the character."
McGregor said that for him, that wittiness to Kenobi comes from Alec Guinness' portrayal of the character and how he seemed to have a "twinkle" in his eyes. He said that's one of the reasons why he thinks the "writing was so, so good" in the Kenobi series, because " right from the word go, all of his dialogue felt to [him] like it could have been Alec Guinness saying it." McGregor shared that's when he knew them "were on the right path."
Making a Series Feel Like a Movie
while Kenobi is a series coming to Disney+, it's got a movie feel to it. Ewan McGregor shared that because Chow directed all of the episodes of the show and "it's her singular vision throughout, it did feel like we were just making one movie."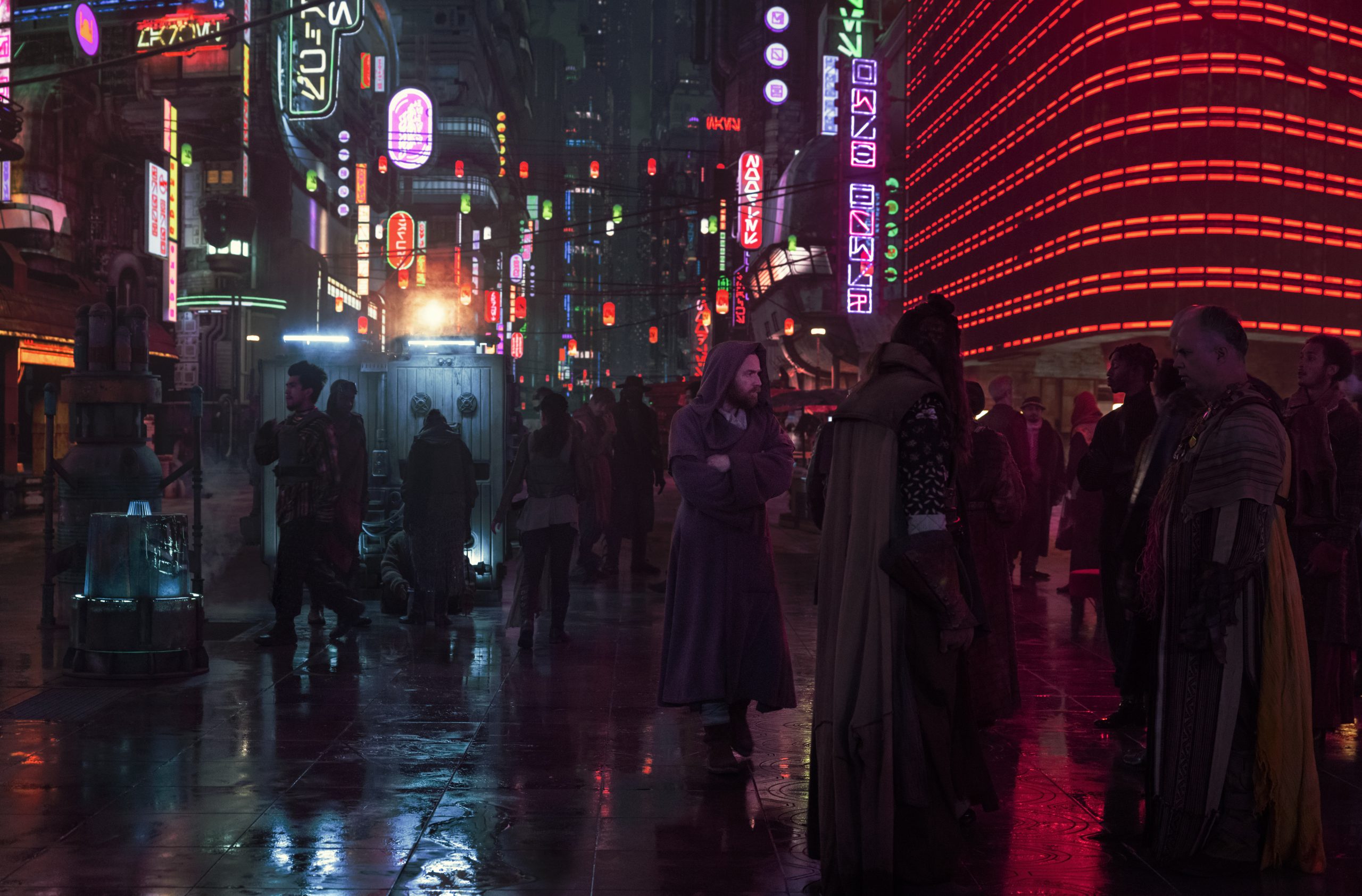 Yes, there are episodes, but McGregor said that "the episodic nature of our series falls really cleverly in the story line." to him, The Mandalorian "feels more episodic…because it suits that storytelling and it, of course, has a driving storyline through each season. but ours [meaning Obi-Wan Kenobi] is like a movie that just happens to be split up into these episodes."
Will each episode leave us with a cliffhanger, waiting for more of the story to be revealed? It sounds like it might! We can't wait to see how things are divided up and just what movie-like qualities the show possesses.
Finding balance in design and voice
When it comes to costume design, there was some balance to be struck there as well. According to Moses Ingram, the costume was already made, but Reva's hair created a situation for a bit of creativity.
Ingram shared that the initial hair design was in a style that was something her hair simply didn't do naturally. She said that the team was good about hearing her out on that and ultimately that's how the braid design was created. Ingram said, "It's really important for me to do what my hair does."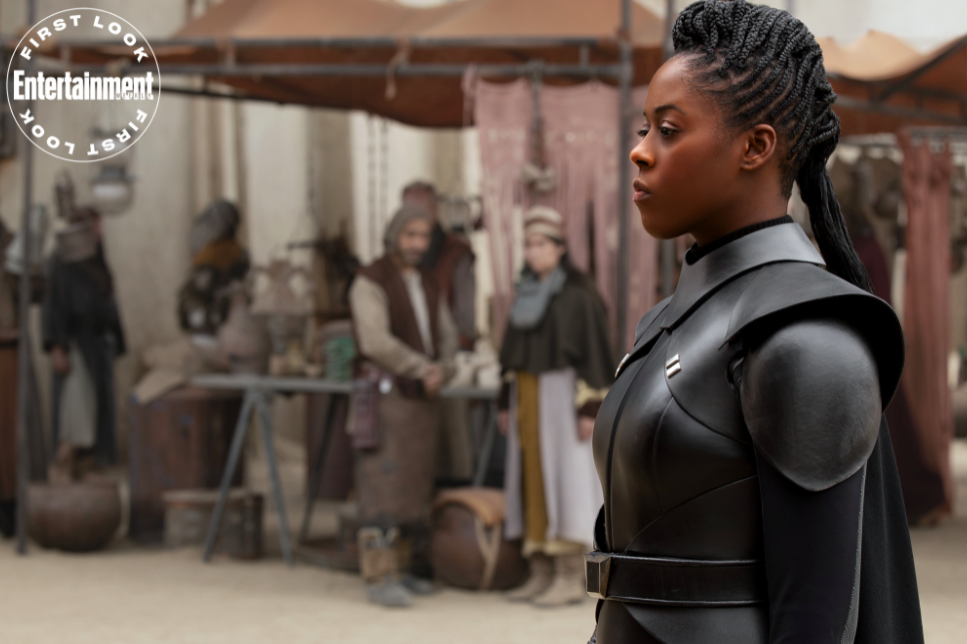 When it comes to voice, that was another place where balance had to be struck. McGregor shares that the two things he really had to work on for Obi-Wan were the lightsaber training and the Obi-Wan voice.
According to McGregor, during some early screen tests with other actors for certain roles (as part of the casting process) he went out there and did a voice that just "wasn't really Obi-Wan's voice at all." It has been a while since he had to say "hello there" after all! So he went back and "did some homework with Alec Guinness and what [he'd] done before in the original films" to get things just right!'
Bringing the Prequel Love and Bridging the Gap to the Original Trilogy
in a way Kenobi is a reflection of some of the love fans have expressed for the prequels and Ewan McGregor's portrayed of the character, likely also connected to a love of the character from the original films.
According to McGregor, over time he "became more aware of the fondness that the generation that [they] made the prequels for have for those films." He said, "when we made them, we didn't hear that. We didn't get that response, really. So, gradually, I started realizing that people really liked them and that they meant a lot to that generation…that warmed my feelings about them…or my experience of being in the Starwars world."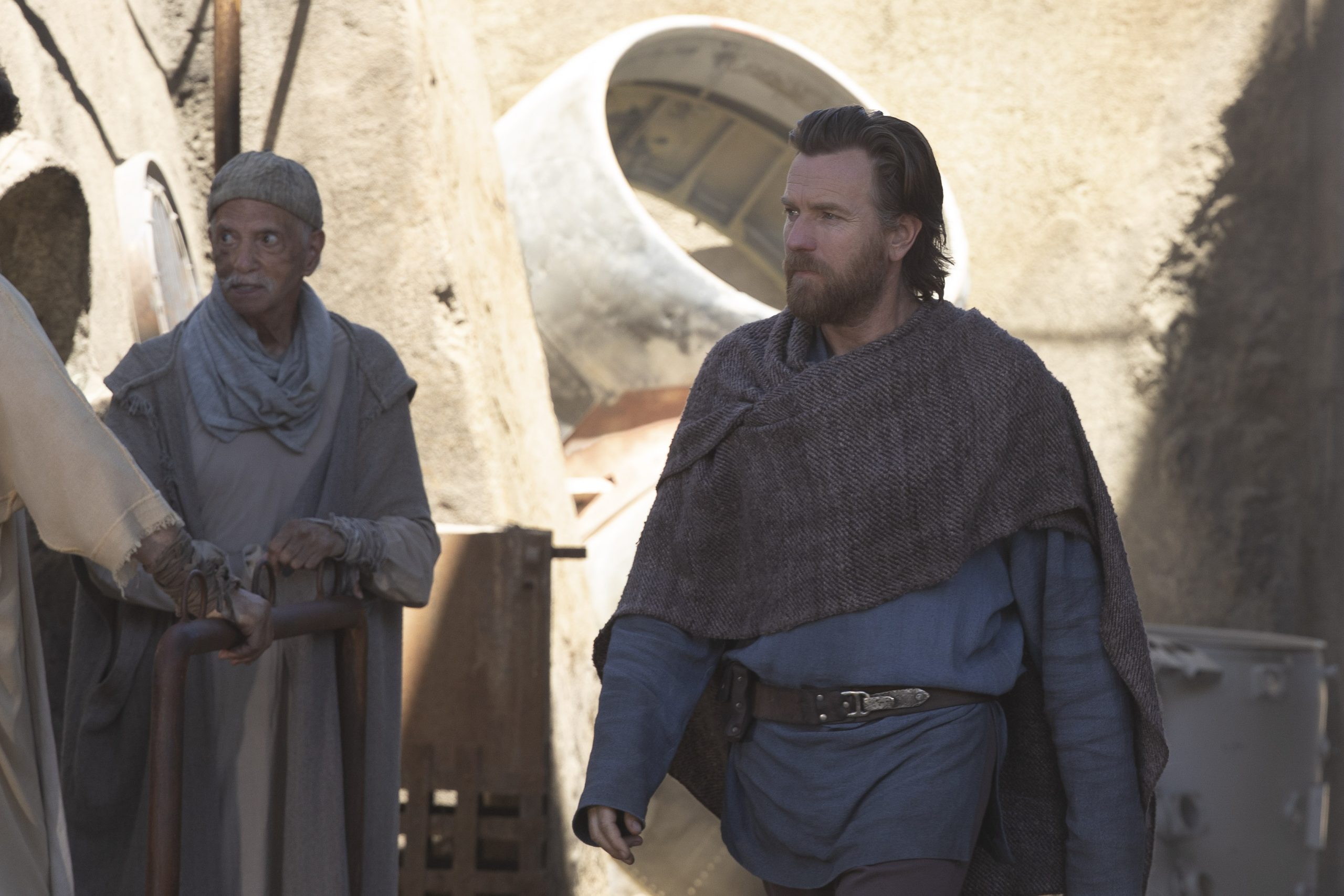 According to McGregor, it has meant a lot to revisit the prequels in a way and know how important they have been to those kids who grew up with them. Ingram shared that some of the people on set working on the show were lifelong Starwars fans, so for them just working there was also a way to live out a dream.
In terms of story, the show also brings Obi-Wan as a character closer to Alec Guinness' version in terms of age and living situation. So it truly bridges that gap between the two worlds, while also tackling one of the meaningful relationships in Obi-Wan's life—the one with Anakin/Vader.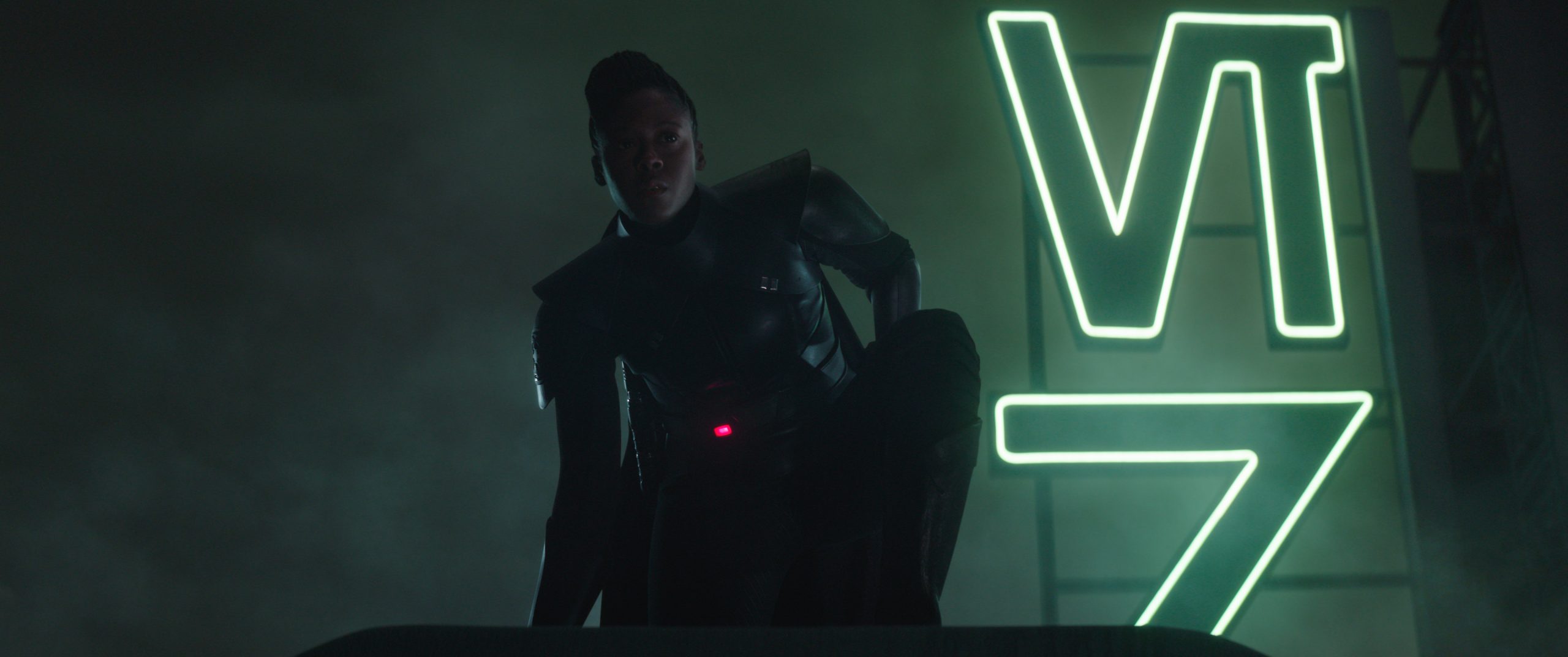 What do you think? How do you see this series bringing balance within itself and with Starwars in general? Tell us your thoughts in the comments!
Again, Obi Wan Kenobi will premiere with its first 2 episodes on Disney+ on May 27th. We'll keep an eye out for more updates on other upcoming ones Starwars shows!
More Stories About Disney+
Join the AllEars.net Newsletter to get the free list of the best original Disney+ series so far!! Click here to get started!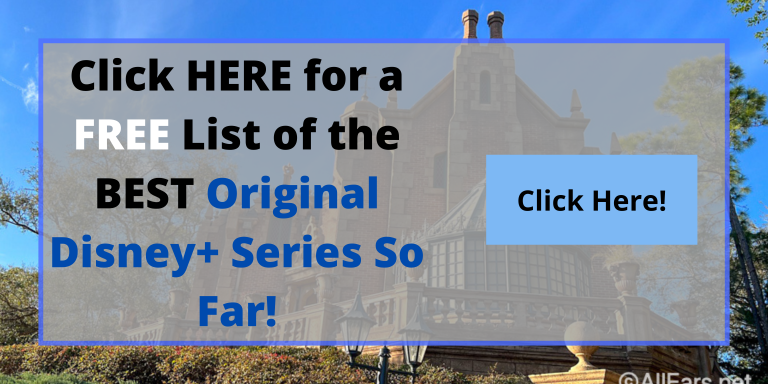 Disclosure: We were invited by Disney to attend a media event all about the premiere of Obi-Wan Kenobi on Disney+. This did not affect our reporting of the event — our opinions are our own.
Will you be watching the new Obi-Wan Kenobi series? Tell us in the comments!