LATEST VIDEOS
LIVE – Just Mousing Around Tonight!
JUST MOUSING AROUND
LIVE – JUST MOUSING AROUND
Riding Disney World's newest and hottest attractions is a huge process. It's so much more than showing up and getting in line. In fact, you may not get to ride them at all if you are not prepared! Here are our best strategies to make sure you ride Guardians of the Galaxy: Cosmic Rewind at Epcot.
Guardians of the Galaxy: Cosmic Rewind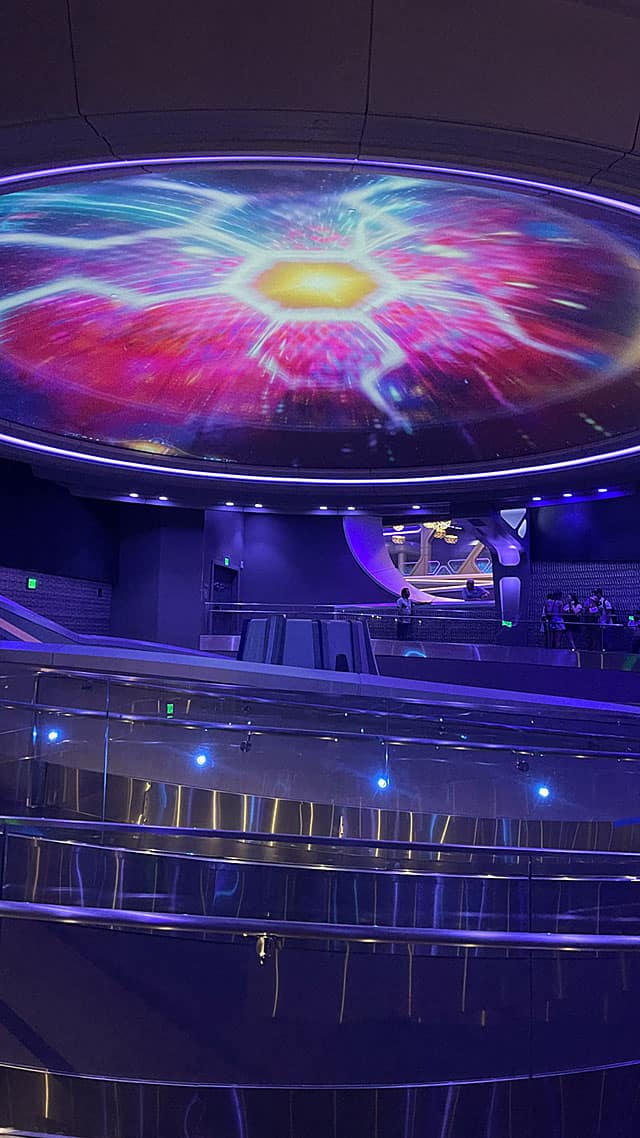 Disney's newest attraction at Epcot actually takes us back in time and across the cosmos to save the galaxy! This family friendly (yet thrilling!) coaster is not found at any other theme park in the entire world! Plus, it is also the first ever reverse launch coaster at Disney.
Dare I say it's even more exciting?! Yes, Imagineers really went above and beyond by making the ride vehicles rotate 360 ​​degrees so you can experience all the action around you. It is also one of the largest fully enclosed coasters in the entire world.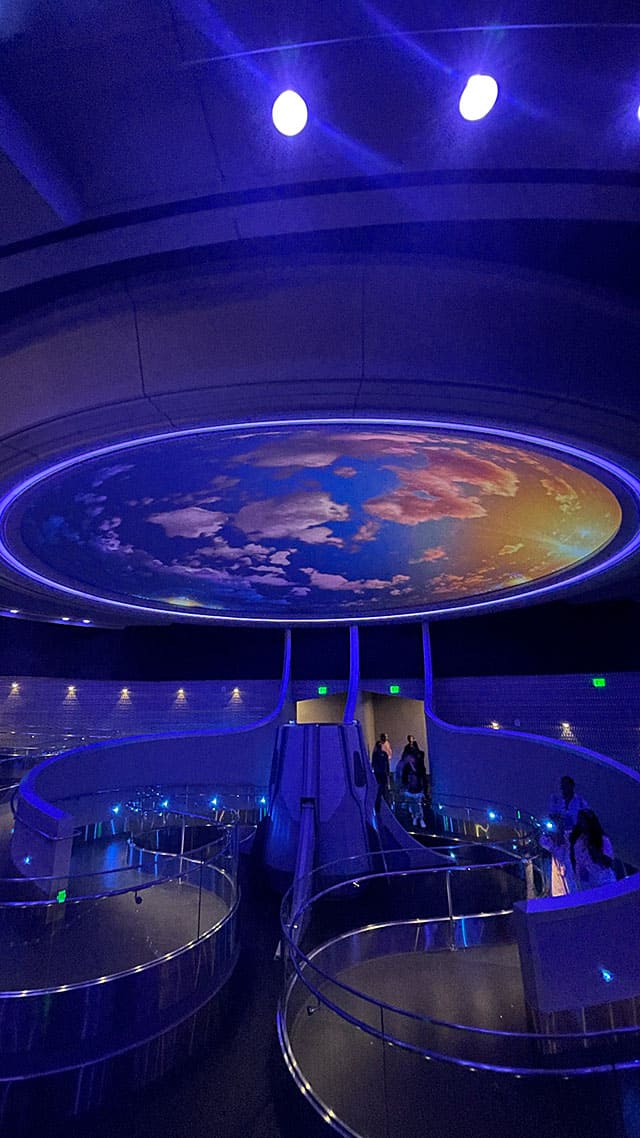 You can absolutely see why Cosmic Rewind will be the headliner at Epcot. The attraction will be in high demand for several months – much like Rise of the Resistance at Hollywood Studios.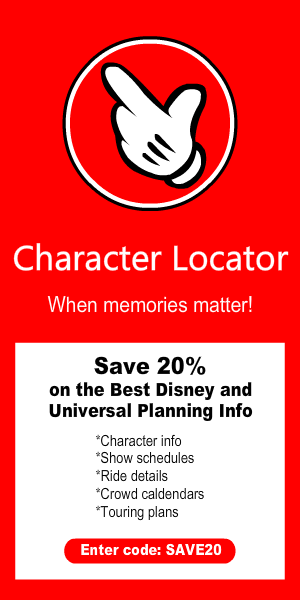 And just like Rise of the Resistance, Disney has a plan to manage crowds and keep waiting to a minimum. This article will look at the two ways Disney will load Guests onto the ride: virtual queue and Individual Lightning Lane Selections.
virtual queue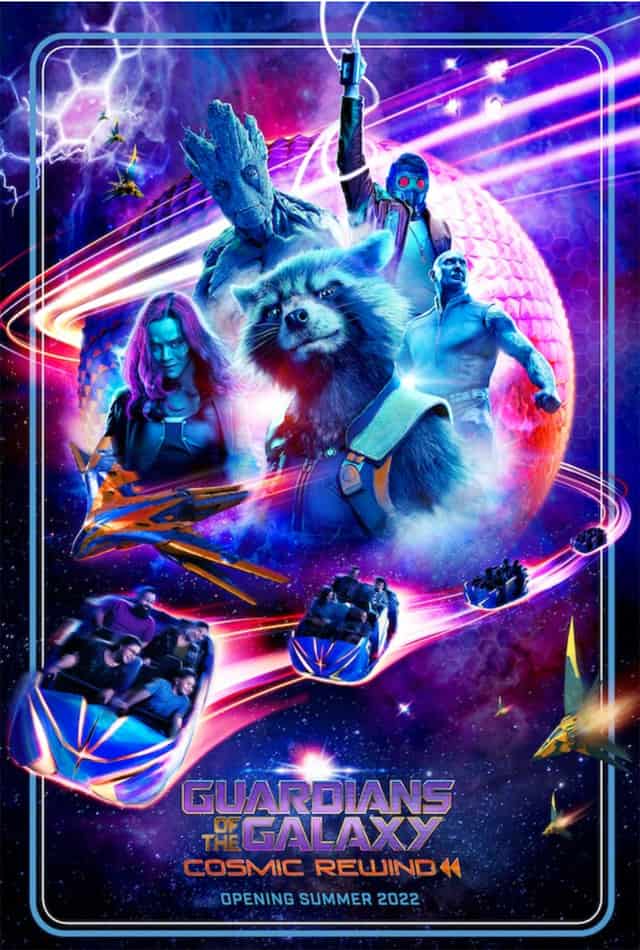 the free way to ride Cosmic Rewind is through the virtual queue. Virtual queues have come a long way since the early days of Rise of the Resistance, but they can still be tricky to manage. Essentially, the virtual queue is a lottery-type system that gives you a boarding group. Once you enter the queue and successfully obtain your boarding group, you go about your day as normal until your boarding group is called.
It is absolutely essential you follow these tips to maximize your chances of getting on the ride.
Before your visit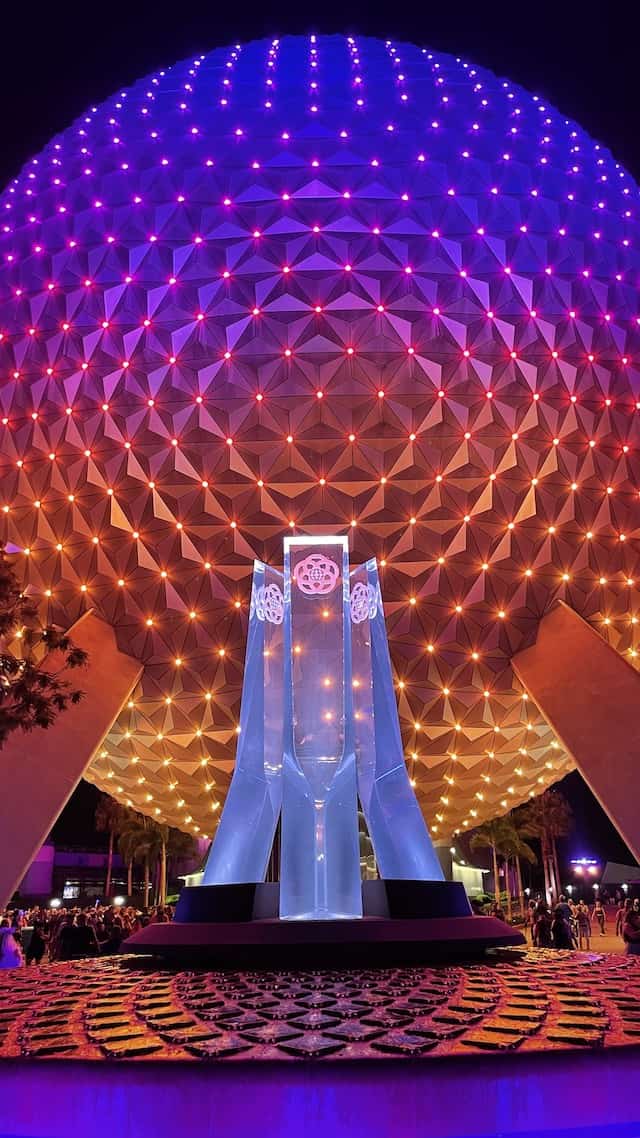 *The following tips are based on our past experiences with Disney's virtual queue process. Once we are able to test it for ourselves, we will update this post with any changes. In the meantime, this should give you a good picture of how it works.
First, you need to have a Valid park ticket or Annual Pass and a park pass for Epcot. you want not be able to enter the virtual queue if you do not have both of these. We do not know yet at this time if there will be a backup virtual queue at 2:00 pm, so your best chance to secure that boarding group is to have a park pass for Epcot. If Disney does implement a 2:00 pm backup queue, you could hop over from another park after getting a boarding group.
Be aware, though, that not every boarding group will be called. So if you get into a later boarding group you may not get to ride. It is best to just prepare for a morning at Epcot during your trip.
Next, you need to make sure you have My Disney Experience (MDE) on your mobile device. It would be even more helpful if you updated to the current and most recent version. The only way to enter the virtual queue is through the app. Get family with it if you are not already.
On the morning of your visit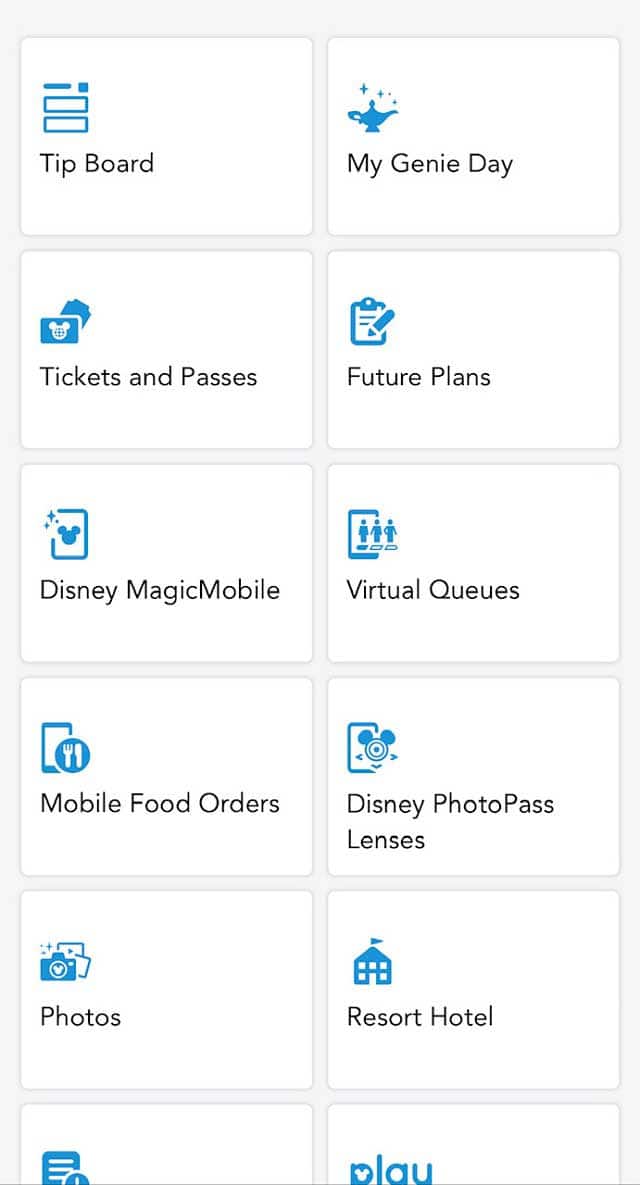 *Information and screenshots used in this post will be updated once Guardians of the Galaxy opens at the end of May 2022.
Virtual queues typically open at 7:00 am on the date of your visit. We will be sure to update that information when Disney shares it, but just plan for 7:00 am virtual queue. This also means you may be trying to enter the virtual queue and grab your first Genie+ selection and purchase your first Individual Lightning Lane Selection (ILLS) if you are staying onsite.
This is when teamwork come into play! You may want to have another person in your travel party use their phone to handle some of the other bookings you need to complete at 7:00 am. Everyone needs to be connected on Family and Friends to ensure your whole party is on the selection(s).
It is definitely important to prioritize the attractions you wish to complete that day. For many, that will be Guardians of the Galaxy: Cosmic Rewind. Make sure you get into that queue first because it will undoubtedly fill within seconds of opening at 7:00 am.
How to join the queue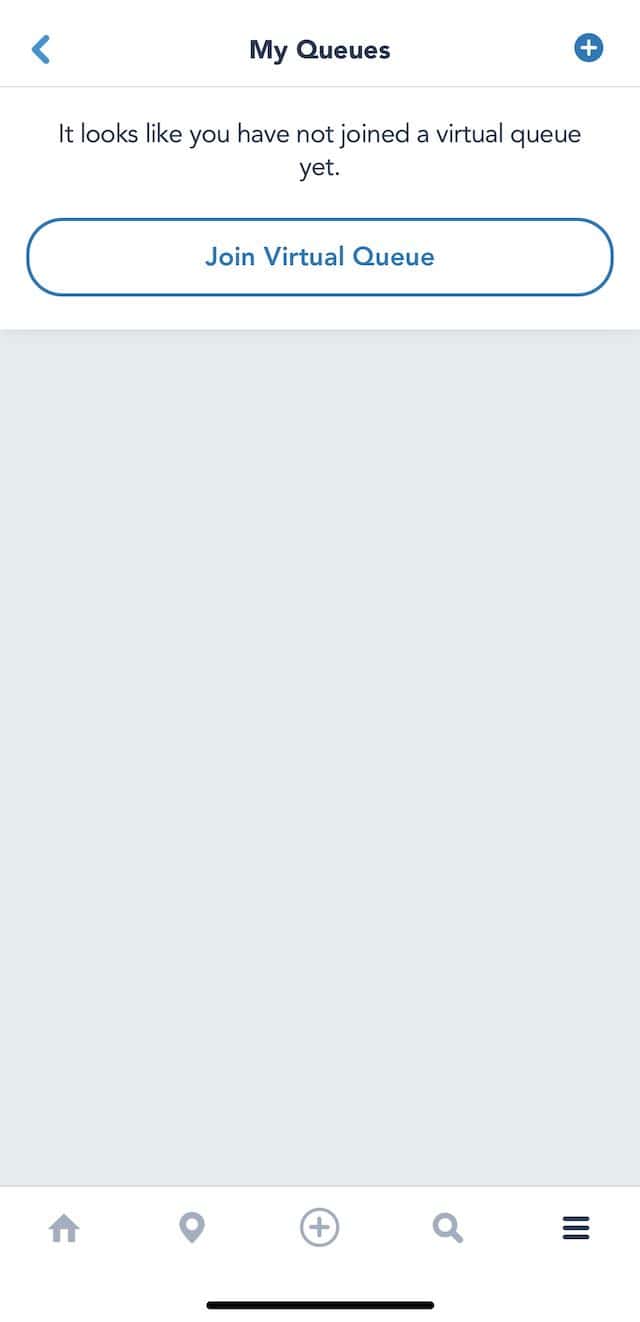 A few moments before 7:00 am on the dot, click virtual queues on the MDE home screen. Click the button that says JoinVirtualQueue. Make sure you are on the Epcot tab. A second or two before 7:00 am, pull down on the screen and then release right at 7:00 am to refresh it.
You want then follow the prompts to confirm your party and boarding group. Make sure you complete all the steps before assuming you have a boarding group. You will see your boarding group number and an estimated return time.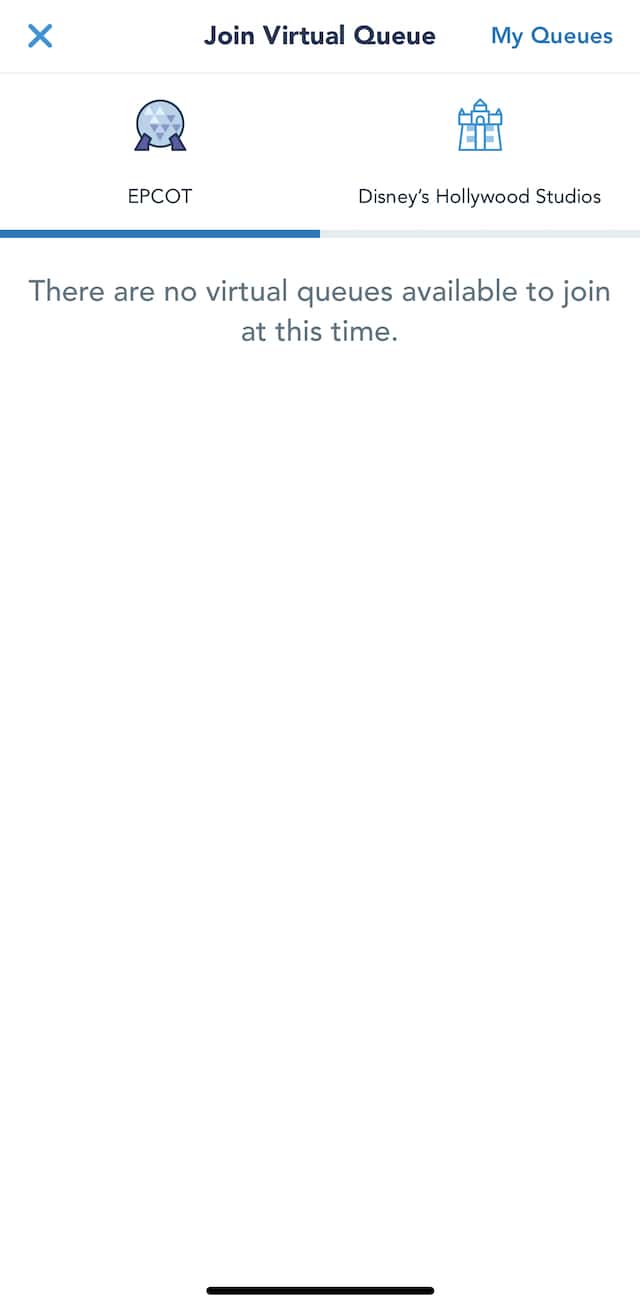 Disney has done a really great job simplifying this process for Guests. Everyone on your Family and Friends list that has a valid ticket and park pass should already be selected. Do not worry about who is or is not on that list. If someone in your travel party is not on there, you can talk to Cast Members in the park.
Just make sure everyone has a valid ticket and park pass for Epcot! Yes, it's that important.
This is all a relatively quick process (a few moments at the most), but you have to be on your A-game because it will fill very quickly. You can only join the queue once per day.
Once your boarding group gets called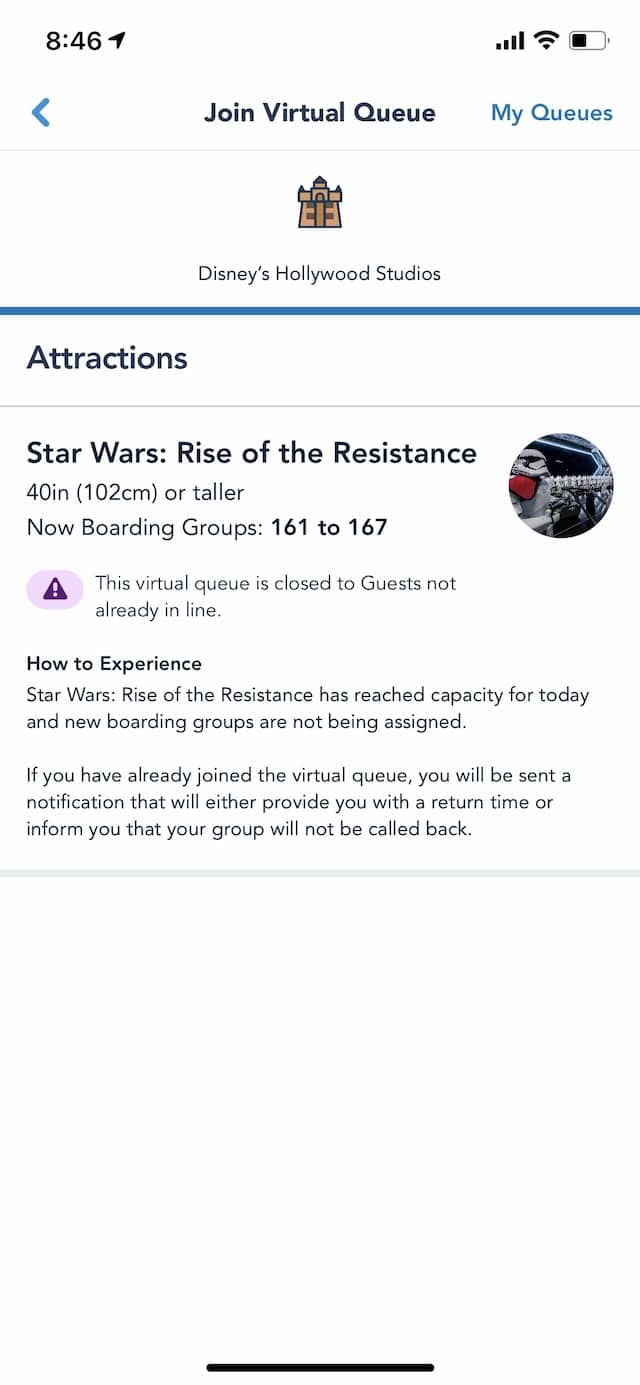 Yay, you have a boarding group! Depending on what group you have and your estimated return time, you may need to get over to Epcot fairly quickly. Once your group has been called, you only have so much time to arrive at the attraction. They are a bit flexible with showing up late (at least that's been our experience), but do try your best to arrive during your return window.
If you are not aware of where Cosmic Rewind is located, you can find it in World Discovery next to Space 220, Test Track, and Creations Shop. This is up towards the front of the park – not in the World Showcase.
Once you arrive at the attraction, you will enter the physical standby line. Yes, there will still be a period of waiting! You may wait up to the 30 minutes to an hour to ride. If you are using Disney's Disability Access Service you will check in at the Lightning Lane and enter that way.
Individual Lightning Lane Selection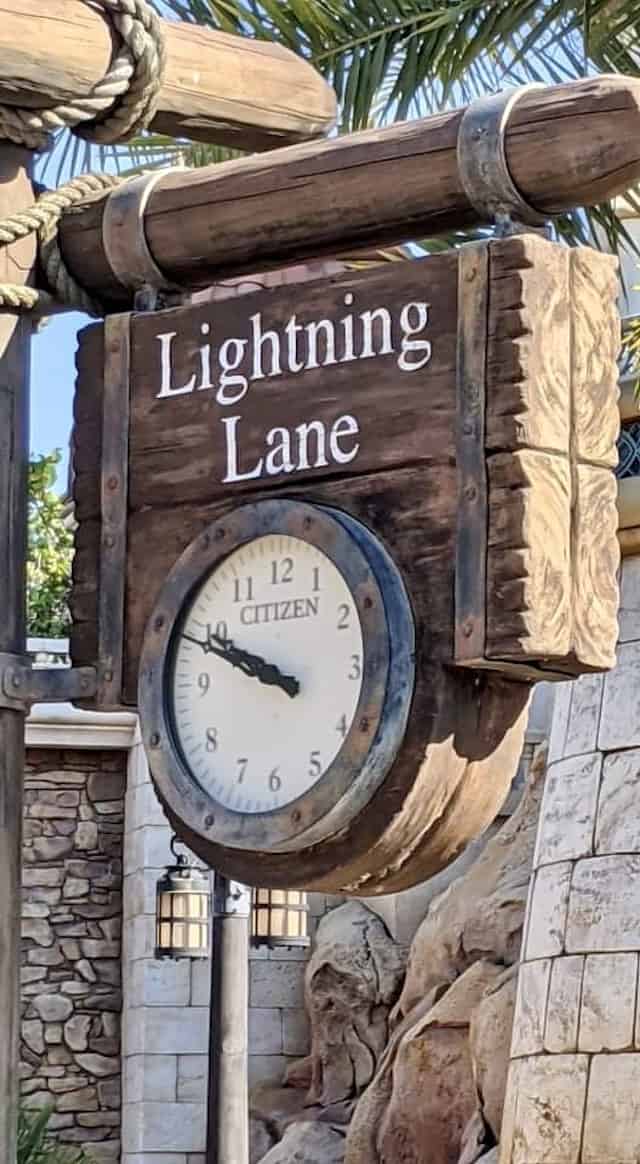 What if you do not want to mess with a virtual queue, or you are not successful in obtaining a boarding group? You can pay to ride using Individual Lightning Lane Selections (ILLS). These are a la carte attractions not included in Genie+. wants pricing fluctuate based on date and demand, but most rides are between $7 and $20. I would expect Cosmic Rewind to be on the higher end.
Just like a virtual queue, you need a Valid park ticket or Annual Pass as well as a park pass. However, it does not have to be for Epcot. Like other ILLS, you can purchase an attraction for any park even if you are not starting in that park. You can only purchase two per day, but they can be from multiple parks.
To purchase, you would set up your tip board in MDE before 7:00 am. By including very few attractions on your tip board, you will be able to access the ride more easily instead of scrolling through several options. Those precious seconds may determine whether you successfully purchase an ILLS for Cosmic Rewind!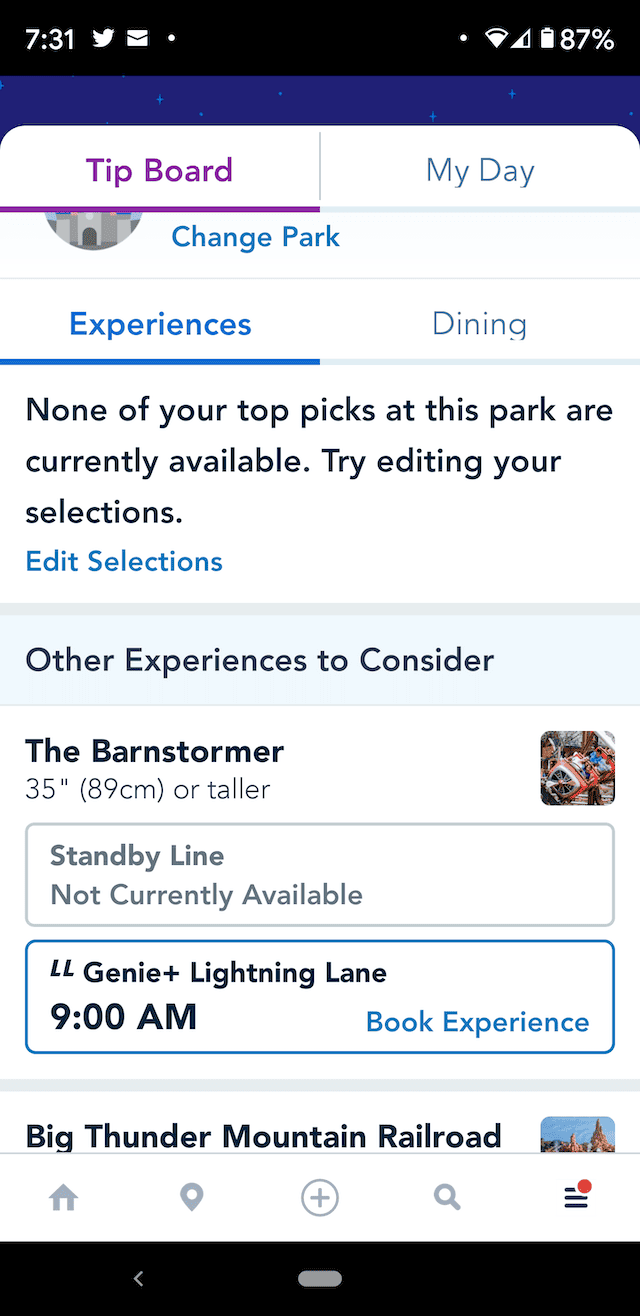 Under the attraction name in Tip Board, you will see the option to purchase. Click on that and follow the prompts to select everyone in your party, your desired return window, and complete the purchase. Again, you have to be quick with it because these will also likely sell out very quickly.
Disney will then provide a return time once you have completed the purchase. Again, make sure you complete all the steps before assuming you are good to go. You will then proceed to the Lightning Lane entrance when it is time to ride.
At this time, we are unsure if you can join the virtual queue AND obtain an ILLS in order to ride Cosmic Rewind twice in one day. Given what we know about how both work, it is possible. However, Disney may limit it somehow.
We will be sure to keep this post updated as we learn more and have had time to test it ourselves!
We hope this helps you ride Cosmic Rewind! Please share your comments and questions in the comments below or on Facebook, and we will be sure to answer them!
Are you planning a vacation? Reach out to our trusted travel agency sponsor Authorized Disney Vacation Planner Mouse Class Travel!