LATEST VIDEOS
"Lake Epcot" near Mission Space as Epcot Floods in Future World
Epcot Floods creating "Lake Epcot" as guests trudge through Future World
LIVE Every Ride Points Challenge
Is concierge truly worth the price on Disney Cruise Line? Let's take a look at the benefits and the new protocols.
Concierge on Disney Cruise Ships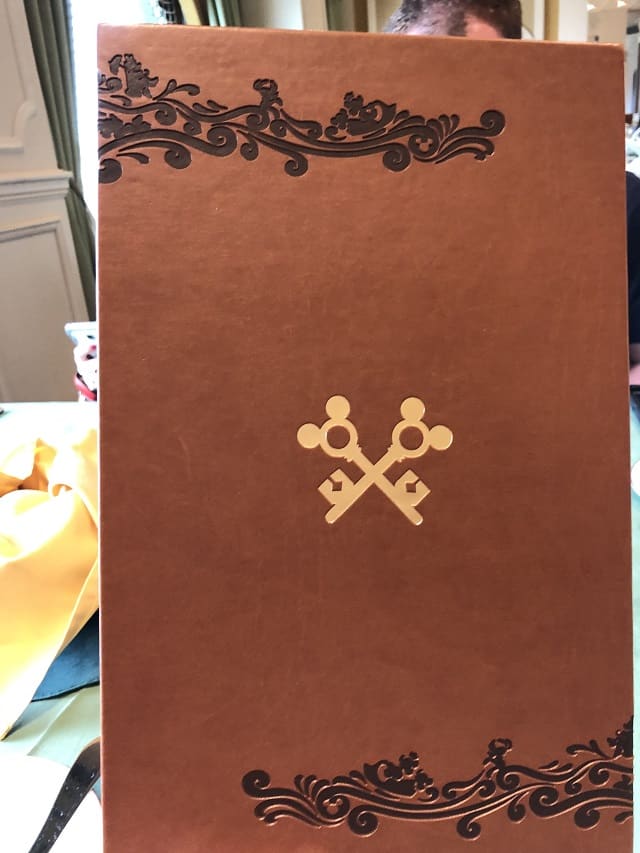 Concierge staterooms vary between Disney Cruise ships. They range in cabin size from a regular Category 3 type stateroom that sleeps five to the Royal suites that sleep up to 7, depending on the ship.
Sailing Concierge can be expensive. Prices vary greatly based on cruise length, destination, and the number of people in a stateroom. As reference, a one bedroom suite aboard the Disney Fantasy over Christmas week cost $24,000 for a seven day cruise!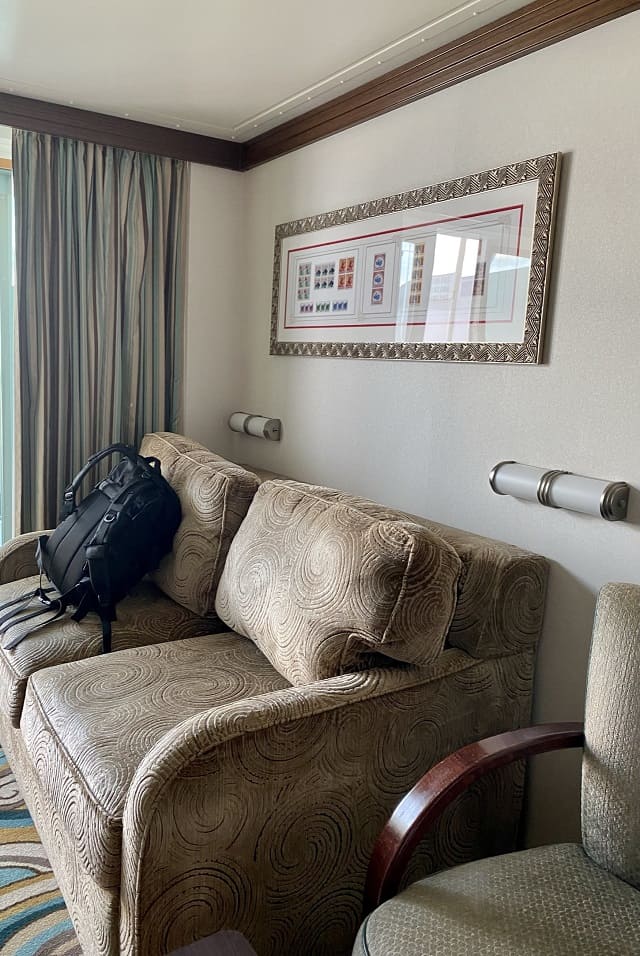 My family and I have sailed on Concierge Level for two of our cruises. Our first one was a 7 day Mexican Riviera cruise on the Disney Wonder over Easter week. Our second experience occurred recently during our 7 day Western Caribbean cruise over Christmas week aboard the Disney Fantasy.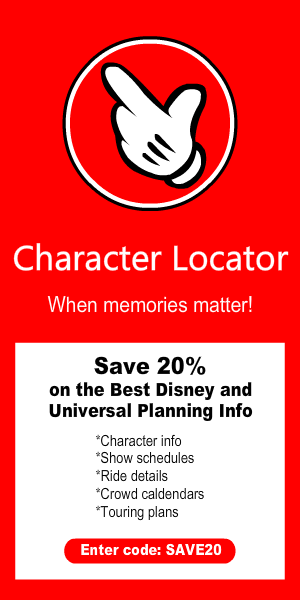 Both times we have upgraded at the port because it is usually cheaper to upgrade at the terminal prior to boarding. However, there is no guarantee that any upgrades will be available for that particular sailing. There have been a couple of cruises where I have inquired about upgrades but was told that none were available.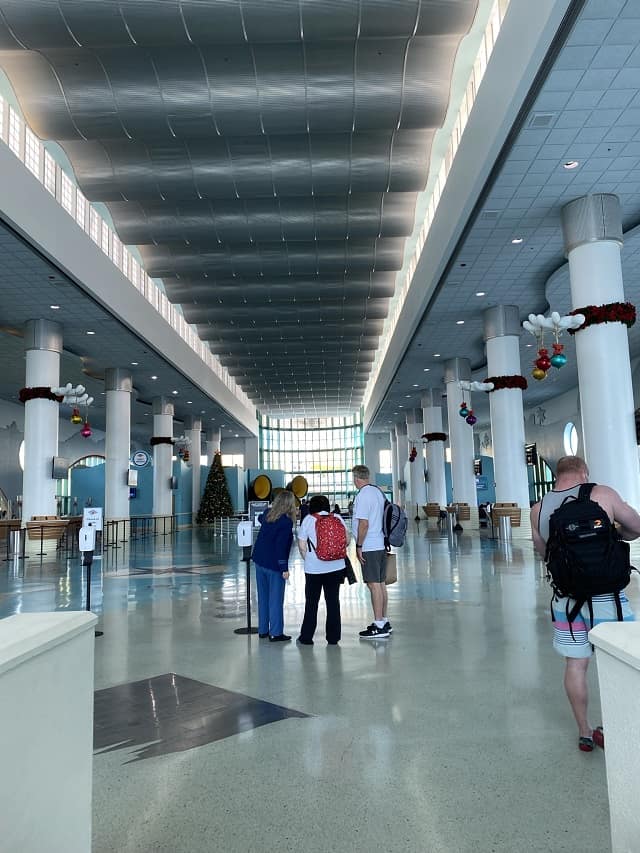 the upgrade counter, windows 15, can be found up the escalators to the left where check in used to take place prior to Covid. Upgrades do not only apply to Concierge but to all other levels of rooms on Disney Cruise Line.
Upgrades are based off of what category you initially paid for.
During our last cruise, we spoke to a family that had initially booked an inside porthole room. At the port, they were able to upgrade to a veranda for $763. An upgrade to Concierge would have cost $4,000. Therefore, the savings between initially booking at home to upgrading at the port could be anywhere between a couple hundred dollars to a couple thousand or more!
Early activity booking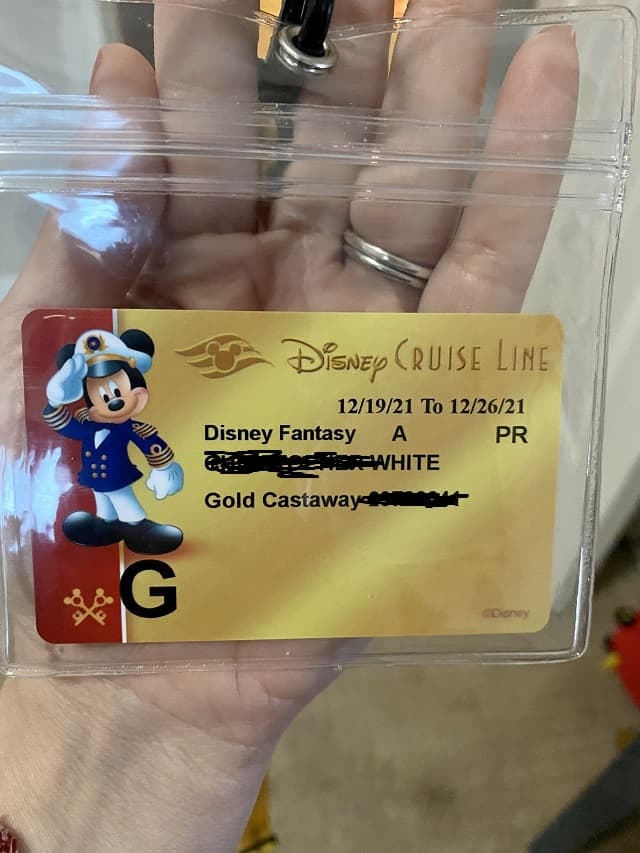 When guests book Concierge Level prior to the sailing, there are many advantages they receive.
While the Concierge booking window opens at the same booking time window for Platinum Castaway Club Guests, there are some differences. Those who have sailed more than 10 times before have more availability for booking excursions, activities, and other amenities than those who have not.
Concierge guests can send in their requests for bookings to Shoreside Concierge five days before the window opens. They accept requests at midnight 125 days prior to the guest's cruise date.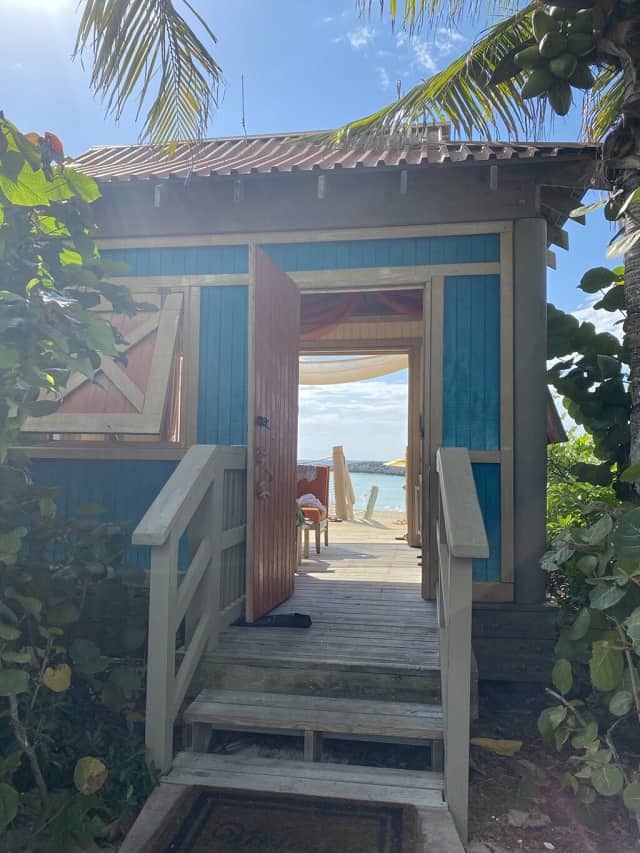 One of the popular reasons guests book Concierge Level are for the cabanas on Castaway Cay. They tend to be the guests that reserve them all before any other level has a chance. Therefore, if guests want to secure a cabana, booking concierge is the way to go.
Aside from booking cabanas, Shoreside Concierge provides exclusive assistance in taking care of all guest bookings. They are also available to answer any questions regarding the new sailing protocols, sharing information about onboard offerings, dining rotations, port adventures and more.
Concierge Guests Pre-boarding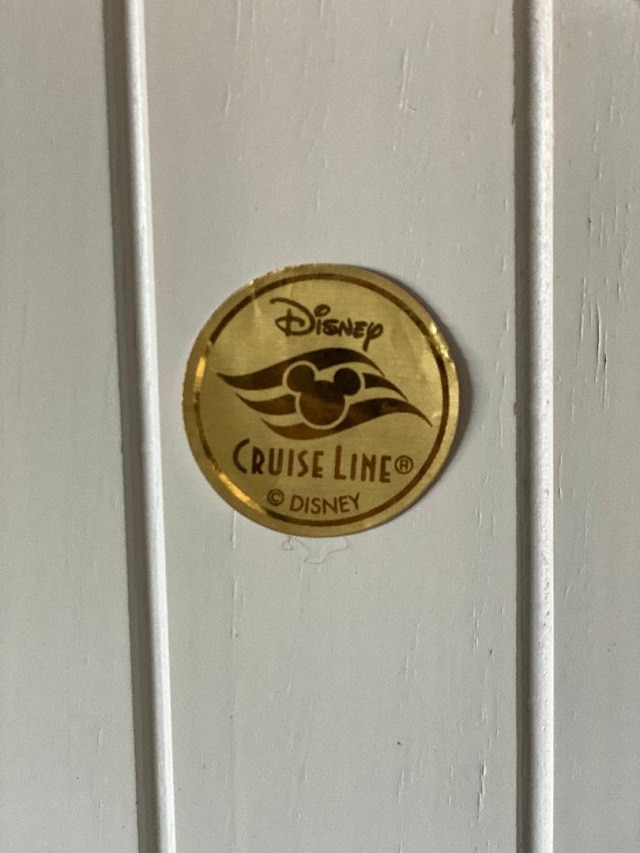 Concierge guests do not need to have a designated Port Arrival Time and they may arrive at their own convenience. The Port Canaveral Cruise Terminal provides a separate entrance to expedite the boarding process.
Presently, due to Covid, the previous Concierge waiting area is currently being used for boarding photos. Most recently, Concierge guests have been provided gold stickers so they are easily identifiable by crew members when they first board.
Concierge Embarkation Lunch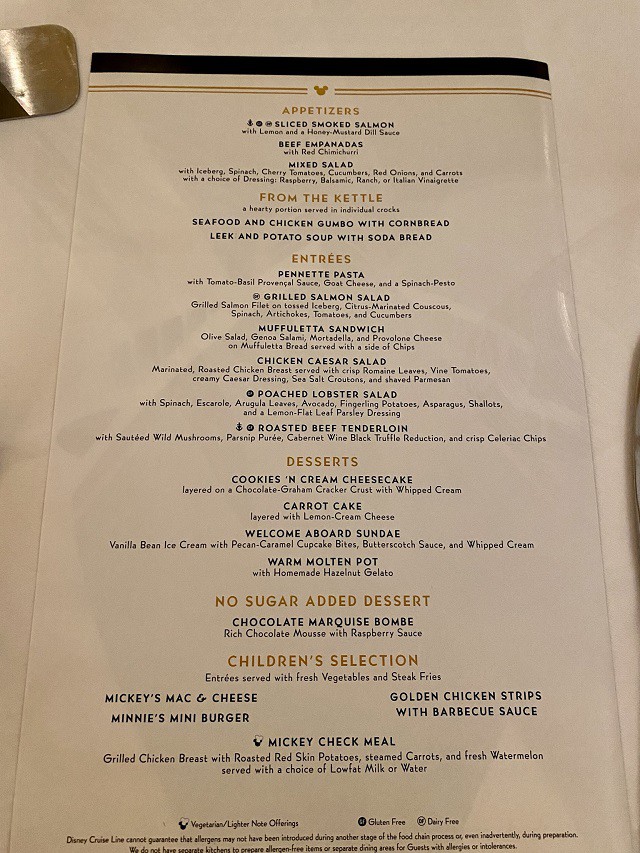 After Concierge guests have enjoyed watching the new Welcome Aboard show in the atrium of the ship, guests will be invited to an Exclusive concierge lunch. To learn more about the show visit my previous article on embarking the ship.
The menu is very similar to the one that is offered in whichever restaurant onboard is serving the a la carte lunch for guests. The benefit of attending the Concierge Lunch is that it is inside one of the formal dining restaurants in company of fewer guests and alcohol is also included. The concierge host and bartenders are also present.
concierge team

Concierge hosts, who are located in the Concierge Lounge, are only for the concierge guests. They are very helpful in answering questions, and there is no need for guests to have to stand in line at guest services. For example, during our cruise, one of the hosts was able to add my husband to my spa reservation with no problem. They were also very helpful in changing times for different reservations that we had booked prior to boarding the ship.
In a nutshell, concierge hosts are wonderful and attentive. They truly add to the experience of sailing on Disney Cruise Line and sailing on Concierge Level.
my family very much enjoyed visiting with them multiple times each day. One of my favorite memories from our recent sailing that I will always treasure happened on Christmas Eve. My youngest daughter was curious about Santa's location and one of the hosts invited her over to his computer where the two of them were able to track his whereabouts!
The Concierge Lounge & Sun Deck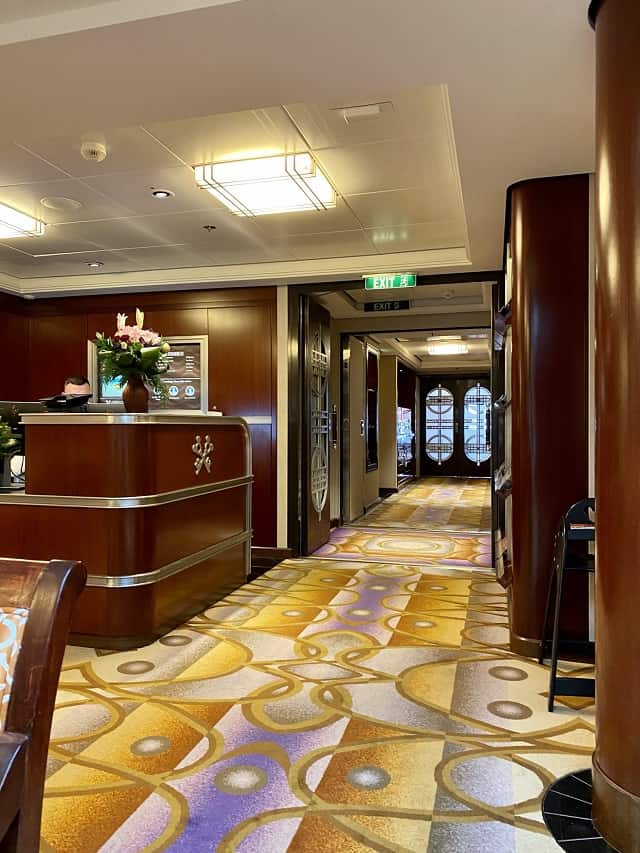 Each Disney Cruise Line ship offers a dedicated lounge and sun deck for concierge guests. This area is staffed by the three Concierge Hosts as well as a group of staff members who are stationed at food and beverage areas.
At the moment, the Concierge Lounge remains open and is fully operational with new protocols. At the time of my sailing in December of 2021, one of the differences was that face coverings were required inside the lounge, unless guests are either eating or drinking.
Additionally, the food and beverage offerings were no longer self-serve. Although the cappuccino machine and full bar were currently available they were served by a staff member. Velvet ropes keep guests at a safe distance from the food and beverages.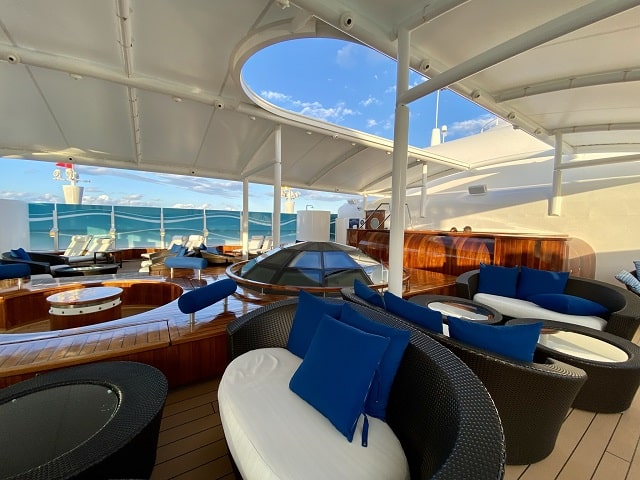 The sun decks are only for Concierge Guests usage and face coverings are not required. Sunscreen is also available for concierge guests but is now provided upon request from the hosts. Both the Disney Dream and the Disney Fantasy include a private hot tub on the sundeck. Currently, it is limited to 1 person or 1 family. There is also a bartender in the evenings.
The lounge is currently open from 7am-10pm each day.
Happy hour and beverage trolley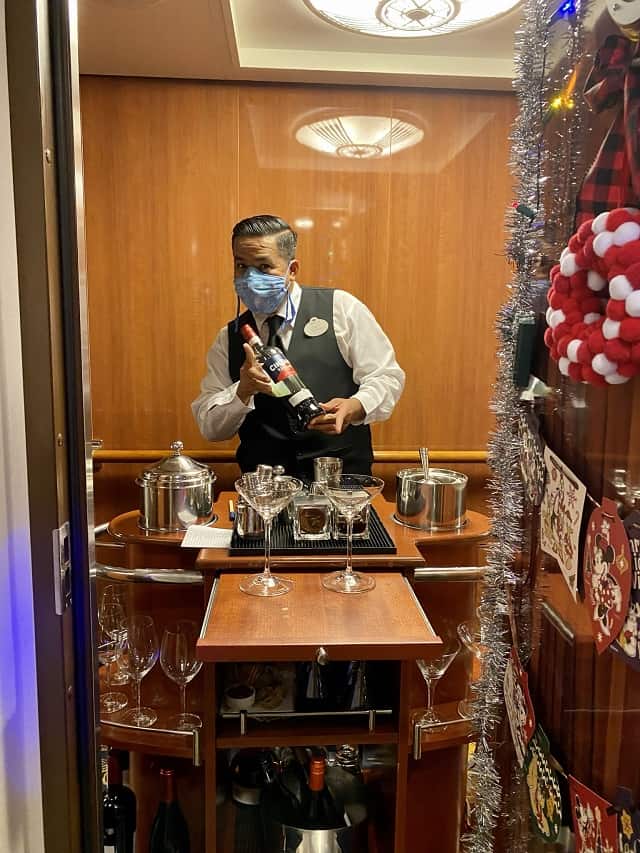 A wonderful new addition to Concierge Level is the Concierge Beverage Trolley. Every evening a bartender prepares drinks at the guest's stateroom door. On the first night of our cruise, our doorbell rang. When I answered it, Andy the bartender was standing at our door way with his fancy beverage trolley. I was so excited that I had to take a picture!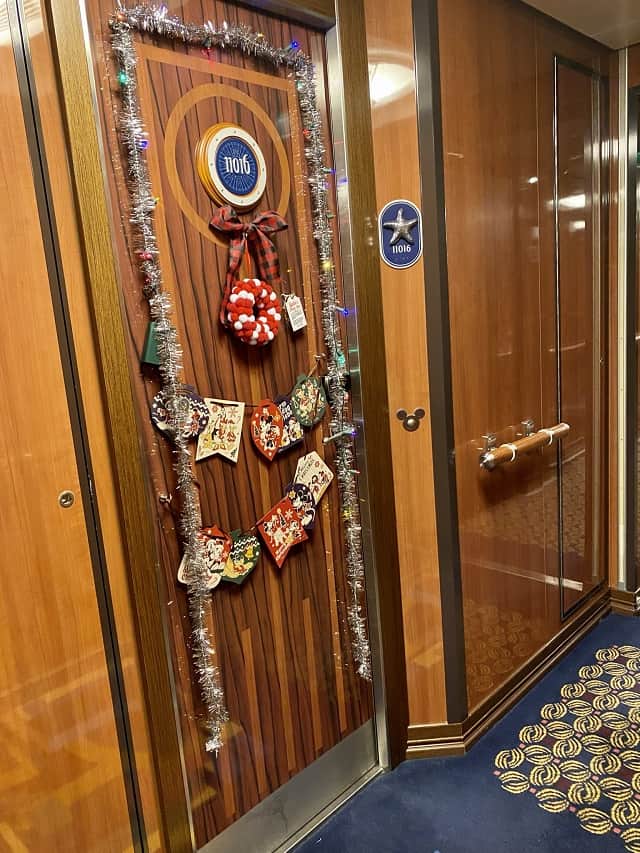 Each night of our cruise at 8 pm on the dot, we eagerly awaited for Andy to arrive to our stateroom as he would present us with two different specialty drinks.
We were informed that the beverage trolley was recently implemented because of Covid. They feel that it alleviates traffic during Happy Hour in the Lounge each evening.
Happy hour at the lounge occurs each night from 5-10pm. Complimentary alcoholic and non-alcoholic beverages are available before both dinner seatings every night.
Special Dining Opportunities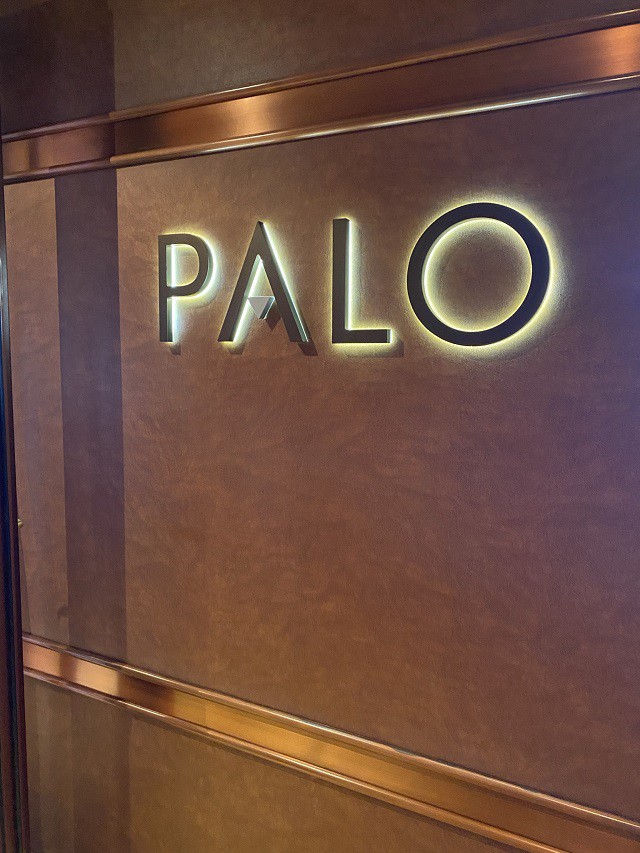 Guests who are staying in concierge staterooms with a dining table and all concierge staterooms except for category V (which are Deluxe Family Oceanview Stateroom with Verandah) can have dinner from the main dining rooms delivered to the stateroom.
Guests staying in the Royal Suites may enjoy the adult-exclusive restaurant, Palo, in their staterooms. Lastly, Concierge guests are able to order breakfast from room service on the morning of debarkation. All other stateroom categories can order until 1:30 am on the last night.
On the Disney Fantasy, Concierge guests are able to book an exclusive special activity, Palo Be Our Guest where guests will cook, eat, drink and take home their own Palo check jacket to keep as a souvenir. The experience is 3 hours long and costs $279 a person. There are only eight slots in total for this experience. Currently, this activity is unavailable due to Covid protocols.
Other Concierge Onboard Perks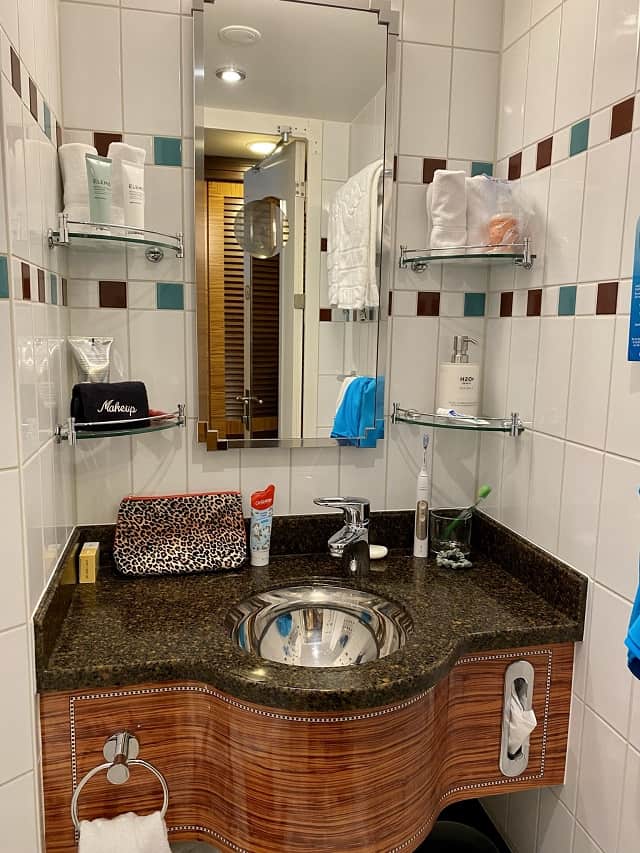 Other perks included are priority seating requests in the dining room, up to 100MB instead of the 50mb of Internet Service for all concierge categories/unlimited internet for the Royal Suite, a welcome fruit dish on embarkation day, reserved fireworks viewing area, priority disembarkation at ports and on the morning of debarkation and a special commemorative gift at the end of the cruise.
Tipping concierge team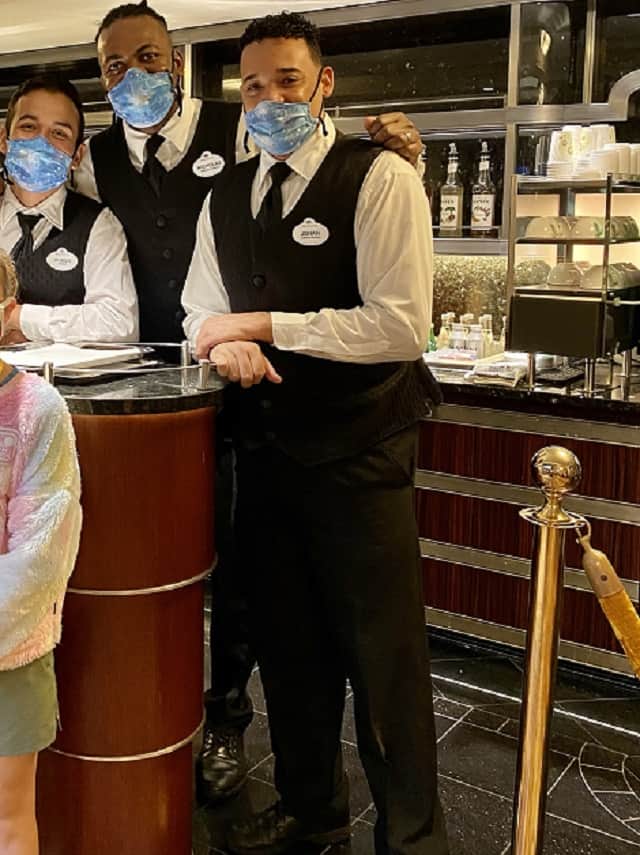 It is Customary to gift gratuities in recognition of exceptional service while sailing on Disney Cruise Line. The concierge team in the concierge lounge are not included in the tips that guests provide to the traditional staff that includes stateroom attendants and dining hosts. Therefore, it is up to the guests discretion to tip the Concierge Team and the amount.
So, is sailing on Concierge Level worth it?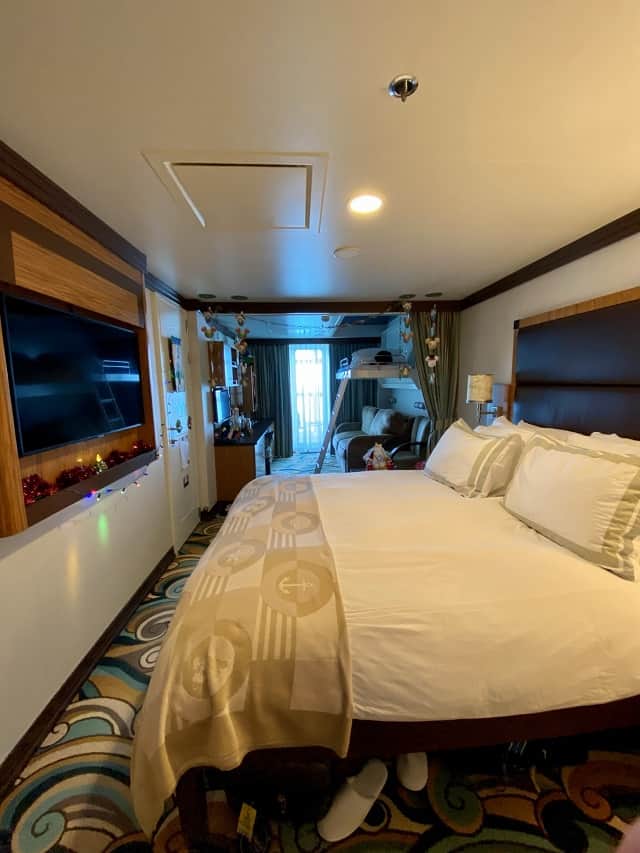 It truly is a personal decision of sailing concierge level. Personally, for our family, we would not be able to afford each sailing on this level. I can confidently share that we have enjoyed Concierge twice and would again in a heartbeat!
There are many benefits to sailing on Concierge, however, it can come at a hefty price tag. Have you sailed concierge? What aspect of Concierge Level would you enjoy the most? Tell us about it in the comments below or on our Facebook page.

Are you planning a vacation? Reach out to our trusted travel agency sponsor Authorized Disney Vacation Planner Mouse Class Travel!