May is Asian American Native Hawaiian Pacific Islander (AANHPI) Heritage Month, and Disney has been celebrating it in a few different ways.
For AANPHI Heritage Month, Kelly Marie Tranwho you might remember as Rose Tico in the Starwars series or the voice of Raya in Raya and the Last Dragonsat down in an interview to talk about her experiences as an Asian American actor, and here's what she said.
Kelly Marie Tran got her big break in the role of Rose Tico in Star Wars: The Last Jedi and StarWars.com sat down with her to have a discussion. During the interview, Tran discusses her Vietnamese heritage, her career, problems that come with fame, and her hopes for the future of the entertainment industry and Asian Americans.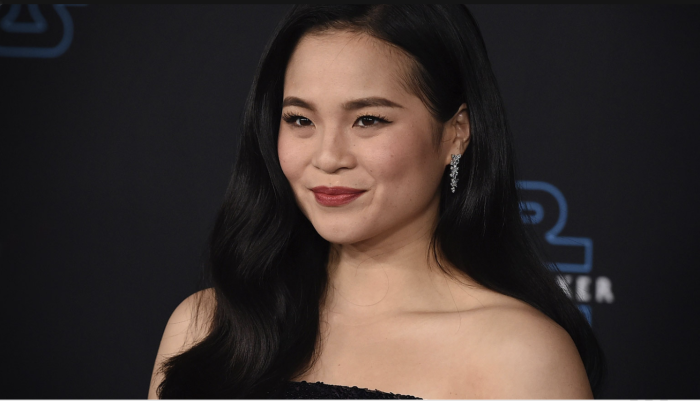 Tran was born in San Diego to Vietnamese refugees and her first language was Vietnamese. Speaking about the influence her parents had on her work ethic, Tran said, "From my parents I learned the value of really working hard and I think that's because they were immigrants who came to America, and they didn't speak English and they had to learn a lot of things. From a very young age I recognized the ways in which, circumstantially, there are just people in the world who have to jump through more hoops or climb more mountains in order to get to a baseline of living a certain way."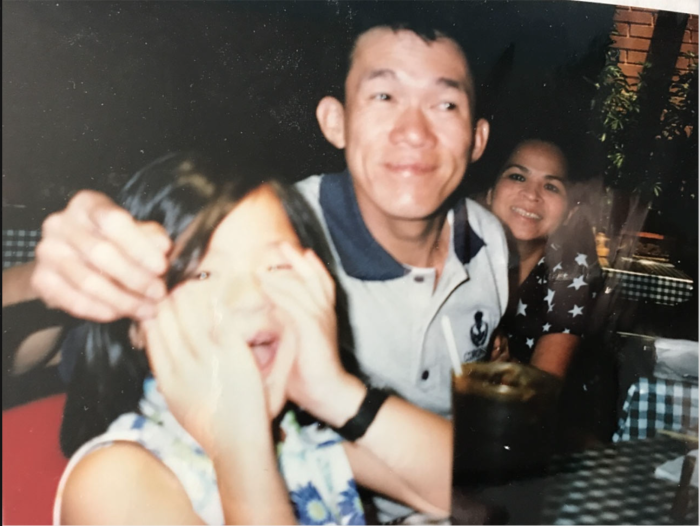 Tran said that her parents were not always supportive of her career in the entertainment industry, but she noted, "It totally makes sense that they wouldn't be supportive of something that feels totally impossible."
Tran also talked about a "culture of belief" and how a career like acting can seem unrealistic if you grow up in an environment with fewer opportunities. tran said, "My friends and I have been having this conversation a lot, like when you grow up in a culture of belief, which is not the culture that I grew up in — if you just grew up around people who were like, 'I want to be a musician' or 'That's what I'm doing' — your brain works differently. You at least have the concept of, 'Oh, this is possible.' For me, the people around me were working in restaurants or working in service jobs, and so my reality was very different."
When asked about her early career experiences as an Asian American actor, Tran said it took her a long time to start pursuing acting as a career, and it wasn't until she graduated from college that she started doing student films and submitting herself to agencies . It took her years to find her agent.
When speaking about her agent, Tran said, "He was Asian, and honestly, he told me at the meeting, 'You don't have a lot of experience but I want to take a chance on you because I know a lot of people don't take chances on Asian people, ' and I was like, 'Thank you.'"
Tran took improv classes, joined the LA comedy scene on an all-Asian female improv team, and began auditioning, and she initially strived to be a "sidekick on a sitcom," which she remarked was "sad because it is just a symptom of where society was and where I was seeing people who looked like me."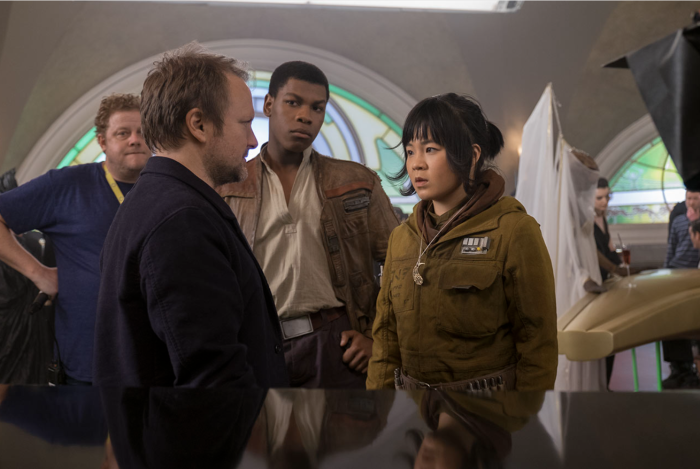 Tran landed the role of Rose Tico in 2016, and she said the process of auditioning for Starwars took six months. Tran didn't believe she would actually get offered the role, and said she thought at the time, "Oh, I'm obviously not gonna get this, but one day I'll tell my grandchildren how lucky I was to audition for this thing, and that was a cool thing that I did."
Tran said that she has "an amazing support group" through a "community of predominantly Asian women and other women of color," and that believing in possibility "does become easier when you have a community behind you, or if you have someone who believes in you."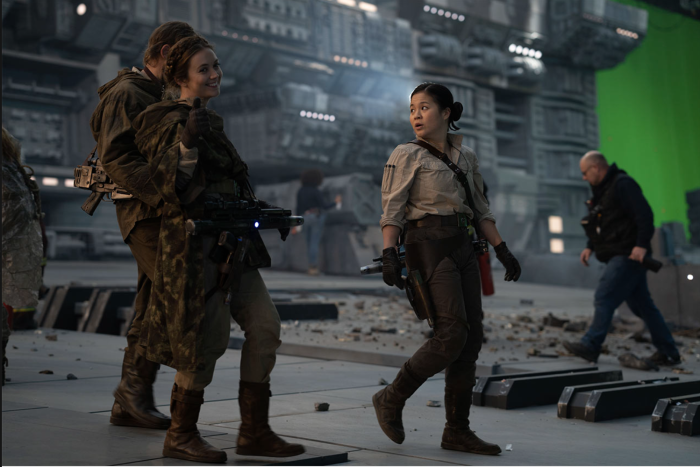 Tran's big break also meant becoming the first Asian lead in a Starwars film, and she said that she felt "pure joy and pure ecstasy" when she was offered the role, and when it came to her and her parents, "…suddenly the idea that impossible things were possible and that there's room for everyone. Like that just changes you as a human being."
Yet on the flip side, Tran felt a lot of pressure to do it "right," which she said was "a little bit of a disservice to myself because it's unfair."
tran said, "When I think about people who don't have the sort of burden of representation, they just get to have fun and do whatever they want, whereas every role that I read I feel like I have to think about all of these things because I don't want to make a movie that stereotypes — and this is sad because it shouldn't feel like such a heavy decision every time."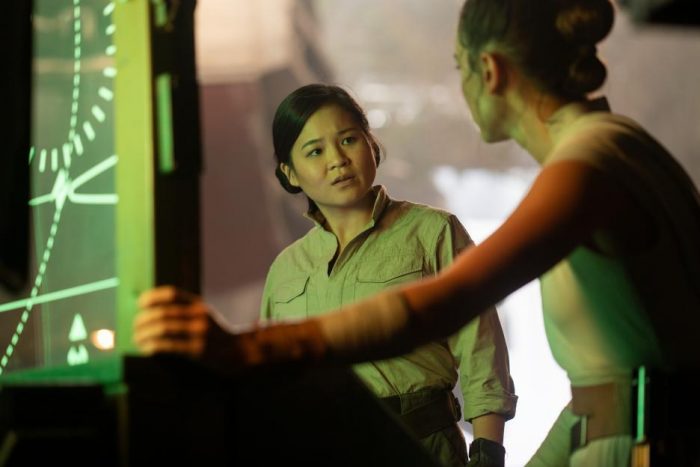 Tran has several more projects in the works, and for the future, she said, "Our society would be better if we all were just given the opportunity to dream, to believe, and to pursue the things that make our heart sing."
You can read the full interview here, and stay tuned to AllEars for more Disney and Starwars news!
Full list of eats to celebrate Asian American PacificAsian American Native Hawaiian Pacific Islander (AANHPI) Heritage Month at Disney World!
Join the AllEars.net Newsletter to get the free list of 20 things to know about Disney's Galactic Starcruiser! Click here to get started!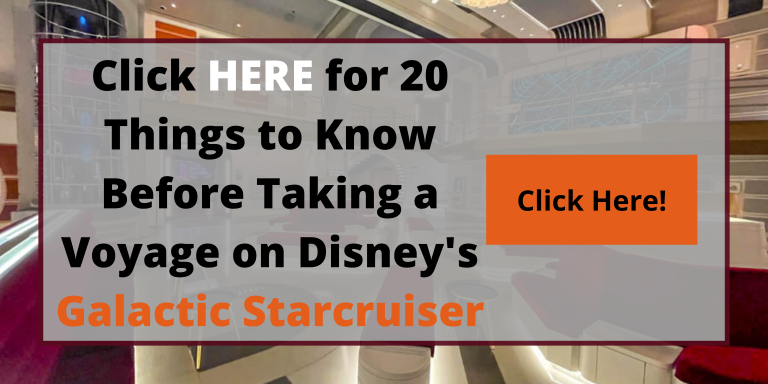 How are you celebrating AANHPI Heritage Month? Tell us in the comments!