LATEST VIDEOS
LIVE – JUST MOUSING AROUND
LIVE – JUST MOUSING AROUND
LIVE – JUST MOUSING AROUND
If you are looking for a room with unbelievable views, you need to check out THIS accommodation!
Disney resort hotels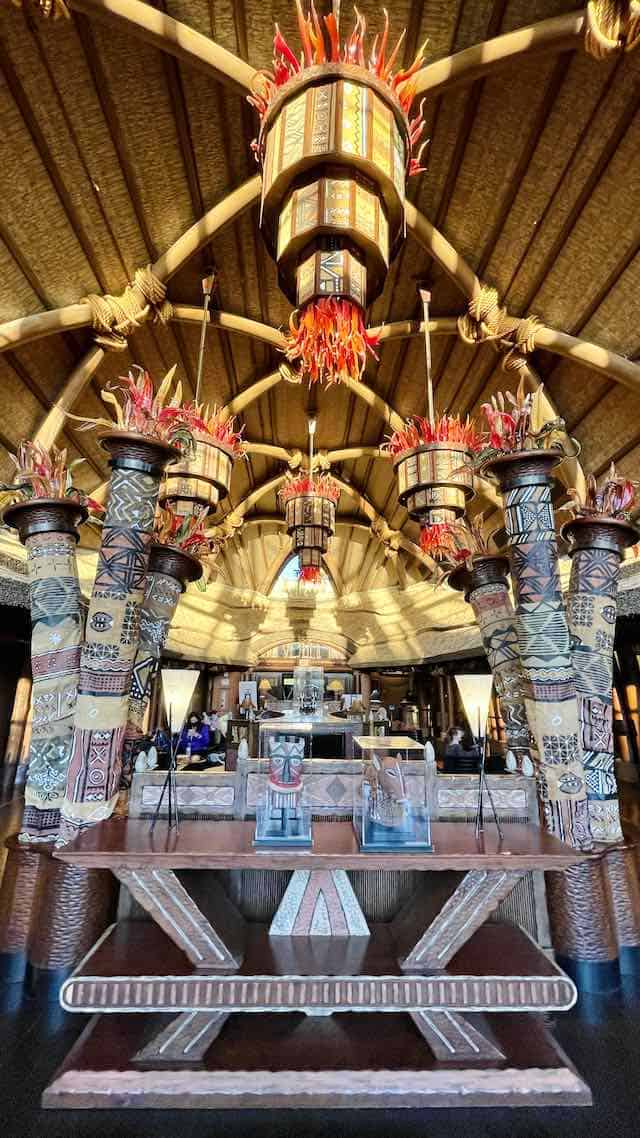 Each and every Disney resort hotel offers a unique experience to guests. From the larger than life theme present at the value resorts to the nuanced and classic beauty of the Grand Floridian to the exceptional connection to nature at Animal Kingdom Lodge, there is a resort for every kind of vacation available to guests!
When picking out where to stay for an upcoming trip, it is important to consider all of the elements of any Disney resort. Categories such as cost, location, amenities, recreation, and transportation options rank high on the list of considerations when choosing a stay.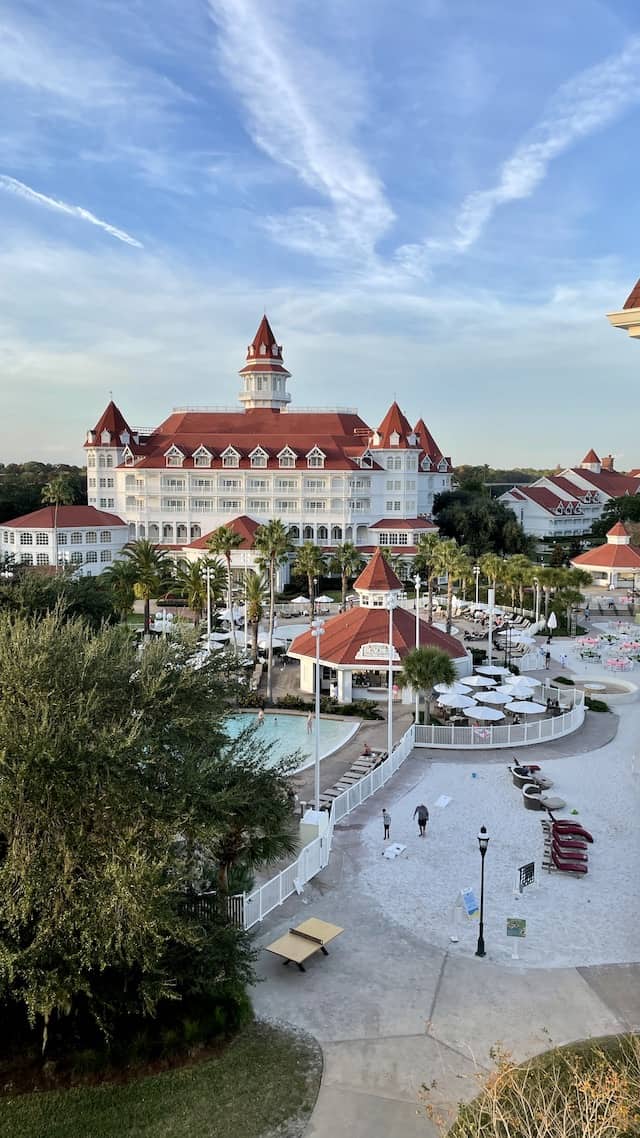 Recently, my family has been on a quest to stay at every deluxe resort on property. We love the deluxe resort perks of larger rooms that are closer to the action with high quality transportation options.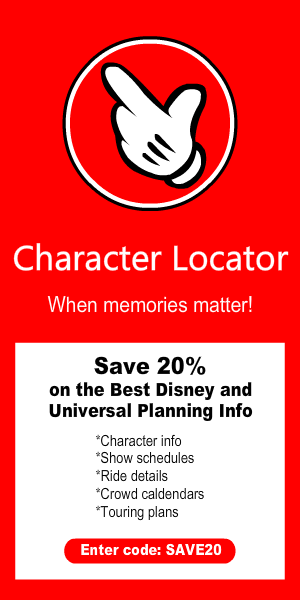 For one such recent stay, we were lucky enough to rent DVC points to stay in an absolutely fabulous room with unbeatable views at Bay Lake Tower.
History of Bay Lake Tower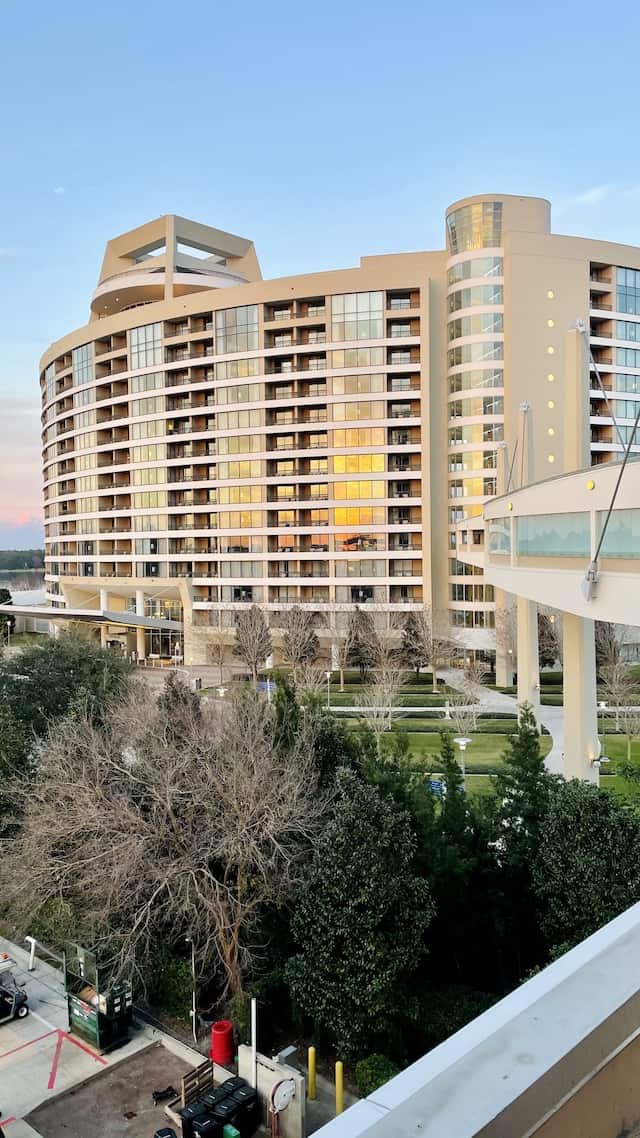 Bay Lake Tower at Disney's Contemporary Resort is a standalone Disney Vacation Club resort hotel located at the Contemporary Resort. While its own building, it is considered a part of the Contemporary Resort due to its shared theme and location. Bay Lake Tower opened in 2009 and is located on land that previously held a garden wing section of the Contemporary Tower.
Bay Lake Tower has the unique benefit of sharing amenities with the Contemporary Resort as well as boasting some of its very own. The resort has its own pool, water play area, and pool bar. There are also various amenities on site including a community hall, laundry, concierge services, etc.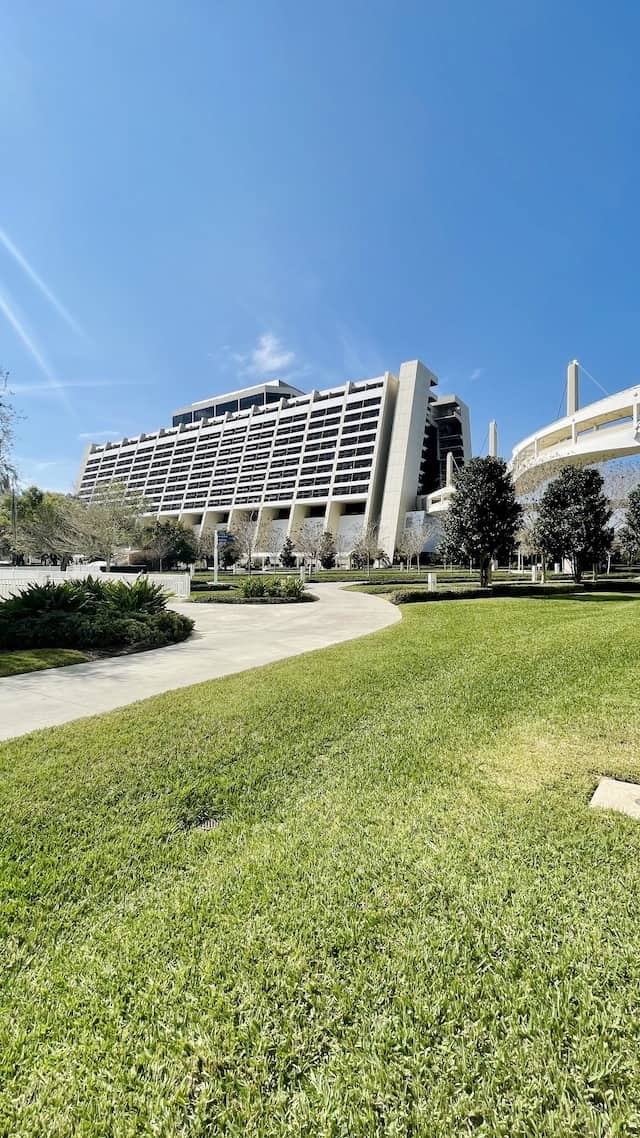 The resort has several different room types including studio that sleep up two four adults with a queen size bed and full-size sleeper sofa up to three bedroom grand villas that sleep up to twelve adults. Guests can stay at Bay Lake Tower on DVC points or on cash reservations.
One of the top perks, however, is its location to the Magic Kingdom. Guests staying at Bay Lake can easily and conveniently WALK to the Magic Kingdom! There is nothing better than being that close to the magic.
Bay Lake Tower Studio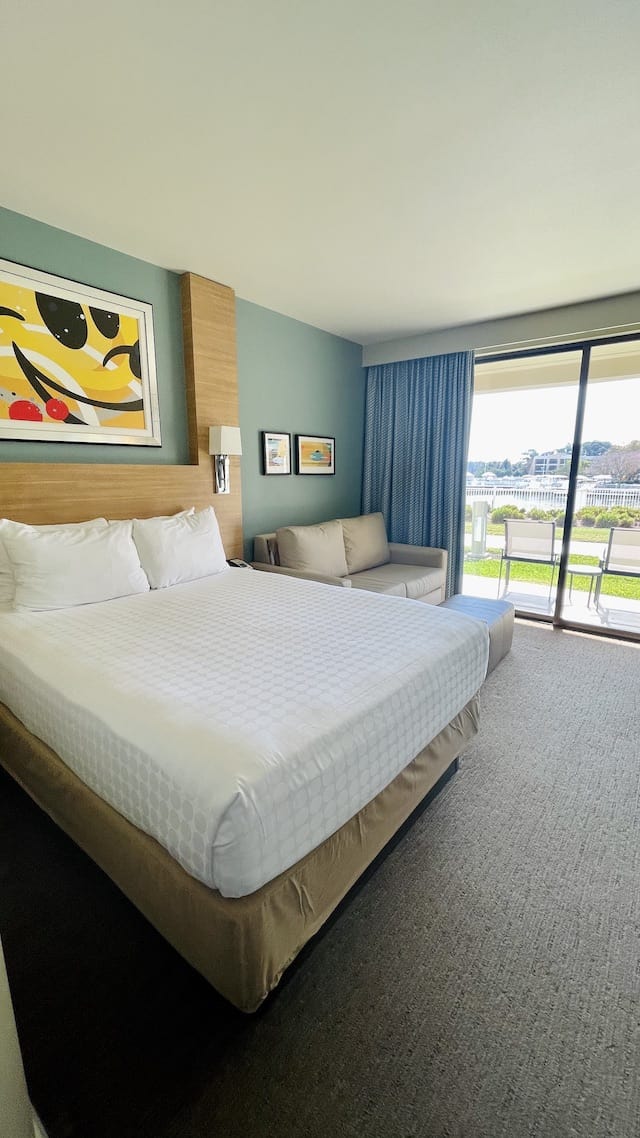 Monica, KtP Editor, previously wrote an excellent review of the Bay Lake Tower Studio. In her review, she covered the layout, transportation, amenities, and other important details.
In this review, she also highlights the fact that the studios are on the smaller side and also do not have "larger than life" Disney theming. If space and theming are important to you, it might be in your best interest to consider another location. Our room, however, had all of the theming we needed just by stepping out onto the balcony.
Theme Park View Studio
When we stepped into our room, I was shocked. We had the most perfect view of Cinderella Castle! There was a monorail zooming by and entering into the main Contemporary Tower. We could look out and clearly see Space Mountain. It was truly the most magical sight.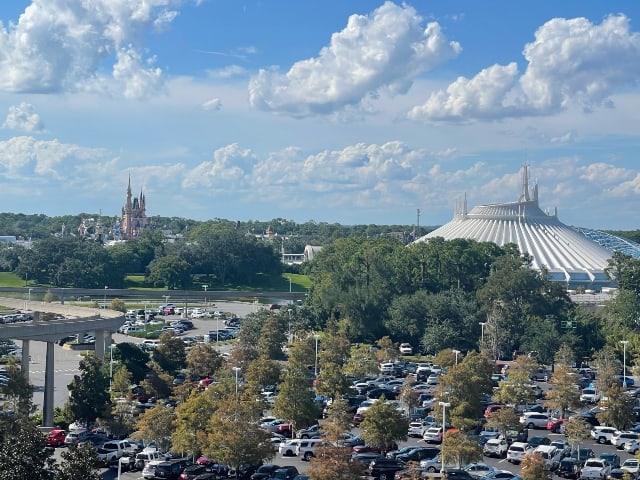 After stepping back into the room, it was clear that the studio would be a tight fit for our party. We were a group of three adults and two children, one of whom was sleeping in a crib. We were only staying at Bay Lake Tower for one night before continuing our split stay at the Boardwalk, so this wasn't a problem. However, it might have been a problem if we were staying longer.
My mom slept on the pull out couch, my husband, oldest son, and I slept on the queen bed. My youngest son slept in his crib in the kitchenette area! Check out my review of using cribs on Disney property here for more information about this!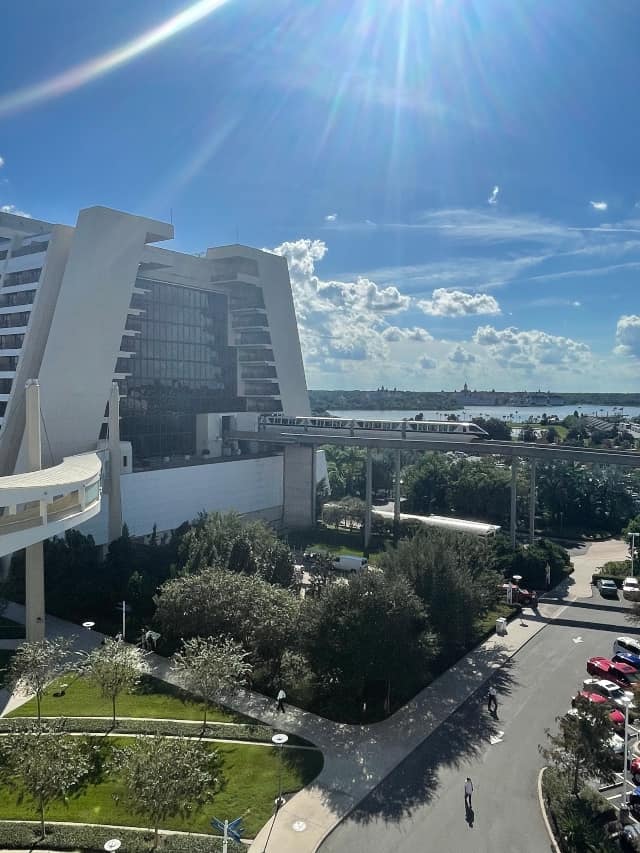 fire works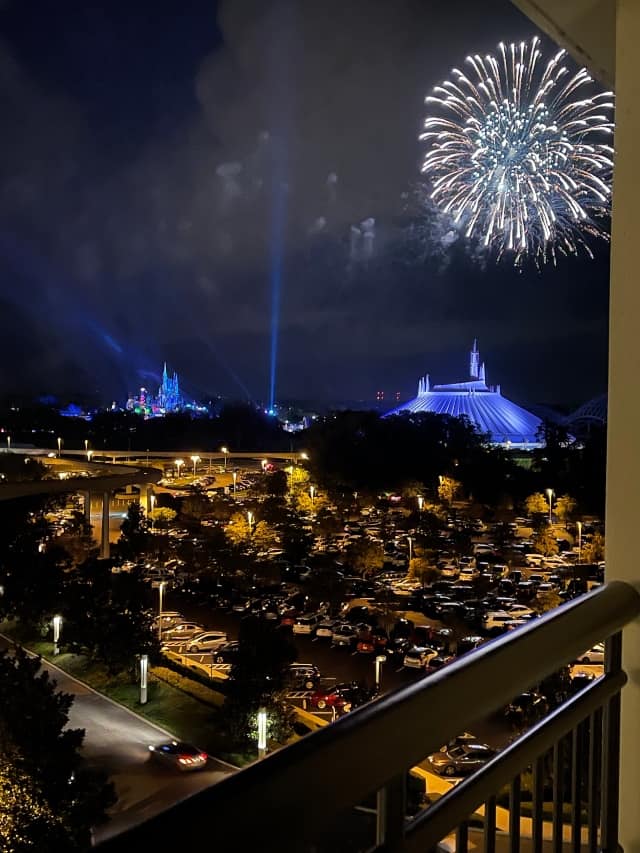 Truly the most magical component of our Theme Park View Studio at Bay Lake Tower was the evening showing of Happy Ever After (yes, before they retired!). When it was time for the fireworks, we stepped out onto our private balcony and were absolutely delighted!
While the audio was able to be heard in the distance somewhat, it was also possible to play the audio on our television in our room. The projections could not be fully seen, but the fireworks views were spectacular. Knowing we would be in the park the next day for the fireworks, I wasn't worried about missing the projections. I just wanted to soak in the amazing views!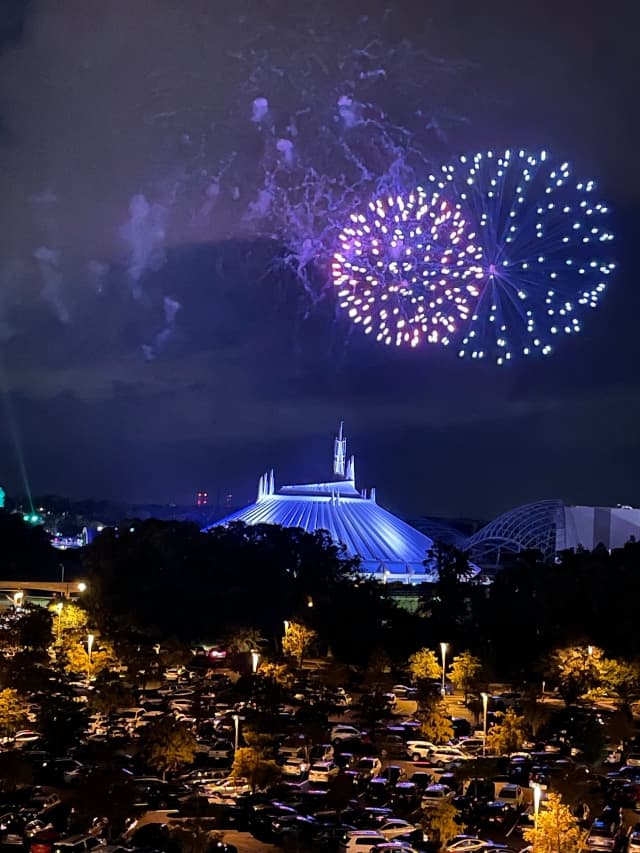 Staying at Bay Lake Tower in a Theme Park View Studio was an excellent option for our family because my youngest was able to sleep in his crib inside the room while we all enjoyed the view from the balcony!
Walking to Magic Kingdom the Next Day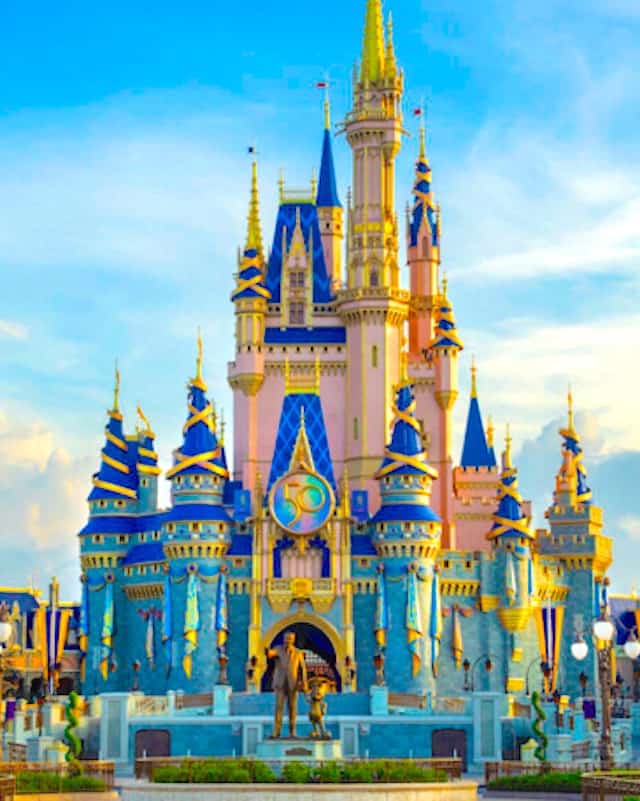 The next day was our first park day for our 50th Anniversary trip. It also happened to be the soft opening of Early Theme Park Entry for resort guests at the Magic Kingdom. We were able to walk directly into the park and didn't have to wait on any transportation! This saved so much time and allowed us a "jump start" on the Early Theme Park Entry for the day.
Overall, I absolutely loved my stay at Bay Lake Tower in a Theme Park View Studio. The location was perfect and the views were unforgettable. I would strongly recommend Bay Lake Tower to travel groups with small children because of its convenience to the parks and ability to view the fireworks directly from the privacy of your own room. I would also recommend this resort accommodation for smaller travel parties just due to the small size of the studio itself.
Have you ever stayed at Bay Lake Tower? Have you had a Theme Park View Studio before? What resort do you think has the most magical views on Disney property? Comment below or join in the conversation on our KtP Facebook page. We would love to hear from you!

Are you planning a vacation? Reach out to our trusted travel agency sponsor Authorized Disney Vacation Planner Mouse Class Travel!