Planning a Disney trip comes with a lot of major decisions, and one has gotten ever more complicated recently.
With no more Magical Express to get you to Disney World from the airport, you might have been more tempted than ever to rent a car. On the other hand, car rentals are expensive right now and there's something of a shortage. So, we're taking a look at the pros and cons of renting a car for your Disney trip!
The pros!
First, let's talk about the good side of using car rentals at Disney World.
Driving is faster than using Disney transportation.
Though Disney transportation is comprehensive and you can pretty easily get around the parks and hotels, driving tends to be much faster. There are no loading and unloading times, no stops that aren't relevant to you, and no transfers. You just get where you're going!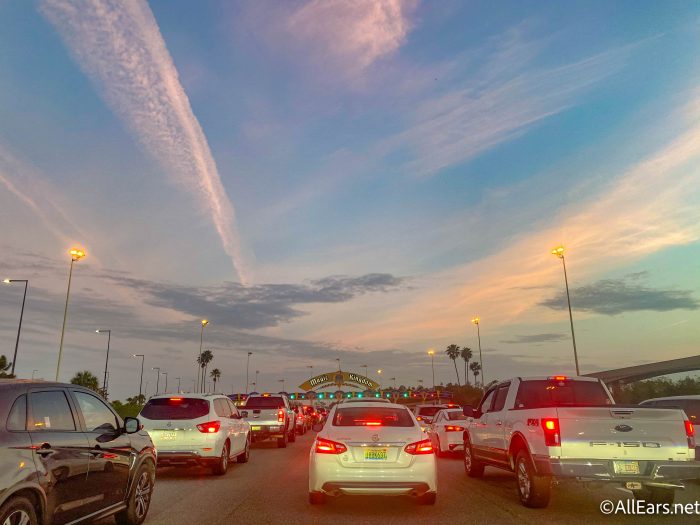 The only exception to this is when driving to Magic Kingdom. In this case, you'll tack on some extra time as you park at the Transportation and Ticket Center and take transportation to the park.
It's easier to go off-site for food, necessities, or other fun.
Not having a car in Disney World limits you to getting around via Disney transportation or rideshare. So, if you need to make a trip somewhere off-property you'll have to pay for an Uber or Lyft.
Plus, it can be much easier to do a bigger Orlando trip than just Disney with a car. No pricey Uber to get to Universal Orlando!
You can stay somewhere off-site a lot easier.
Staying off-site doesn't always come with an easy way to get to and from the park, so if you're staying in an Airbnb or at an offsite hotel, you may want a rental car.
Check if your lodging offers transportation first, though! Many resorts do offer shuttle service to the parks — some free, some at a price.
There are new rental options!
Another pro is that the Orlando airport now offers the new Turo service which is basically an Airbnb for cars.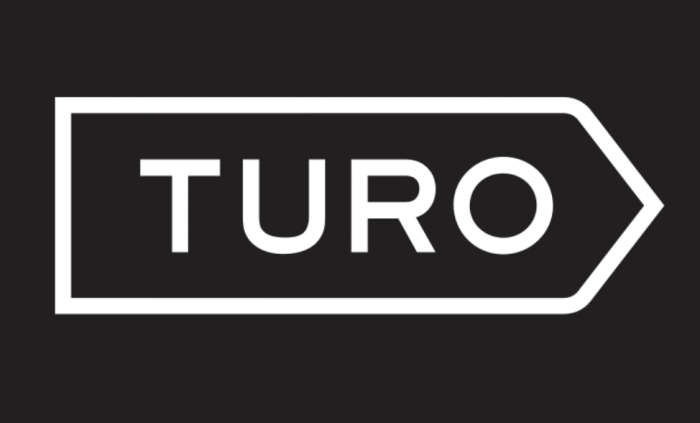 With this, you're working directly with your Turo host to use their car and get to skip the hassle at the rental car office. It's certainly an option!
You can get around on your own time.
Say goodbye to waiting for buses or waiting in line for the Skyliner when you have your own rental car. And you don't have to worry about getting around before or after transportation is running.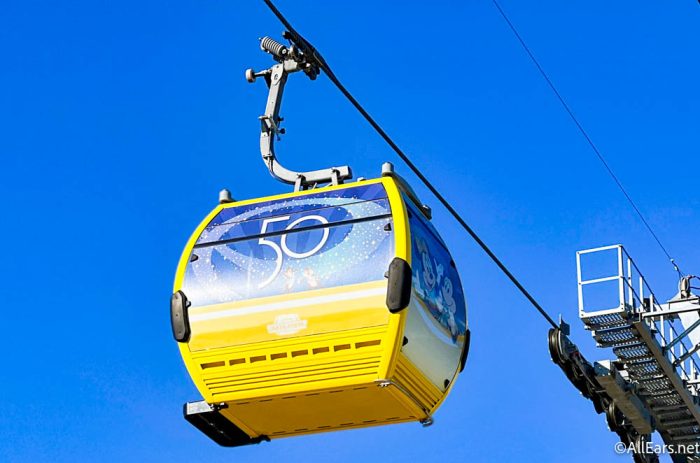 This can be especially valuable if you find yourself needing a break from the crowds and can just head back to your car instead of into, well, more crowds on transportation.
The cons!
Now, for the cons — here are some reasons you may not want to rent a car for your Disney World trip.
Rentals are not the easiest to find — and they're expensive.
According to the Wall Street Journal, the rental car shortage is yet to end and could continue into the summer. And, prices for rentals are at a high.
With many travel costs being so much higher than normal, tackling on an expensive rental car and going through the hassle to find one might not be worth it.
Getting a car can be a huge time suck.
Getting your rental car at the airport can be a time-consuming experience and can sometimes be a total pain. If you don't have good enough reason for a car, the process might not be worth it.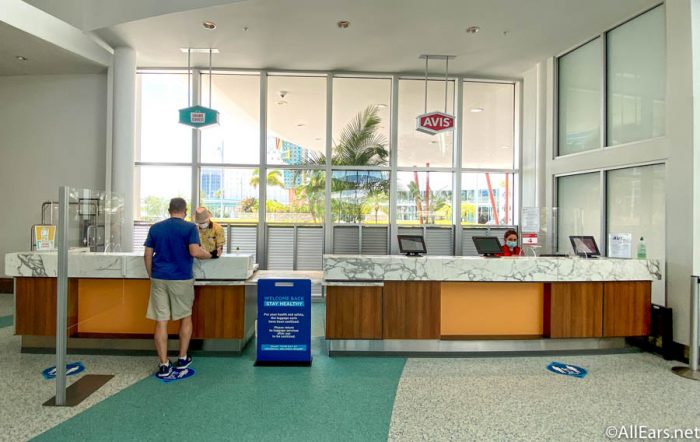 One of our writers recently had family wait almost three hours for a rental car at Orlando airport!
You have to pay for parking at Disney World.
If you are a resort guest, you have to pay between $15 and $25 to park at your resort each night, but you can park free at the theme parks.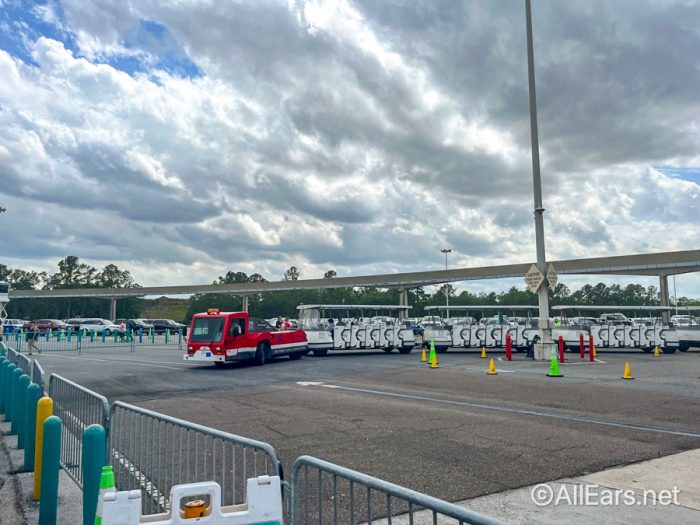 If you're not a resort guest, you'll have to pay $25 to park at the theme parks each day.
Gas is expensive.
Gas over the past couple of months has hit an all-time high and remains pretty expensive.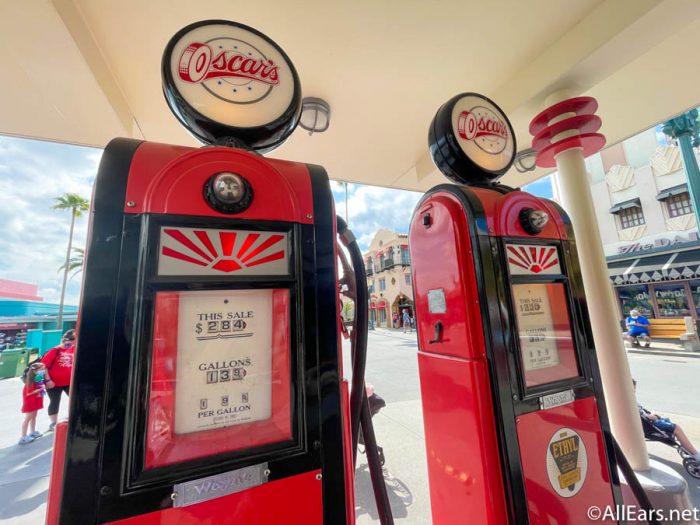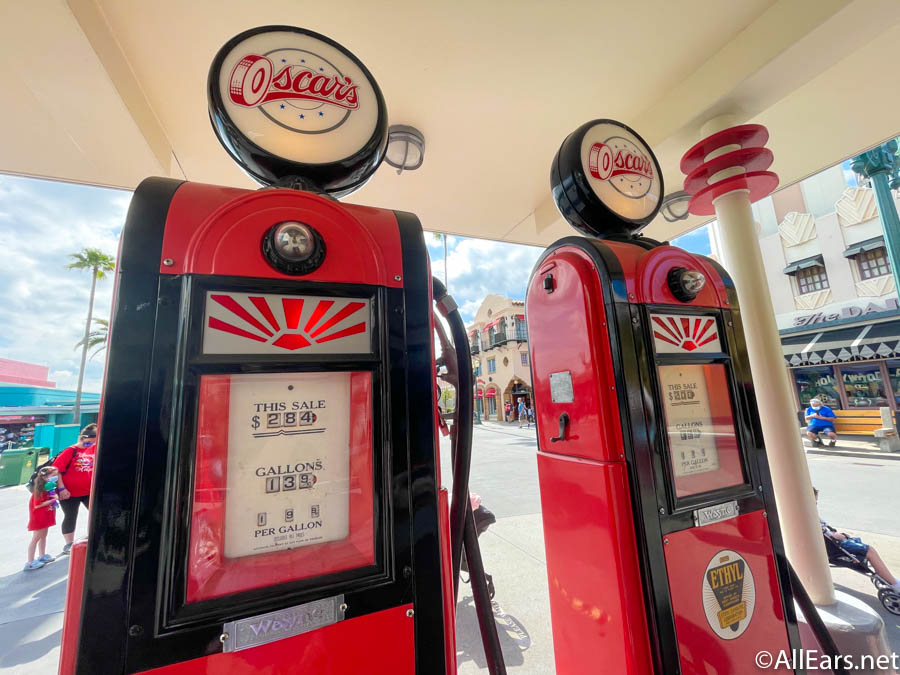 That's an entire additional expense that you'd need to budget for that you wouldn't have to accommodate using Disney's transportation.
Rideshare is an option.
And, you're not trapped on Disney World property. Though sometimes pricey, you can use rideshare services like Uber and Lyft.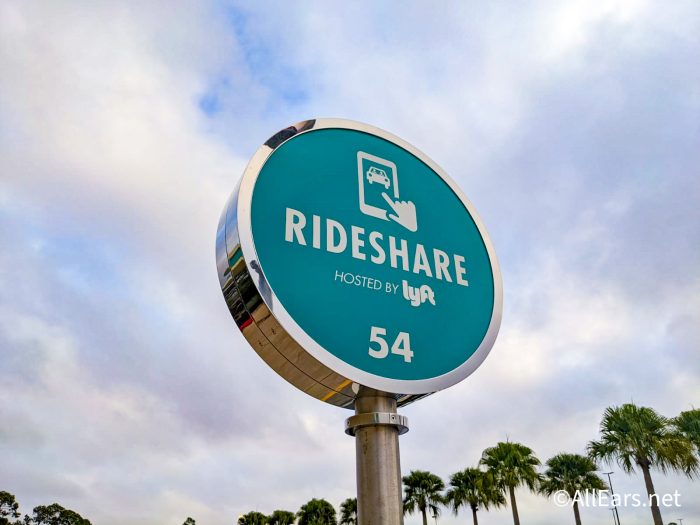 If you only plan to leave Disney World property once or twice, skipping the rental car could be a good call.
Overall, whether or not you should get a rental car depends on your trip. If you plan to stay at Walt Disney World for your whole vacation, it's probably not worth it. But, if you intend to go over to Universal, explore more of Central Florida, or just run a lot of errands off-property, car rental might be the right choice for you.
Click here to learn more about renting a car for your trip!
Join the AllEars.net Newsletter to stay on top of ALL the breaking Disney News! You'll also get access to AllEars tips, reviews, trivia, and MORE! Click here to Subscribe!

Do you usually get a rental car? Tell us in the comments!