Picture this: you've ditched your kids for the weekend, checked into your Disney Resort hotel, and are ready for your park day to begin.
Or maybe, you've finally Convince your non-Disney-loving friends to come with you to your favorite place on earth. Which attractions do you show them first to help them understand your obsession with Disney World? From dark rides to family-friendly rides, Disney has it all — but who needs family-friendly rides when you are sans offspring?! We're taking a look at the best thrill rides in Disney World for your adult weekend!
MagicKingdom
Splash Mountain
Magic Kingdom guests looking for a stomach-dropping thrill might enjoy making their way over to Splash Mountain for one of our absolute favorite rides. We love that this thrill ride has a full storyline, and at over ten minutes long, you won't feel as bad about waiting in a long(ish) line.
There are a few short drops throughout the ride — three to be exact — but the biggest thrill comes from the 50-foot plunge into the briar patch at the end. Splash Mountain has it all, and if you don't mind the potential of getting wet it can be a great spot to get your thrills.
Big Thunder Mountain Railroad
It doesn't get much more iconic Disney than Big Thunder Mountain for many guests — and for good reason, too! This cavernous coaster takes you around multiple turns and dips, and although it's not the fastest coaster in Disney World or even Magic Kingdom (speeds top out at around 24-30 miles per hour), Big Thunder Mountain keeps us on our toes.
We love the western railroad theme, and can never get enough of the "wildest ride in the wilderness!"
Space Mountain
Magic Kingdom's original dark ride/rollercoaster hybrid still holds up to this day. Space Mountain remains a favorite attraction for so many Disney guests — both new and old. Despite the fact that it only goes 28 miles per hour, it feels like you're traveling at the speed of light (okay, maybe not that almost!) due to the darkness and intentional use of lights.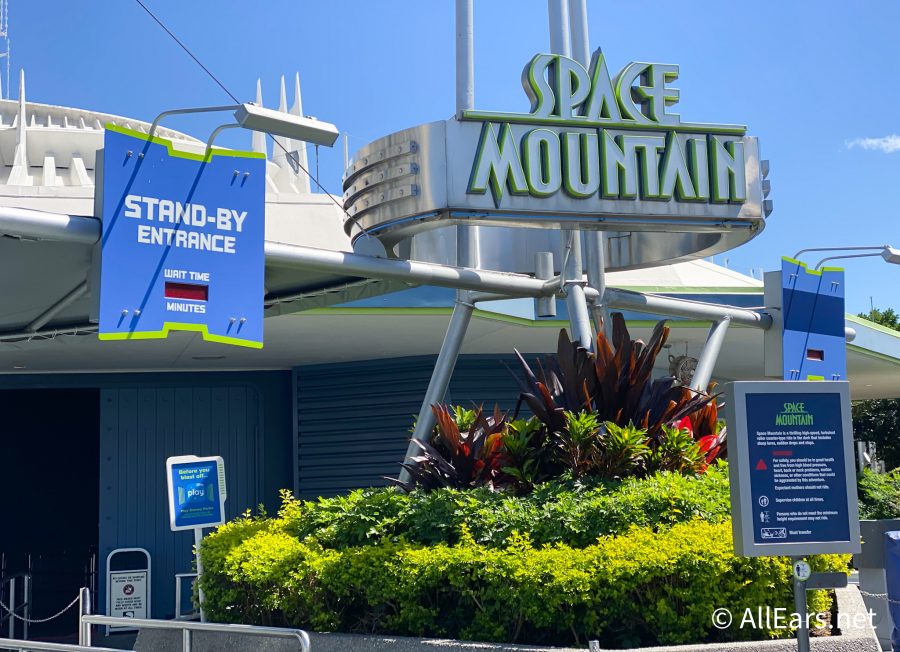 At two and a half minutes long, this is a quick trip through the galaxy and might leave some guests wanting more thrills, but it does the job for a classic attraction.
EPCOT
test track
With twists, turns, and top speeds of 65 miles per hour, Test Track is an exciting experience for anyone who has never driven a car on the highway. Just kidding, it's still pretty great — especially with the added interactive element that allows guests to design their very own vehicle to test.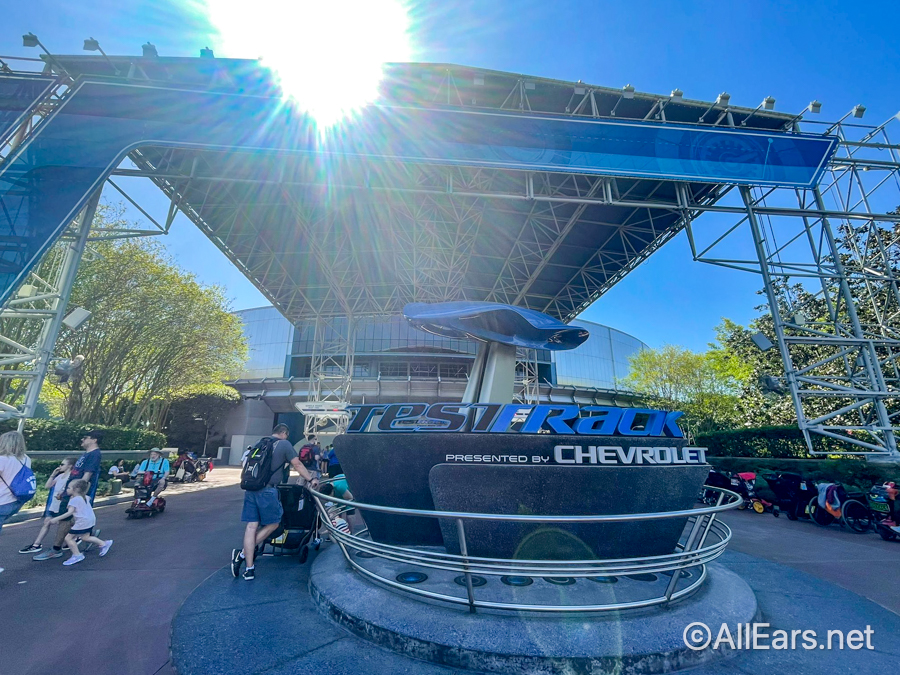 Test Track is also one of the few attractions in Disney World that offers a single rider queue, which can often speed up your wait time as long as you don't mind not sitting with your party on your ride.
Guardians of the Galaxy: Cosmic Rewind
EPCOT's newest ride is also its most thrilling — and Cosmic Rewind might just be the most thrilling ride in all of Disney World… no, really. This innovative, reverse-launch omnicoaster is truly a work of art.
We were fortunate enough to experience Cosmic Rewind as part of a media preview and loved it so much we rode it several times in a row… and we do mean several. The dark ride coaster combined with hit music and incredible new tech make this riding attraction a truly thrilling experience.
Disney's Hollywood Studios
Rise of the Resistance
This ride isn't just for Starwars fans, no no no — you don't have to know Light side from Dark side to get a kick out of this immersive experience. Even before you step foot onto the ride your heart starts racing as you really do feel like you're a rebel spy on board a First Order ship. And then, once you are seated in your free-moving ride vehicle the fun really begins.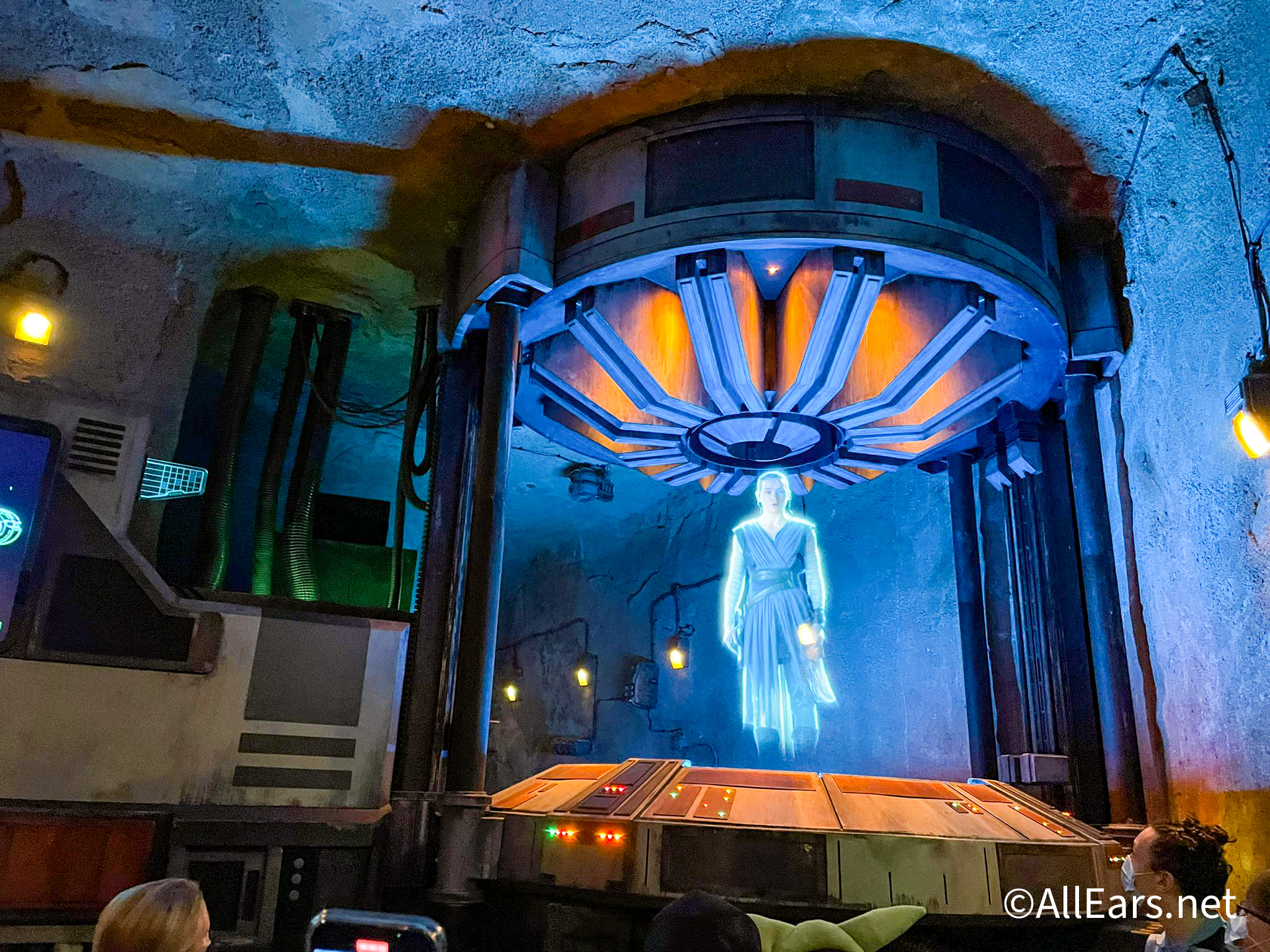 While Rise of the Resistance doesn't have many free-falls or coaster-like qualities, the overall experience and chaos of the experience make this attraction one you'll want to ride again and again.
Rock 'n' Roller Coaster Starring Aerosmith
To truly feel as though you're living life in the fast lane, you'll want to head over to this rock and roll-themed coaster. Rock 'n' Roller Coaster features a high-speed launch that propels riders 0-60 miles per hour in 2.8 seconds. Not only that, but it also includes three inversions, two rollover loops, and one corkscrew.
Guests can hear popular Aerosmith songs like Walk This Way; sweet emotion; Dude (Looks Like a Lady); and Back in the Saddle. This is probably the most "classically thrilling" ride at Disney World, and might be a good place to start.
The Twilight Zone: Tower of Terror
Fans of all things spooky love this attraction for its hauntingly decrepit yet charming hotel decor. Eerie narration and a foreboding prelude introduce guests to what will ultimately be an elevator ride up and then a series of drops with no warning down the haunted elevator shaft.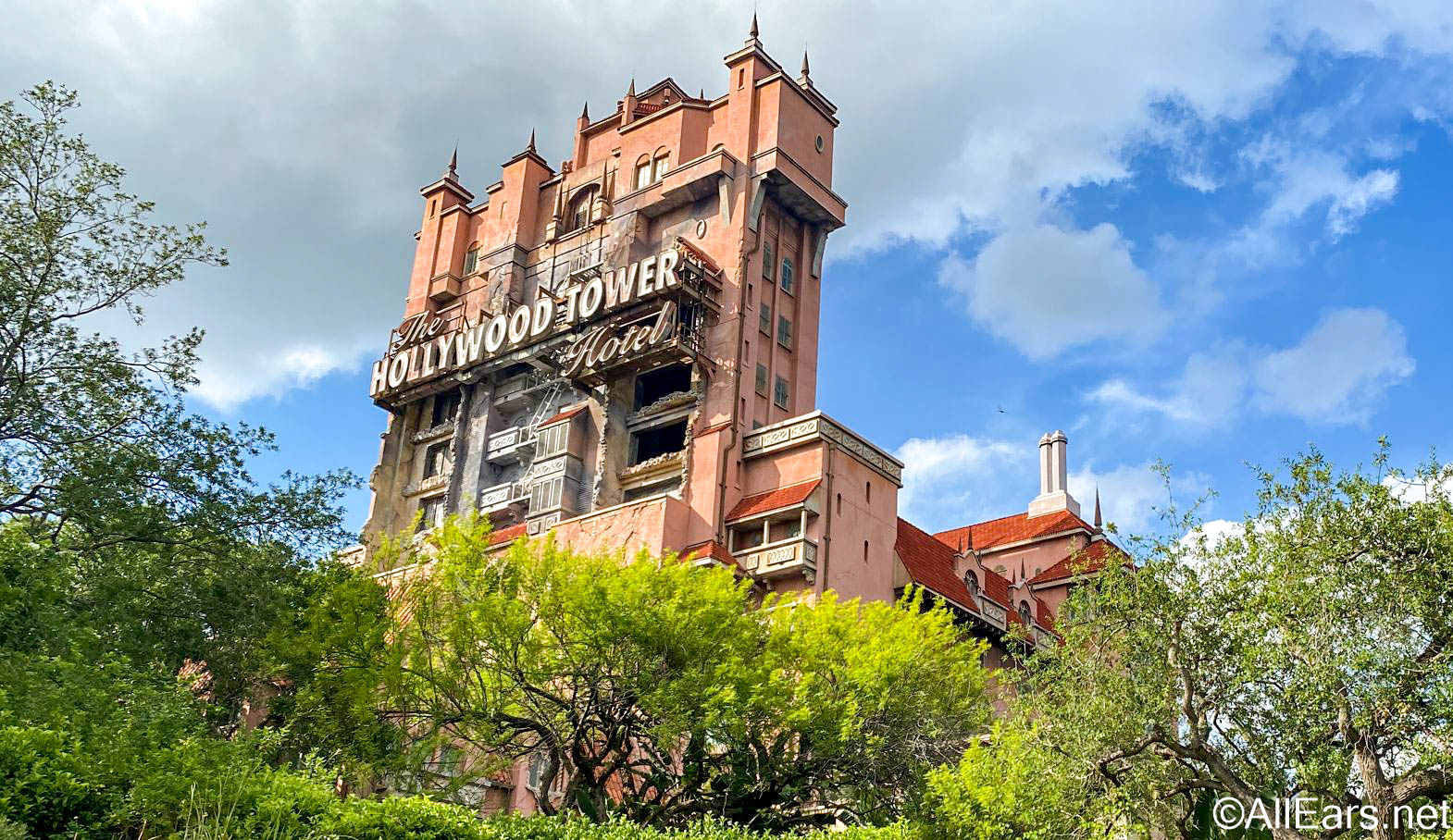 No two rides are the same—you never know how many short, false drops you might experience before plummeting to the ground yet again. Plus, the creepy vibes of the attraction add to the thrill. It's one many people may not expect from Disney World.
Disney's Animal Kingdom
Expedition Everest
When it comes to thrill rides in Animal Kingdom, there's only one on our list. Expedition Everest takes riders on an exciting journey through the Himalayan Mountains that includes a reverse in directions at one point — meaning riders are going backwards down this rollercoaster! You might also encounter a different kind of thrill with the Yeti (although some would argue he ain't what he used to be!).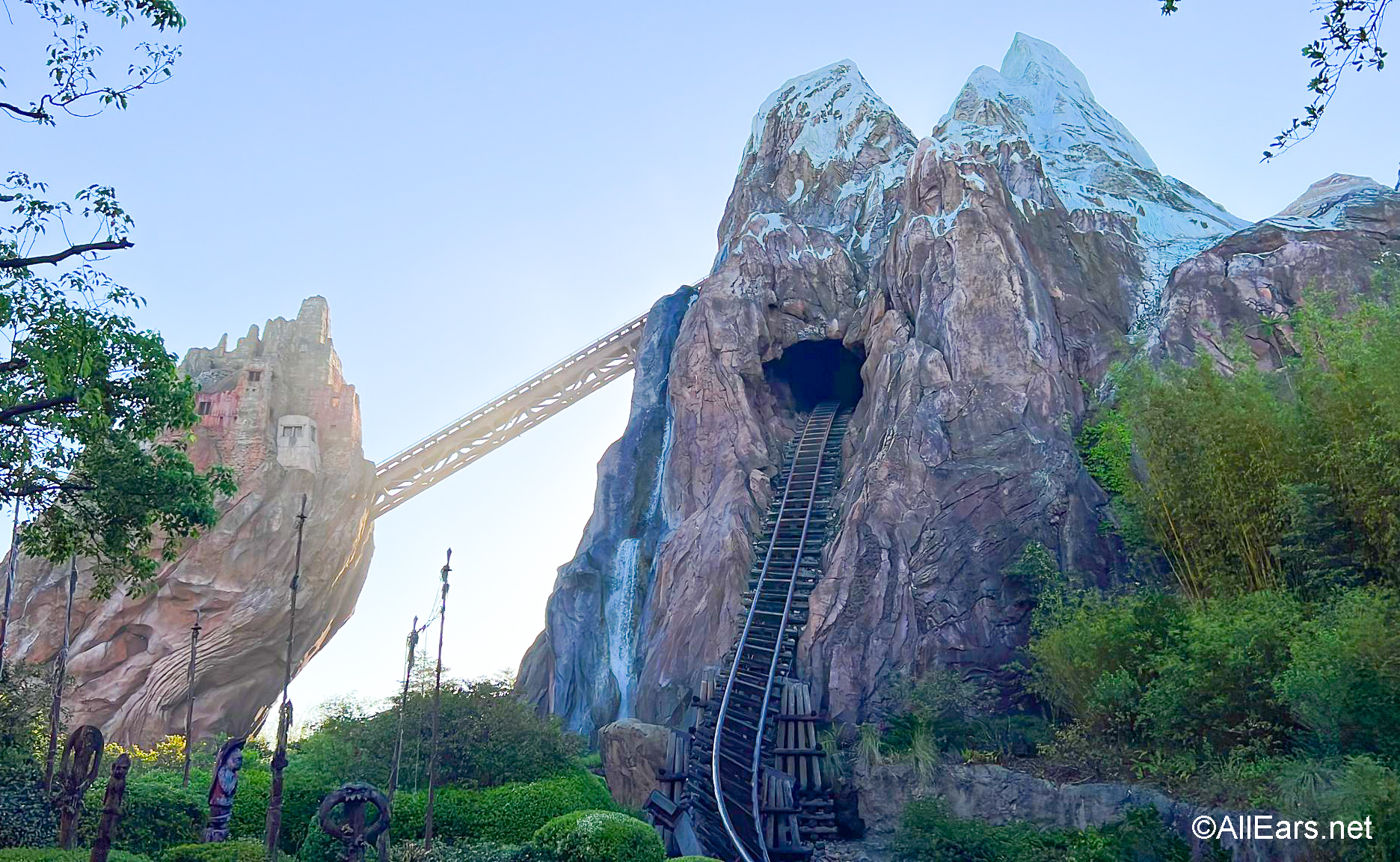 This coaster tops out at 50 miles per hour, making it one of the fastest rides on this list. Sudden turns, drops, and backwards thrills await you on Everest, and it might leave you wanting to visit again and again.
If you're looking for thrills at Disney World, you certainly won't have a hard time finding them. Whether you like roller coasters, drop rides, or just overall thrilling experiences, Disney World has you covered. And we've got you covered when it comes to Disney news, so be sure to stay tuned to AllEars for more.
Here are all the ways you're making your Disney World trip harder than it has to be!
Join the AllEars.net Newsletter to stay on top of ALL the breaking Disney News! You'll also get access to AllEars tips, reviews, trivia, and MORE! Click here to Subscribe!

What's your favorite Disney World thrill ride? Let us know in the comments!