If you're going to shell out the cash to stay on Disney World property during your vacation, you want to make sure you're choosing the BEST possible hotel! And we're here to help you decide between the many options available.
There are hotel options at every price point, from the affordable Value Resorts to the luxurious Deluxe Resorts. As Ursula would say, "Life's full of tough choices, innit?"
But don't worry — you don't need to give away your voice to find the best option. Because we've found the Disney World hotel with the BEST perks at every price pointand we've got the full guide for you right here!
Value Resort With the Best Perks
The winner for BEST perks in the Value Resort category is Disney's Art of Animation Resort! This is the youngest Value hotel in Disney World, opening in 2012.
It has four different sections, each with an animated movie theme: you can choose between rooms themed to cars, the Lion King, the Little Mermaidor Finding Nemo.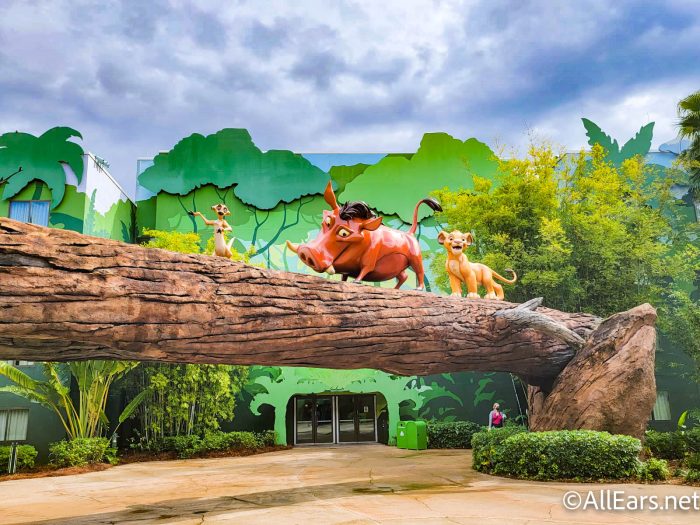 Three of the four sections (The Lion King, carsand Finding Nemo) have family suite. These larger rooms have two separate bathrooms, a master bedroom, a pull-out sofa bed, and murphy bed, and a small kitchenette area.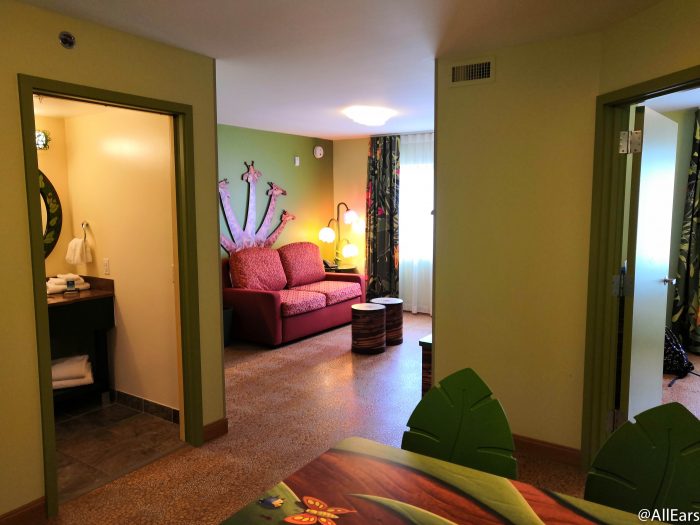 So if you're traveling with a larger group, these are a great choice to make sure everyone has enough space. The family suites sleep up to 6 guests.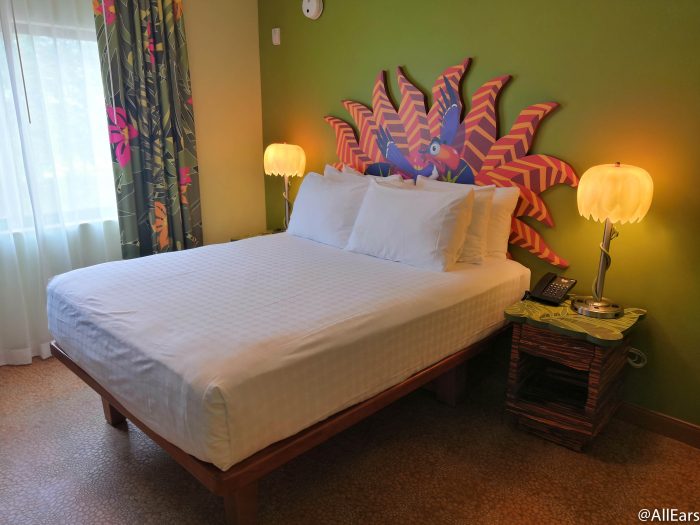 But the rooms aren't restricted to people only — because Art of Animation is also a dog-friendly resort! You can make a special reservation to bring your pup with you to this Disney World hotel.
There are 3 themed pools at this hotel, including a Little Mermaid pool, a cars pool, and a Finding Nemo pool. the Finding Nemo one — called the Big Blue Pool — is actually the largest single pool in Disney World!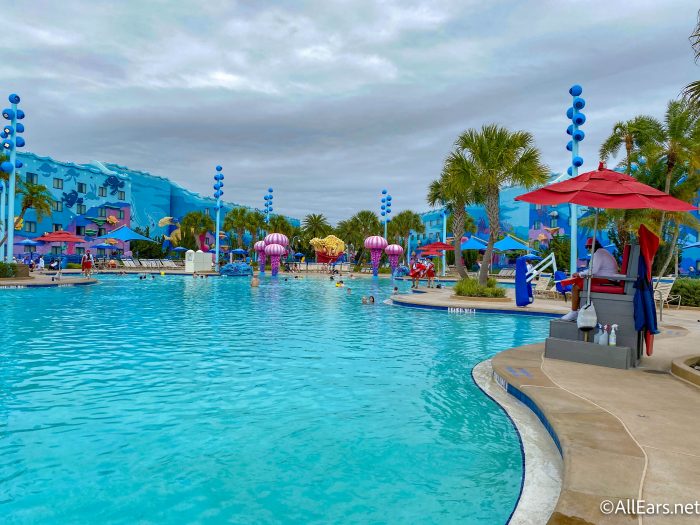 Possibly the BEST perk is that there's a Skyliner Station at this resort! It's located on the bridge over Hourglass Lake, and Art of Animation shares the station with its neighbor, Disney's Pop Century Resort.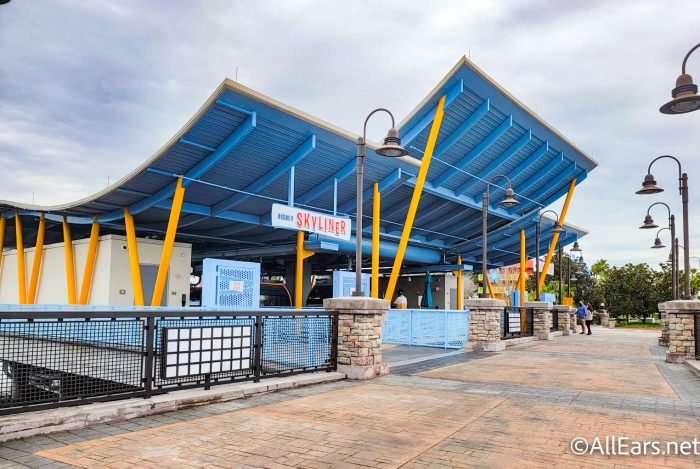 The Disney Skyliner is a gondola system that takes guests through the air to various parks and hotels. It has stops at Disney's Caribbean Beach Resort, Disney's Riviera Resort, Disney's Hollywood Studios, and EPCOT.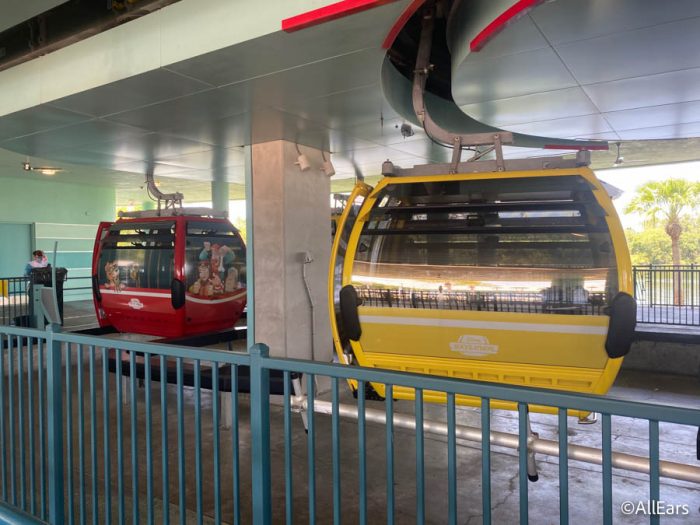 Since it loads continuously, the wait times for this form of transportation tend to be lower than those for the Disney buses. And it's just more fun to ride through the sky on the gondolas than to sit inside a crowded bus!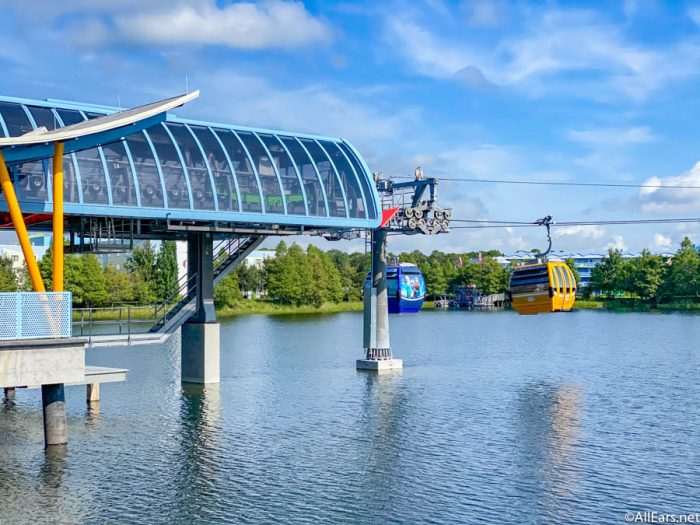 The prices for this hotel vary depending on which room you choose. The standard Little Mermaid rooms range from $180 to around $330 per night family suites in the Finding Nemo section range from $449 to $771 per night and family suites in The Lion King or cars sections range from $428 to $764 per night.
The one perk that this hotel doesn't have that you'll find at the Moderate and Deluxe hotels on this list is great options for dining. The only restaurant here (besides pool bars) is the Landscape of Flavors cafeteria, which serves pretty basic (but still tasty!) options like salads, chicken tenders, and pizza.
Click here to learn more about Disney's Art of Animation Resort.
Moderate Resort With the Best Perks
Moving up a notch, let's check out the Moderate hotel with the best perks at Disney World! For this category, the winner has to be The Cabins at Disney's Fort Wilderness Resort.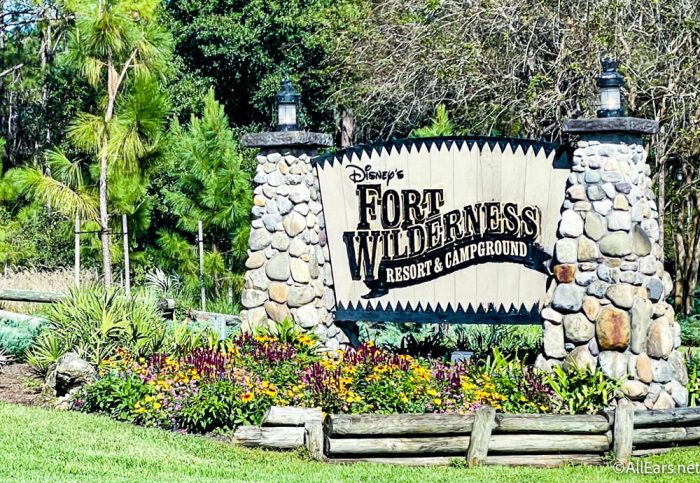 To clarify, Disney's Fort Wilderness Resort has both campsites and cabins, but we're talking about those cabins for this post. The cabins got a facelift back in 2015, and they're looking good. Each one is about 12′ by 42′which means they're bigger than most hotel rooms!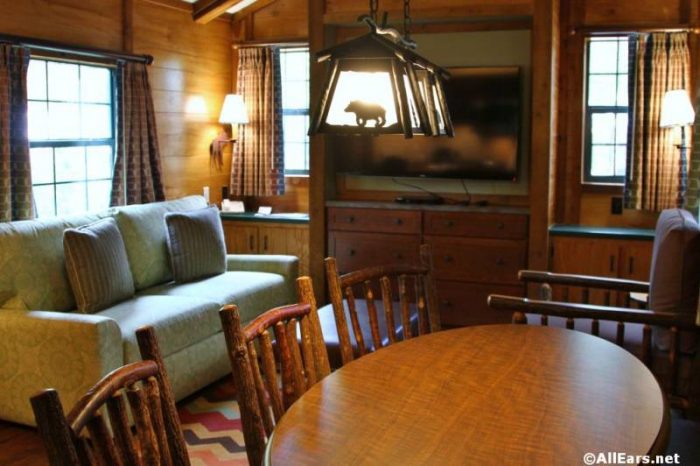 Inside, you'll find a bedroom with a queen bed and bunk beds, some closets, a full kitchen stocked with dishes, a living area with a TV and pull-out sleeper sofa, and a large dining table. The kitchen has a full-sized refrigerator, a stove, a dishwasher, and plenty of dishes and flatware for you to use during your stay.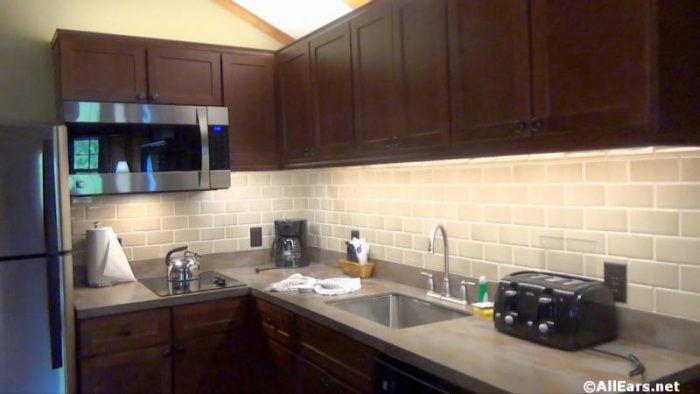 The cabins can each sleep 6 guests, with plenty of room for everyone to move around. But the real fun starts once you LEAVE the cabin, because this resort has all kinds of great activities available!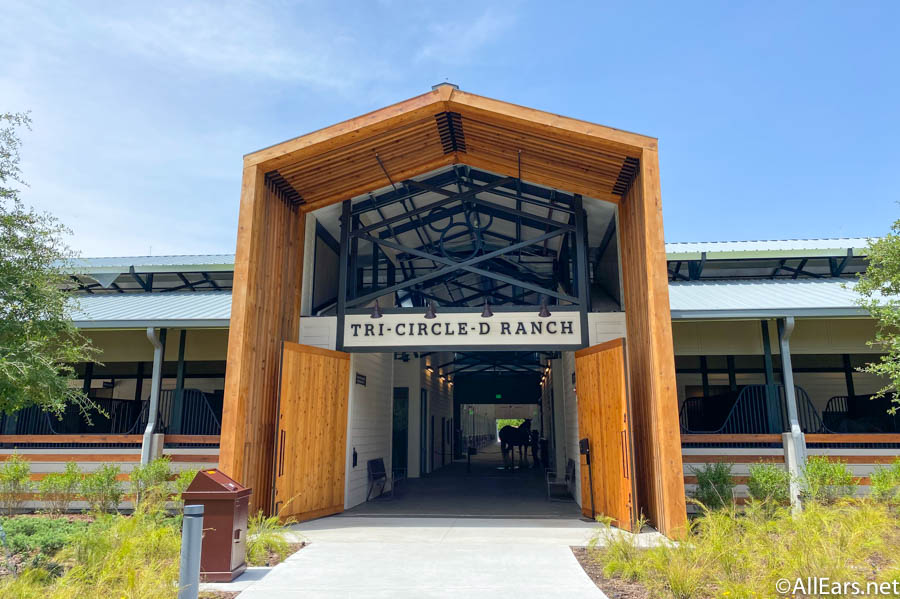 The Tri-Circle D Ranch is located here, and you can go on trail rides throughout the day. There are also bonfires at night, a few different swimming pools, carriage rides, archery lessons, tennis and basketball courts, trails for hiking, bicycle rentals, and areas for fishing! wow!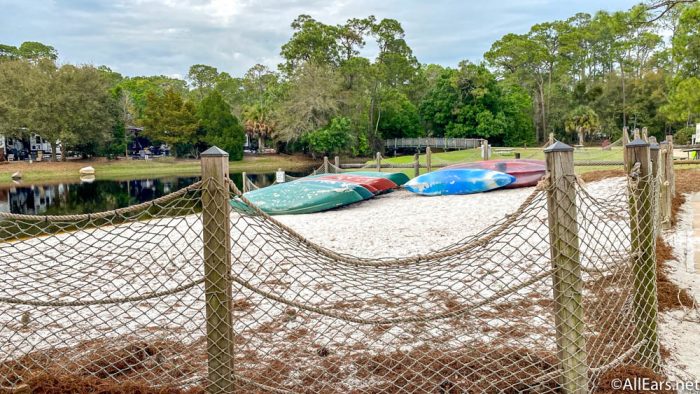 And as if the plethora of amenities and roomy cabins weren't enough, there's also a boat service to Magic Kingdom, so you can enjoy a peaceful boat ride to the park in the morning instead of taking the bus. Buses are available to the other Disney World parks.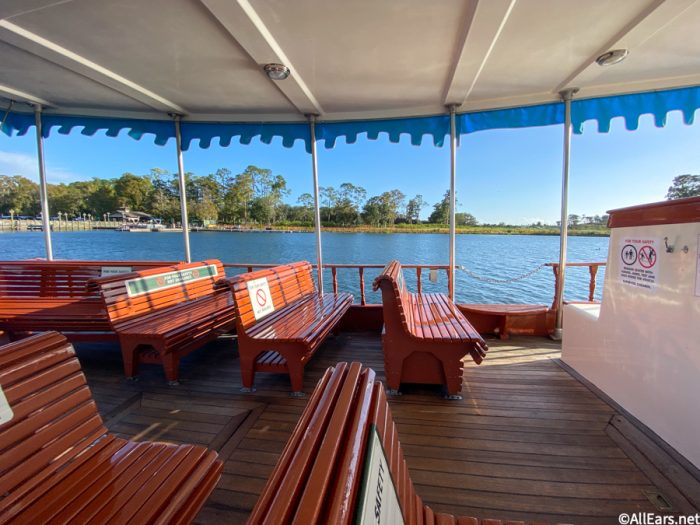 In addition, this hotel has some good dining options as well, including Trail's End Restaurant, Crockett's Tavern and the Hoop-Dee-Do Musical Revue dinner show (when it reopens)!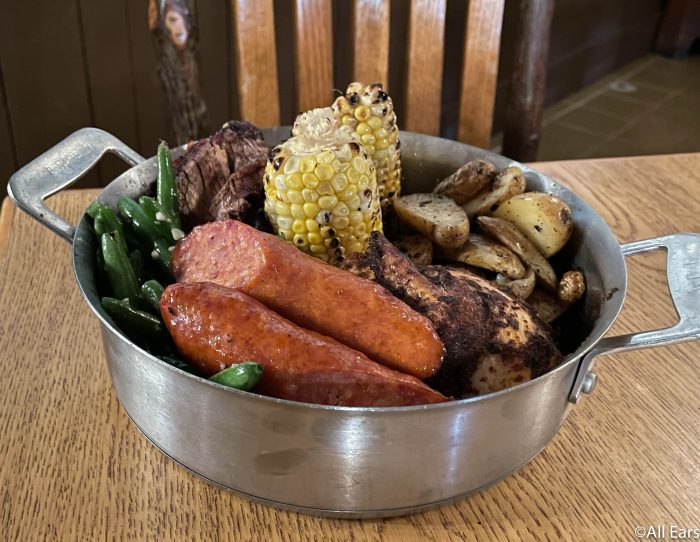 Cabins at this resort cost between $324 and $454 per night, depending on when you visit. If you're planning on spending some time at your hotel, Fort Wilderness cabins are one of the best options available. There's always something to do, and it has a fun atmosphere in general.
Click here to learn more about the Cabins at Fort Wilderness Resort.
Deluxe Resort With the Best Perks
And now we've arrived at the fanciest category of Disney World hotels — the Deluxe Resorts. The winner for this luxurious category has to be Disney's Contemporary Resort!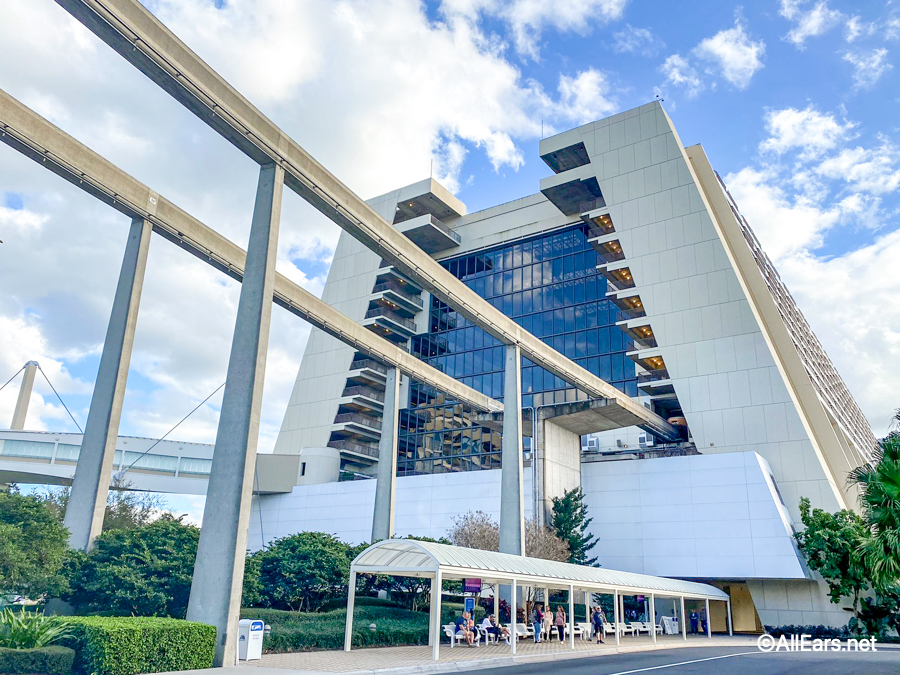 This hotel opened with Disney World on October 1st, 1971, so it gets extra points for the sentimental factor. But it's also got a ton of great perks that make it worthy of the title.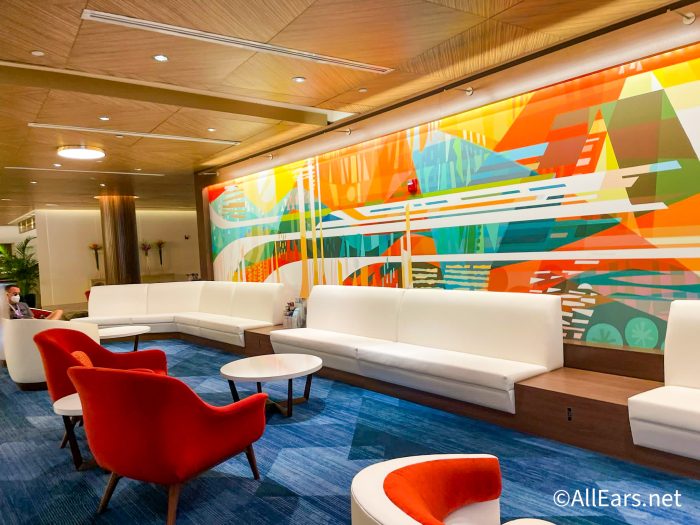 In real estate, you'll hear that the top priority is location, location, location! And boy does this hotel have a GREAT location. It's literally a 5-minute walk away from Magic Kingdomwhich means you can be out the door of your hotel room and at the gates of Magic Kingdom in no time at all. And you don't even have to wait for a bus!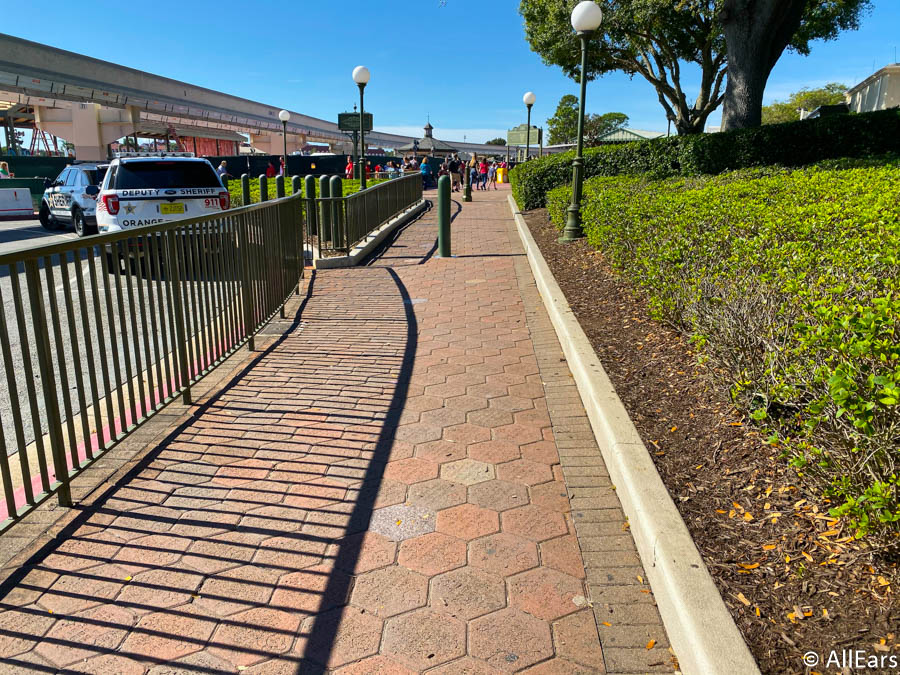 But if you do decide to take advantage of some Disney transportation, this hotel has one of the most unique ways to do it, because the Monorail literally runs through the hotel. No, not in front of it. THROUGH it.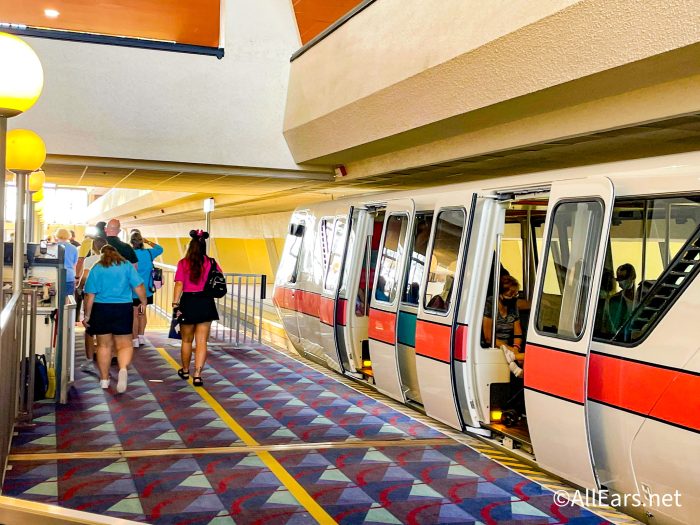 You can board the Monorail to get to Magic Kingdom (if you didn't want to walk), EPCOT, or any of the other Monorail resorts.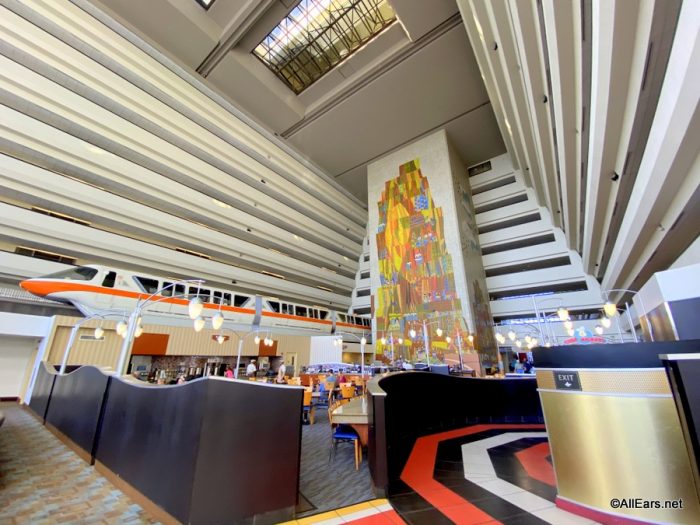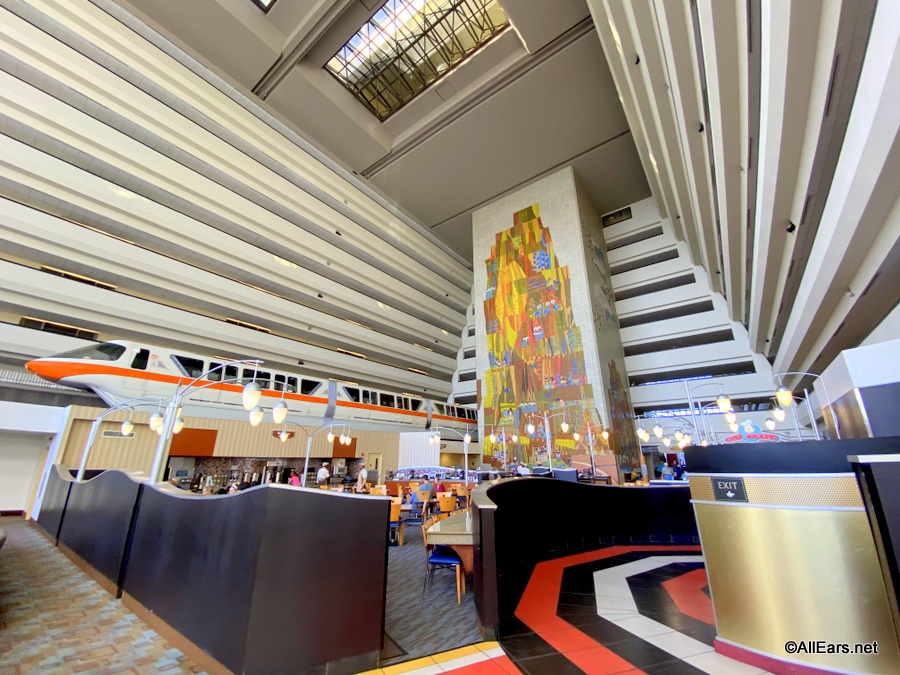 And that Monorail means you're just a short ride away from Disney's Polynesian Village Resort and Disney's Grand Floridian Resort, which both have some great amenities and amazing restaurants of their own.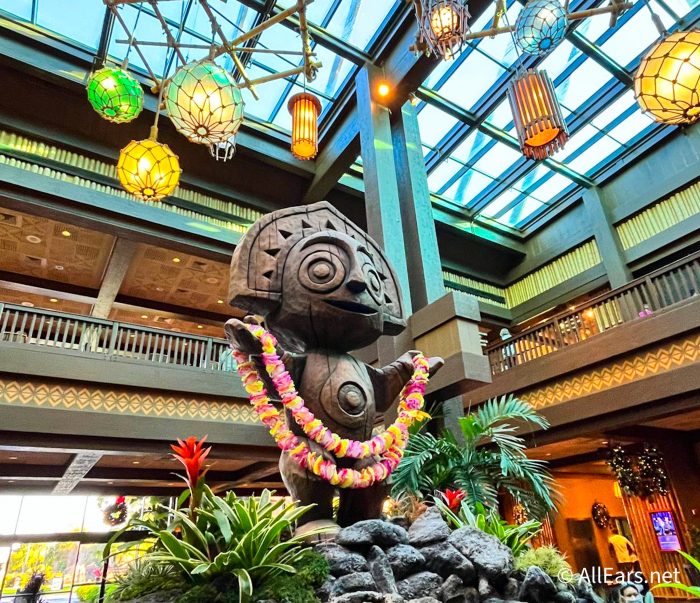 You don't even have to leave the Contemporary for great dining, though. The NEW Steakhouse 71 has quickly become one of our favorite restaurants in all of Disney World (that Stack Burger is 🤤). And California Grill (located at the top of this hotel) is an iconic location that's known for amazing fireworks views if you can book a reservation later in the evening.
And several of the rooms at this hotel were recently re-designed with a new one Incredibles theme! So even though it's a high-end hotel, you can still be immersed in Disney theming.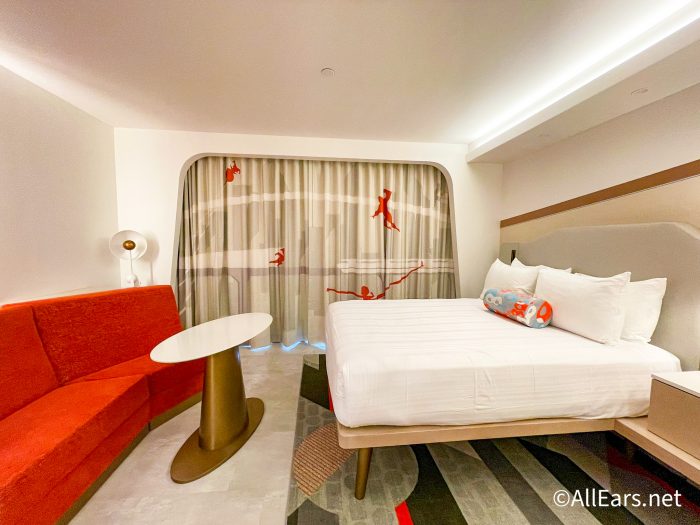 Rooms here range from standard rooms starting at around $454 per night all the way up to deluxe suites, which can get up to $4,067 per night during peak times.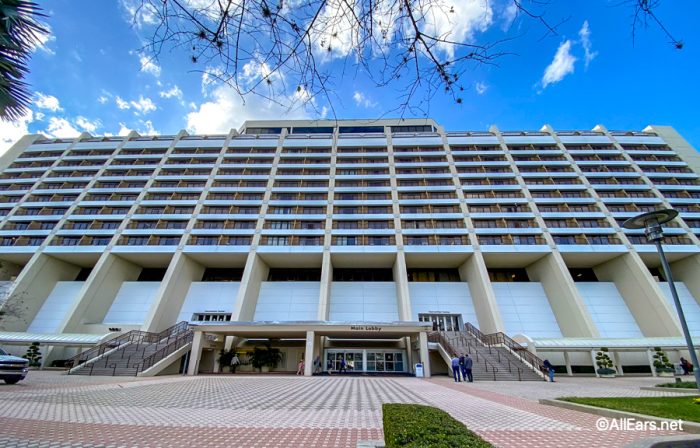 When it comes to location, dining, and transportation options, the contemporary is one of the top choices out there. It's a truly classic hotel, and you just can't beat that short walk to Magic Kingdom!
Click here to learn more about Disney's Contemporary Resort.
Honorable Mention Deluxe Resorts
We stand by our choice of the Contemporary as the Deluxe Disney World hotel with the best perks, but we'd be remiss if we didn't note a couple of great honorable mentions here. Another amazing Deluxe hotel is Disney's Animal Kingdom Lodgewhich is one of the best options for dining and views.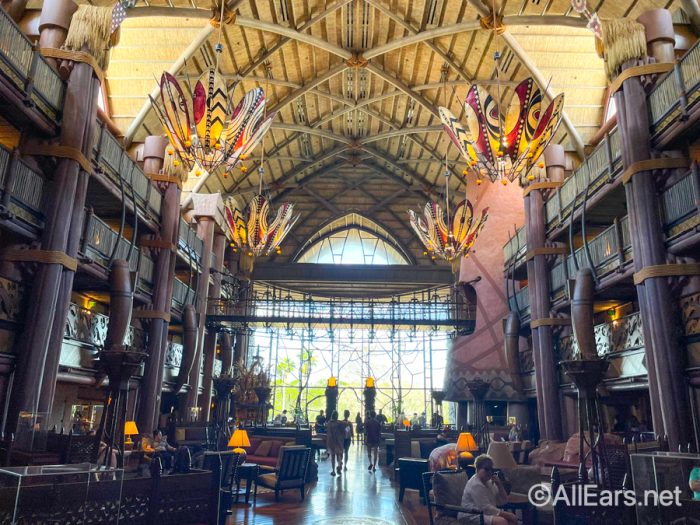 In terms of dining, this resort has three of our favorite restaurants: Jiko — The Cooking Place (with the delicious Oak-Grilled Filet Mignon), Boma — Flavors of Africa, and Sanaa. All three have incredible dishes and more unique options than you'll find at most Disney restaurants.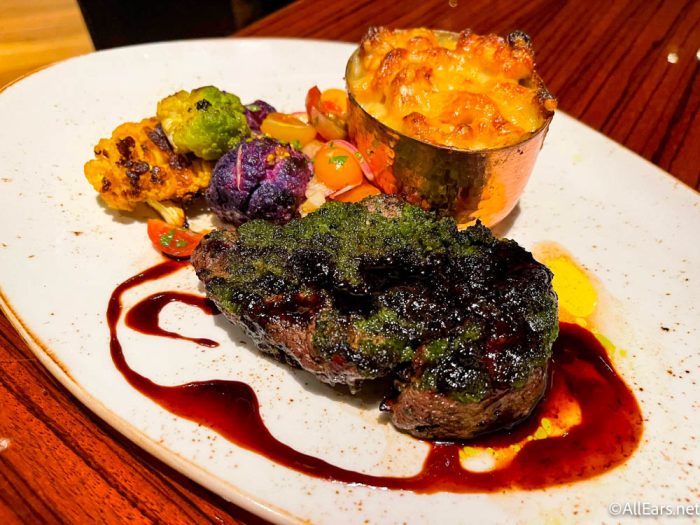 And the best thing about Animal Kingdom Lodge is that it literally has its own savanna! You can book rooms with a savanna view, meaning that when you step out onto your balcony in the morning, you might be greeted by giraffes, zebras, and other animals.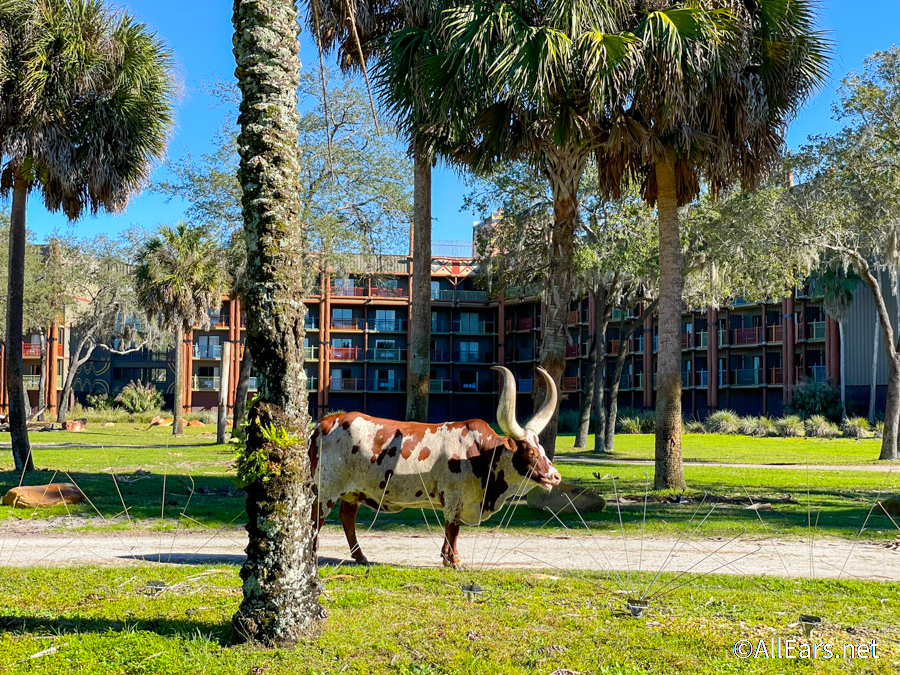 We just couldn't give this hotel the title because it doesn't have a great location. It's located near Animal Kingdom of course, which means it's further away from the other 3 parks. And the only options for transportation here are Disney buses, which can take a long time to arrive due to the distance.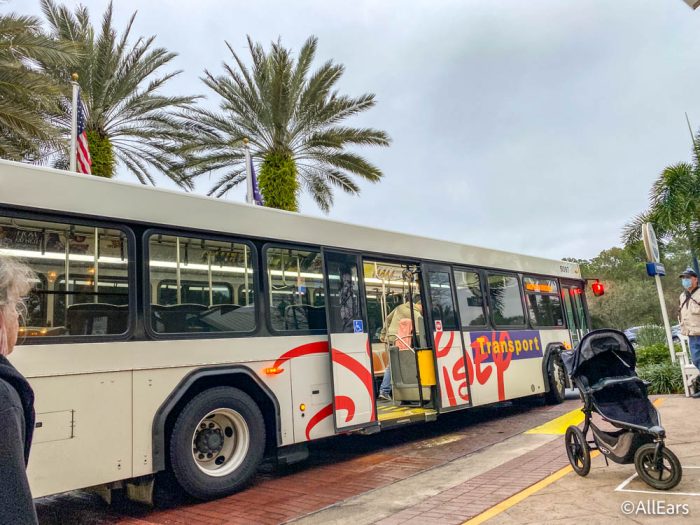 We also wanted to mention Disney's BoardWalk Inn, which is an awesome choice for EPCOT fans! This hotel is located within walking distance of EPCOT's International Gateway entrance, so you're never far from the delicious eats and drinks of EPCOT's World Showcase.
And it's also located within walking distance of Disney's Hollywood Studios if you're up for a longer stroll.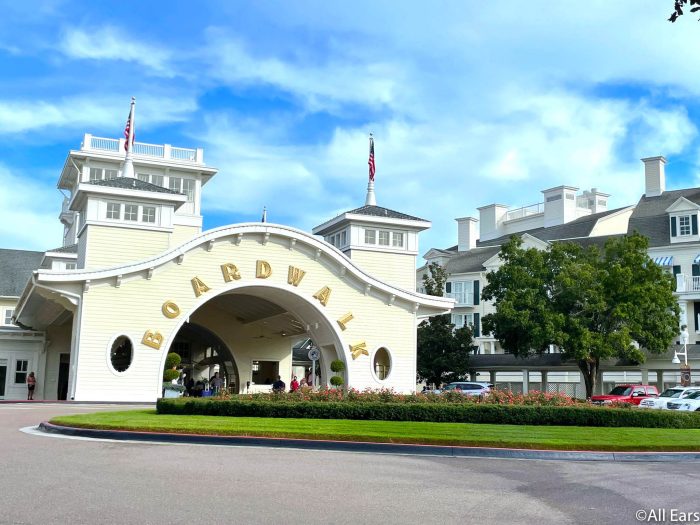 But even at the hotel itself, you'll find a LOT of dining options and nightlife activities on the BoardWalk! There's a dance hall, an upscale Italian restaurant, a magic-themed bar, a dueling piano bar, a pizza window, and more. And there are NEW restaurants coming to this hotel soon as well!
Click here to learn more about the updates coming to Disney's BoardWalk Inn.
Hopefully that helps as you're making the decision on which Disney World hotel you should book for your upcoming trip! Keep following AllEars, and we'll let you know about all the latest Disney news, along with more planning tips.
See our definitive ranking of Disney World's most expensive hotels.
Join the AllEars.net Newsletter to get the free Cheat Sheet for Disney's Monorail resorts: Grand Floridian, Polynesian, and Contemporary! Click here to get started!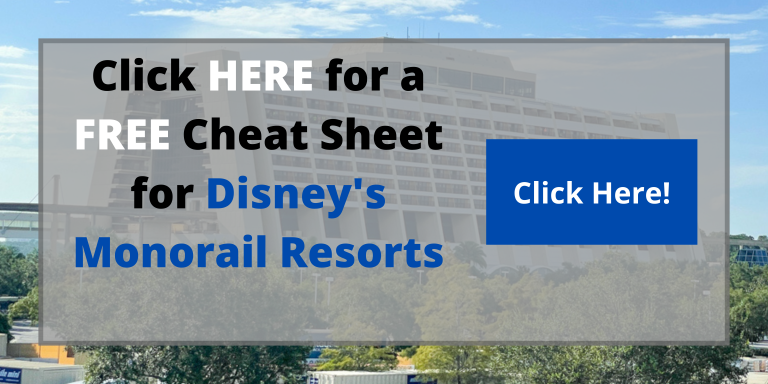 Which Disney World hotel is your favorite? Let us know in the comments!