BIG changes are coming to Disney's BoardWalk Inn! We're expecting some major renovations to the lobby, updates to the rooms, and a few NEW restaurants along the BoardWalk.
One of the new restaurants that we're most excited about is The Cake Bake Shop by Gwendolyn Rogers, which should open at this hotel sometime next year. Today, we're taking a peek at what the menu and prices could look like at this restaurant and bakery. Here's a hint: There's a lot more to this spot than just cake!
Right now, The Cake Bake Shop has two locations, both in Indiana. One is in Broad Ripple Village, and the other can be found in the Carmel City Center. We looked at the menus for both of these spots to see what we might find when the location at Disney's BoardWalk Inn opens next year.
Each of the locations has its own menu, but they share many similar features and offerings. Because the menu at The Cake Bake Shop in Carmel, IN, included a wider variety of choices, we'll be focusing on that one for this post. But we'll note some of the differences between the two menus to highlight how the Disney World location could be different as well.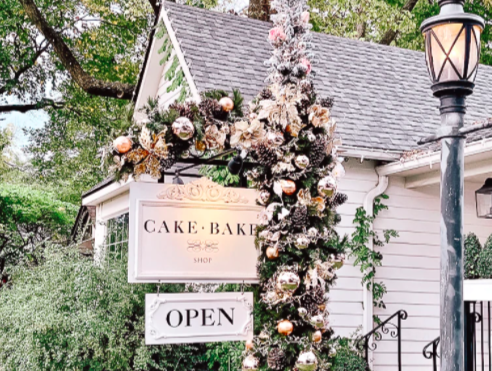 You have noticed that Disney announced The Cake Bake Shop will be both a sit-down restaurant AND a bakery might. So let's check out the savory menu first to see what we might be able to order when it opens!
Savory Menu
On the savory menu at The Cake Bake Shop, you'll find a wide variety of dishes, but they share a theme of fresh ingredients, light flavors, and luxurious-sounding combinations. Keep in mind that this is the menu at other Cake Bake Shop locations. The menu and prices for the Disney World location have not been released yet.
The Carmel location starts off with some Hors D'oevures, which are not available at the Broad Ripple Village location.

This menu lists appetizer-style items like Truffle Frites, Sliders, Crab Cakes, and a Charcuterie Board. The prices generally range from $14 to $29 per item, although that Charcuterie Board will set you back $60.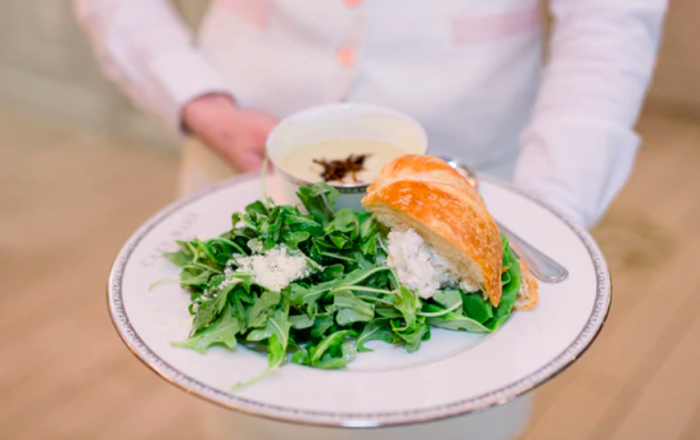 There are also a variety of salad and quiche options, including choices like a Greek Goddess Cobb Salade, a Warm Goat Cheese Salade, and Broccoli Quiche. Most of the salads cost between $16 and $20, except for the Crab Nicoise Salade, which is $36. A slice of quiche costs $17.
Entrées include some more robust meals, although a few of them cost about the same as the lighter options on the other menus.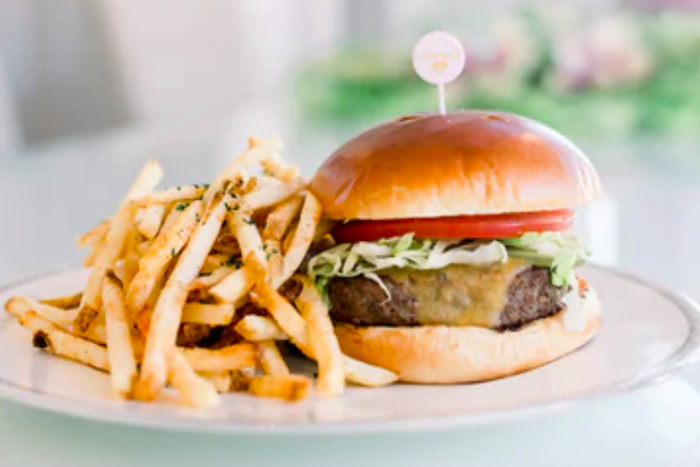 You can choose from Roasted Salmon, Crab Cakes, or an Angel Hair Pasta dish, or opt for a more familiar choice in the Classic Burger with French Fries. These range in price from $18 to $48.

And if you're looking for a quick lunch or brunch, you may want to check out the soups and sandwiches. This menu has some choices like a French Ham and Brie Sandwich, a New Orleans Shrimp Po'Boy (not available at the Broad Ripple Village location), and a Croque Monsieur.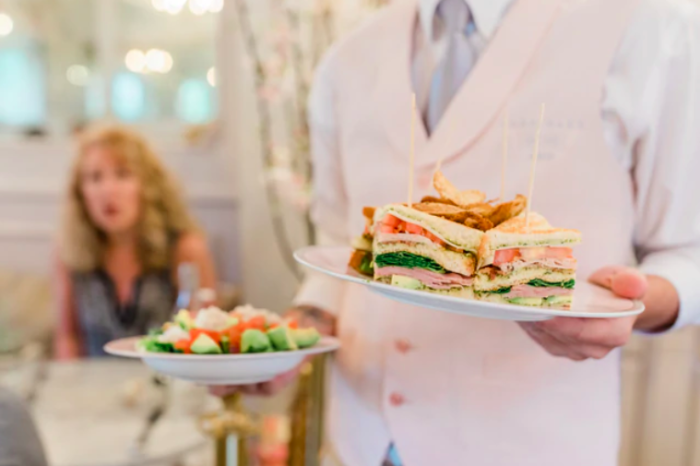 Available soups include French Onion Soupe and Chicken Velvet Soupe. The soups cost between $9 and $16and the sandwiches range in price from $18 to $35.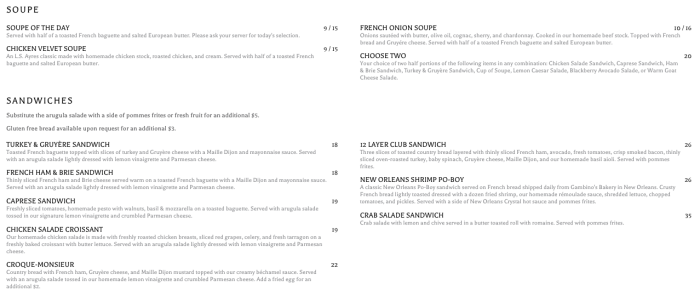 There are also several options for sides (including classics like french fries, veggies, and fresh fruit) as well as some kids' menu items. Kids can choose more familiar dishes like Buttered Noodles or a Ham Sandwich, or they can try out a more adventurous flavor in the Salmon Sliders. Sides cost anywhere from $5 to $10and kids' meals cost between $12 and $16.

So if the Disney World location for The Cake Bake Shop is similar to this one, we're expecting to see a pretty wide variety of options and prices for savory dishes. You can pop in for a quick (and relatively cheap) cup of soup, or stay longer and splurge a little with a $60 Charcuterie Board and $48 Crab Cakes.
But when you look at the website and photos for The Cake Bake Shop online, what really sticks out is the dessert! Let's take a look at the sweeter options we might find on the menu.
Dessert menu
Of course, the menus at both existing locations had Plenty of choices for cake!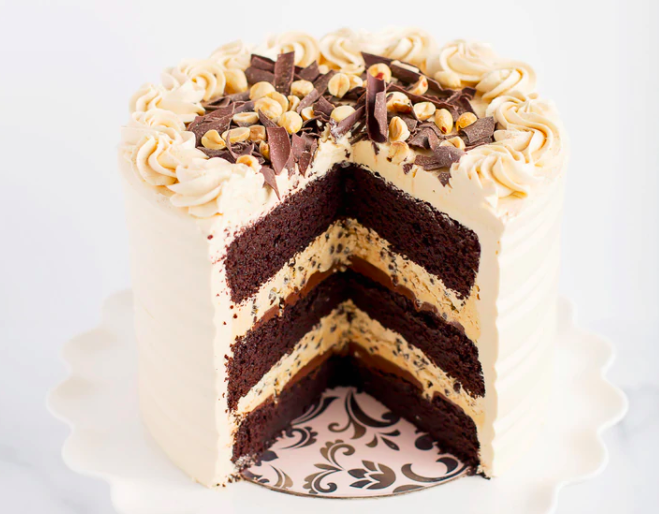 Some of the flavors include Gwendolyn's Famous Earl's Court Chocolate Cake, a Carrot Cake, a Millionaire Cake, a Red Velvet Cake, and more.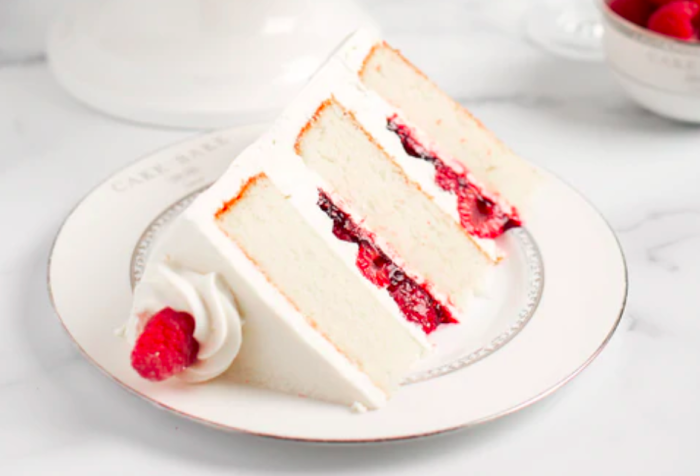 At both locations, a slice of cake costs between $15 and $17 eachso we're expecting similar prices when the Disney World location opens.
There are more options available, though, if you're not in the market for decadent cake slices. You can choose from a selection of pies, including a Key Lime Pie or an Apple Crumble Pie.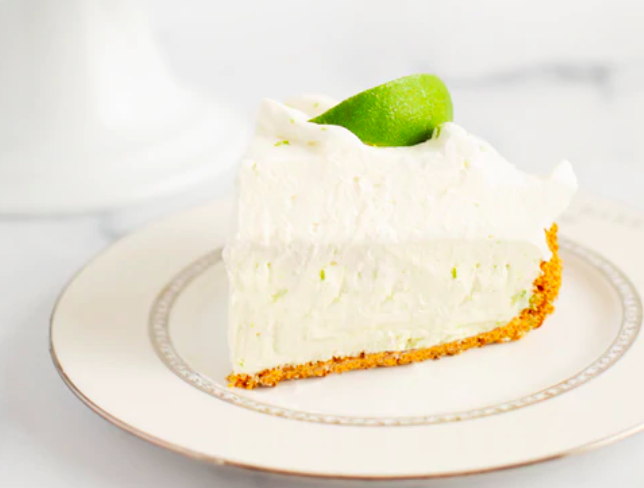 Or opt for a slice of cheesecake, which comes in a couple of different fruit flavors. Some cookies and bars are also available, like a Chocolate Chip Cookie, a Brownie, or a Lemon Bar.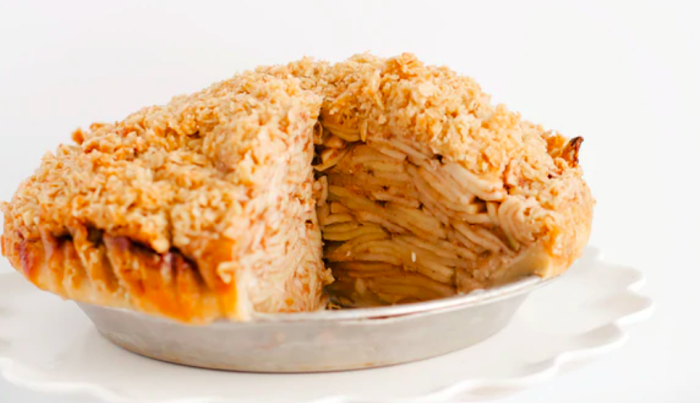 The prices for these options range from $12 to $16 for pie and cheesecake other $6 to $11 for cookies and bars.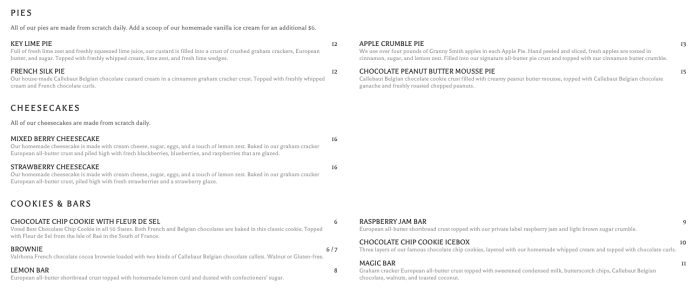 Rounding out the dessert menu at the Carmel location is a few French pastries and some ice cream options! Spring Macarons are only $4 eachor you can try the more deluxe-sounding Marie Antoinette pastry for $12. Ice cream choices range from a $6 single scoop all the way up to a $38 million dollar sundae. Will this sundae be able to compete with the famous giant sundae already available in Disney World? We'll have to wait and see!

Since Disney announced this shop as a restaurant and bakery, we're expecting that the dessert menu will be available as part of the sit-down experience and as a takeaway bakery. But we'll have to wait for more details from Disney to see how the menus will work when this shop opens.
The Cake Bake Shop locations in Indiana also boasted a pretty extensive drinks menu, including cocktails, mocktails, wines, and even some hot chocolate!
Drinks menu
At the Carmel location in Indiana, you can get a wide variety of cocktails. The drinks menu at Broad Ripple Village was more limited, but they still had a pretty good selection of cocktails and a few wines.
As far as cocktails go, there are choices for Champagne Cocktails, Signature Cocktails, and Classic Cocktails on the menu, ranging in price from $15 to $22 per drink.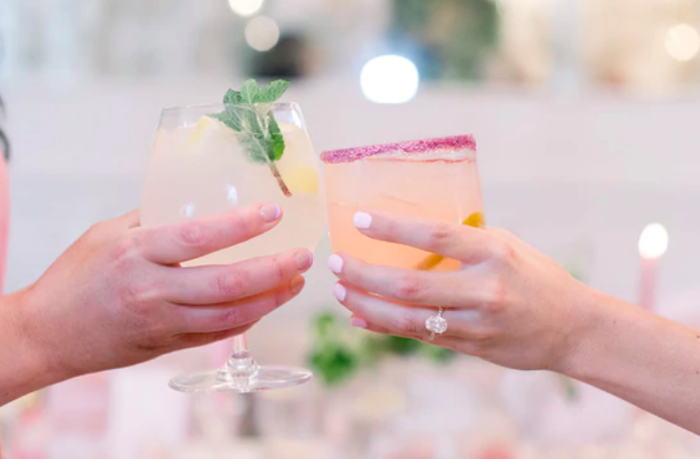 Some of the signature options include Gwendolyn's Famous Cosmopolitan and the Cake Bake Shop Shake Up.

The extensive wine list at the Carmel location includes Sparkling, Rosé, White, and Red wineswhich start at $15 for a glass of Saint-Hilaire Brut and go all the way up to $365 for a bottle of Dom Pérignon.
Like the savory menu options, this menu seems to have a little something for everyone. If you're celebrating a big occasion, you can get a very fancy bottle of champagne. Or, if the occasion is just a simple night out, you might opt ​​for a more affordable glass.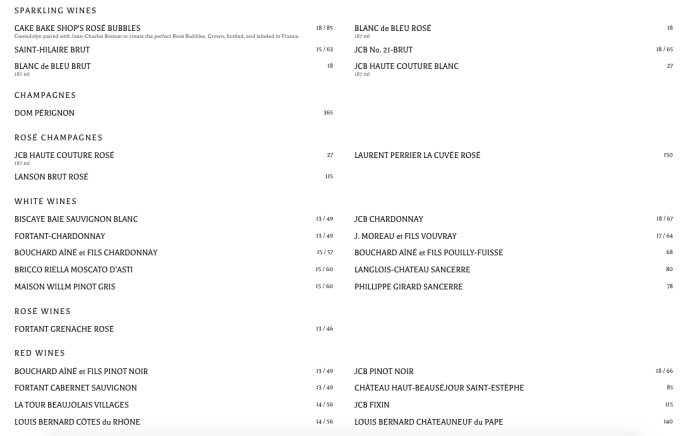 For those who aren't drinking alcohol, there are a few mocktail options like the Petunia Punch or Sparkling Lavender Lemonade. And kids will probably love the milk and hot chocolate options, like the Unicorn Hot Chocolate, which is topped with confetti sprinkles! These drinks range in price from $4 to $8.
And rounding out the drinks menu is a selection of coffee, espresso, and tea options. The coffee — with options like a French Roast or Cafe Mocha — ranges in price from $5 to $8and the tea (served in a pot that can serve 2-3 guests) costs $14.

And speaking of tea, Disney announced that the Afternoon Tea Service (which is available at the Carmel location in Indiana) would be featured at the BoardWalk location!
Afternoon tea menu
Afternoon Tea is a special event that you can purchase separately. It includes a variety of snacks, like finger sandwiches and scones, and a selection of mini desserts. Of course, it comes with tea (or hot chocolate, for the children's version), and you can choose to add on champagne for an extra $15.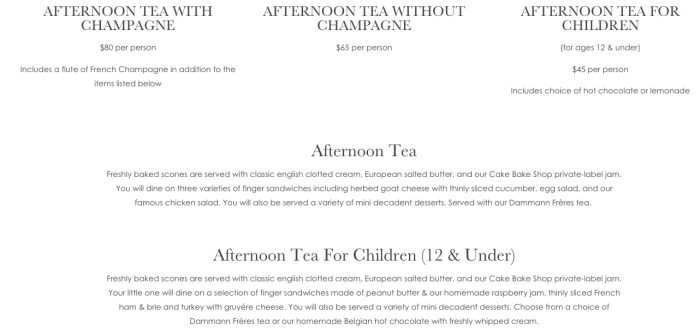 At the Carmel location, the experience costs $65 per person without champagne, $80 with champagne, and $45 for children.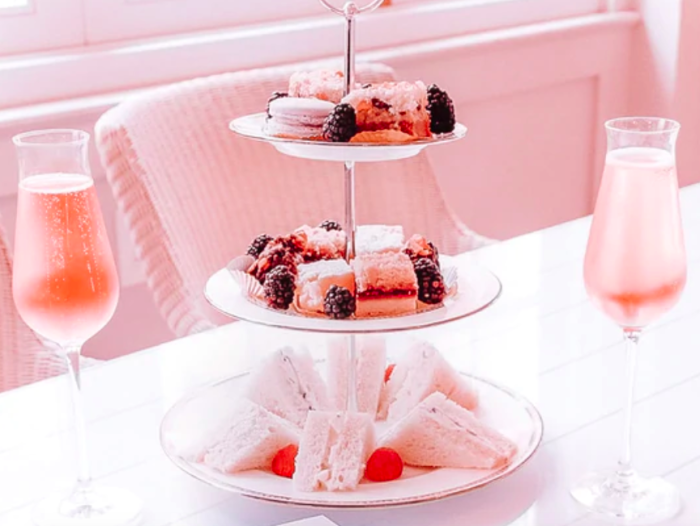 And that wraps up our look at the potential menu and prices for The Cake Bake Shop, which is expected to open at Disney's BoardWalk Inn sometime in 2023! Remember that the menus and prices are from the Carmel, Indiana, location, and Disney hasn't released the menu for the BoardWalk location yet. So it's possible that we'll see different items, updated prices, or even a completely different menu when the shop opens at Disney World.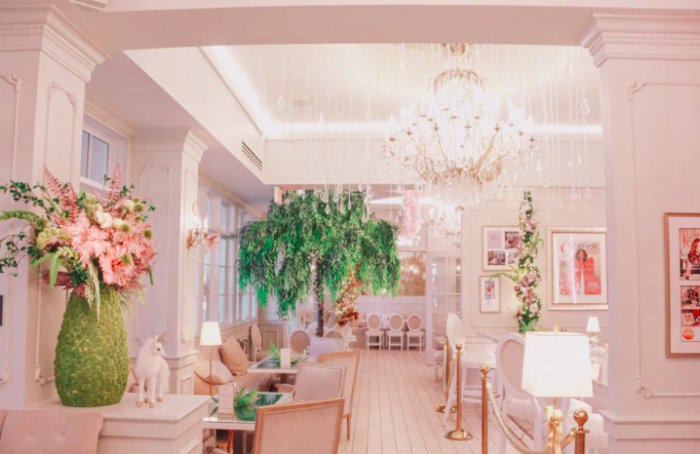 Keep following AllEars for more of the latest news as you plan your upcoming Disney vacation!
Click here to learn more about the BIG changes coming to Disney's BoardWalk Inn.
Join the AllEars.net Newsletter to get the free list of the 10 Best Secrets of Disney World! Click here to get started!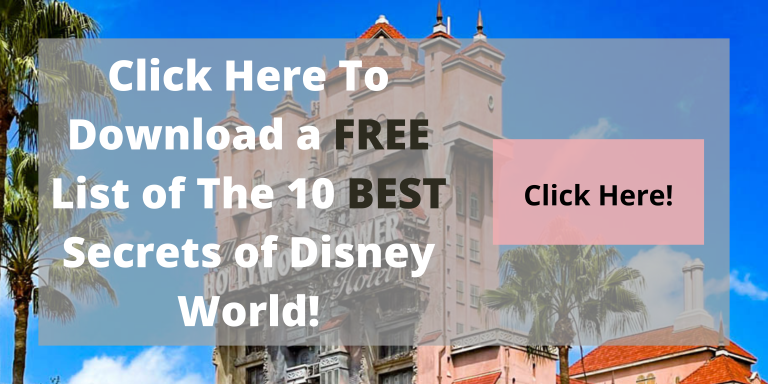 What would you order from The Cake Bake Shop? Let us know in the comments!