Disney is constantly introducing new tech into the parks!
We've seen new ways to enter the parks (looking at you, MagicMobile), new additions to the My Disney Experience app, and of course, lots of new tech on the latest Disney rides and attractions. But one of the most exciting tech developments that are coming up soon is the release of MagicBand+…and today we're sharing EVERYTHING we know about the new band!
what is it
We first learned about the new MagicBand+ during the 50th Anniversary celebration at Walt Disney World, where we found out that they would have all the features of a regular MagicBand, but with the addition of new interactive elements!
That means you'll be able to use these bands to not only enter the park, but also open your Disney World hotel room, pay for purchases in the parks (if you're staying onsite and you have that feature set up), and scan in at Lightning Lanes…BUT you'll also get to use some unique features inside the parks that only guests with a MagicBand+ can access! (But more on that in a minute.)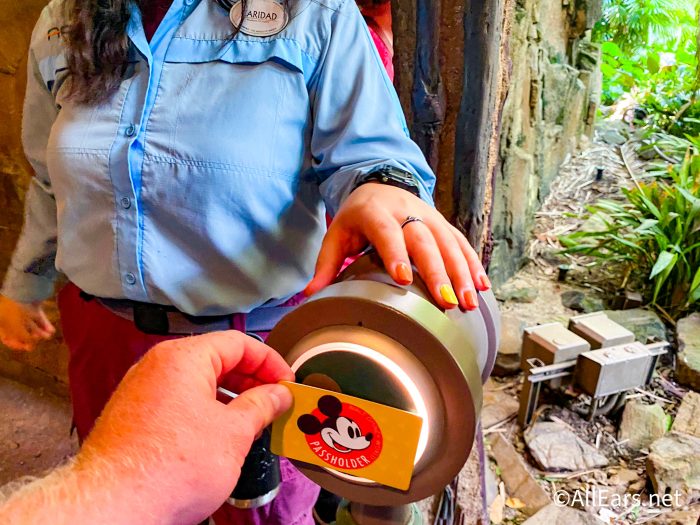 When Will It Launch?
When we first found out about these bands, we were told that they would launch in 2022. Disney has continued to keep that timeline in subsequent announcements, even saying "later this year" when they shared a new MagicBand+ design in April.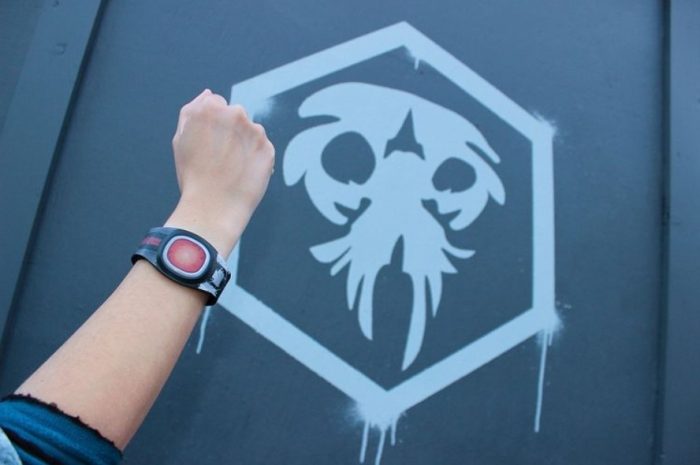 On May 1st, we spotted a few MagicBand+ designs at World of Disney in Disney Springs. However, we quickly learned that this was an accidental launch (they weren't supposed to be put out on the shelves yet), and those that had been released sold out rather quickly. When we tried to activate the band, it was having some connection issues, and Guest Relations confirmed that they weren't ready for launch yet. Since then, Disney hasn't made any official announcements on when the bands might be available.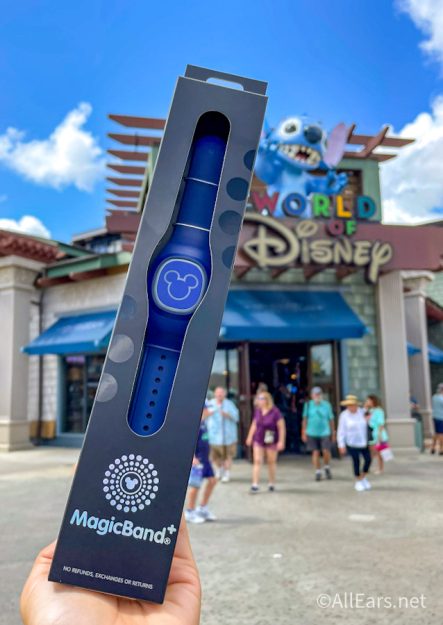 What Will It Do?
So what special features are included? So far, Disney has revealed a few details, and they sound pretty exciting! First of all, it was revealed back in November that the bands would light up with special effects during nighttime spectaculars and allow guests to interact with the Disney Fab 50 golden character statues around the parks.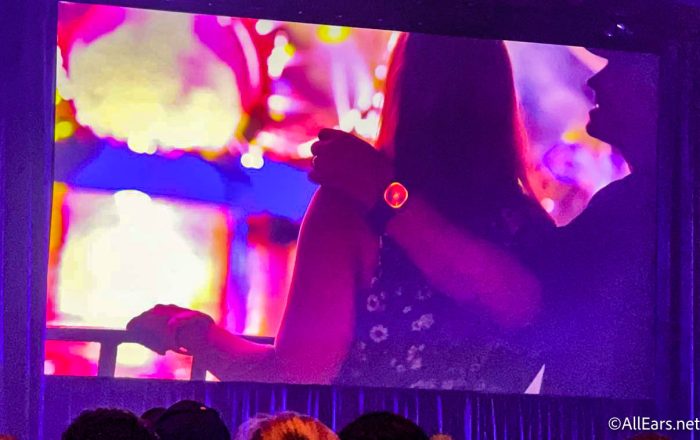 But when we got the chance to purchase one of the bands, we also learned that it will work alongside Amazon Alexa — does that mean it could be compatible with the Hey Disney! feature coming to Disney World hotel rooms this year? We'll have to see!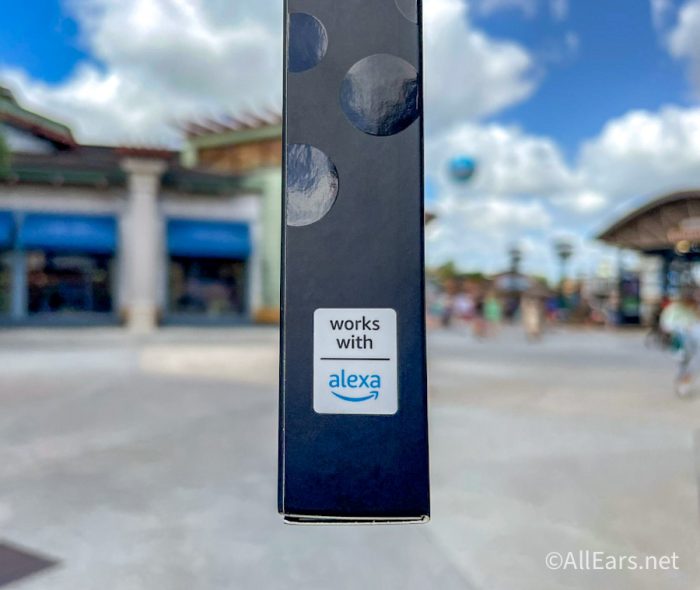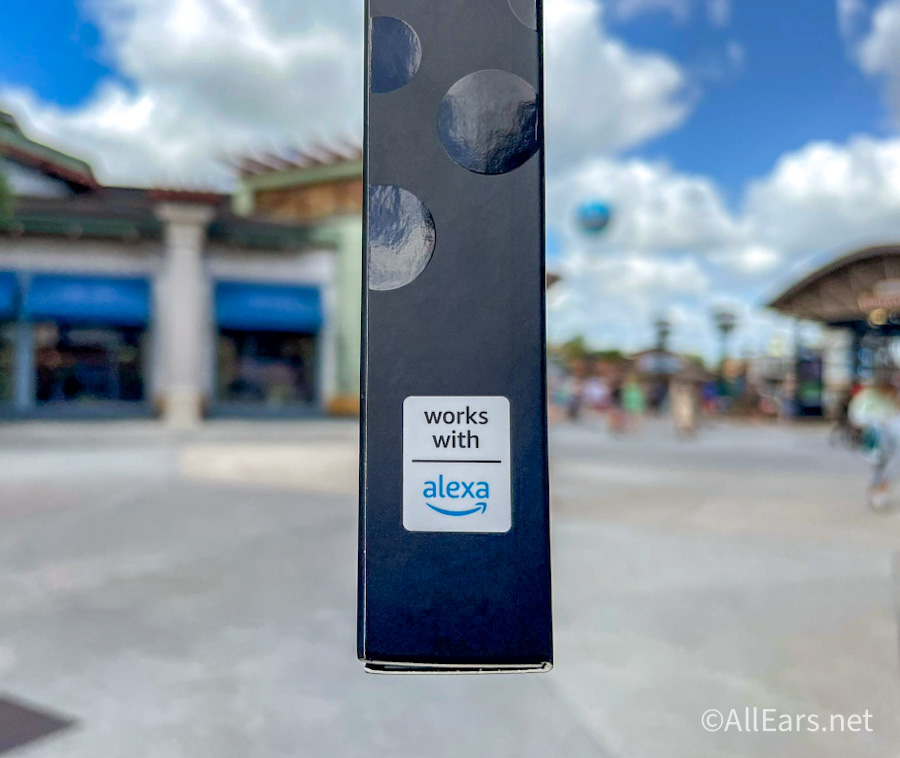 Once the MagicBand+ officially launches, we'll learn more about these features. There's a QR code on the back of the box that shares all the details on how it works, but since the bands were released early, the site isn't operational yet.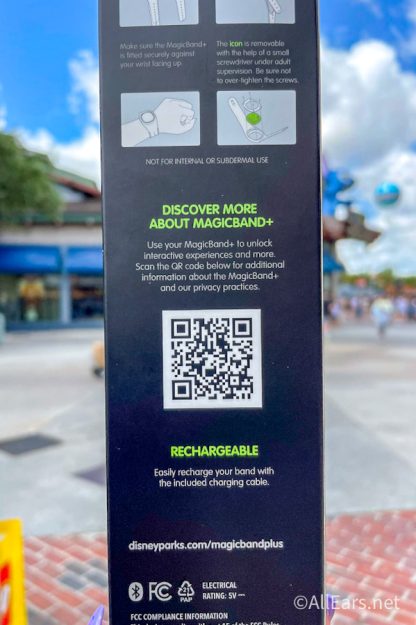 How Much Will It Cost?
When we picked up our plain, solid-colored band at World of Disney, it was $29.99. Now, it's possible that this price was incorrect since they weren't supposed to be on the shelves yet, so don't count on them to be the same when they are actually released.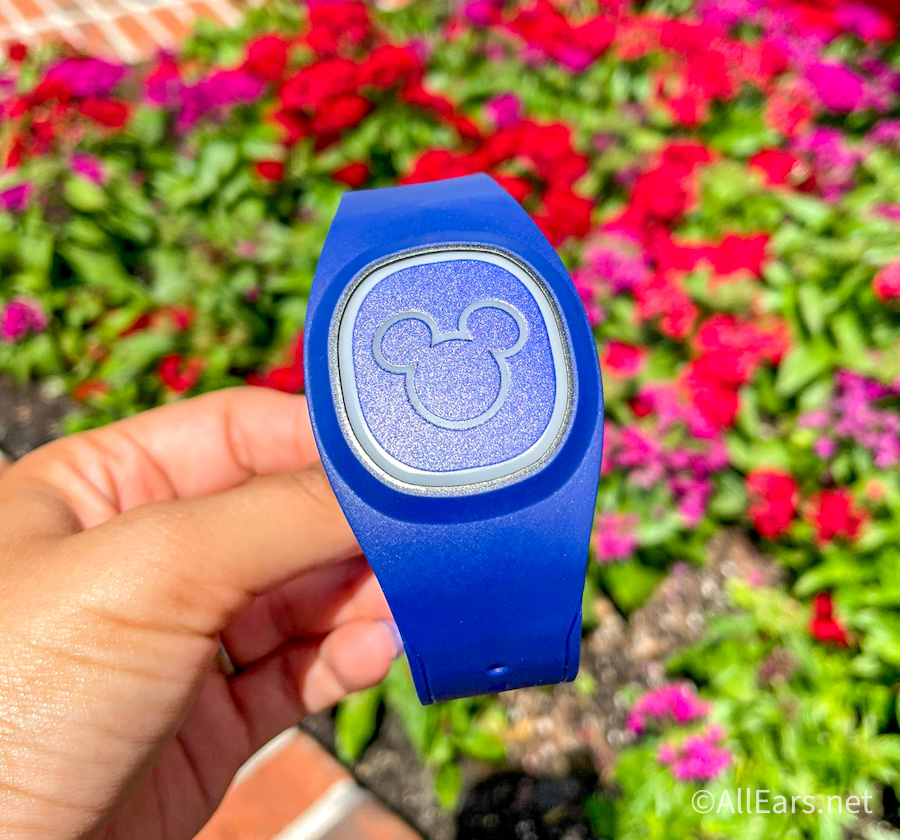 However, it's likely that you can still expect the other "special" designs that we've seen to be more expensive than those basic bands. A few months back, Disney shared a peek at some of the other looks available, and if they're anything like regular MagicBands, the unique designs will cost more than the solid colors.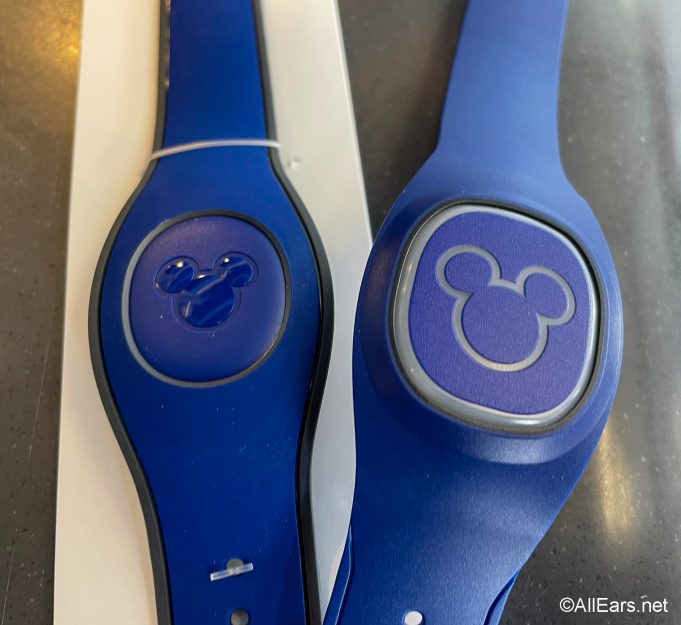 What Will It Look Like?
And speaking of looks, what do they look like? Well, they're a similar shape to the regular MagicBands, except they're larger and a little boxier. There's a center puck that's removable (just like the regular bands), and you've still got that classic Mickey design.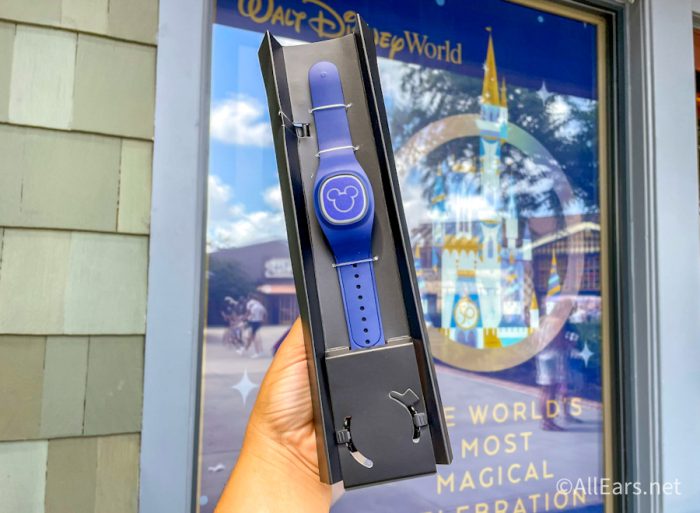 There's also a ring of lights around the outside edge of the puck that lights up green when the band is turned on. We're definitely excited to see how the lights change colors when the band is in use!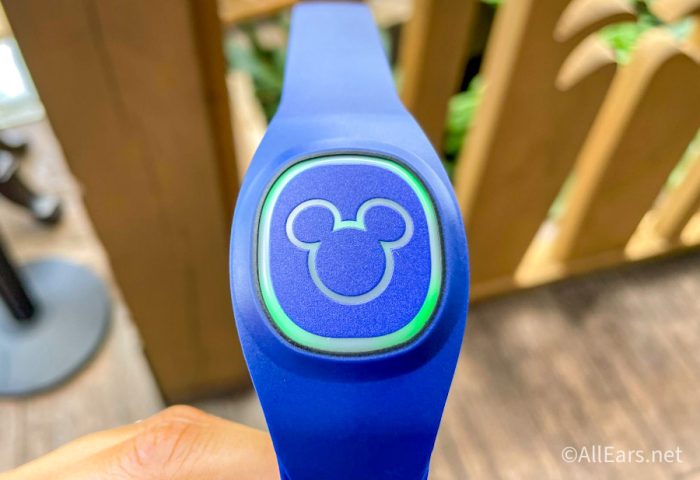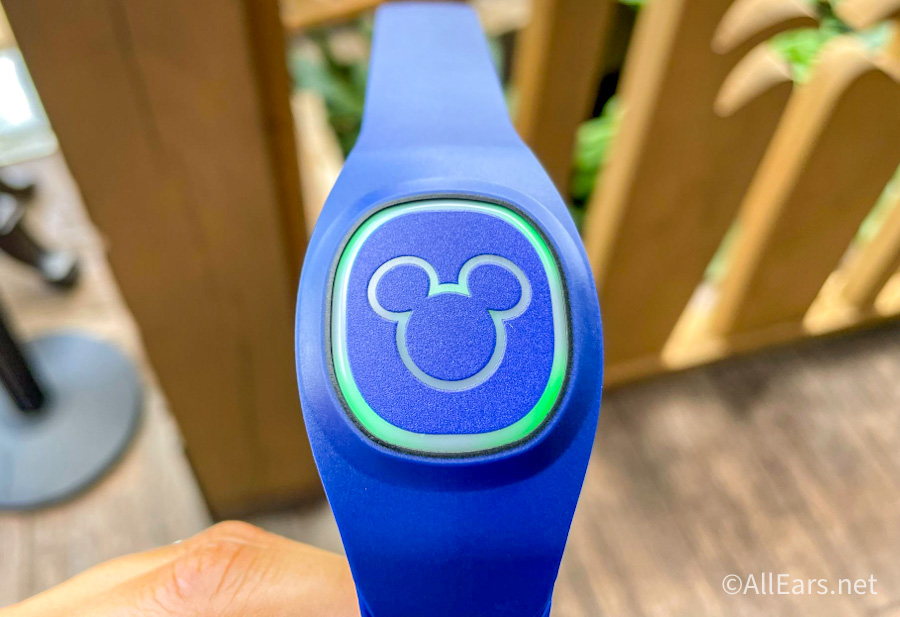 Oh, and since this new item will premiere at both Disney World and Disneyland Resort (which is the first MagicBand to ever be available at Disneyland Resort), you'll find unique designs on each coast!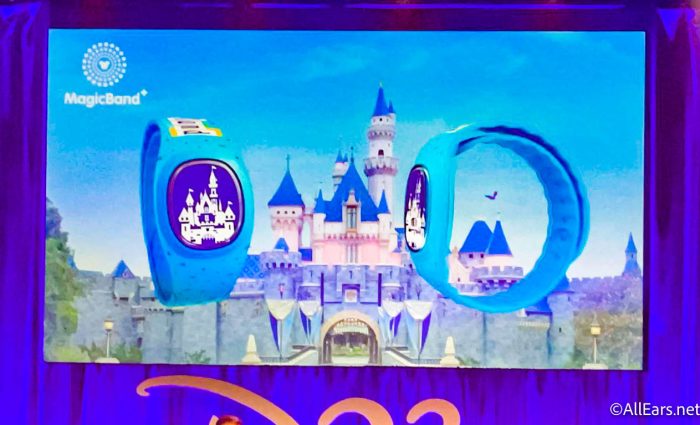 We'll make sure to give you any more details on MagicBand+ once it's released for real! Until then, stay tuned to AllEars for the latest news from the Disney parks and beyond!
Click Here for 7 Big Changes Coming to Disney World in 2022!
Join the AllEars.net Newsletter to get the free list of 50 Ways to Celebrate Disney World's 50th Anniversary! Click here to get started!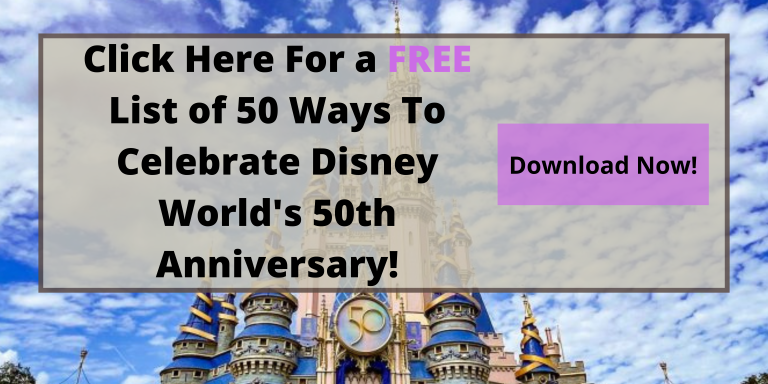 Will you be buying a MagicBand+ when they're released? Tell us in the comments!