Disney World made a BOLD choice with the new Starwars: Galactic Starcruiser hotel, and no, we're not talking about that $5,000+ price tag.
For the most part, there's something for everyone at Disney World. Love traveling? Head to EPCOT's World Showcase. Pixar fans? Try visiting Toy Story Land. Obsessed with Disney princesses? Fantasyland is made for you. But when Disney created an entire experience based only on Starwarsthey broke out of the "something for everyone" and entered a new land of potentially very niche experiences. So today we're wondering if you can still enjoy the new Starwars hotel even if you actually aren't a fan of the Starwars series. And the answer might surprise you!
We'll start out with a quick overview of this new hotel, in case you haven't been keeping up with all the latest Starcruiser news.
What Is the Star Wars Hotel?
Disney World's Starwars: Galactic Star Cruiser is really more of a cruise-type, live-action game experience than a hotel. Guests check in to the hotel and are immersed in a storyline from the Starwars universe that includes characters, themed foods, entertainment, activities, individualized experiences, and more.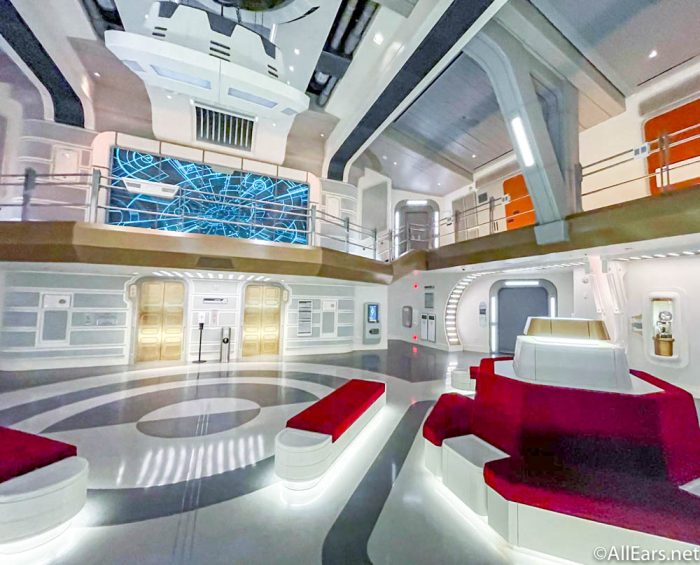 The story is that guests are boarding the Halcyon, a luxury spaceship complete with a large dining room, the Sublight Lounge, a spacious atrium, guest cabins, and many more areas to explore. The ship will cruise around the galaxy, during which time the guests on board can enjoy its many amenities and interact with different characters to aid (or thwart — it's up to you) Resistance efforts.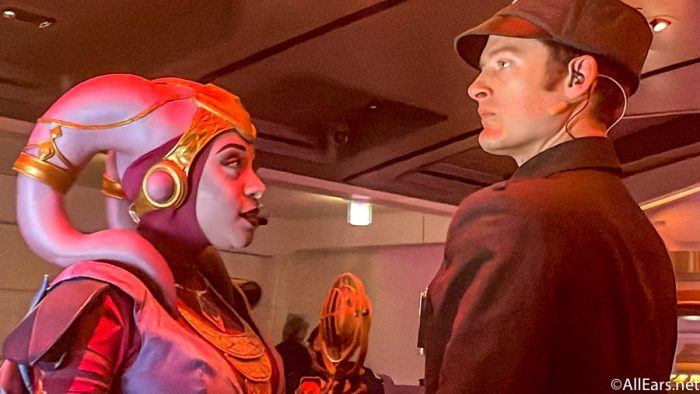 Besides an excursion to Batuu (Galaxy's Edge in Disney's Hollywood Studios), guests don't leave the hotel during their trip. It's basically 2 days and 2 nights of complete immersion inside the hotel.
To get a more complete picture of what goes on at this immersive hotel experience, check out our complete guide.
Click here to see the most comprehensive guide to Disney World's Starwars hotel.
how"Starwars-y" Is the Experience?
The Galactic Starcruiser is set within the Starwars timeline, specifically between the 8th and 9th Starwars movies (like Galaxy's Edge). That means it's part of the Rey and Kylo Ren story rather than Luke and Darth Vader.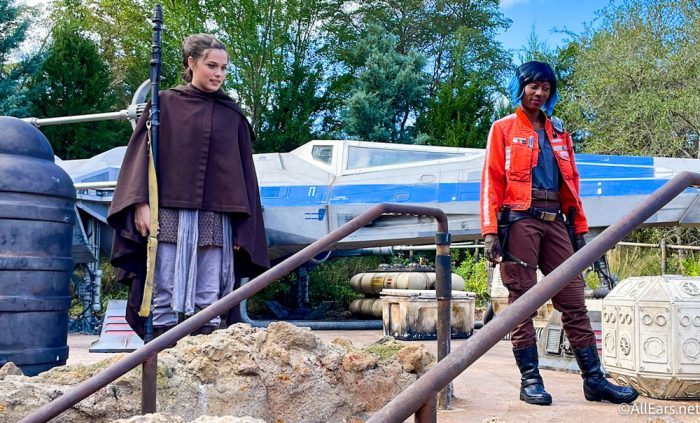 Many of the characters at this hotel are completely newand the storyline at the hotel doesn't exactly follow events already found in Starwars lore So even if you know everything there is to know about the stories, you could still be surprised by what happens on this ship.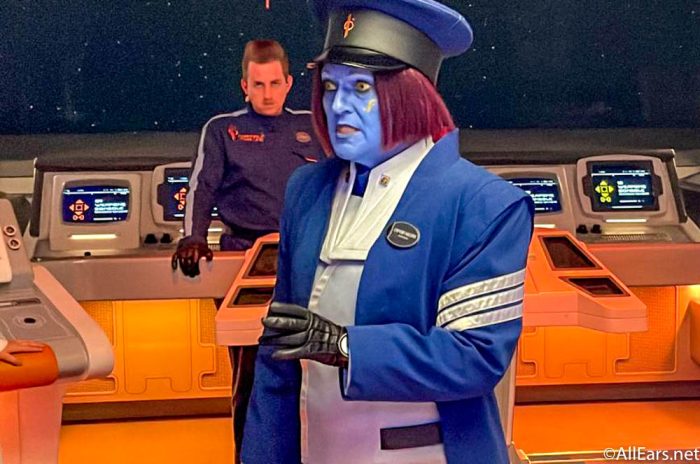 Really the experience is more about being within the Starwars galaxy rather than inside an existing story from the movies. You'll recognize some faces and locations, but there are plenty of brand-new things as well.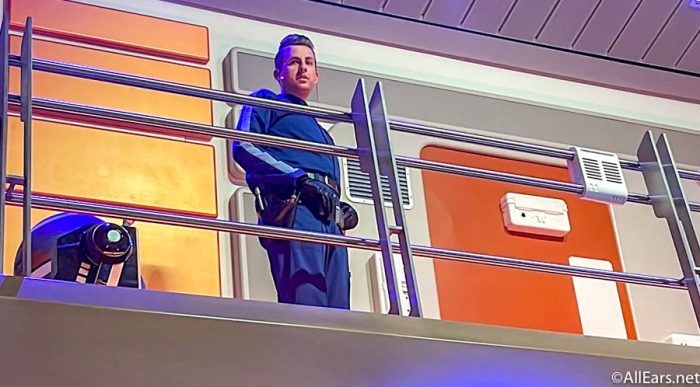 Even though the storyline isn't based on an existing story, there are some Easter eggs on the ship (and in Galaxy's Edge) that only die-hard Starwars fans want catch. For example, some of the food names and decorations are recognizable to someone who knows a lot about the galaxy far, far away.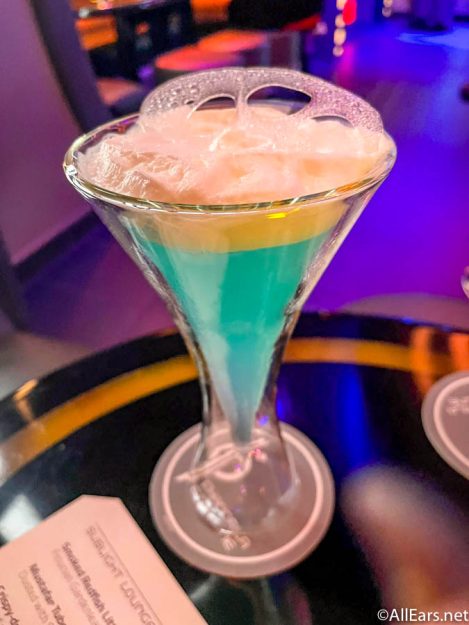 But at the same time, not recognizing those Easter eggs will probably not ruin your experience. How?Starwars-y" is the hotel? It's definitely recognizable as a Starwars-type place, but it's not so familiar that you'll feel like you're actually inside an existing movie, playing out the events you saw on film.
If I HATE StarwarsWill I Like the Hotel?
So what if you really HATE Starwars — will you like this hotel? Well, "hate" is a strong word. If you are passionately against all of the Starwars universe and characters, if seeing a lightsaber makes your blood boil and you absolutely cannot stand the idea of ​​the Force, you probably won't enjoy the Starcruiser experience.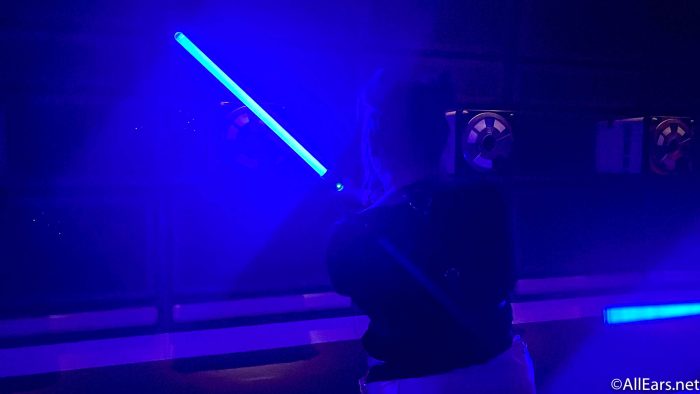 There are elements from the Starwars universe on the ship, like lightsaber training and interactions with known characters. So if you really do hate the stories a lot, then there might be a little too much of them on this ship for you to ignore.
But most people don't truly HATE Starwars. Instead, a lot of people feel pretty indifferent about it. What about them? If you don't care at all about Starwars (or even mildly dislike it), can you still have a great time?
If I Don't Care About StarwarsWill I Like the Hotel?
The short answer to this question is YES — with one condition. You've got to love fully immersive, extroverted experiences.
Disney designed this hotel for "people who love Starwars and people who love people who love Starwars." The experience is set within the galaxy far, far away, but you don't need to know much about the stories in order to understand what's happening on the ship.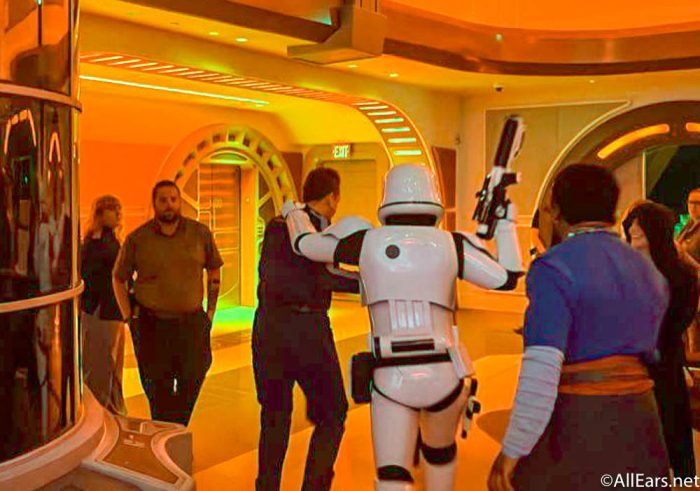 We asked an Imagineer if people who don't know squat about Starwars can understand this experience, and they told us that this is about all you have to understand in order to be able to participate fully: "Space battle. Good vs Evil." Simple enough, right?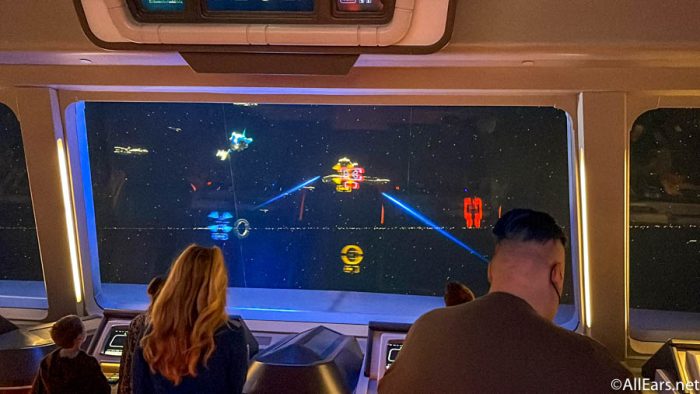 Since the imagineers pulled in a lot of new characters and an entirely new story for this hotel, everyone is truly on a level playing field. the Starwars lore experts know about as much as the novices when it comes to the events that take place on the ship. This not only keeps everyone at the same understanding when they first board the ship, but it also allows those experts to be surprised by the events that unfold.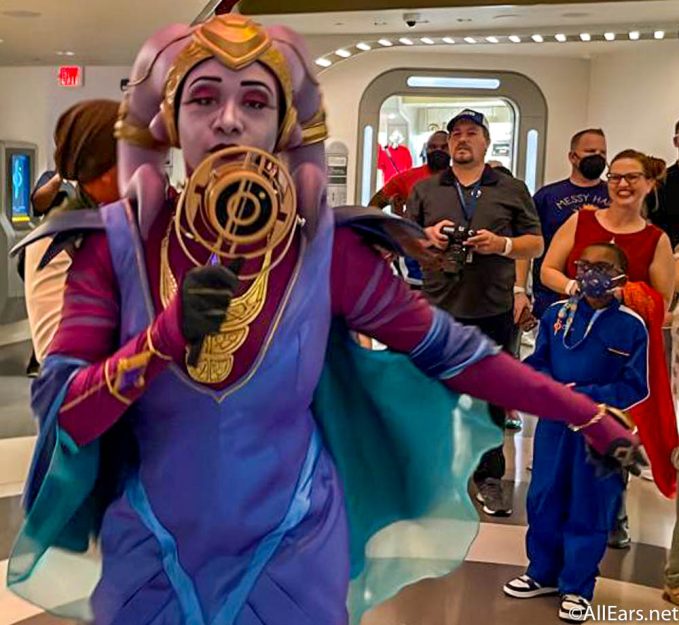 Now that we've established that you don't have to know Starwars to understand what's going on, let's talk about what's required in order for you to actually love this experience. In our opinion, there's only one major requirement: you've got to love immersive experiences.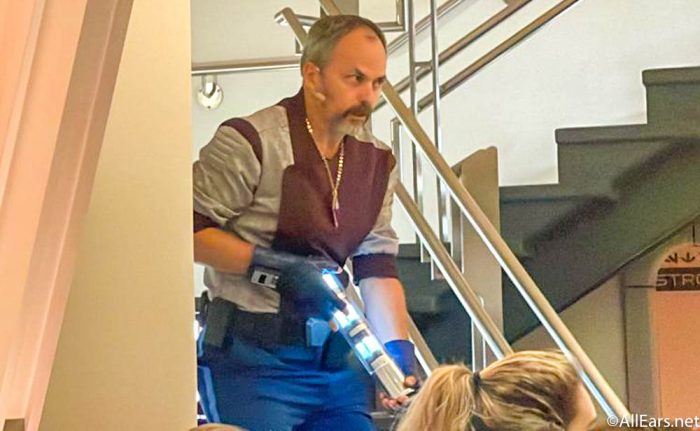 If you're really into escape rooms and murder mystery dinners, this is a dream come true. Whether you care about R2-D2 or not, we think you'll have a great time at this hotel.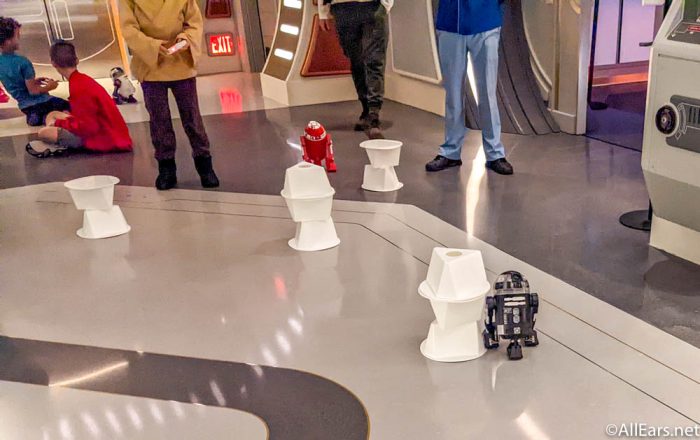 The most important thing when it comes to fully experiencing the hotel is to really jump into the story and immerse yourself in the events. If you can suspend reality and get caught up in an interactive story, there may not be a more exciting and believable experience out there.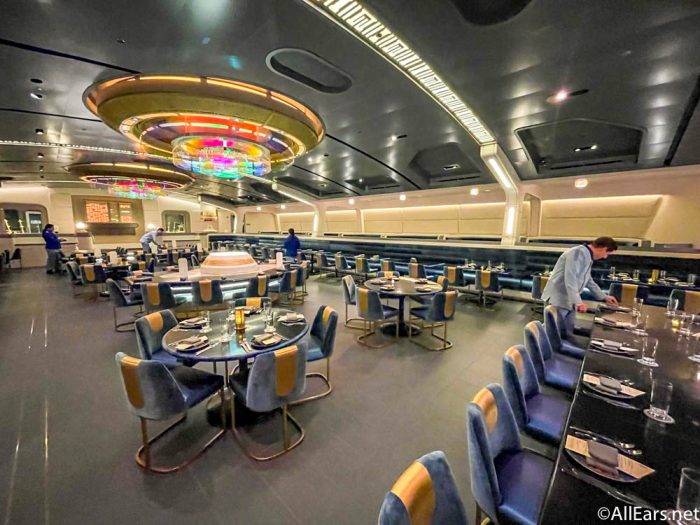 The whole Starwars Theme is really an overlay for a basic "good vs. evil" story, and that theme just adds to (or takes away from) the core experience of immersion and individual storylines.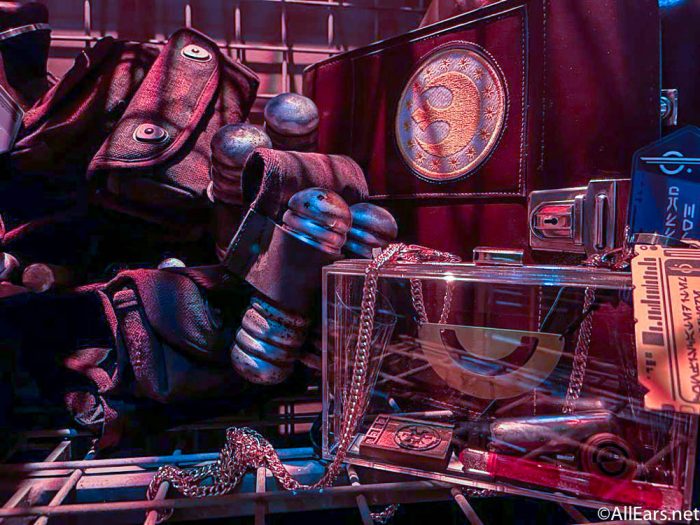 Molly said that "being a Starwars fan can enhance your enjoyment, but you need to be excited to be immersed into the GALAXY you love, not the movies you love." While die-hard fans may be disappointed by a more subtle and new storyline, those who aren't usually interested in the stories will love that they can jump right in and be part of them.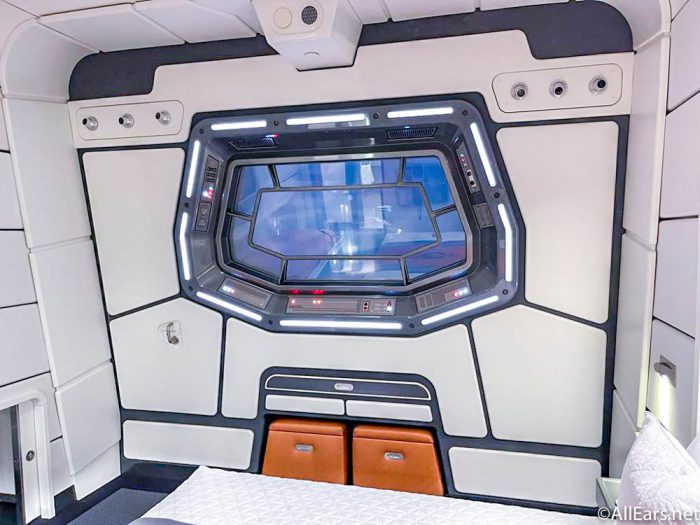 That being said, if you really don't like Starwars and don't love escape room–type activities either, this experience is probably not for you. A guest's love for immersion can overpower a lukewarm feeling about Starwarsbut a "meh" attitude towards immersion won't be enough to compensate for a strong dislike of the stories.
If I LOVE Starwars but HATE Immersive Experiences, Will I Like the Hotel?
Like we mentioned above, the Starcruiser is akin to immersive games, like escape rooms. If you don't like those kinds of experiences, you probably won't enjoy the Starwars hotel.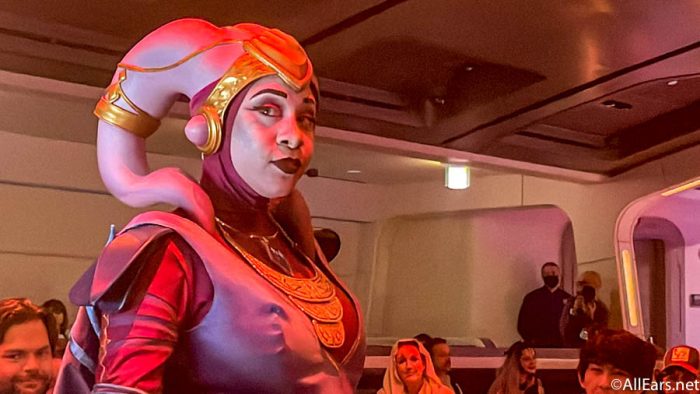 Our biggest advice for getting your money's worth and really taking advantage of your time at this hotel is to get involved and dive deep into the story. You've got to be proactive in completing missions, interacting with characters, and believing the story that's happening around you.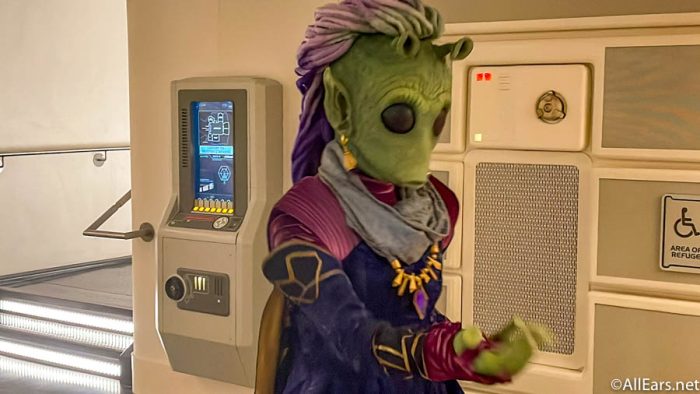 If you can't do that (or just don't enjoy doing that), this experience is just not going to be very fun. There are some specials Starwars moments for people who really love the movies (like meeting certain characters or training with a lightsaber), but even those moments probably won't be worth the price tag if you're going to be miserable for the rest of the time because you don 't like intense immersion.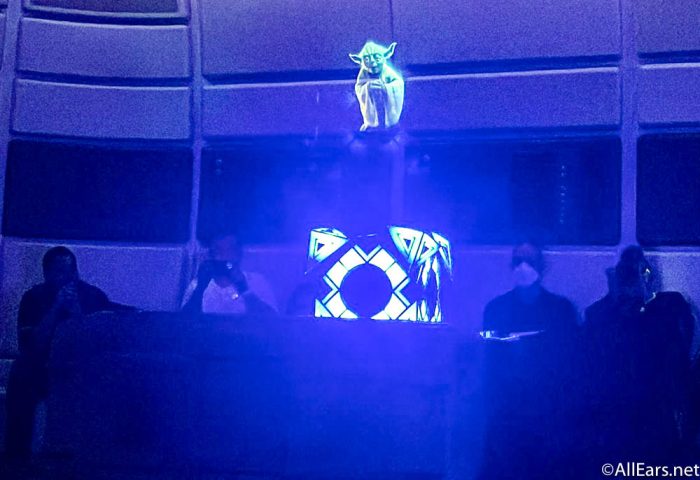 In fact, this hotel could be a nightmare if you're very introverted, dislike interacting with other guests and characters, and love the OG Starwars stories. Not only will you be immersed in a possibly stressful experience, but you'll also likely be disappointed that Darth Vader, Luke, Leia, and other classic characters aren't part of the story.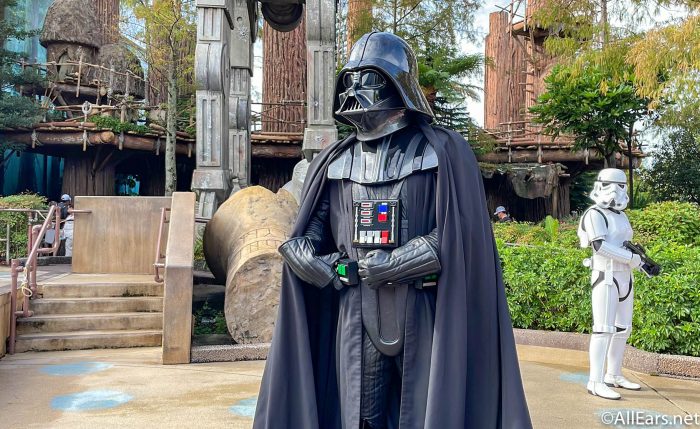 The storyline for Starcruiser is set between films 8 and 9. That means it's the Rey stories instead of the Luke ones. So if you're majorly into the older stories, the new characters and events could ruin this experience for you.
overalls
Here's a quick summary of our thoughts on "I hate Starwars. Will I like the Galactic Starcruiser?"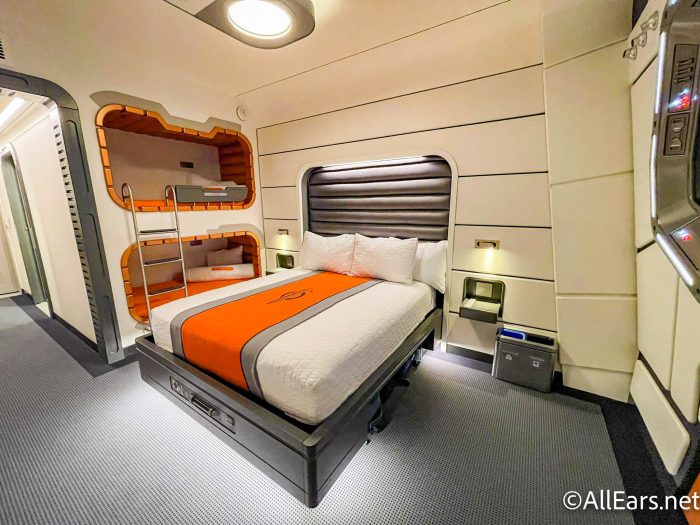 You can still have a great experience on the Galactic Starcruiser if you love immersive, interactive games and don't care at all about Starwars. What really matters is being able to dive into the game and get involved.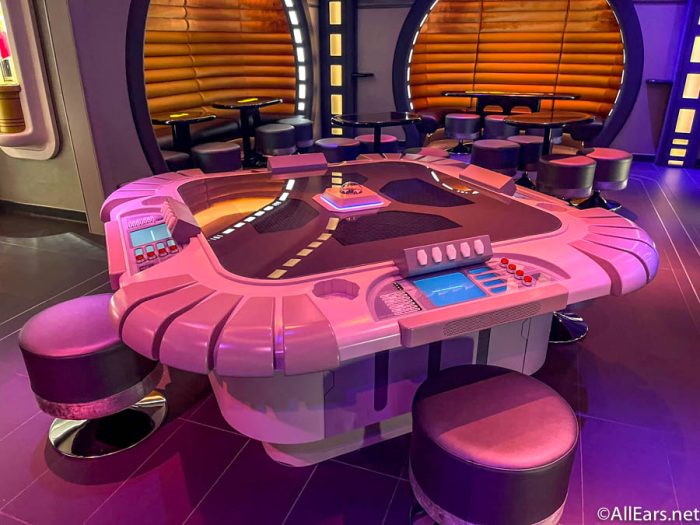 If you truly HATE Starwars, there's still enough from the stories to make this a bad experience for you. Lightsaber training, classic characters, and iconic locations all play a part, so you've got to at least be not angry with those things in order to enjoy your trip.
If you LOVE Starwars but hate interactive and immersive experiences, you probably won't enjoy this hotel. What makes this fun is interacting with characters and taking the initiative to create your own storyline. If you aren't excited about doing that, this experience is likely not worth the cost.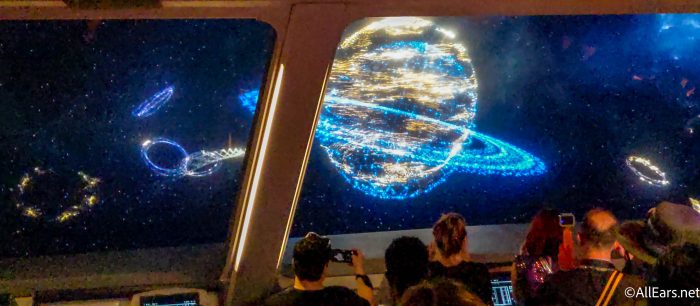 We'll be bringing you lots more content about the new Starwars hotel, so stay tuned with AllEars!
Click here to see our FULL GUIDE to the Starwars hotel.
Join the AllEars.net Newsletter to stay on top of ALL the breaking Disney News! You'll also get access to AllEars tips, reviews, trivia, and MORE! Click here to Subscribe!

Disclosure: We were invited by Disney to attend a media event for Star Wars: Galactic Starcruiser, and later attended on opening day where we paid full price for travel, stay, and expenses. This did not affect our reporting of the event — our opinions are our own.
Would you stay at Disney World's new Starwars hotel? Let us know in the comments.